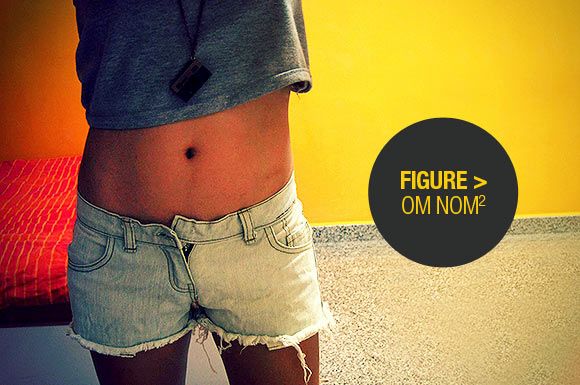 Photo taken two weeks ago when I finally managed to fit in a mini denim shorts I bought in Bangkok last year. That's the diet benchmark I set for myself because I tried so hard to force my way in last time that the button broke WTF.
Lost about 2kg (sounds so easy but it's damn difficult!) since I started swimming on a regular basis for a month. Must thank Loti for leaving me bored and lonely and near to a swimming pool for two weeks, but thankfully I saw some results and found the motivation to continue.
But exercising alone is not enough, it must go with diet. I didn't starve, I just choose to eat healthy on usual meals and only indulge when I meet friends for good food. Calories are like money – must be spent wisely. It's tough though, especially for a food lover like me. I'll go through the "angel and devil fight" in my head for every sinful temptaion I see. The devil used to win, but recently the angel has the upper hand most of the times.
Alright, gotta go! Heading for another swim soon. Have a good weekend. I'll catch up on more updates!