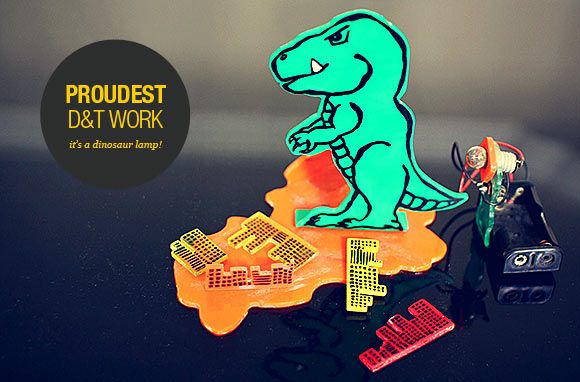 Both of them crumbled under my butter fingers, what a shame what a shame.
I could still vividly remember the state of shock I was in when I clinched first place in an art competition during primary one, competiting against children two years my senior. I didn't even know what I was in for, I only know, "go there and draw lor." And my mum FORCED me to draw the police post (where the competition was held) when I wanted to draw a rocket so badly 🙁 In the end, bootlicking worked.
The dinosaur was a night lamp D&T project which is supposed to ease the fear of darkness in kids but I guess I might scare the crap out of them instead. Hahaha I'm such a boy since young.