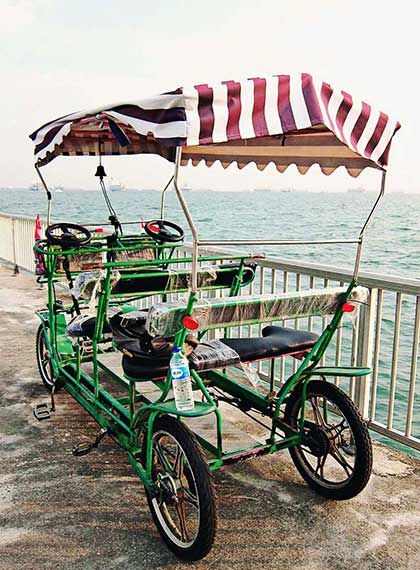 Every time when I see people cycling this "family bike" at East Coast Park, I'm like, "MEH. So lame.." until I hopped onto one randomly with my poly clique one weekend and I laughed till stomach pain.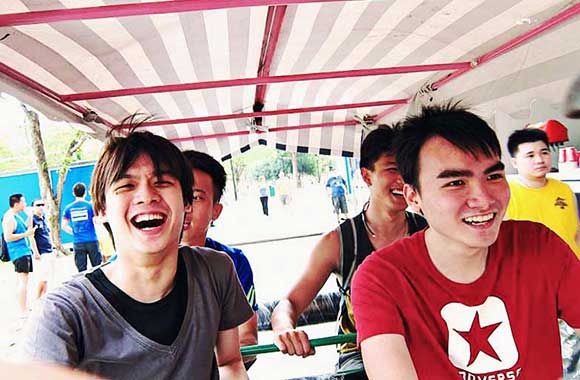 Look at all these laughters man.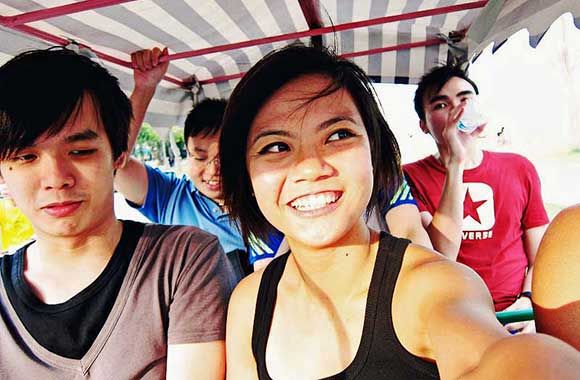 What is Jarryd looking at hur hur hur just kidding.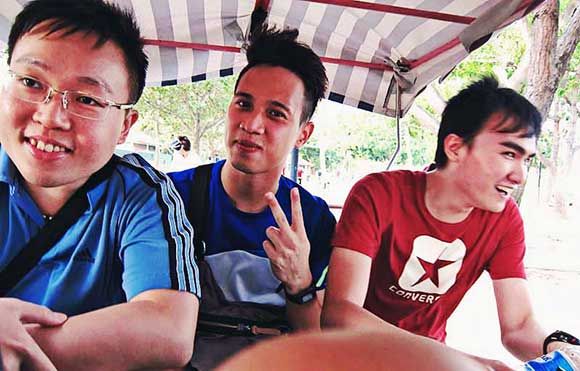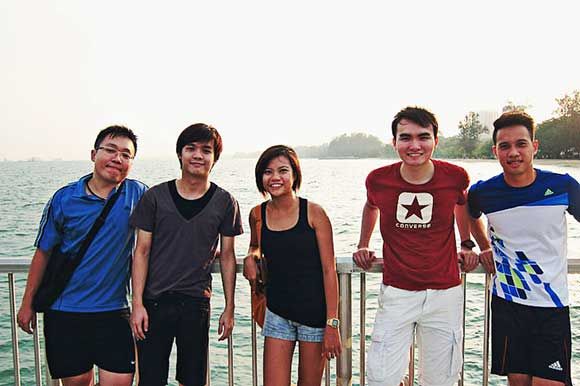 Bunch of jokers since 2005.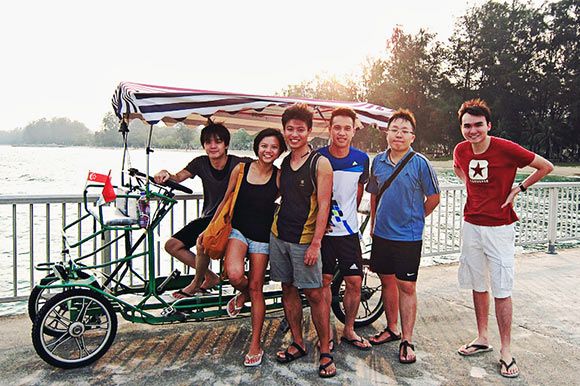 Love this group shot!
We had so much crazy fun going off-road and straight into grass; making sudden and sharp turns; then barging into Road Safety Park LIKE A BOSS.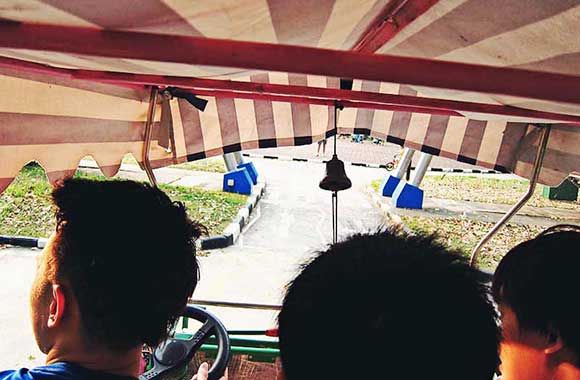 LOL look!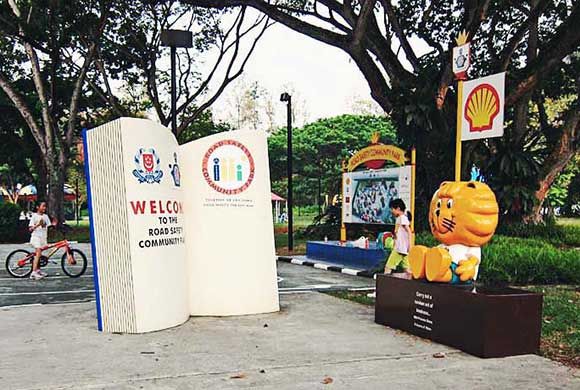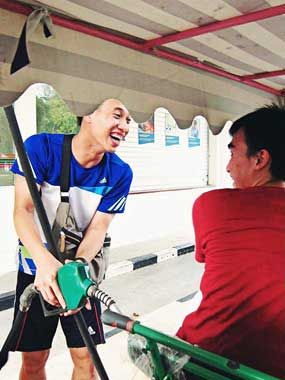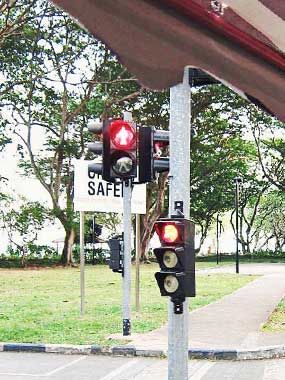 Man, the petrol kiosk, traffic lights, roundabouts and all. If these don't look nostalgic to you, you're too young.
After 45 minutes on the "hexcycle" plus a fall (don't ask who), we switched to single bicycles and took the opposite of the usual Changi Beach direction. Turned out that the path was blocked off but Loti led us to an alternate route and we ended up cycling beside the expressway!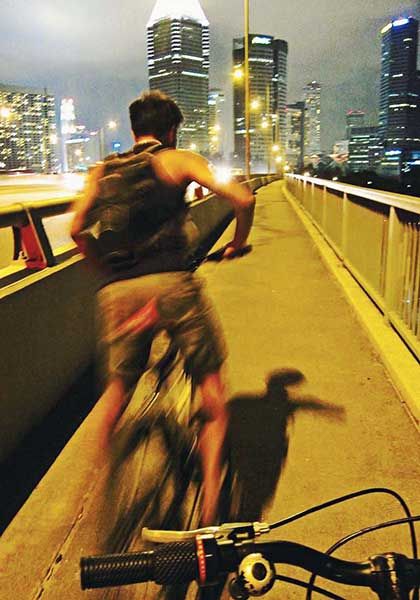 Exciting stuff, but mothereffing tiring.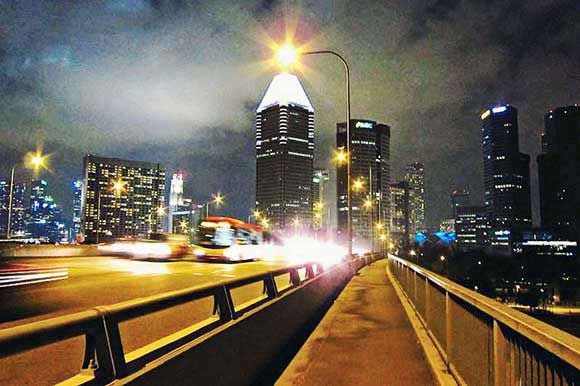 What an evening!