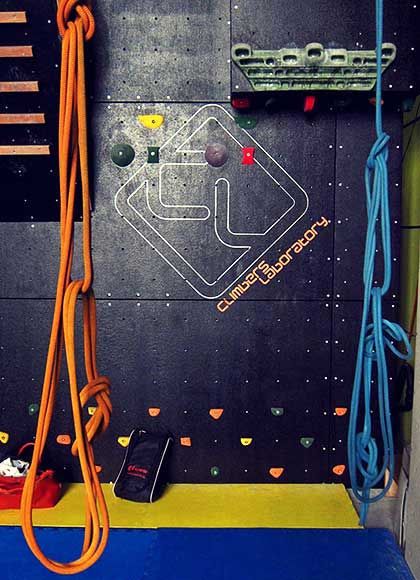 The reason why I haven't posting much for the past month is because I've lost all my arm strength to Climbers Laboratary. *Looking for excuses.
It's true. For a good few days after my virgin rock climb, my arms, or should I say entire upper body literally screamed in pain. But I'm not complaining 'cos it's something that I've always wanted to try.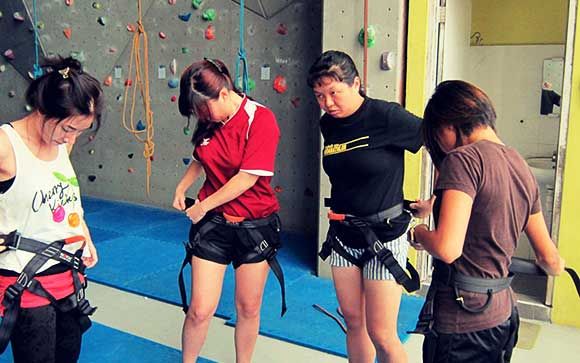 Gearing up.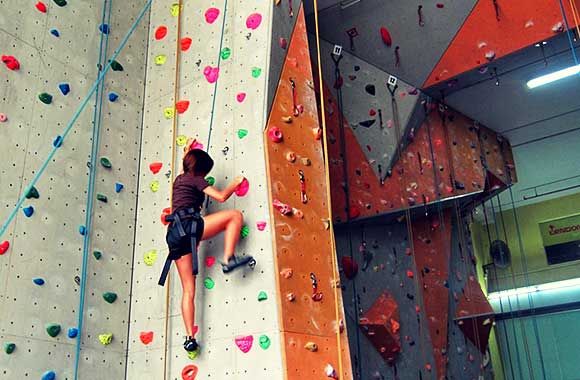 Game on!
First two walls were pretty chicken feat. The grooves are very kindly spaced for us beginners, so it was simply reaching and stepping and reaching. Everyone passed with flying colours.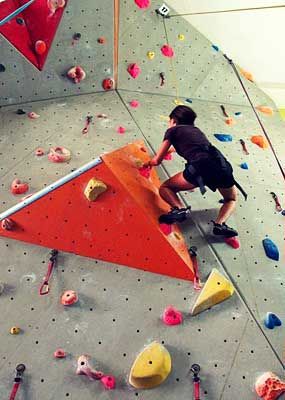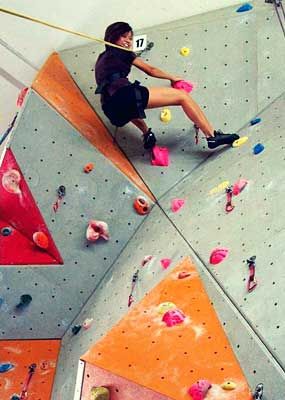 Moving on to the third wall, it was challengingly manageable until the very last bit where the wall's inclined – I mustered like 70% of my strength to grab on to the last groove.
Then, with weak shaky arms, I know I'm doomed for the fourth and last wall.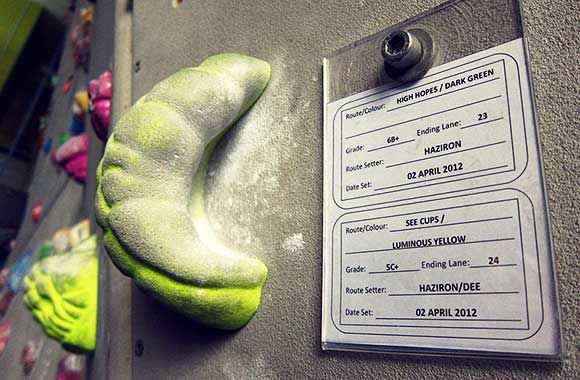 The route is called 'See Cups' and it's graded 5C+.
The higher the number and alphabet, the harder it is. Climbers Lab offers difficulty levels ranging from 5A to 7A.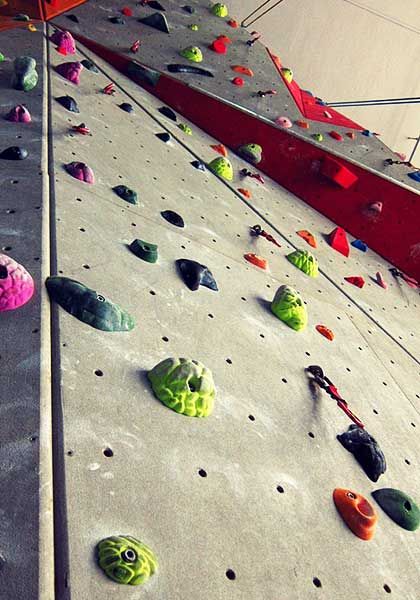 Every route is distinguished by colour and See Cups' luminous yellow.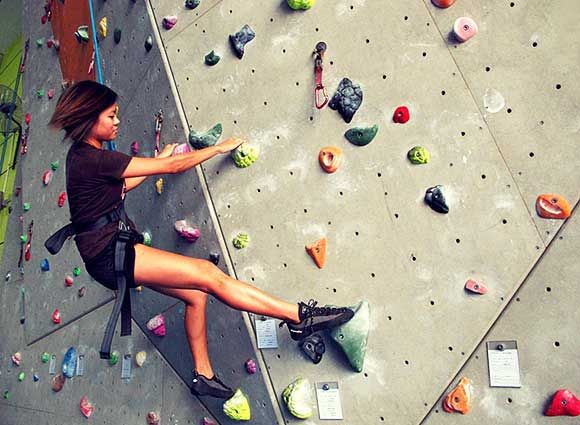 Fwah! 有风 lei~
ACT ONE LA.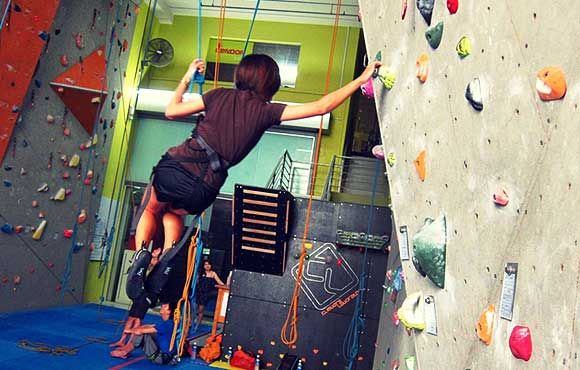 Next moment FAIL already.
And that was when I started to get frustrated.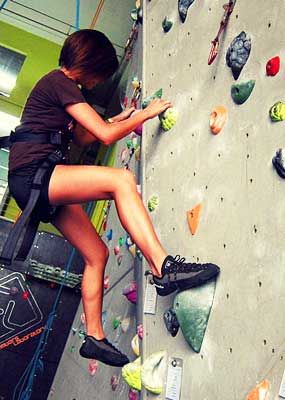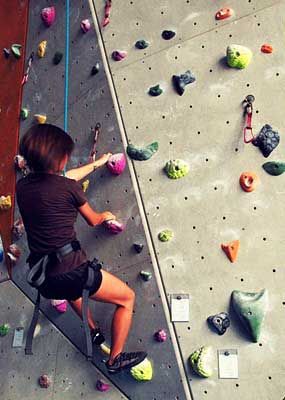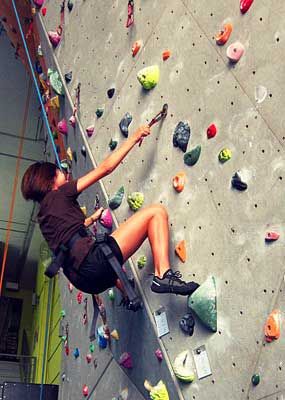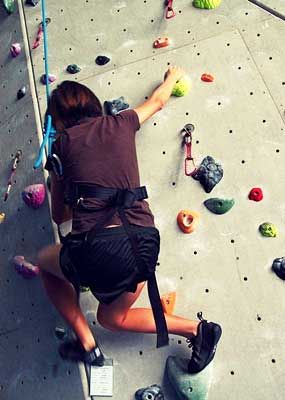 So I tried and tried and squirmed and jumped and pulled and used up every inch of muscle to merely grasp that damn cup I kept failing at for a split second.
Doesn't help that I've got a short physique. It takes me more strength and effort to reach out for the same distance as compared to a taller person (with longer arms and legs).
Back to C cups, four of us girls took turns but none of us could conquer them ('cos we all A cups LOL kidding). We "buey gam wan" so we made our instructor, Eugene, demonstrate once.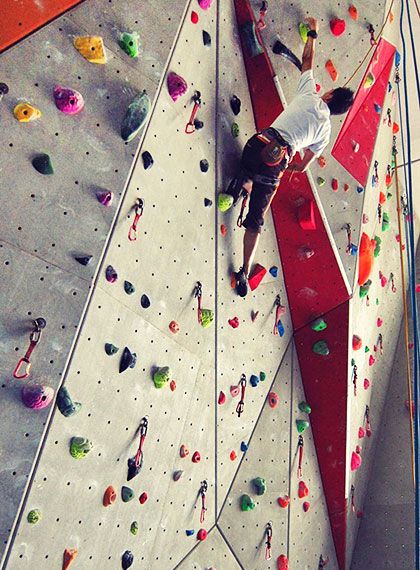 He climbed to the top within seconds like it was nothing :O
Rock climbing brings sports to another level. Aside from the physical aspects, I feel that there's a lot on the mind as well – planning, determination, willpower, endurance. It is something worth exploring, and for starters, I think Climbers Lab provides a condusive indoor environment at a very reasonable rate. Walk-ins are from $13, all-year-round memberships from $42, and courses from $65. You can find out more on the rates and promotions here.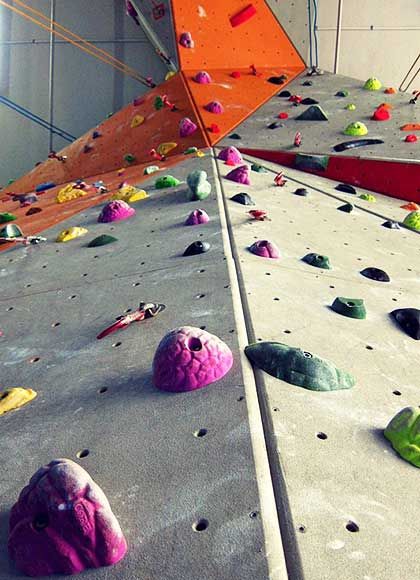 To add more dynamism, the routes are changed every quarter so climbers can keep coming back to outdo themselves. I think this purple route should be named "IMPOSSIBRUUUUUU!"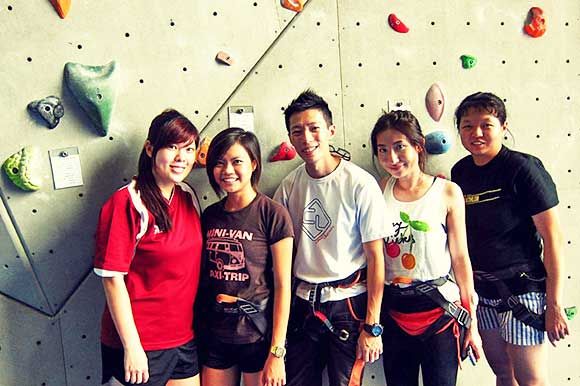 Thanks Eugene for having us once again, and kudos to Lynn for driving us all the way to Toh Guan and help snap many many photos.