The day where we left our hostel the earliest and returned the latest.
Wanted to try the famous dao huey which opens at 5am, but we found out that the MRT only starts operating at 6am upon reaching the station.
So out of exasperation, we found a solution!
Rented a YouBike each for only NT$10 per half hour. OMG it's so freaking cheap and convenient! The bikes are easily accessible at self-service kiosks outside major MRT stations, and you don't have to return them to the same kiosk that you picked up from. All their roads are also super bike-friendly.
Arrived at the market to be greeted by a long queue that came from the second level all the way to the first. Moreover, most of them are locals. Must be really good.
The spread we got after a 45-minute queue for Fu Hang Dou Jiang 阜杭豆漿.
After a hearty breakfast and some cycling around, we headed back to our hostel to sleep.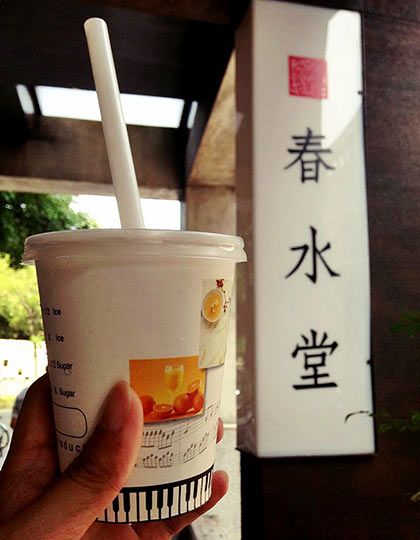 Woke up to premium bubble tea at Chun Shui Tang 春水堂, but we concluded it was a rip-off. Not worth the wait and money.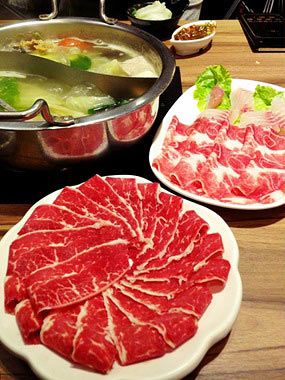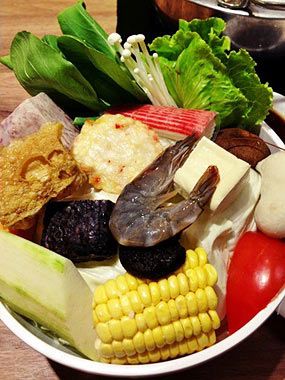 Hotpot was much more satisfying.
Visited the Bopiliao 剝皮寮 where there was supposed to be the Monga movie setting, but we didn't see any. Anyways, the walk there from the Longshan Temple station gave us creeps. Too messy and too many weird old homeless people loitering around. Because of this, we decided to forgo the Huaxi Street Night Market 華西街夜市 at that area.
Dead.
Among the crowd.
The Red House 西門紅樓 at Ximending.
Rested up again and then set off for clubbing at night. We chose the most classic Luxy Club.
The moment we stepped in, I was mind-fucked by the lasers. It felt like Resident Evil and we had to cut through them. So coooool.
It was my first time clubbing with Loti and first time clubbing overseas. I've heard quite a lot about Luxy but indeed seeing is believing – the music, the super hot Luxy girls, the performances, the DJ interacting with the crowd, everything!
They even had Tron dancers on stage whom also came down later to mingle with us.
Truly an eye-opener for us yo!