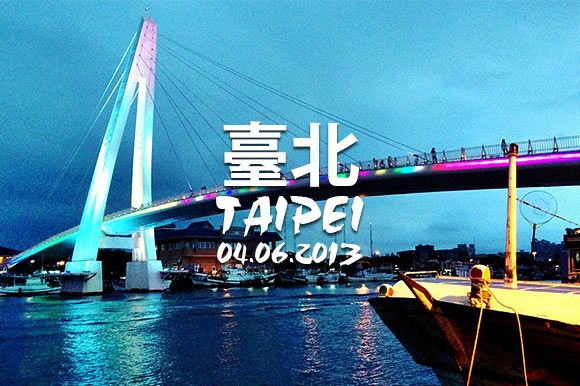 I think Fisherman's Wharf and I do not have fate, because every time (actually second time only lol) I travel there to go catch the sunset, bad weather always makes it impossible.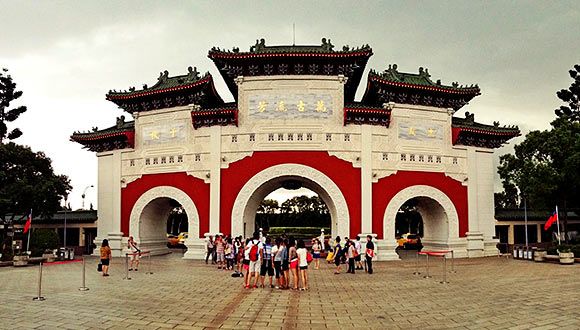 Visited the National Revolutionary Martyrs' Shrine 國民革命忠烈祠 but we alighted at the wrong station, and had to walk almost 2km before reaching.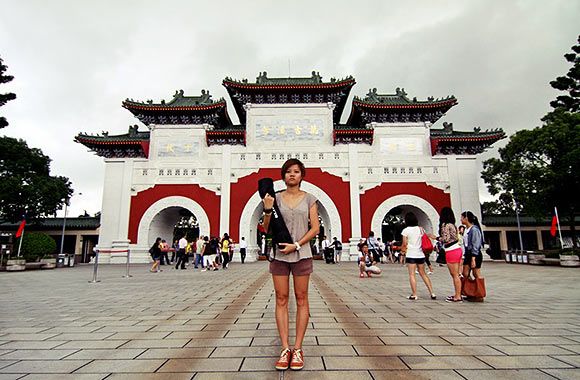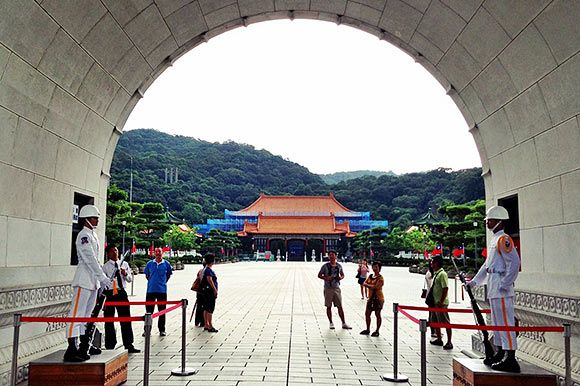 Right at the beginning of changing the guard, a thunderstorm caught us and we had to run and hide in shelter, for like half an hour. This attraction was pretty much a waste of time and is not even half as beautiful as the Chiang Kai-shek Memorial Hall during day 2.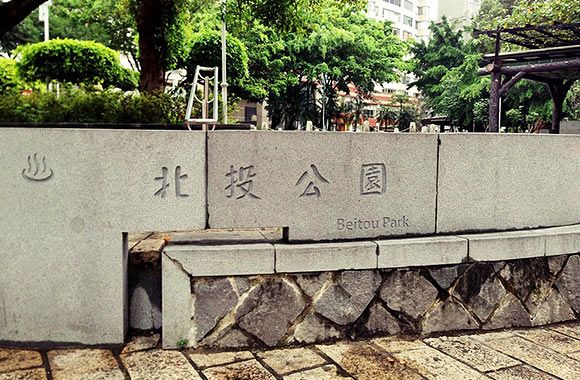 Went to Xinbeitou, a place where I (intended to but) didn't cover during my previous Taiwan trip.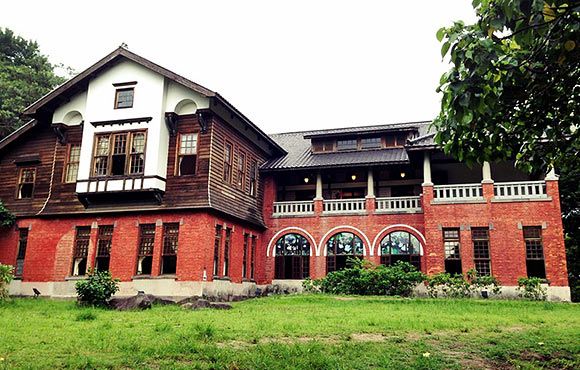 Beitou Museum 北投文物館.
Nothing much to see, 'cept that we can pose like that..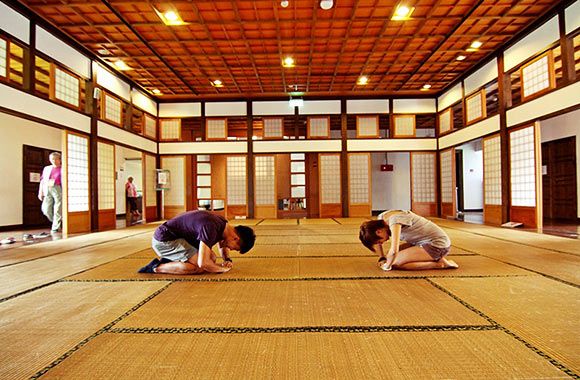 ..right before we got told off by a staff for putting the tripod on their mat.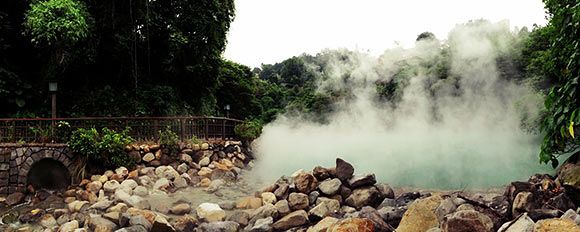 Hot Spring Valley 地熱谷. Very hot indeed.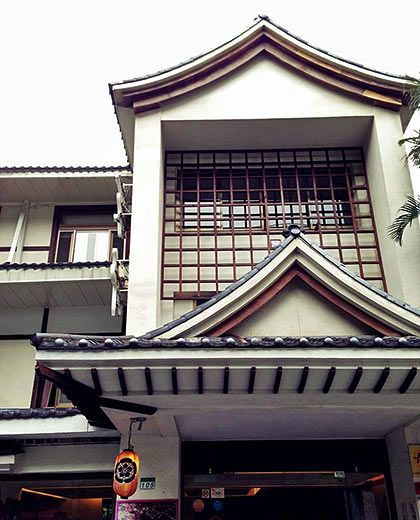 Managed to find a hot spring venue with reasonable prices after a long uphill walk back and forth. I have no idea what the place is called, but I only know it's no. 105 and it looks like that.
Set off to Tamsui Fisherman's Wharf 淡水漁人碼頭.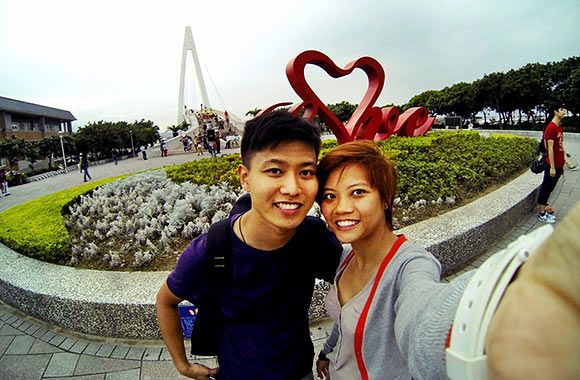 At Lover's Bridge 情人桥 this time with a lover! Lol.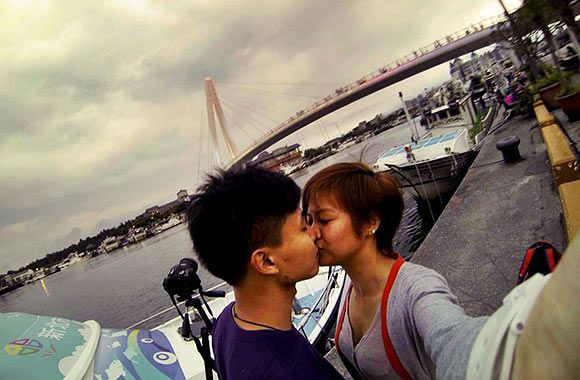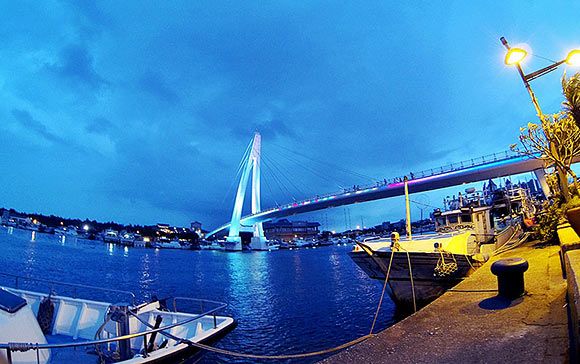 Like I mentioned, sunset watching failed. Loti's wide angle lens also WTF-ly failed all of a sudden here D: So we could only rely on GoPro for an evening shot.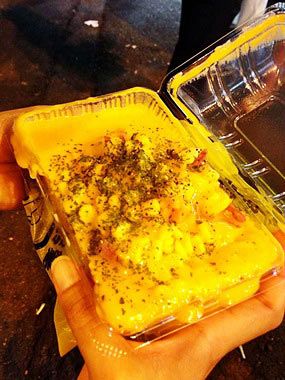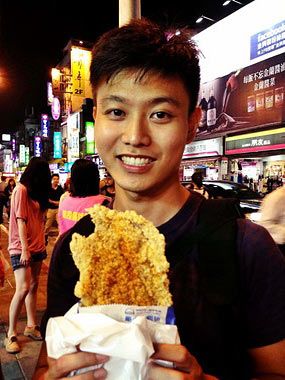 The two must-eats of Shilin Night Market 士林夜市 – cheese potato and XXXXXL chicken chop. Stuffed ourselves with lotsa random food along the way.
Despite being very very full after settling down at our hostel, I half-jokingly said I wanted supper and Loti steadily agreed.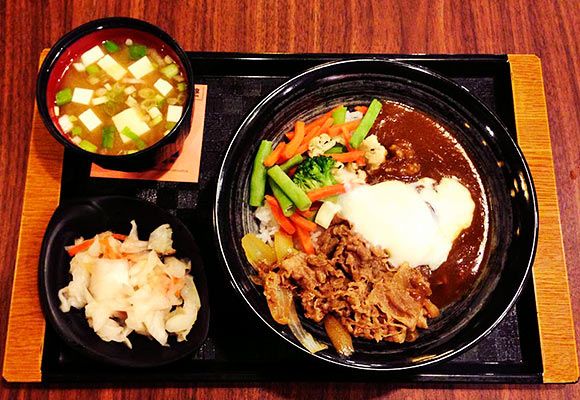 Ended up at the 24hour Yoshinoya near our hostel. A warm bowl of curry beef rice with egg at 2am is just shioknessss.