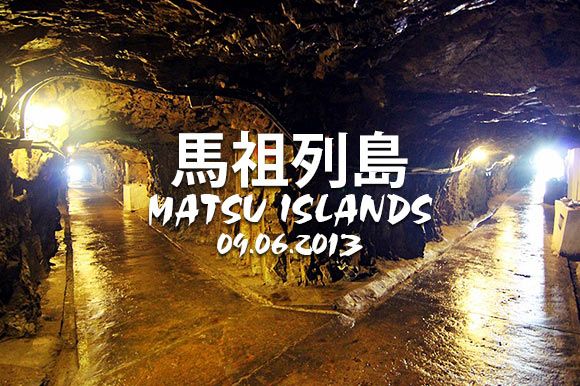 Spent a day to explore our next island in Matsu – Nangan 南竿.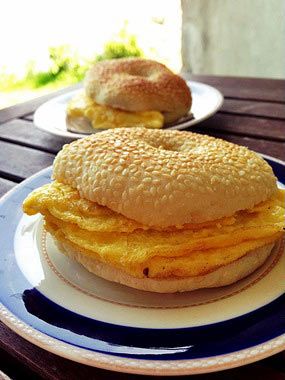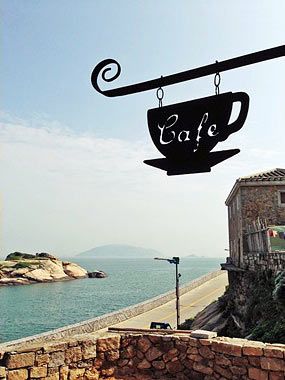 Breakfast at our minsu before setting off.
Here we go! Another self-biking tour at Nangan (with bike rental at the same price of NT$500 per day).
Riding at Matsu was challenging, fun and scary altogether – countless steep slopes up and down, rocky roads, curvy turns, plenitful sea views.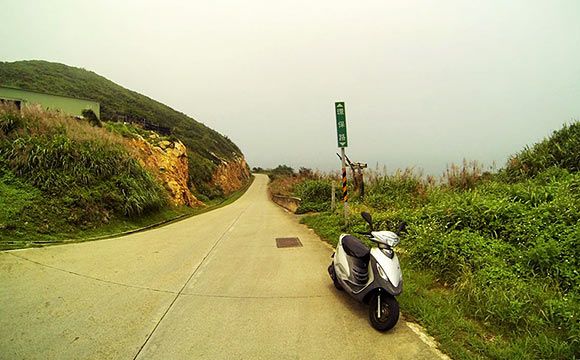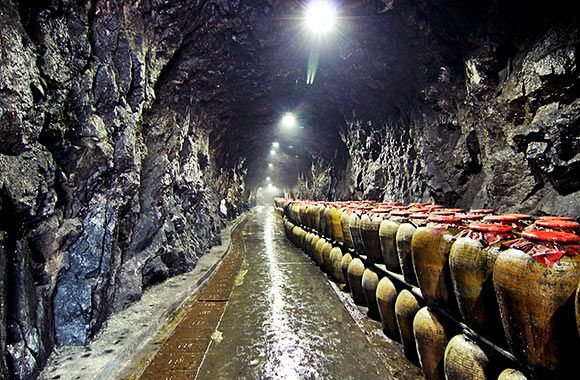 The 88 Tunnel 八八坑道.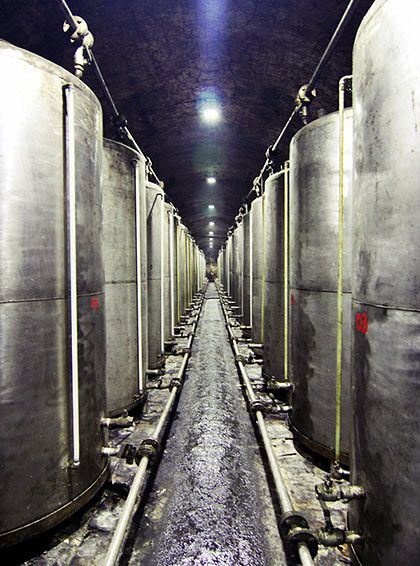 Liquor smell was sure damn strong and fragrant in here.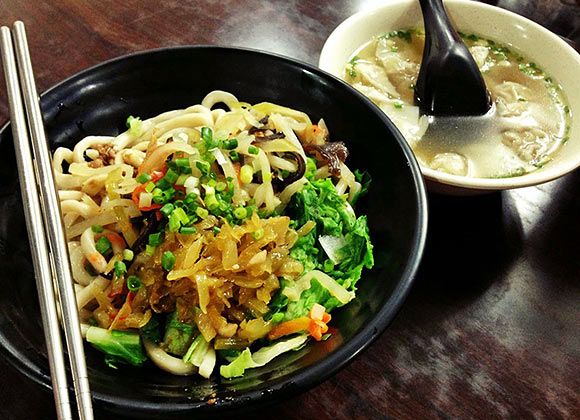 A must-try recommended by a local, but we found it so-so again.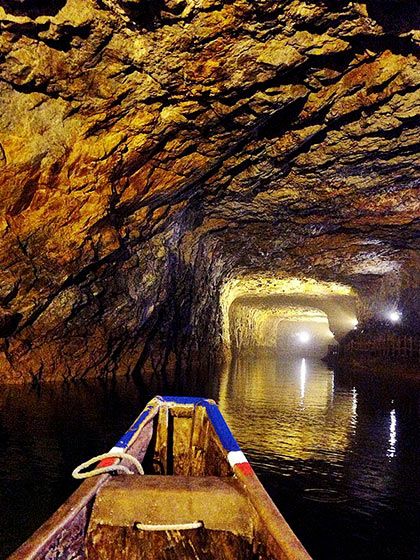 Nangan's Beihai Tunnel was like five times larger than Beigan's, and we took a boat tour (think Asian gondola) this time.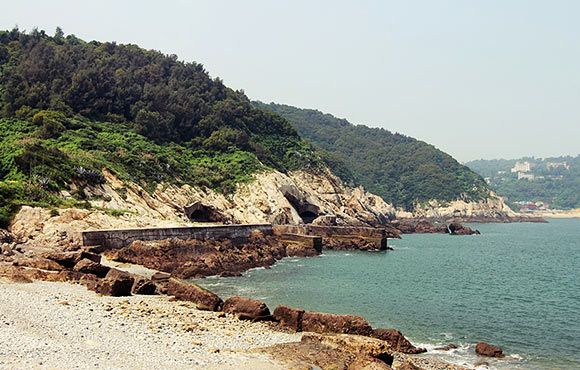 Loti said that these holes in the mountains were the entrance to the tunnel during the war days.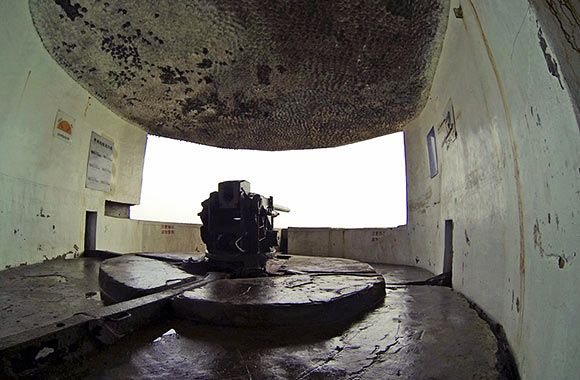 Dahan Stronghold.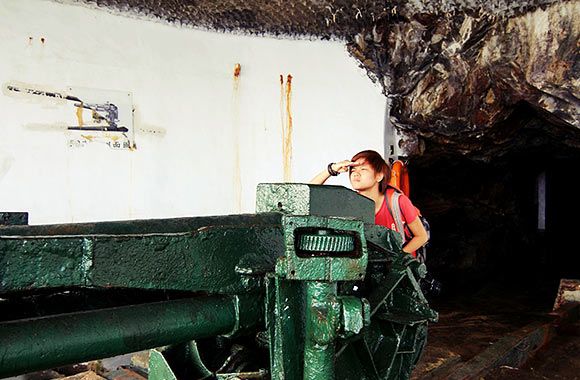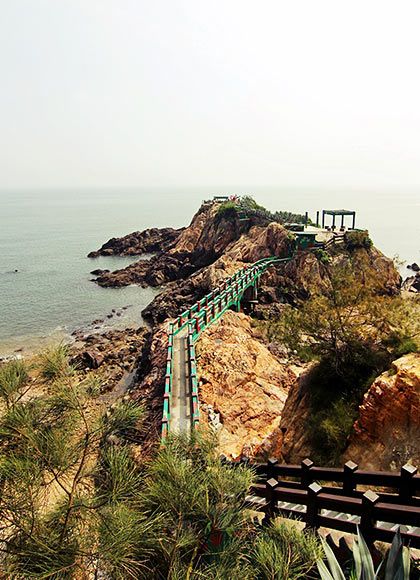 Iron Fort.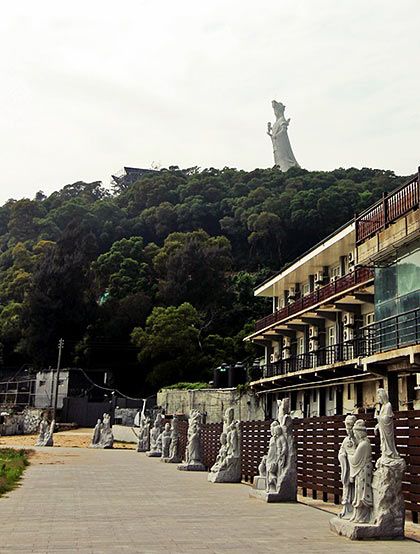 Statue of the Goddess Matsu at the top of the mountain.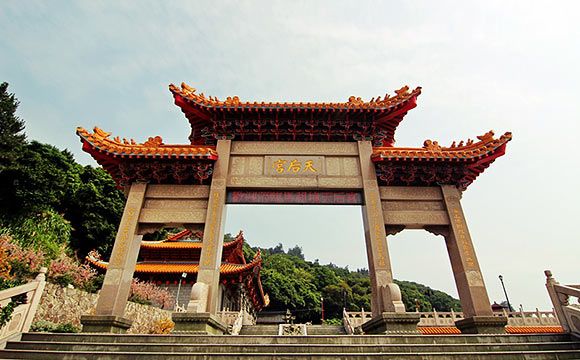 Queen of Heaven (Matsu) Temple.
Nangan was much much bigger than Beigan, and we took a longer time to get from one attraction to the other. After covering those spots above, we decided to call it a day and chill at a cafe recommended by some tai tais we met while having breakfast.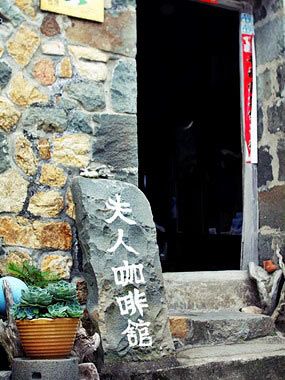 It's called Fu Ren Cafe 夫人咖啡館.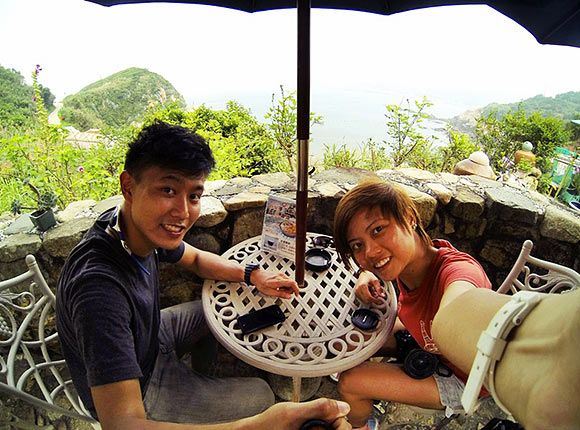 Overlooking the sea.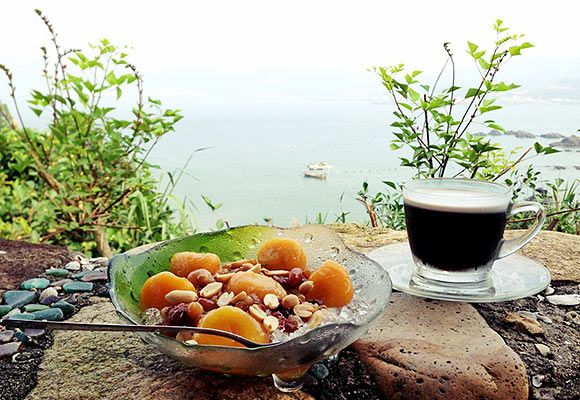 Their iced drip coffee 冰滴咖啡 was soooooooo goooooood. It looked freaking normal and was expensive and we ordered it only 'cos we wanted to hit the minimum spending, but it blew us over and we ended up with another cup. I can totally have this everyday.
We rushed back to the jetty to catch the last boat (6.15pm) back to Beigan.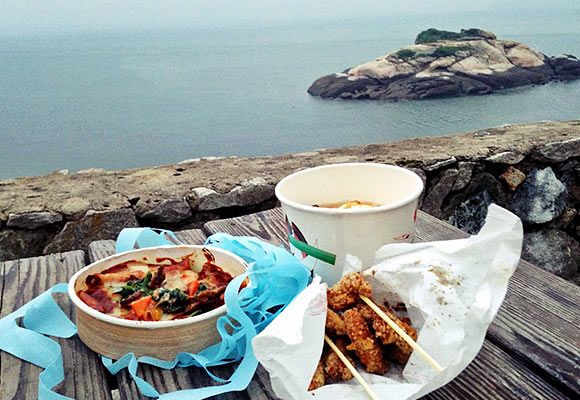 There, we took away some food and went to our favourite spot at our minsu to have dinner.