Every time Loti and I switch to a new location, we'd have some small arguments. That day was by far the worst.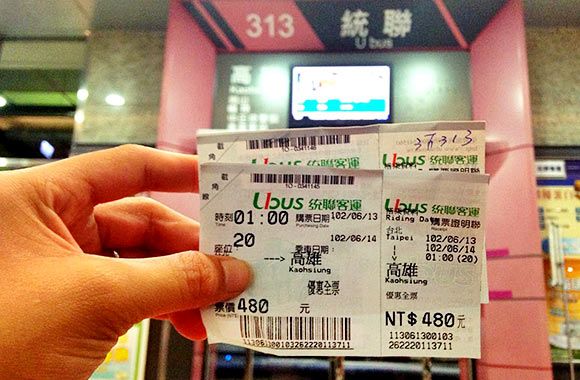 Took an overnight bus back at Taipei 台北 (again) the previous night, 'cos the train from Yilan to Kaohsiung is almost double the price but takes the same amount of time). We slept our way through and by 6am in the morning, we arrived at Kaohsiung 高雄.
Both our patience were then put to the test. Loti didn't get enough rest; I suddenly kena heat rash; none of the shops were open; our check-in time was 4pm; the sun was blaring; the grounds looked unfamiliar; the directions seemed misleading. We quarreled over lame stuffs (which I can't remember), but finally settled at Starbucks and waited for the time to go by. Finally six gruelling hours past and when noon came, we dragged our luggages to deposit at the minsu. Asked if we could check-in early and thank goodness the room was already ready!
We rushed in, had a fresh change of clothes, then decided to have a good lunch.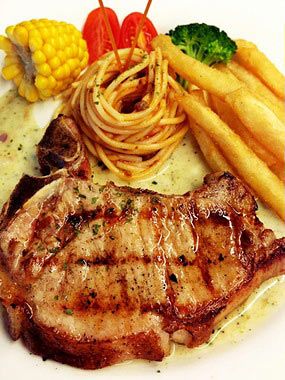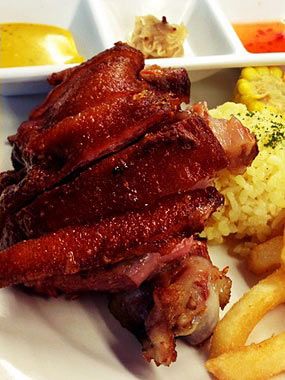 Settled at Paipaizan 排排饡, a restaurant we spotted while walking past. Luckily food can always cheer us up.
Full and groggy, we made our way back to the minsu to rest our tired souls away.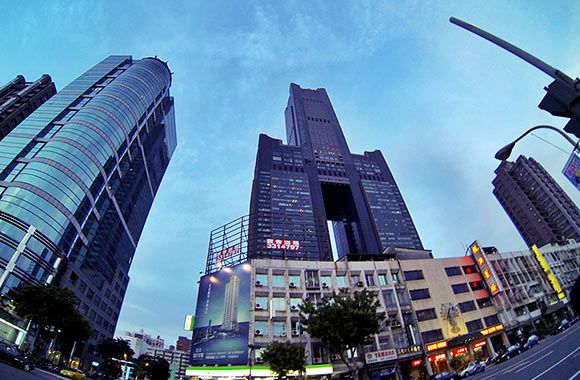 Unexpectedly for me, our minsu was a room unit in the 85 Tuntex Sky Tower 85大樓, the tallest building in Taiwan before Taipei 101 was built. Like a grand only.
Looks good yeah? And we booked it only twelve hours beforehand 'cos my initial crazy plan was to 流浪 and spend a night at some 24 hours KTV to save on accommodation. Heng I woke up my idea at the last minute 'cos this clean comfortable hotel-like room from 85涵館 only costs NT$1400 per night.
Visited Guanghua Night Market 光华夜市 which is somewhat near our living district, but we both think it's not really worth the trip down unless you are looking to eat a proper meal.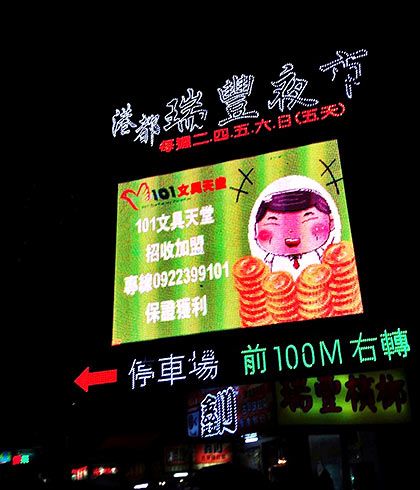 Jumped to Ruifeng Night Market 瑞豐夜市 and it was much more happening. The stalls were setup in a square fashion, and it was bustling with people.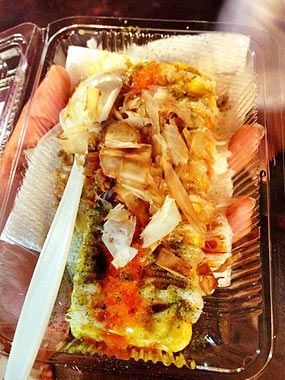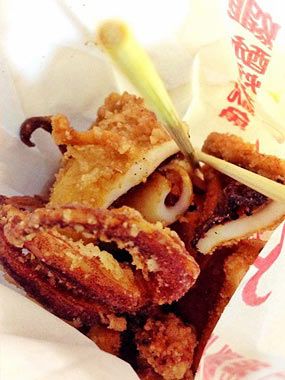 Ordered from stalls with queue number systems, though I think it's just a gimmick to make people think you're damn popular. Well, we still fell for it hah!
A mini version of our prawning.