Took less than half a day to complete the rest of Alishan 阿里山.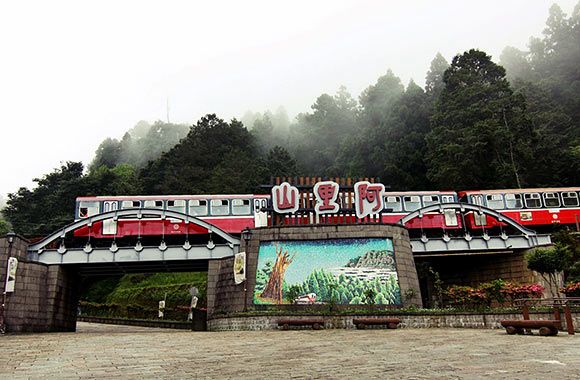 Traveled on foot to the "attractions." It did feel pretty refreshing to take a walk among the greens and inhale fresh air in the morning.
But our main spoiler was – ah tiongs everywhere. We already purposely schedule Alishan on a weekday ('cos we know this is their favourite spot), but still cannot siam. They are so irritating and noisy and rowdy and violent and no manners and argh, I just don't understand why.
The elephant trunk tree 象鼻木.
Forgot what this was. Tomb? Lol.
The 神 of all 神木 (giant trees).
Then halfway, it started raining. Tried to wait in shelter, but after a while, we decided to screw it and just walk around in our yellow trash bags.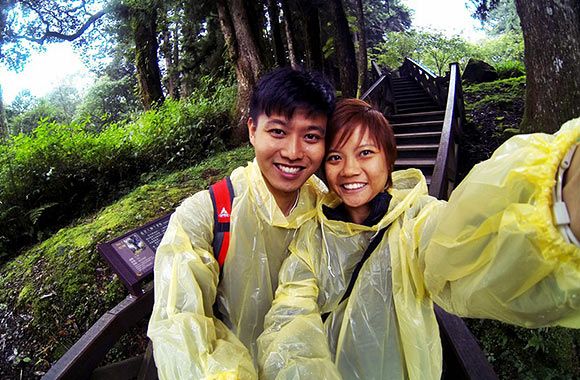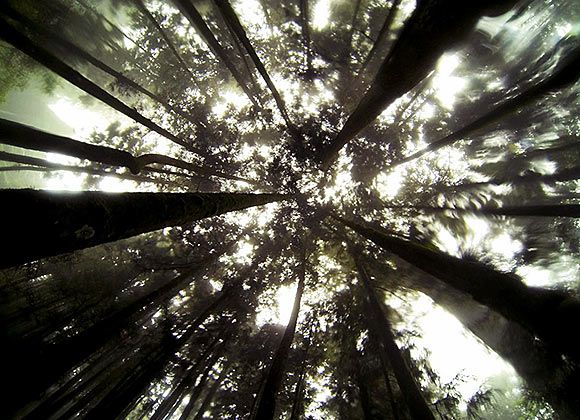 Tons of 神木.
After covering almost everything (except for the 6km Duigaoyue Forest Trail), we were contemplating whether to walk or take a train back from the Shenmu Station 神木車站. I chose the latter 'cos it was still drizzling. Bad move. The train went for lunch break, and we ended up waiting 45 minutes for it to arrive then kena pushed in by ALL THE AH TIONGS! *Stabs self.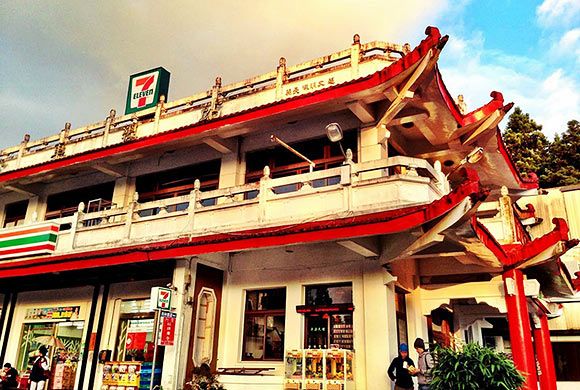 Back to our temple looking 7-11. Loti and I worship it 'cos it was our only salvation after being conned by the disgusting hotpot. We had our breakfast, lunch, dinner and supper there.
But the thing about convenience stores in Taiwan is that the variety is awesome and prices are cheap and the same everywhere – absolutely no jacking up even if it's located at some ulu peak of a mountain. The ones we have in Singapore are called desperate stores. You only enter them and pay five times the price only when you're dying of thirst and all other shops are closed.
Just look at the crazy amount of times we visited convenience stores per week. Everyday 7-11, Family Mart, sometimes Hi-Life and OK Mart, like we were forever thirsty and curious.
Sunset in the evening. Didn't managed to catch the sun though.
By the end of the second day there, we conclude that Alishan is just a cooling MOFO huge forest with lots of tall trees and ah tiongs and that everything can be covered within a day if planned properly. Perhaps the sakura season will make this forest more visit worthy but the ah tiongs confirm x 20 the amount!