We caught a sunrise which required the most effort out of the entire trip.
Woke up at 3.30am, had breakfast, and a line was already forming, all waiting to go to Zhushan Station 祝山車站, where the famous sunrise could be seen. The train journey took about 20 minutes, and thereafter, we climbed uphill for another 15 minutes ('cos all the tiongs chiong the first platform). Air was thin, temperature was low, panting was heavy when we finally reached the Ogasawara Mountain Viewing Lot 小笠原觀景台.

Camped for quite some time before seeing the sun slowly peeking out from the top of the mountains. It was like super near and uber blindingly bright. Nothing to block one.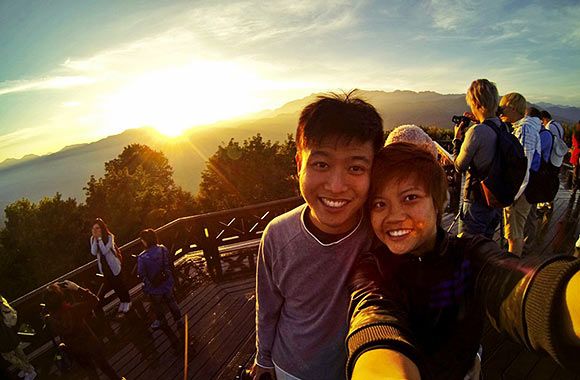 It was a different kind of sunrise, but I still think Yilan's one much nicer.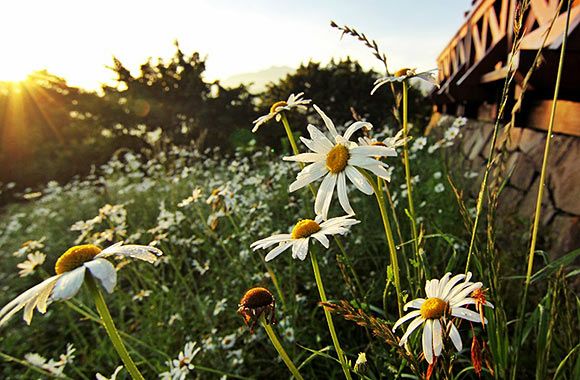 Lovely flowers.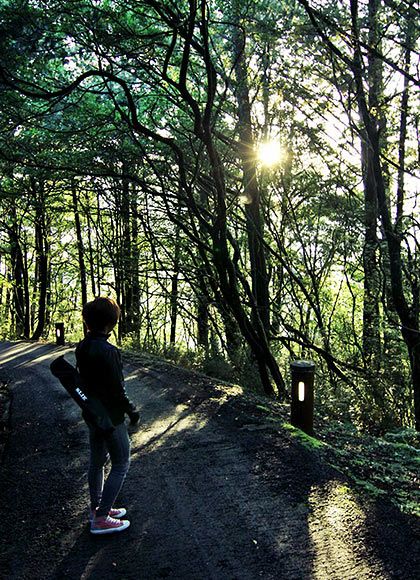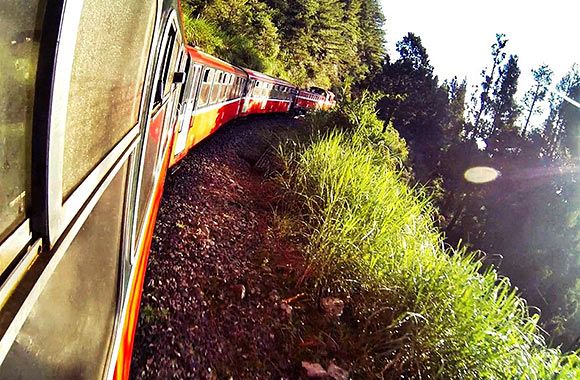 Got back to our minsu at about 6.30am and crashed till we checked out. Took the 2.5-hour bus ride from Alishan down to Chiayi, and we transited to..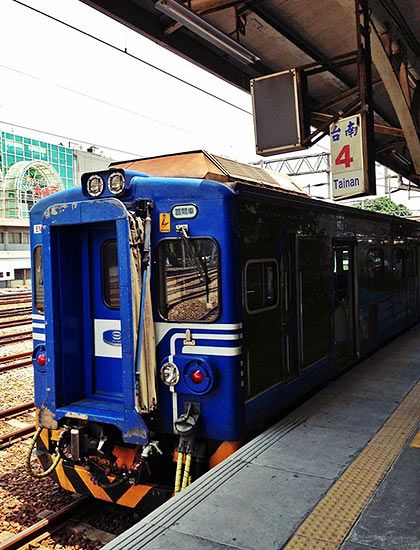 ..Tainan 台南.
Another city, but only worse, no MRTs. We tried to locate the bus that will take us to the hostel, but the waiting time showed 50 minutes. Totally WTF. Took a cab instead and got lost for a while before we arrived (at some ulu alley).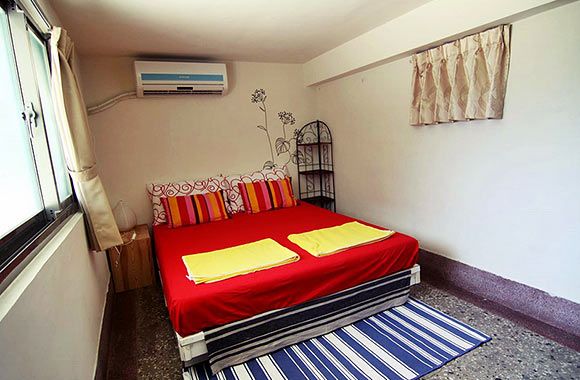 Our room at Tainan Bike Hostel.
Grabbed lunch with the lady boss then she rented us her bicycles. This was when the horror began.
It was about 3pm in the afternoon with fcuking blaring hot sun, and she recommended us to cycle to Anping 安平 to catch the sunset. FYI, Anping is located at the extreme West of Tainan, while our hostel is all the way to the East. She claimed that Tainan is very small and we can cover that distance on bikes in only 40 minutes. With absolutely no clue, we jumped on the (cui) bikes and embarked on our journey.
After 40 minutes, we had only reached Starbucks which was the mid-point she marked out on the map. WTF? We were already hot, chaota, sweaty, thirsty, and Loti was boiling with anger ('cos he did some research beforehand and knew it wasn't so easy), but we decided to press on as we didn't have much of a choice either. To make matters worse, the walkways in Tainan are so uneven and we had to cycle on the main roads with all the cars and motorcycles and transparent traffic lights. We thought Kaohsiung's traffic was bad, but this was even more jialat.
After another hour, we arrived at bloody Anping 安平. By that time, we were almost dead. We had no more mood nor energy to search for the sunset place so we screwed it.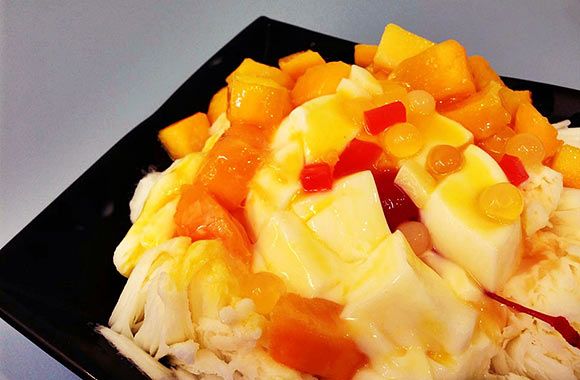 Downed a bowl of snow ice (thankfully it was good) and three puddings to cool ourselves.
Bloody pissed that we wasted so much time accomplishing NOTHING. CCB.
After the sun set a bit, we dragged our tired bodies to slowly cycle back.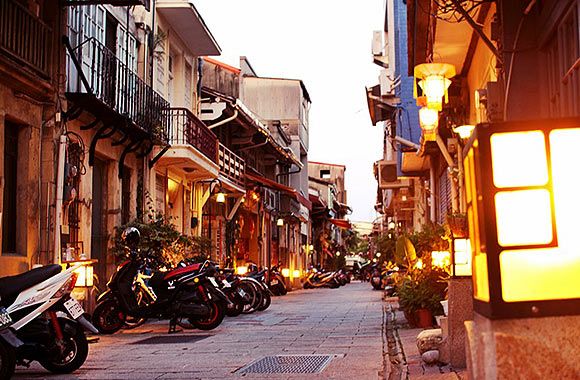 Found the Shennong Street 神農街 which was supposed to be a popular spot. All we saw was old shops and two bars, but we spotted a cafe that was on our list.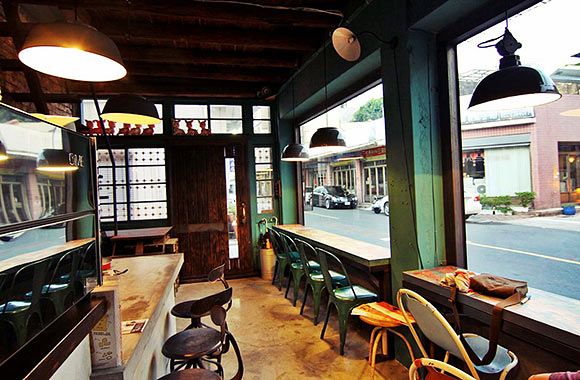 TAIKOO Cafe 太古咖啡.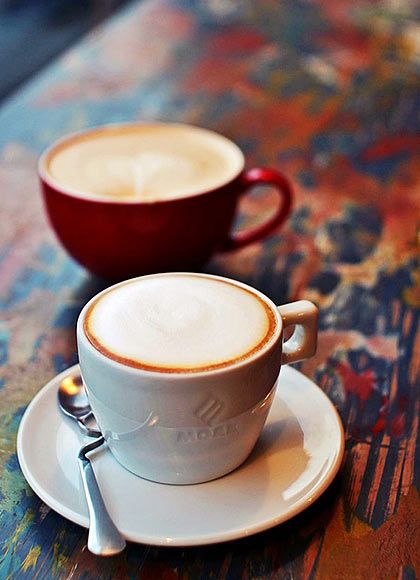 Very pricey coffee at NT$150 per cup. Good, but not mind-blowing.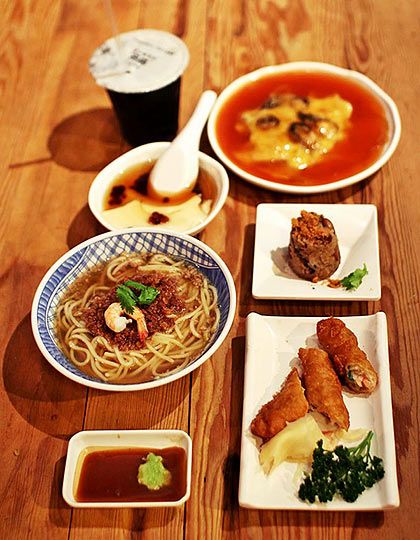 Dinner at Chih-kan Peddlers Noodles 赤崁擔仔麵. Got the whole set for only NT$159, and it features most of Tainan's popular dishes.
It was nightfall when we reached our hostel. It was prolly one of the suckiest days.