One of the days that I was most looking forward to, but not for Loti. Because we were going to the theme parkkkkk!
We woke up at 6am in the morning, took a 1.5 hour train ride to Douliu Station 斗六車站, followed by another 40-minute bus ride to reach Janfusun Fancyworld 劍湖山世界. I pronounce it as "jan fu sun" literally, and Loti calls it "jin fan shu" (golden sweet potato) LOL.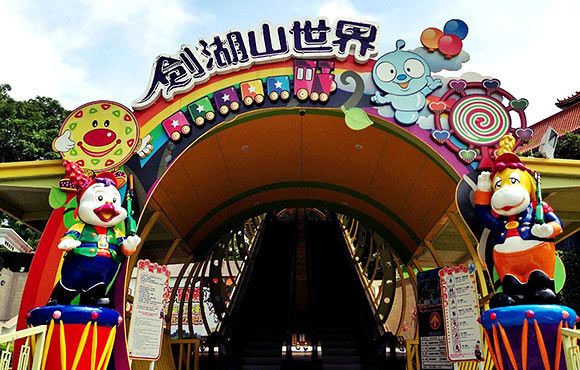 The correct pronunciation is "jian hu shan."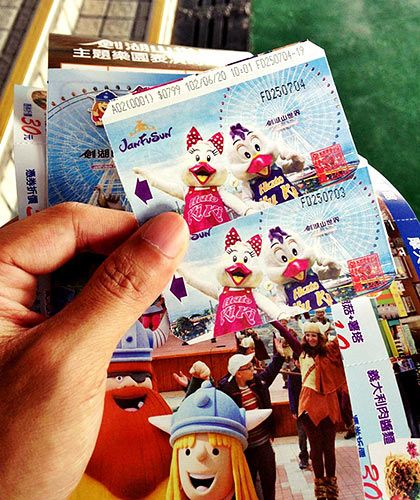 Entrance costs NT$799 per pax. Expensive, but all worth it 'cos I saw their one of their rides in a brochure, and it looked dangerous enough.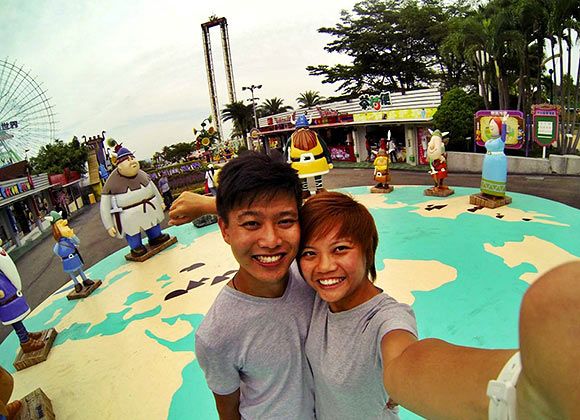 :DDD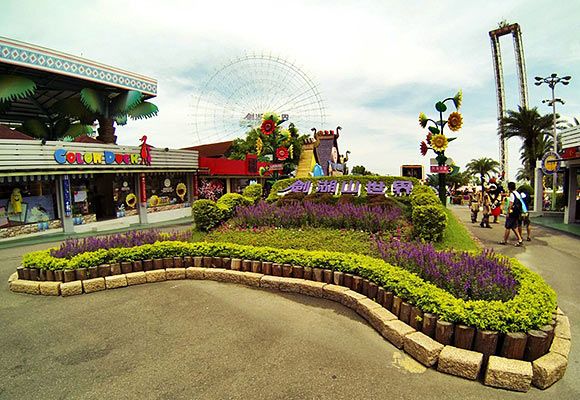 No crowd at all on a weekday.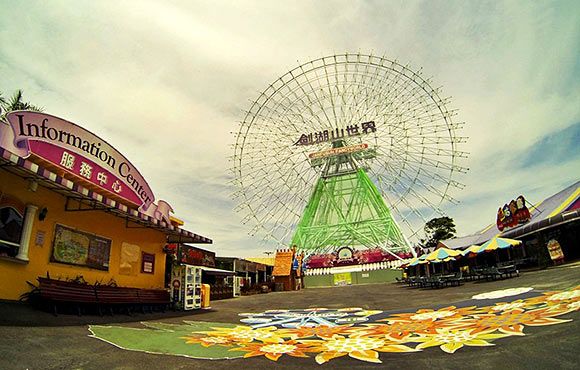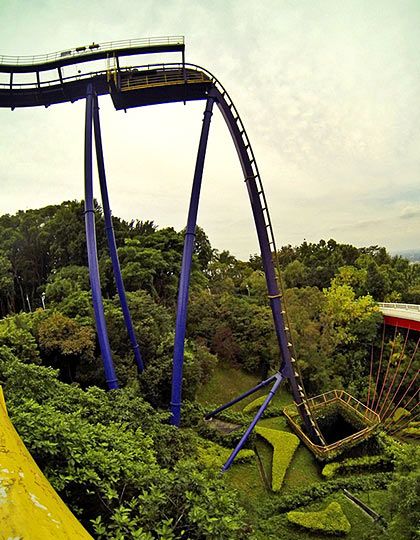 Jeng jeng! We started off with the legendary G5 – a vertical drop roller coaster, and ya, Loti's heart really flew like a G5 (or G6 or whatever that means).
Then Loti spotted the next ride and said confidently, "这个我敢 lei!" So we went up.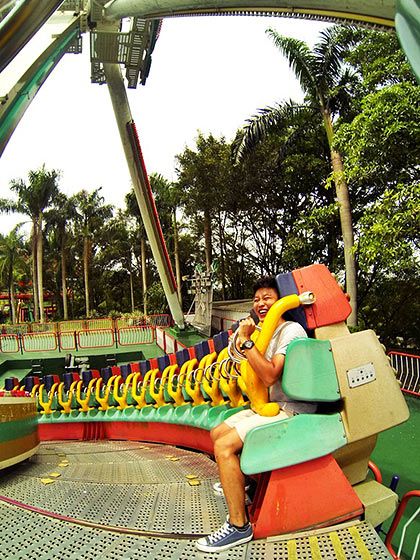 And he almost shat in his pants. HAHHAHA. It was viking + spinning. Really quite sehhh.
Moved on to another roller coaster ride, ate lunch, then rested a bit.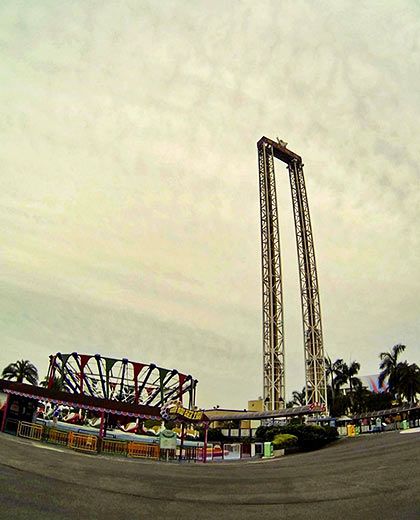 Took a long long long time to convince Loti to take the Space Shot with me. Muahahaha.
I further tricked him to retake the scariest rides. I guess that's one of the few things we don't have in common – the love for such thrills. I swear I'd go for at least five continuous rounds for the G5 ride if Loti wasn't around.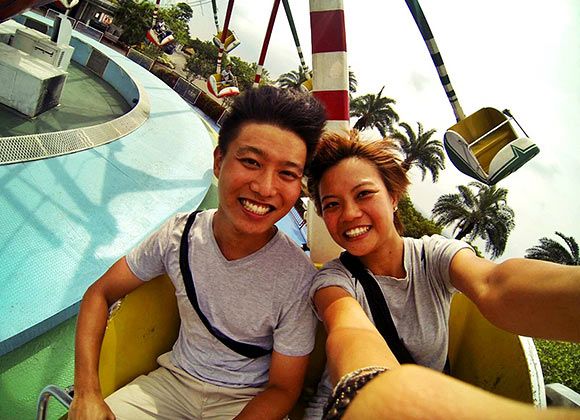 Anyway, we completed most of the rides by midday, so we had lotsa time to kill before the first bus back to Douliu arrived at 4pm.
Spent another two hours traveling back to Tainan 台南. Walked to a Japanese street stall, 山根壽司 Shan Gen Sushi, which seems so popular when we passed by the previous day.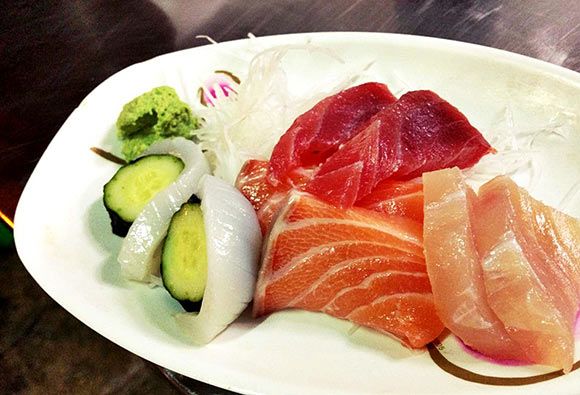 Sashimi wasn't the best of quality, but for the price, food was already considered very good.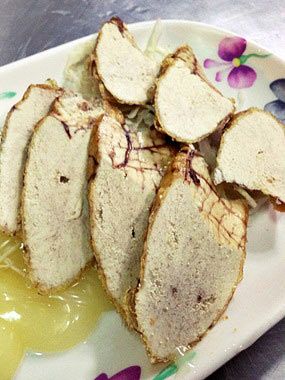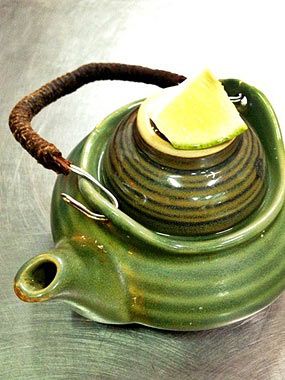 My favourites are the fish egg salad and the teapot soup.
Then a local reminded us to visit the Flower Night Market 花園夜市. They say it's the biggest mobile night market and only opens on Thursdays and Saturdays.
It was indeed huge, and extremely packed. I guess weekends are double the chaos.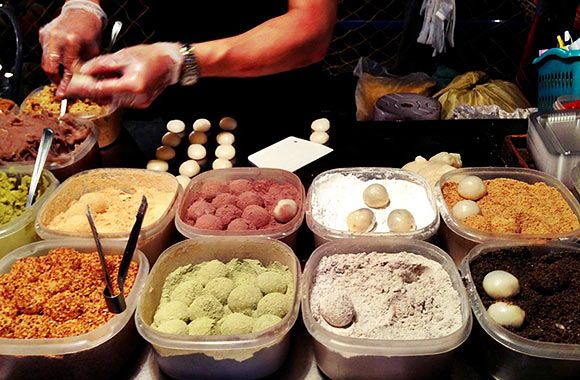 Love this muah chee stall. We bought six to try and they awere so delicious that we returned to get a bigger box of twelve lol.