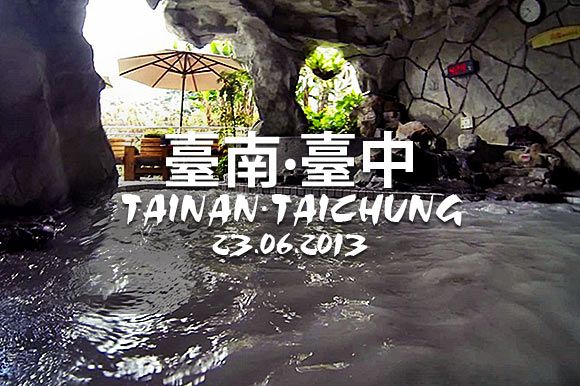 Discovered one of the coolest attractions that was totally unexpected – muddy hot springs.
Guanzihling 關子嶺 is a hot spring area in Tainan with natural volcanic mud which is heard to be very good for the skin. This place was recommended by the Tainan hostel's owner (prolly the only useful thing she ever did), and we made an impromptu decision to check it out before proceeding to Taichung.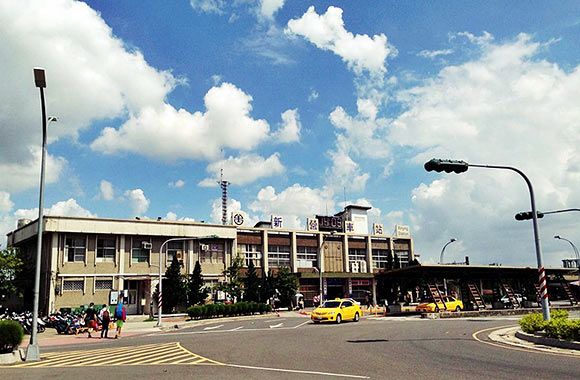 Got the fuck out of the hostel early at 6am+ and headed to Sinying Station 新營車站. Deposited our luggages there and took a 30-minute bus ride to Guanzihling 關子嶺.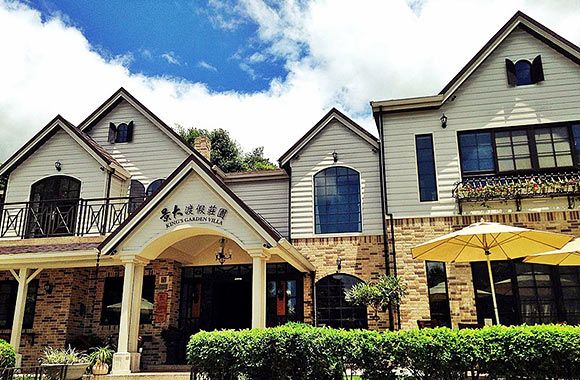 A quick search online told us that King's Garden Villa 景大度假莊園 is the most popular and value-for-money. Indeed. We paid NT$450 per pax for weekend price (weekdays only cost NT$350), and we were welcomed by a world of endless facilities.
Tip: remember to bring your own swimming cap else you gotta pay an additional NT$100 to buy it (like us).
Back to the facilities. There were pressure showers, fish foot spa, different kinds of hot pools, cold pools, mud pools, body mud mask, cold facial masks (mud, apple, green bean), and even equipments like vibrating platforms, etc etc. We got so excited and went to dip ourselves into everything!
Our favourite was the mud.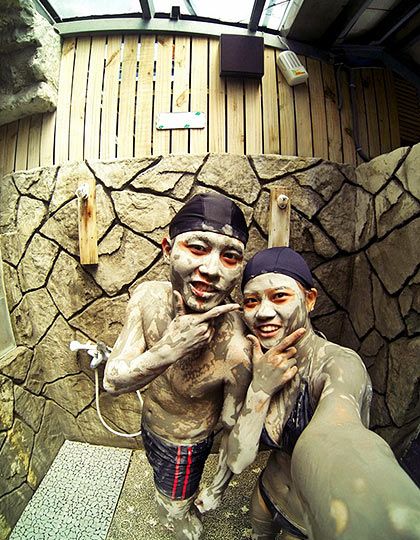 Wahahahah!
Best part was there isn't any time restriction and we really could use an entire day there, but sadly, we had a bus/train timing to catch so we could go on to our next destination.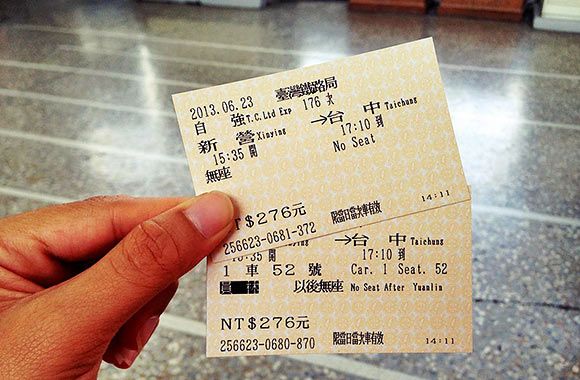 Back to Sinying Station to buy our tickets to Taichung 台中 and jeng jeng! No seats D: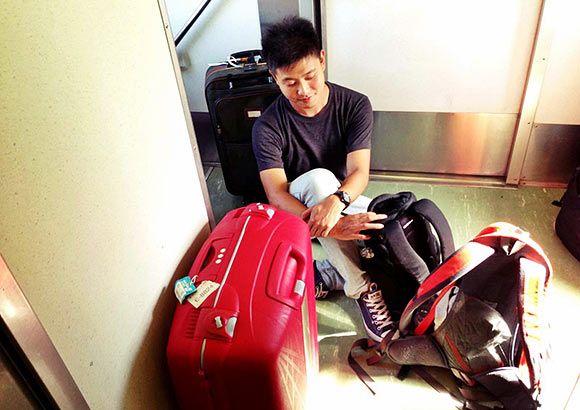 So we pathetically sat on the train's floor for almost one and a half hours.
It was already evening when we reached Taichung 台中. Lugged our luggages by foot to check-in at a room unit located at Guangfu Road 光復路 (booked through Airbnb), and then we chilled.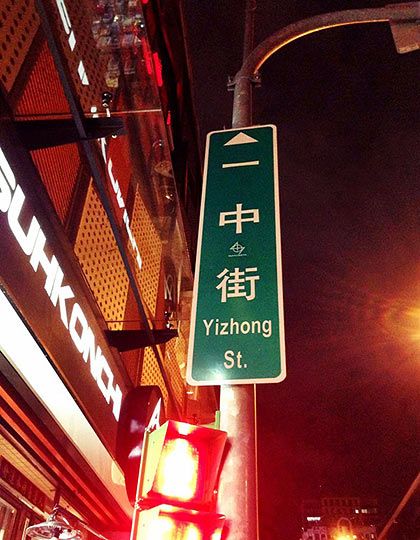 Loti brought me to Yizhong Street Night Market 一中街夜市 nearby – identified as the cheapest place to shop by locals.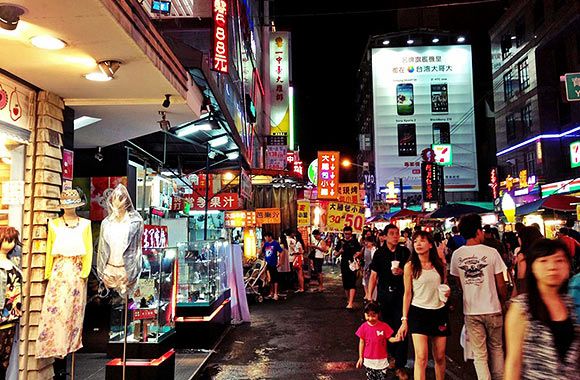 Not bad, quite haps. But the only shopping we did was food hahaha.
Didn't had good vibes about the place we stayed but I'll talk more about it in my later entries.