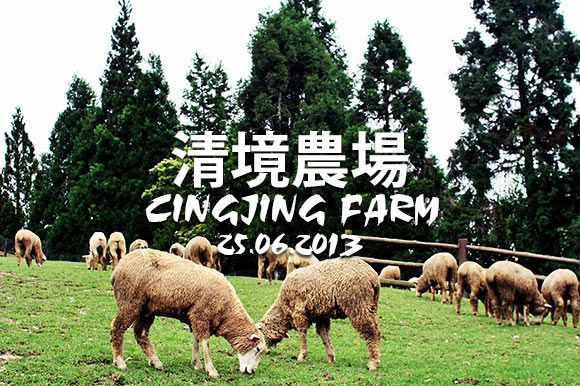 Our second day at Cingjing Farm 清境農場 was also a wet one, but at least we had our (smelly) raincoats ready.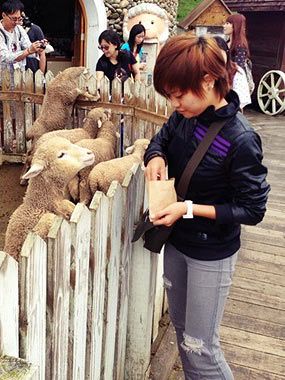 Meh meh feeding. Notice the furthest left one did a :d face. CHO CUTE!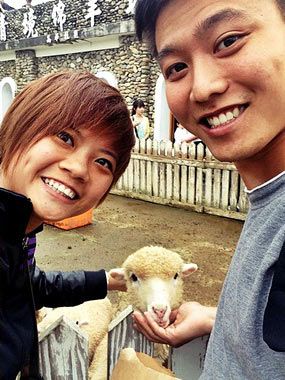 Aiyo all so curly and cuddly.
Returned to Evergreen Grasslands 青青草原 again..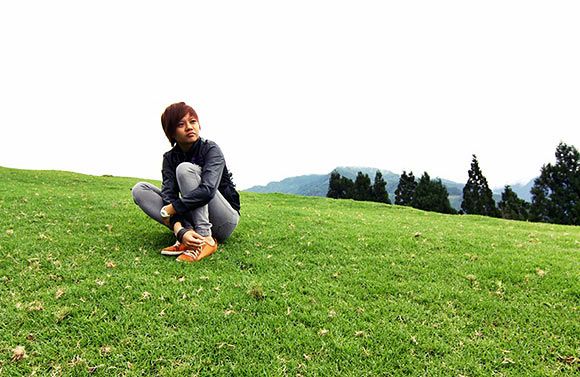 ..to pungsai.
Hahaha but honestly, there were a lot of shit lying all over the grass patches. Sheeps' shit btw.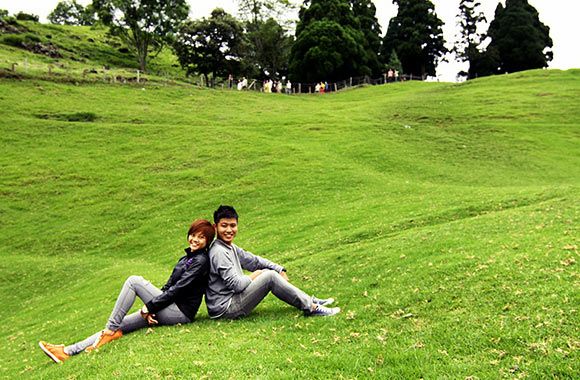 So in this photo we looked happy and relaxed but inside we were like, "omg did I sit on any shit?"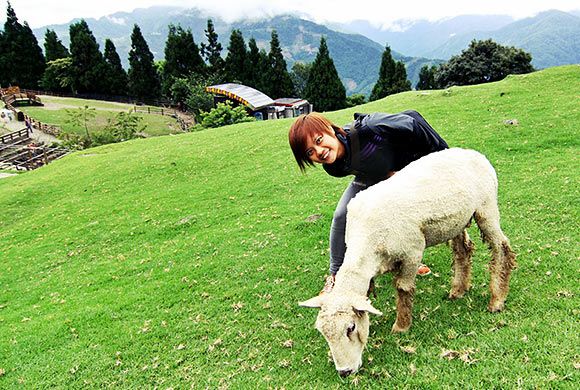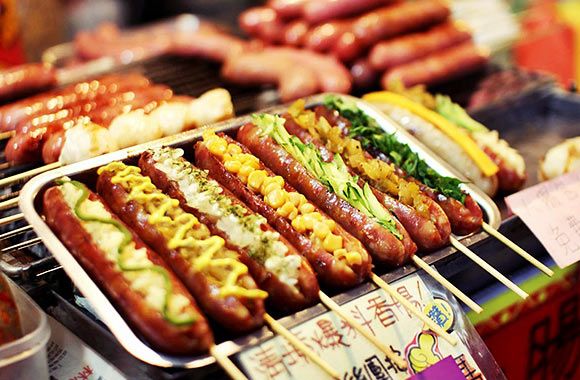 Spammed like three different flavours of this sausage.
Goat's milk ice cream.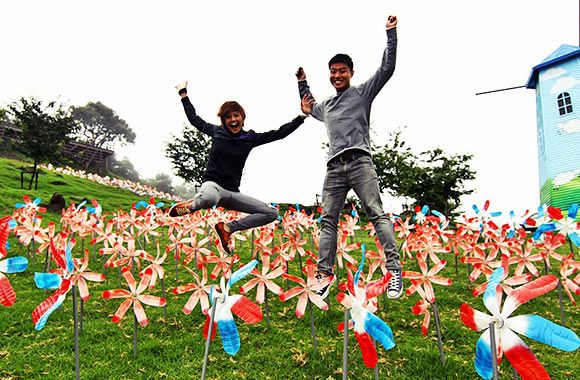 YAY 😀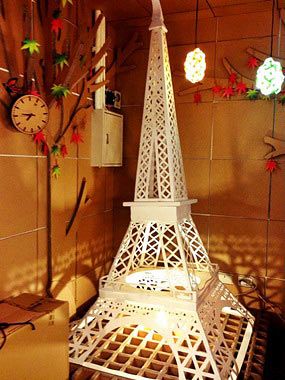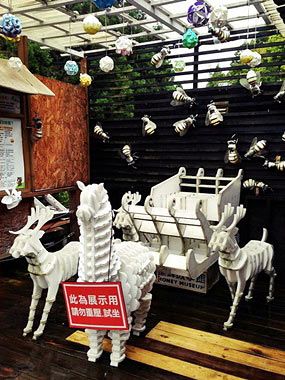 Visited Carton King 紙箱王, where everything there was made of cardboard / paper.
Ate at the cardboard restaurant and sat on cool cardboard tables and chairs.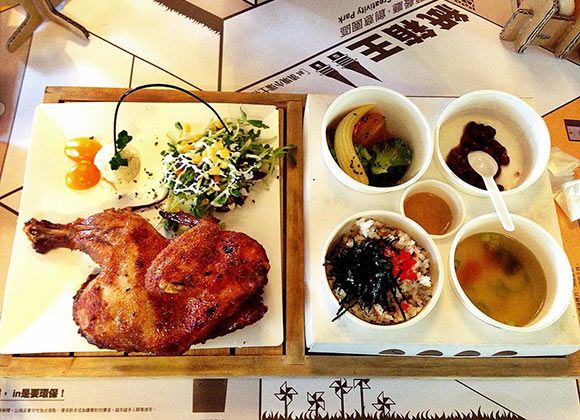 It was so interesting, but trust me, the food taste wayyyyy better than cardboard.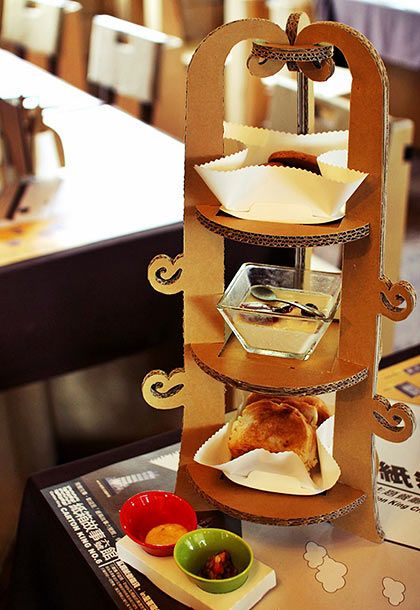 High tea set.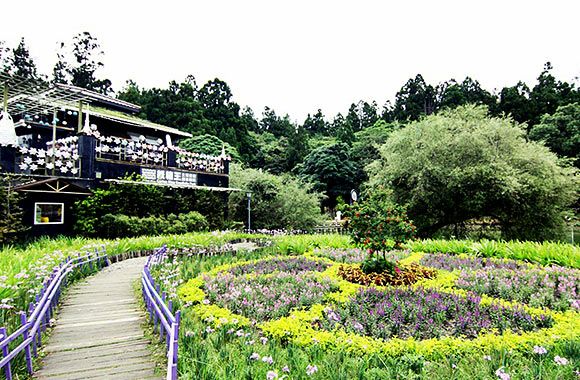 Luckily we visited the Small Swiss Garden 小瑞士花園 after our meal 'cos just nice every NT$300 spent at Carton King entitles you to a free entrance ticket to the garden. We got both tickets free!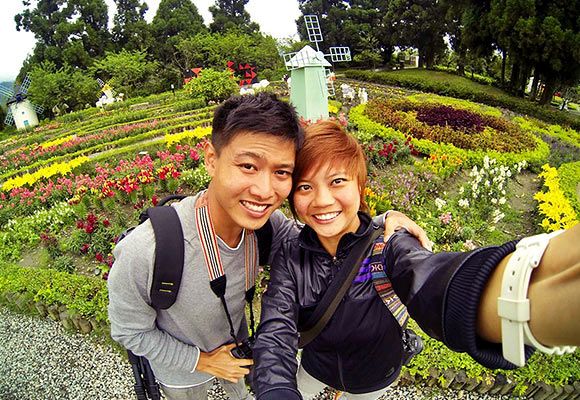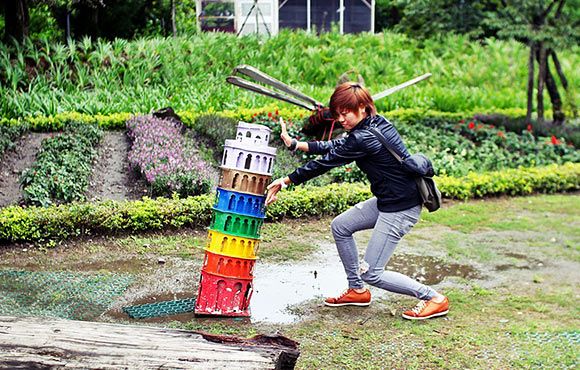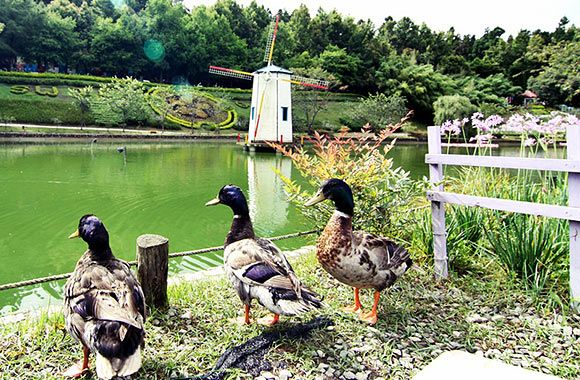 Three Mandarin ducks chilling by the pond.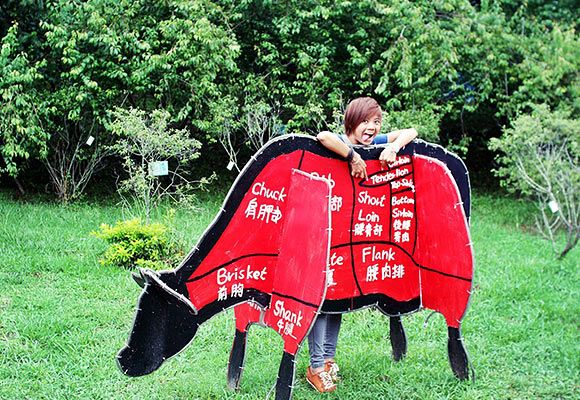 Beef. Yummeh!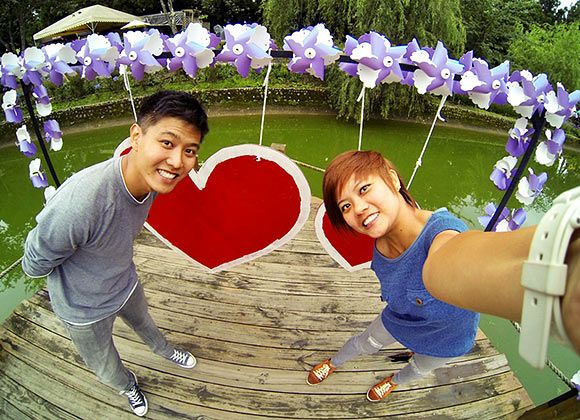 ♥ ♥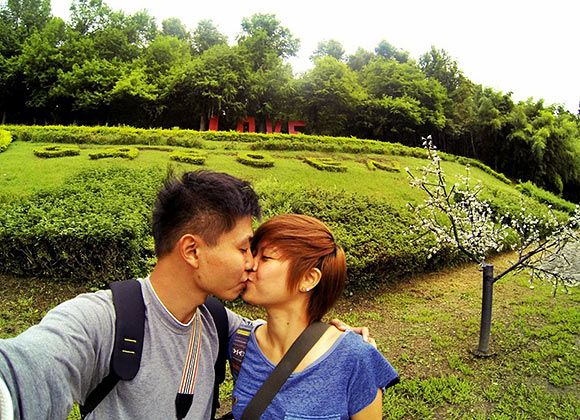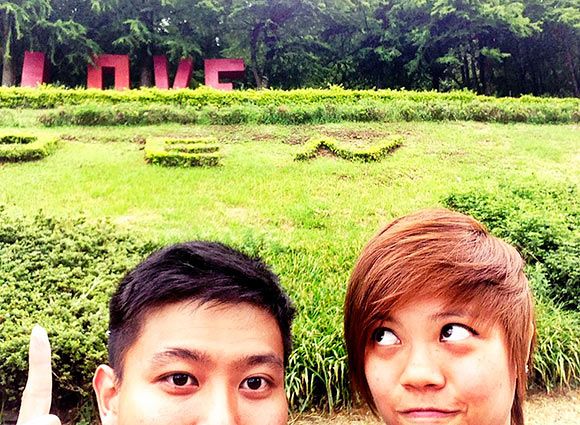 In case you can't see those four letters.