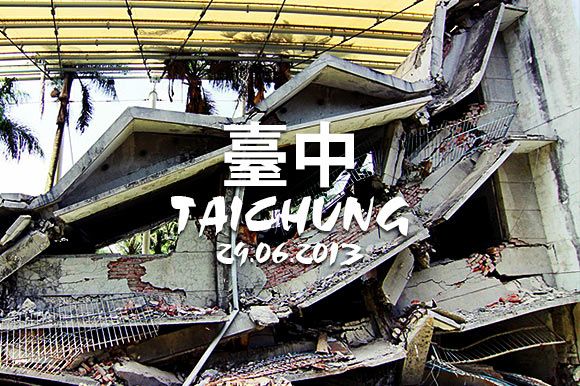 Woke up early in another attempt to catch a bus to Xitou 溪頭, but the early tickets were sold out again. Then, at the magical Taichung Gancheng Station 台中干城站, we changed itinerary and caught another bus to 921 Earthquake Museum 921地震教育園區.
A lil' background before I proceed. The museum is built on the wreckage of the former Guangfu Junior High School, which was hit by a 7.3 earthquake in 21 September 1999. These preserved structures now serve as reminders for the public of the need to prepare for such disasters and to be ready to provide emergency rescue services.
The fault on the school's sports field.
Classroom.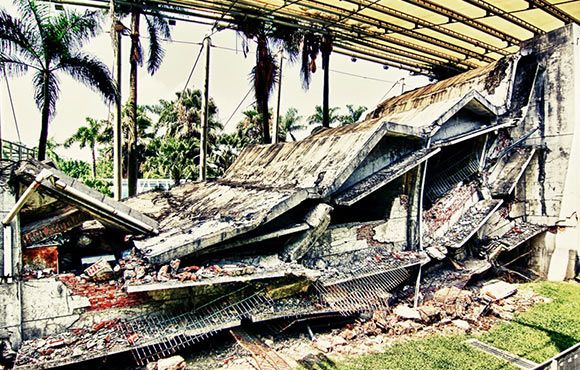 The most jialat of all – collapsed school building.
When we returned to the Gancheng Station in the afternoon, we tried our luck for Xitou 溪頭 one last time.. and the tickets were available -.- Why so difficult and long (almost two hours) to go but still so many people go.
Loti and I skipped the popular Xitou Forest Recreation Area ('cos we had enough of tall trees), and jumped straight to the Monster Village 妖怪村.
Some performance.
Scary weekend crowd.
The village was really very well-themed, from creatures to structures to hotel and even to food.
Eyeballs say "eat me muahahah!"
Arghhhghghhghhhhhhhh!
Ice cream and sweet potato fritters.
This Monster Village 妖怪村 is really so well-loved by their locals that Taiwan Beer 台灣啤酒 created an official packaging for it.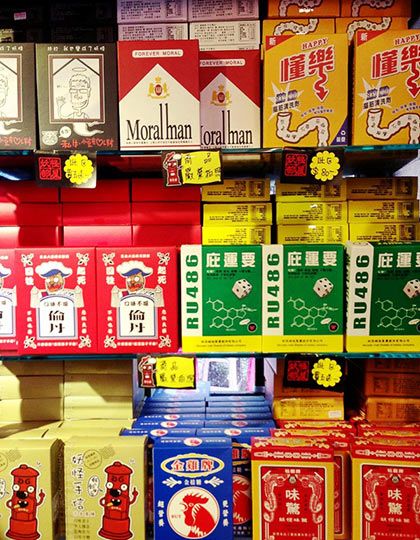 Many many monster products.