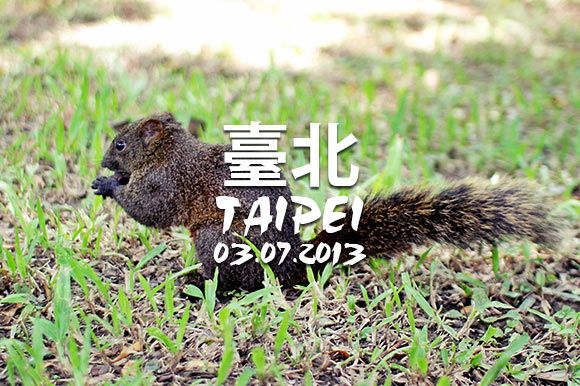 3rd July spelt the end of our 5-week long Taiwan fantasy.
There isn't any photos to show except for a squirrel we saw at 228 Peace Memorial Park 二二八和平紀念公園 while revisiting our first hostel area, which we greatly missed. That's basically what what we did on our last day – revisiting familiar grounds; slurping down our last bowl of Ah Zhong Mian Xian 阿宗麵線; savouring our last 7-course lunch at Tokiya 陶板屋; spending NT$1800++ on lots of Shan Mai taro cakes 先麥芋頭酥 to bring home; walking around Taipei Main Station and despite going there so many times, I still felt lost.
Taipei really makes up the most significant part of our whole trip. It holds the dearest feelings 'cos it was the first place we touched after we landed. It is a place we spent the most number of days and nights at. It wore us out the most because it has too much to offer. Also not to mention, it is the most organised and developed city with an abundance supply of food.
We love you, Taipei! 台北!, 我們好愛好愛你!