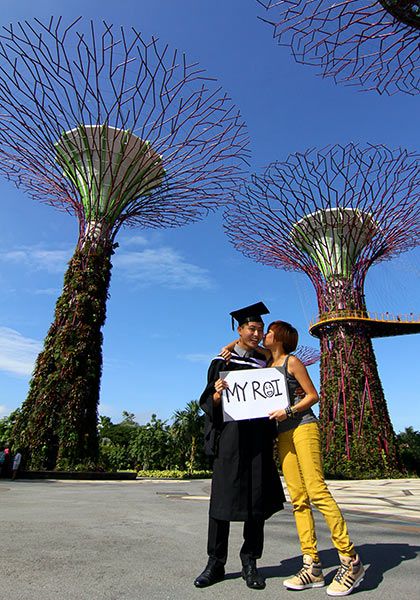 After almost two years, Loti has finally graduated 😀
Congrats to both him and me~ Now I can finally sit back relax enjoy my ROI and treat Loti like a cash cow. HAHAHAH I'm kidding, and I wish!
Loti has officially entered the workforce about three weeks now, and he's slogging hard like a cow. I'm also busy with my own stuffs so I hardly see him on weekdays recently. Now then he starts to understand things that he didn't when he was still a student. Makes my blood boil when I recall him complaining that I always don't have time for him >:(
Read an interesting entry about us generation Y and our career expectations from waitbutwhy.com yesterday.
My favourites were these:
Great careers take years of blood, sweat and tears to build – even the ones with no flowers or unicorns on them – and even the most successful people are rarely doing anything that great in their early or mid-20s.
Stop thinking that you're special. The fact is, right now, you're not special. You're another completely inexperienced young person who doesn't have all that much to offer yet. You can become special by working really hard for a long time.
So, to all the GYPSYs who read it (whether you just started working, already working, or waiting to graduate), AI PIA JIA EH YIA~
Sent my bike for a new paint job last last Saturday and I've been relying on the public transport since.
Actually it isn't THAT bad except for waiting time, the squeeze, and occasional rude or smelly people. At the same time, I've rediscovered time to nap on the way to work or do things like listening to music, surfing the net, and blogging on-the-go like right now.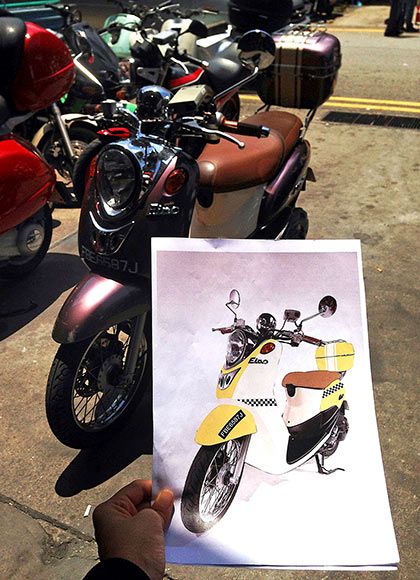 But I still miss you mehmeh. Can't wait to get on you when you turn yellow!