In my whole damn entire life. #\*~$+?!
All thanks to all that running about during our company's annual team bonding day. However, I was still kinda happy 'cos my team (most unexpectedly) won!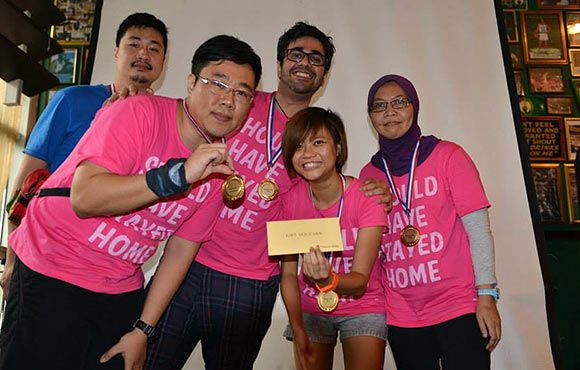 Omg haven't had the feeling of triumph in such a long time 😀 And to know that my team members were super nice to let me keep the winning vouchers to compensate for my lost phone just makes me so damn touched :')
Hanged out with my creative team thereafter.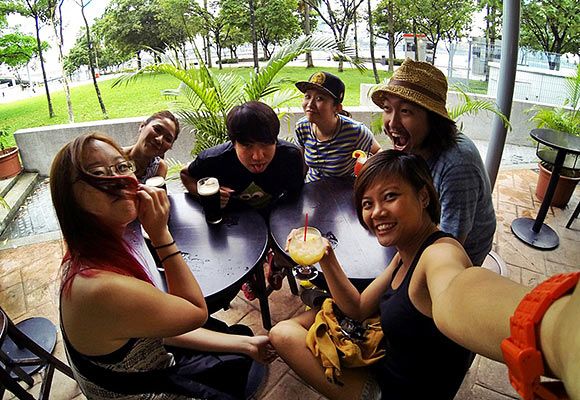 Had a glass each at Molly Roffey's which we passed by randomly.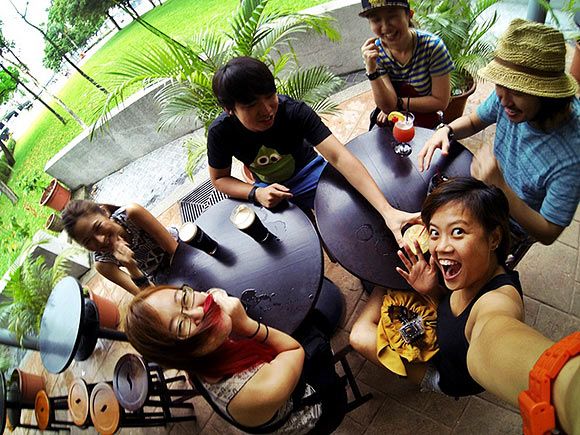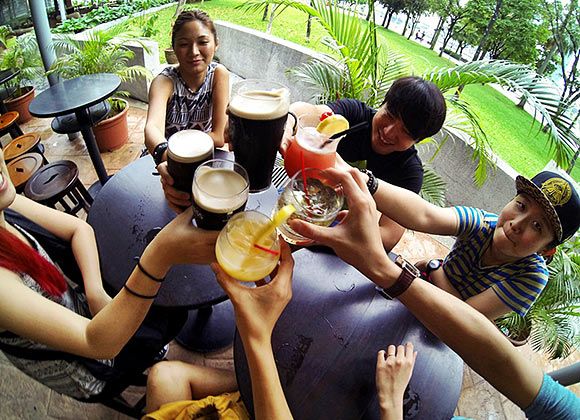 Cheers!
Heng didn't vomit. Bill amounted to like $80+ among 6 people. Funny thing was, 4 of us girls went to Lady M to have desserts later and the bill beat the alcohol bill with a whopping $127+ (with all the added takeaways) LOL.
The away day same time last year was sucha dread. Totally felt like a complete loser and loner but I'm glad things are different now. This is by far the most attached I've felt to a company and the people I work with. Hard to come by in this industry and I know good stuffs don't last, so I really treasure it. One of my personal mantra goes, "It's the same shit everywhere. It's just who you ta the shit with."