I'm so glad that I made full use of my CNY off in lieu today by doing a string of activities with ma ladies.
Morning swim with Ash → squash when Lynn and Vin arrived → afternoon swim (again) → lunch at Robertson Quay using Entertainer app and bill amounted to only $31 for four (cheap thrill!) → coffee at Smitten → super impromptu trip to Sentosa Wavehouse 'cos Gillian had discount → flowriding for an hour (but actual playtime for each person was less than ten minutes) → wasted trip to Buona Vista as the place we wanted to eat at was closed argh → Ash left → dinner at Lavender Food Square instead with Loti → reappearance of Ash 'cos she forgotten her house keys.
What a day!
Back to the main highlight.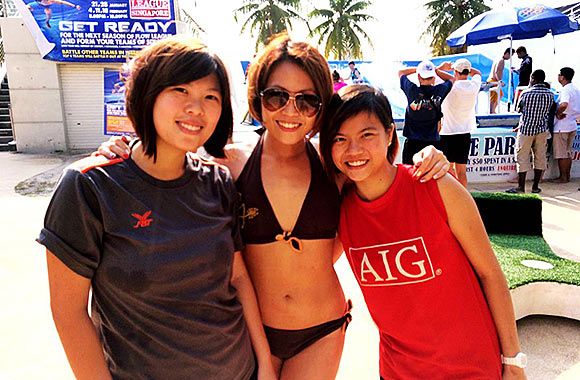 Feeling ganchiong, humji, and suaku at the same time 'cos it's our first time at Wavehouse, despite it being opened for so long.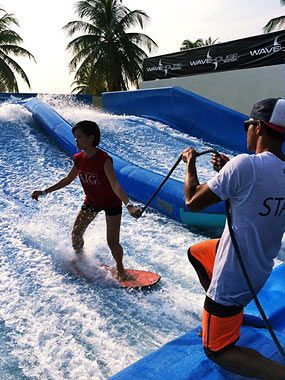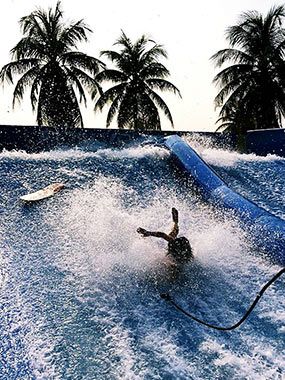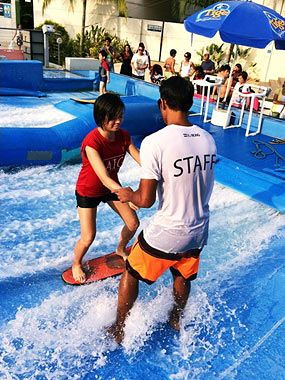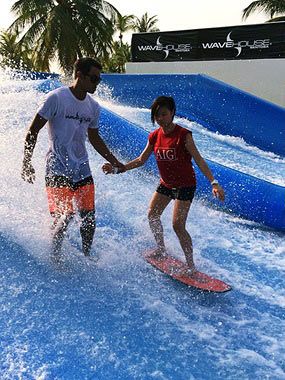 Took me a lot of falls and balls to finally stand up without support.. for four seconds. I think I fared the worst among everyone :\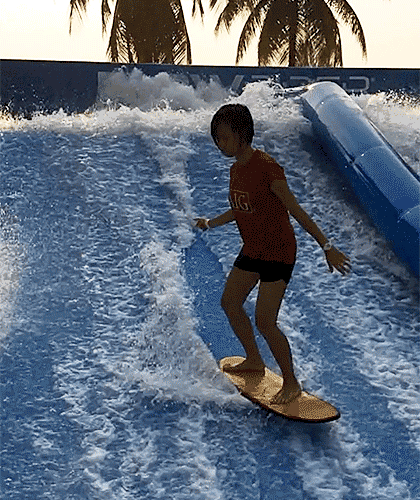 But I had lotsa fun definitely. Felt younger and more alive too 😀
On a random note, I love the random backdrop that Lynn spotted then urged me over to strike a pose.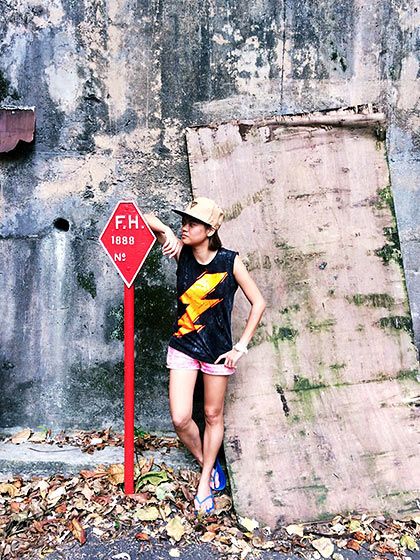 Zap ϟ ϟ ϟ