Inspired by 'The Wolf of Wall Street,' tempted by a friend, and overruled by greed; I traded my first penny stocks today.
Bought at 0.04 and sold at 0.041, I thought I made a quick turnover of $300 less some handling fees (can't be that much right?), say $200 within an hour+. For those who know can go calculate how much I pumped in. I went out for lunch happy. So naive. However, when close to end day, I saw the status of 'BUY' was 'F' ('Filled' which means confirmed) while the status of 'SELL' was 'E' (which is 'Expired'). WTF? I panicked and called in, and they told me it happens. Something something over limit then cannot enter or some shit. I must have sounded like noob when I enquired, and well, I AM.
Blame it on my stupidity.
Blame it on my rashness.
Blame it on my lack of research.
Every cent and dollar was earned painstakingly and saved prudently over the years. It was never given (okay except for ang baos?). And it's not like I've never been warned. SIGH. JUST. PLAIN. RETARDED. Tomorrow will determine the life and death as it is the deadline for the company to meet the requirements to be removed from the Watch-List. I don't even know what the hell that meant and I just plunged it blindly. Also, I found out that even at the price I thought I sold wasn't enough to cover the handling fees. I need another 0.001 boost to earn a profit.
Ranted on the phone to Loti on the long bus ride home and came home to a dark empty house. My heart sank further. Guessed that family had left for movie watching which they didn't invite 'cos I showed slight disinterest yesterday (but I could really use that today). Five minutes later, dad returned and handed me something, "Mummy bought you a cup. She say you like one." Surprised, I ripped it apart.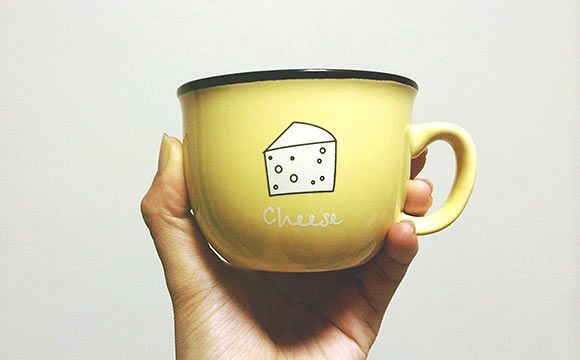 It was a random cup that I casually mentioned was cute while passing by a shop yesterday. But I had no thoughts of buying it and didn't expect mum to buy either 'cos confirm bo hua. Haha but thanks to her, my mood literally got lifted up. It was then that I realised that whatever on paper is not important; it's all these little acts of love by your loved ones that really matters.
In life, you win some and lose some. I can only hope for the best tmr and if anything, this will well serve as a fucking huge lesson.
没有钱就别玩有钱人的把戏啦!
Update:
I got my numbers wrong again. The fees really aren't THAT much and I'd have earned a profit if sold at my initial price hahaha. Anyways, it's over now and I made about $300+, slightly more than intended. But for the kind of risk, headache, insomnia, stress, heart attack, disorientation, I think it's not worth it. Until I have better knowledge and too much free time (to monitor), I hope I'll be staying clear.