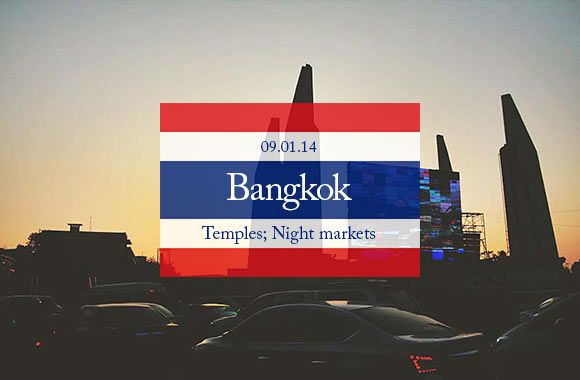 When we decided to go Bangkok, I told myself that I must do some sightseeing. Turns out, this was probably the only day.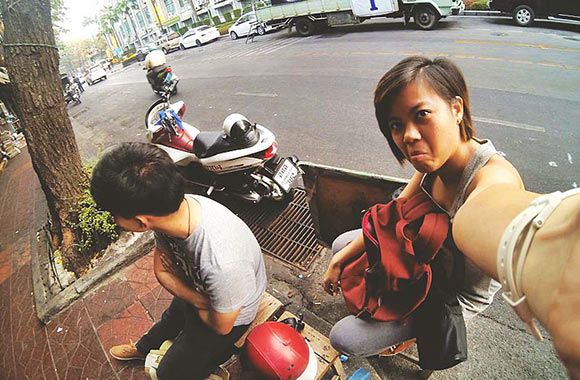 Loti read false info that the a coffeeshop selling kaya toasts opens at 6am so we woke up ultra early and cabbed there. It wasn't open. We ended up waiting with empty stomachs for almost an hour.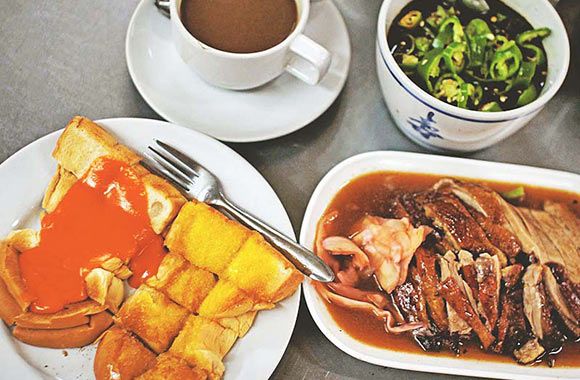 Then we ate like pigs.
Walked past their Ministry of Defence and it was fenced up with barbed wires all the way in protection against the Bangkok riots. If one siao eh suddenly push somebody there, sure cut like crazy.
Wat Pho วัดโพธิ์ wasn't ready so the person there asked up to hop on a dodgy tuk-tuk for some river tour first. Tuk-tuk driver emerged as a honest chap and only charged us 20 baht, but the bigger trap was the dodgier private pier. The guy wanted to charge us 1000 baht on his super cui sampan to get to Wat Arun วัดอรุณราชวรารามฯ. Thanks but no thanks lor.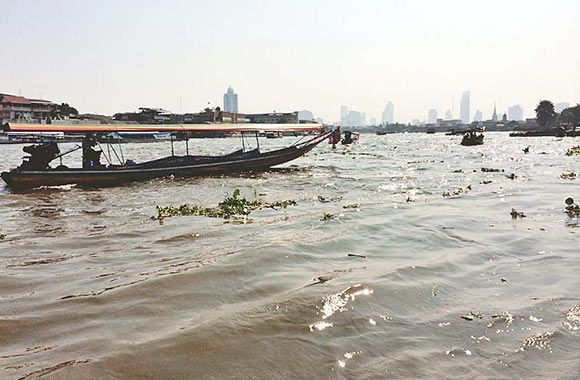 Walked to Tha Tian Pier and took a ferry that costs only 3 baht to cross the Chao Phraya River! That's like ripping you 333% off IN YOUR FACE! (That sampan is not the ferry btw.)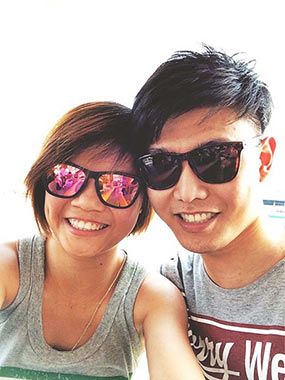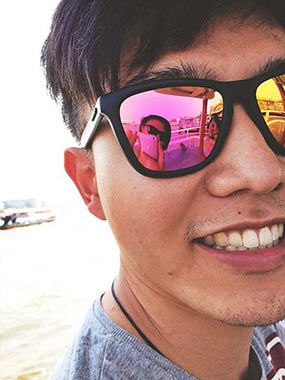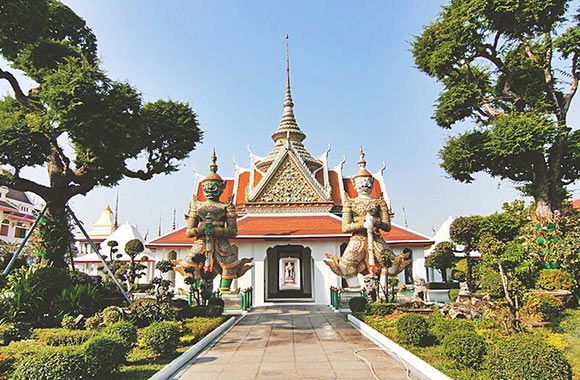 Reached! This is the entrance doorway to ordination hall with two Yaksha guardians side by side.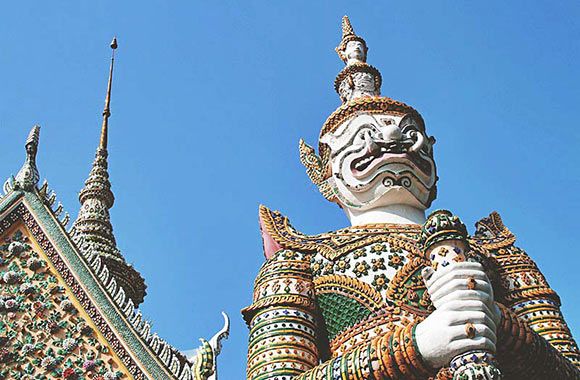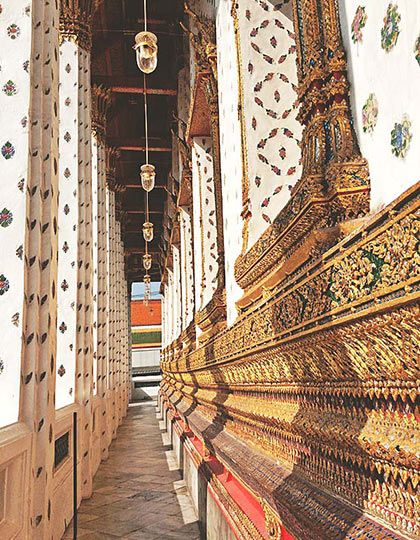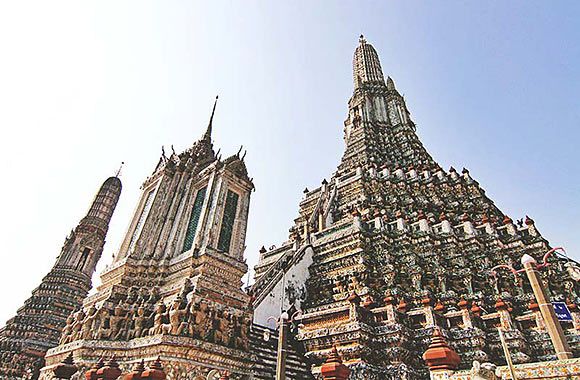 Wat Arun วัดอรุณราชวรารามฯ – Temple of Dawn.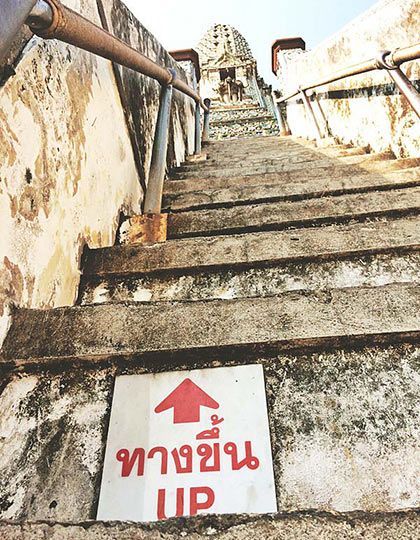 Steeeep and narrow stairs.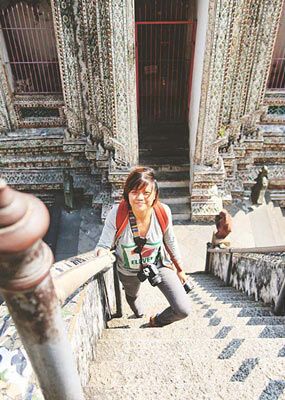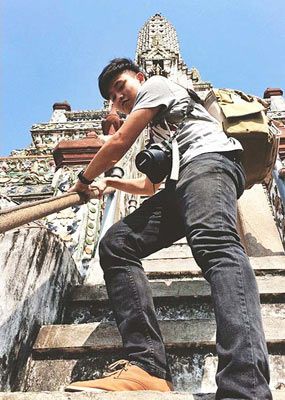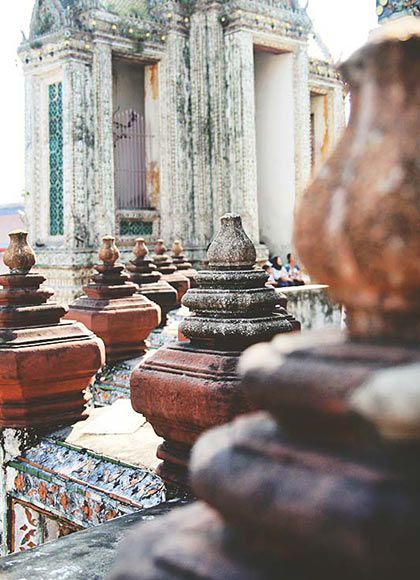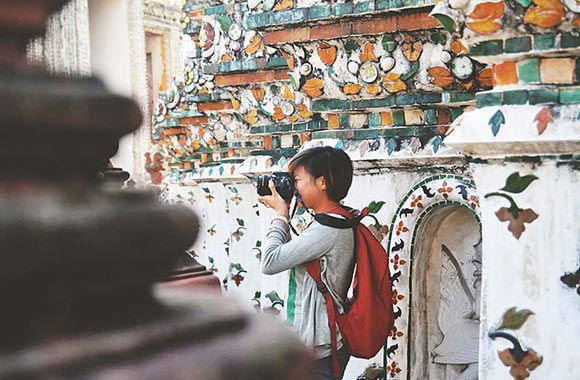 Crossed back the river to visit Wat Pho วัดโพธิ์. This time it was "ready."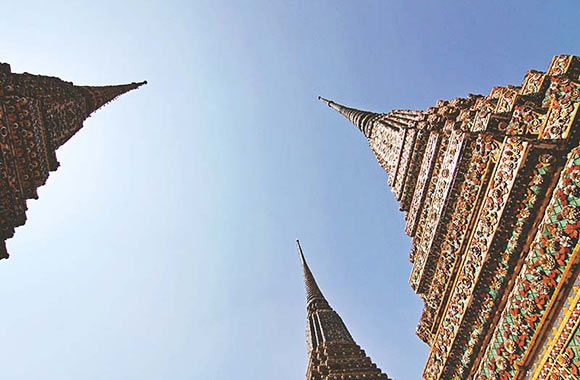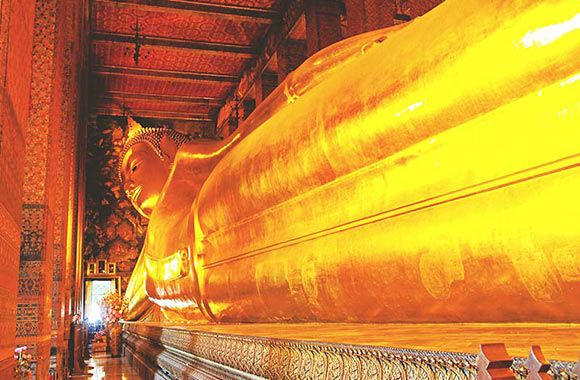 The signature majestic reclining Buddha that measures 15m high and 43m long.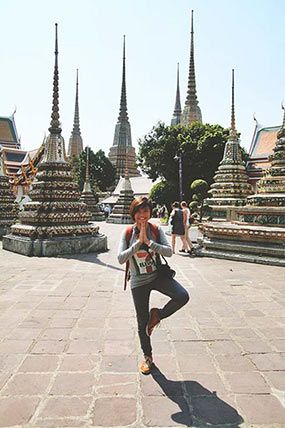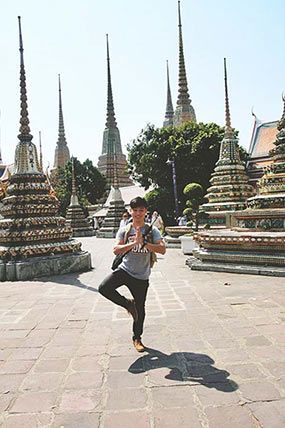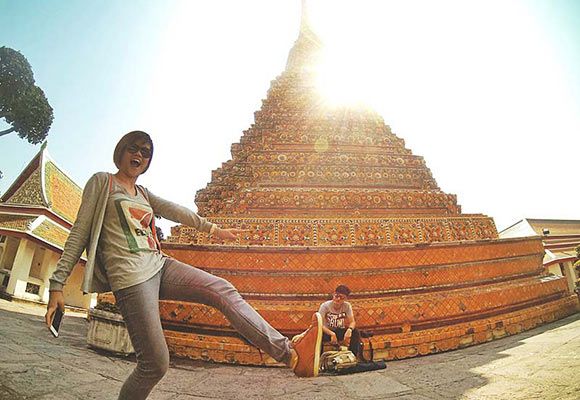 Ahahahahha.
Skipped the Grand Palace when we saw the amount of crowd and learnt about some entrance fee. So cheapskate.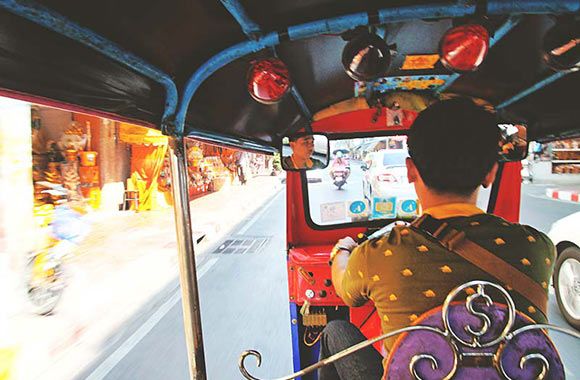 In the end also kena toked by tourist tuk-tuk, but bo bian 'cos there isn't any other way out.
Grabbed a quick rest before heading out again.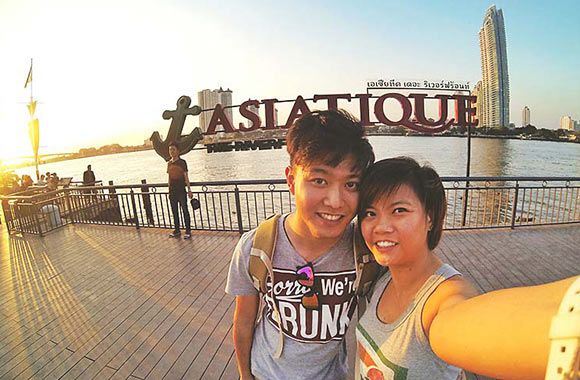 Asiatique The Riverfront. The ferry ride there from Sathorn (Taksin) Pier สาทร (ตากสิน) was free!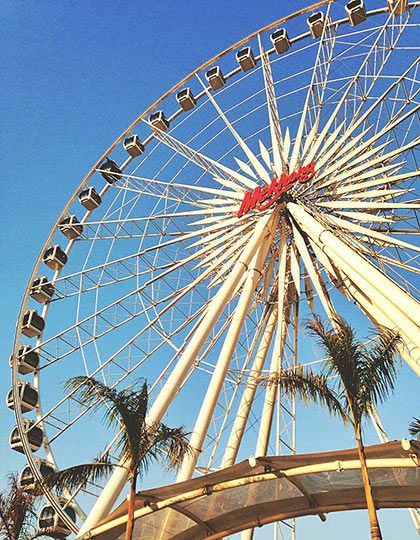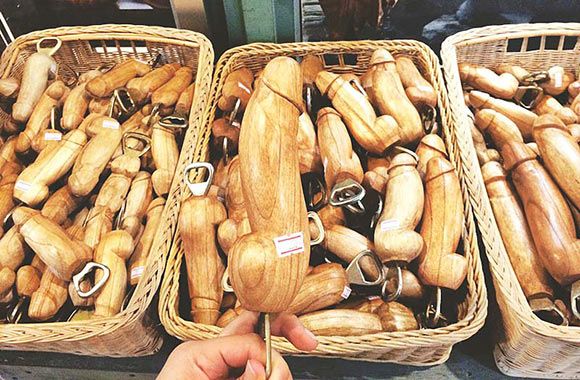 Wooden cock spotted at one of the stalls, and thinking it was a traditional Thai didlo of some sorts, I asked Loti with disbelief, "Huh liddat won't pain meh!?" He looked back at me in greater disbelief and told me it was a bottle opener. O M G.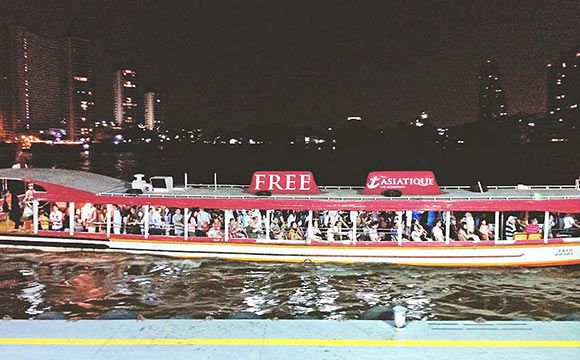 We left Asiatique at night and decided to explore another place. Hopped on another ferry at Sathorn (Taksin) Pier สาทร (ตากสิน) and got off at Saphan Phut Pier สะพานพุทธ. The alighting rate was so low that we almost missed it. According to this article, Saphan Phut Night Market is the cheapest and oldest night market. Yea, we agree, but it was also quite sad and filled with all counterfeit clothes / bags / shoes / etc. Still, it was a true blue local experience.
Thereafter, Loti was quick to notice that we were very near to Thip Samai ทิพย์สมัยn and so we grabbed a cab there for supper.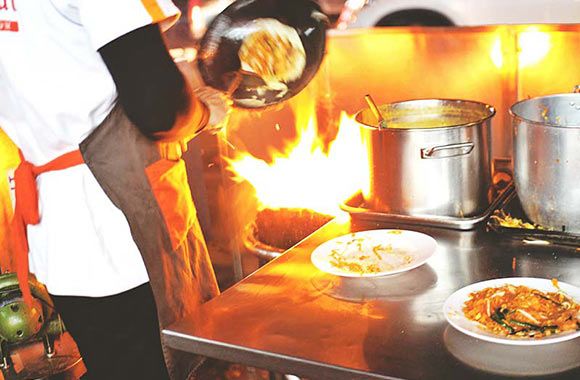 Wokilicious.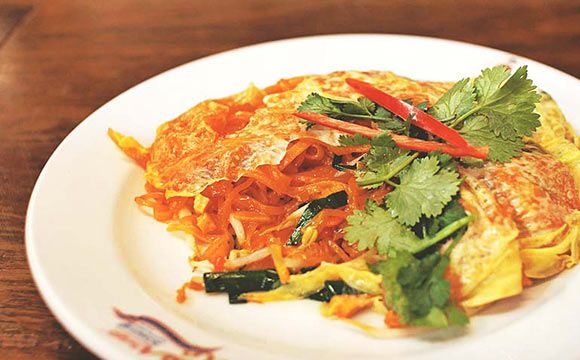 Legendary Pad Thai.