An Saturday with unexpectedly good findings.
Morning was off to explore Or Tor Kor Market ตลาด อ.ต.ก. which was right next to Chatuchak.
Didn't sound appealing to me initially but after seeing how clean the market was and how fresh the produce were, my tummy broke out into a mini dance.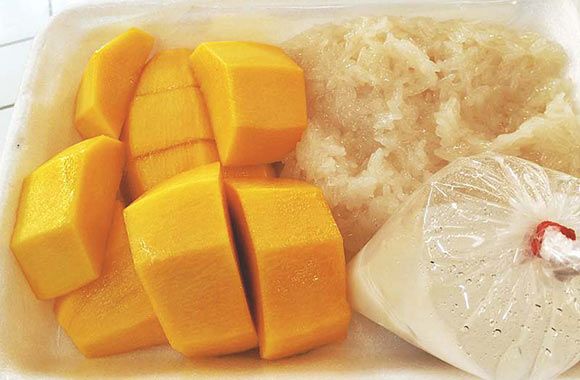 Wholesome mango sticky riceeeeee!
Thai otak called 'Hor Mok.' SO GOOD WE HAD TO BUY ANOTHER.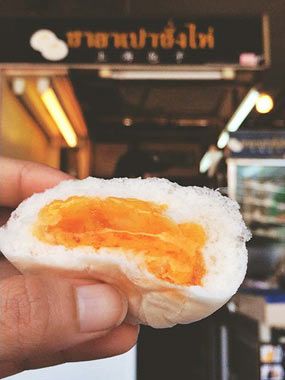 The crab with the Thai chilli OMG, and liu sha bao, and many others. We had a happy filling time there.
The second market of the day was like the "must-go" – Chatuchak Weekend Market ตลาดนัดสวนจตุจักร. Loti and I attempted to conquer the whole market, but after some time, we felt that the prices there are not cheap, and all the better looking stuffs were only concentrated at the designers' section.
I finally laid my hands on the highly raved coconut ice cream though. It wasn't as amazing as I imagined; guessed I had too high expectations.
Things always turn out better when you expect nothing, just like the last market we visited for the day – Talad Rot Fai (Train Night Market) ตลาดนัดรถไฟ.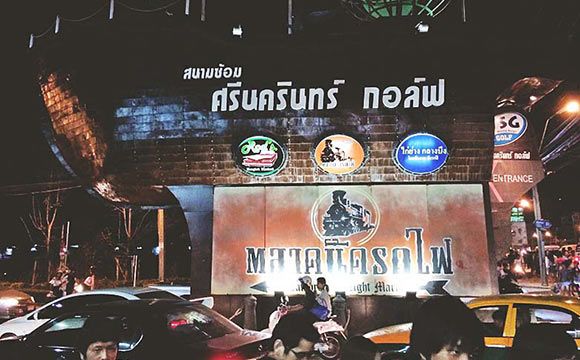 There's no other way to get there other than cabbing from Udom Suk BTS station, and we were stranded in a jam for half an hour. Lot and I then followed the hordes of humans to some entrance behind a big shopping mall.
The sight of the first shop already made me excited.
We passed by lots of cafes and bars while walking in. Cheap and good street snacks were selling at the night market as well.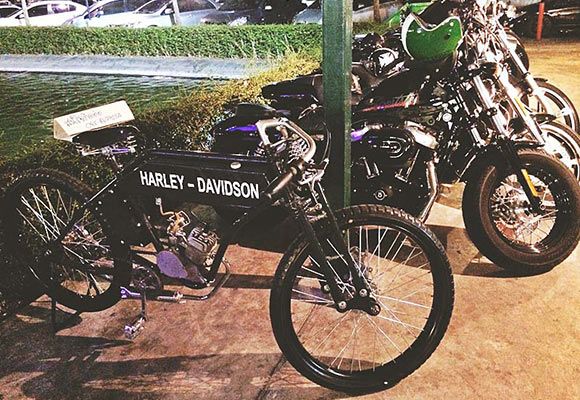 Lots of nicely zhng-ed motorbikes and even a Harley Davidson bicycle.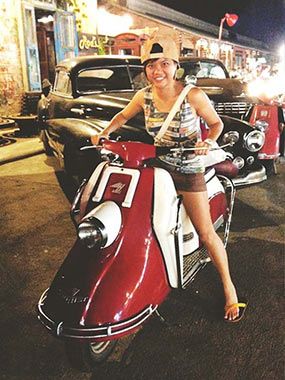 Truly a bike lover's heaven.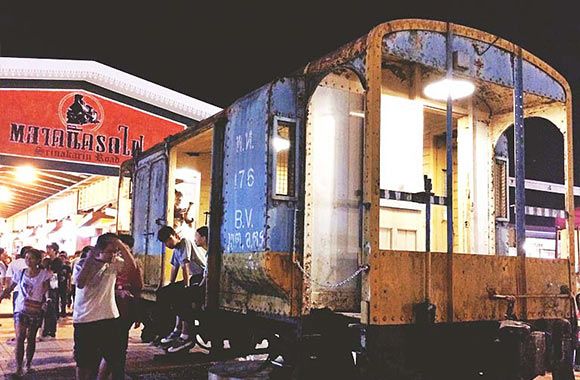 Just as we thought that the market ends at the rows of stalls (selling lots of quirky stuffs at low prices), we walked in further and uncovered a whole new space – a much much bigger jaw-dropping space.
Stalls there were setup using vintage vehicles. It's hard to show using photos but the scale of it was amazing.
Not all vehicles were for business purposes though. Some were just for display and appreciation.
Petro pumps older than your grandmother.
Swoons.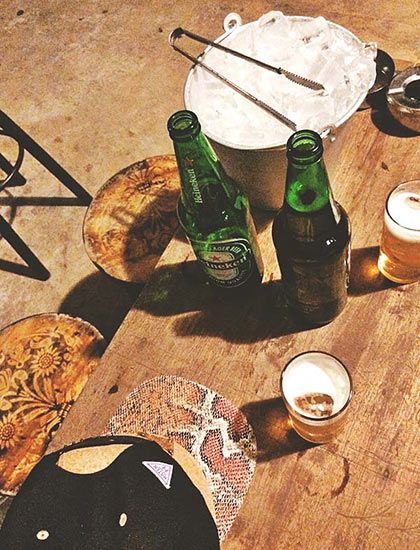 Loti and I ended our night with booze and live band at one of the bars towards the exit. We felt so rewarded by the vintage-ness and hipster-ness of the entire market. I'd readily choose Talad Rot Fai over Chatuchak anytime (though their timings are not quite the same).