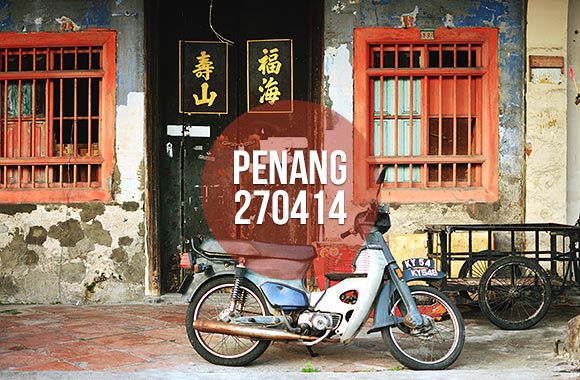 The second and last day was a rush.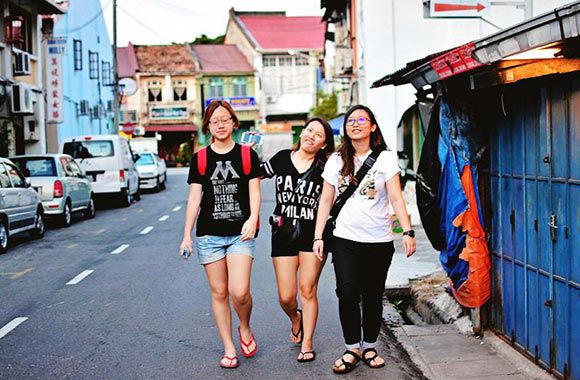 Slept a few hours then set off at 7am to meet Loti who wanted to bring us for food hunting.
<3 lane.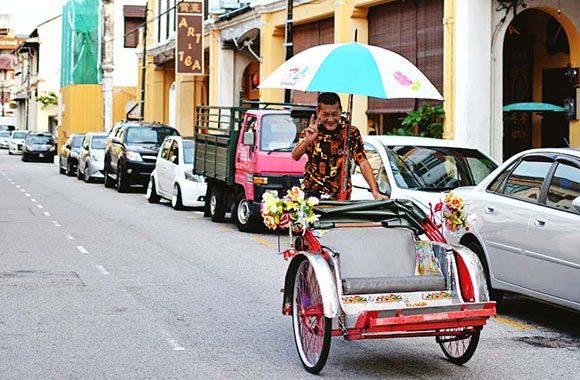 Cute trishaw uncle.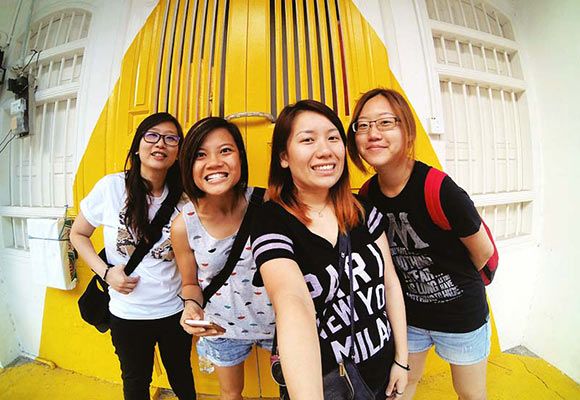 We camwhored while waiting for Loti.
And waited..
and waited..
..till I fed twenty over mosquitoes.
Things didn't seem right 'cos it was almost an hour and I couldn't call through his Malaysia number. Walked back to our hotel to catch some WiFi then we realised that it was a total miscommunication. Loti said to meet at 'camera museum' so we waited at The Camera Museum and he waited at Asian Camera Museum. WTF!? Why Penang has two freaking camera museums? -.-
I was so so hangry (like hungry + angry) for the wasted time and at myself for being so cheapo and refused to get a Malaysia number.
But but, the sights and sounds of food soothed me down.
Char kway teow + chee cheong fun.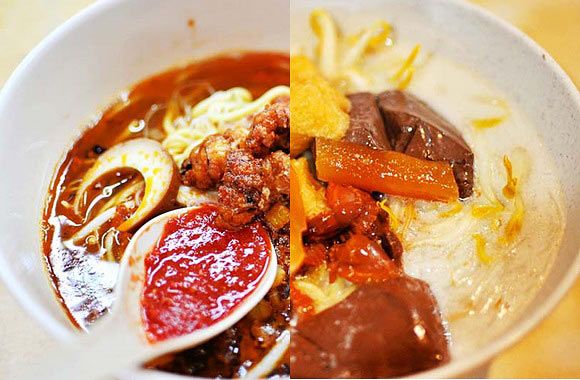 Mantis shrimp prawn mee + white curry mee.
Also had stuffs like dim sum etc, but we couldn't get to try the Penang laksa because the stall wasn't open yet and we needed to rush off.
Hopped on what seemed like a human cargo ferry to the other side of Penang.
Took a cab and reached 传说中的 Kim San Chi clinic at 1pm and it was closed for lunch break. Dang! (My Penang laksa~) It reopens at 2pm and the surroundings were super ulu biang so we had no choice but to wait. Thank goodness we were first in the queue 'cos thereafter a lot more people joined the line.
Dodgy looking place but the doctor has many many awards and certificates all over, so it was still worth a shot.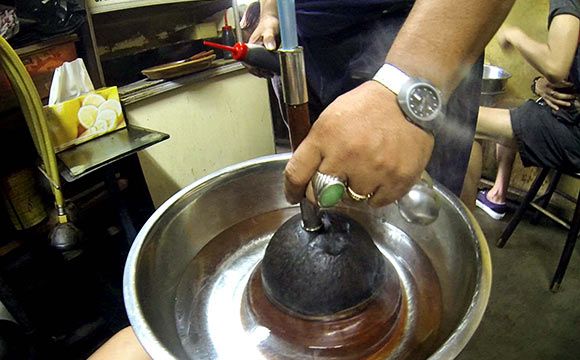 The traditional treatment was to exhale air from our mouths through this toilet pump looking thing that's filled with some burning medicine underneath.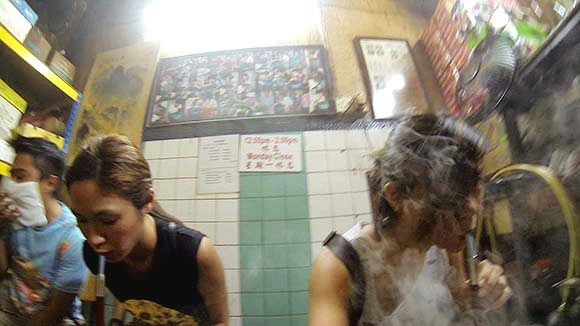 Basically it's like medical shisha haha. You can find out more through an official video interview here.
So these were the results after one round, and those white things are actually nose worms (which apparently lives in everyone and cause sinus just that we don't feel them). Not sure how it works but it does. We repeated the process for another five rounds and the nose worms were never ending.
One session wouldn't cure you completely, but now it has been more than a month after the treatment, I do feel that my sinus situation improved.
The moment we returned to George Town, we immediately whacked naan and Indian food. It was soooo goooood.
Met up with the rest then it was about time to leave. Went to one last attraction before catching our flight.
This time – THE Camera Museum.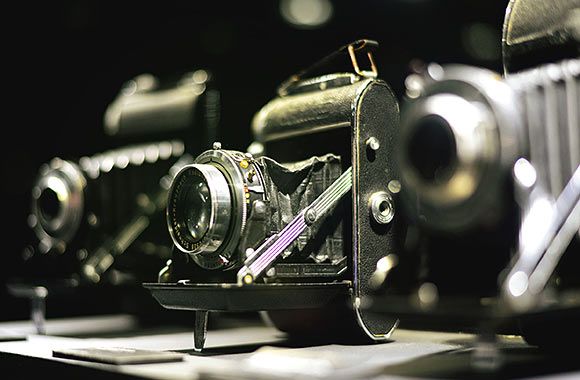 Interesting place which I highly recommend.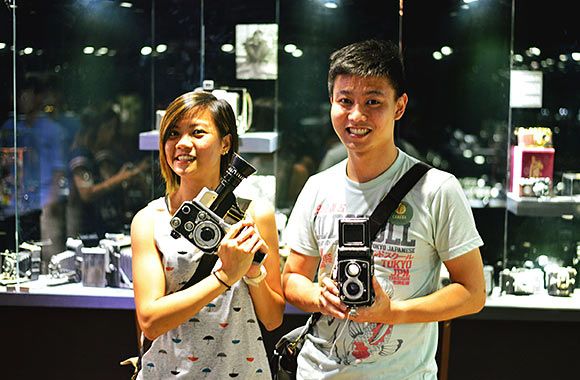 We got to play with vintage cameras and camcorders.
"Let me take a selfie" almost a century ago.
A camera made into a machine gun for army training 'cos film used to be cheaper than bullets.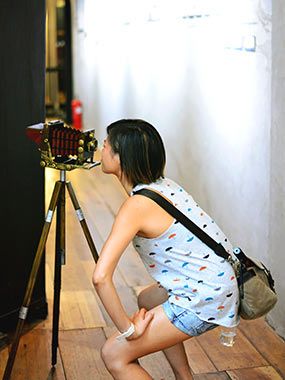 Photographer pose level: Asian.
Had fun in the darkroom.
Quote that didn't really make any sense.
I love another quote that I saw there though.
Life is like a camera. Just focus on what's important, capture the good times, develop from the negative and if things don't turn out, just take another shot.

– Author unknown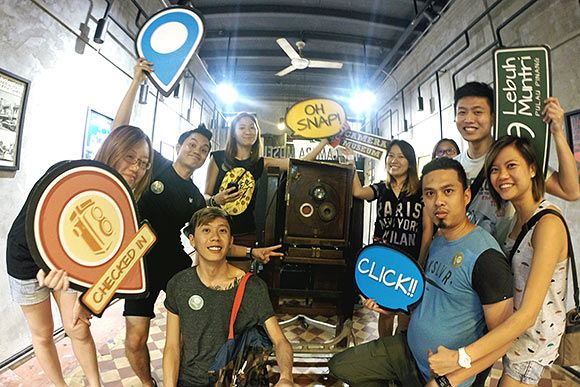 We stayed till closing.
Jo suggested this kinky check in :O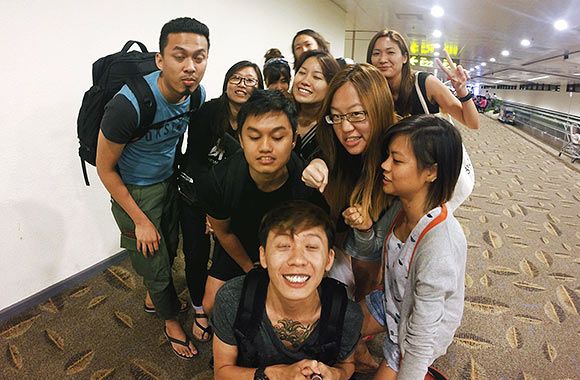 Bye Penang~
We had fun. However, maneuvering in a group is really unproductive. I'll be back again to accomplish more stuffs (like eat my freaking Penang laksa)!