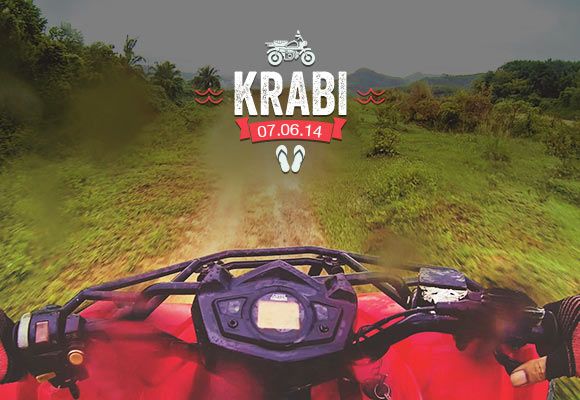 The second day was the most anticipated! 'Cos we're all gonna try white water rafting and ATV for the first time 😀
But first, we need to return our bikes before the day started.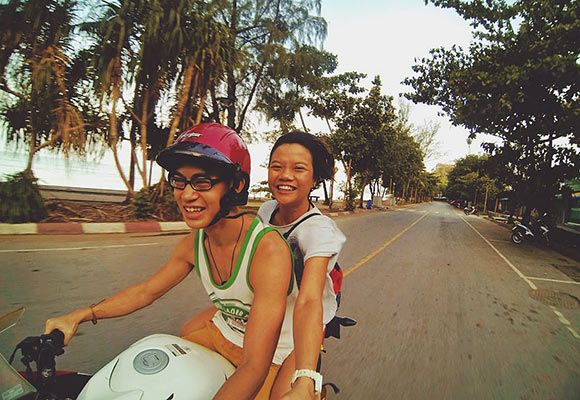 Bro took me for a last ride along Aonang beach at a crazy speed.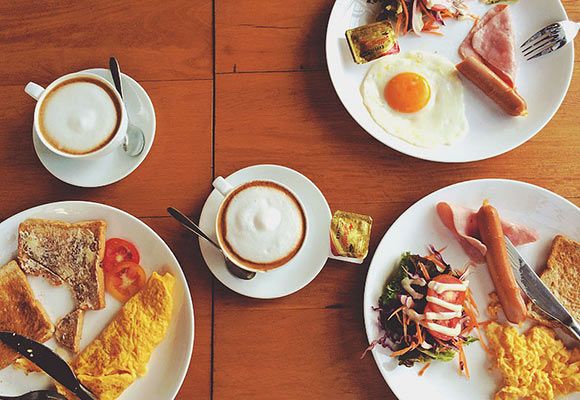 Returned to our hotel for a sumptuous homemade breakfast they provided.
Then we got picked up by the tour which I booked through Krabi Trek prior to the trip. They seemed the most reasonably priced and okay looking one I found – 2900 baht per pax for 5km white water rafting + 2 hours ATV.
It was a long drive to Phang Na, where all these activities were held. People from Phuket also came over to play there.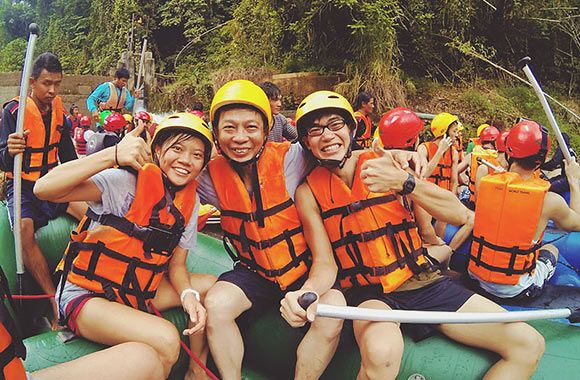 After a lot a lot of waiting, we were finally suit up and ready to go!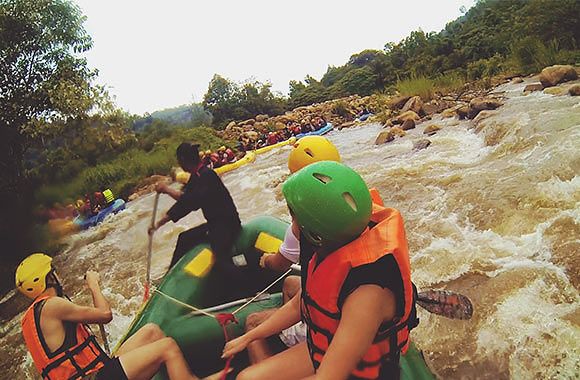 Once they released the dam, it was "chiong ahhhhhhh!" There were a lot a lot of rafts, like at least 70 of them together.
There were also a lot a lot of stops in between, to wait for the current and prevent clashing etc. One of the jokers threw a frog around different rafts and made all the girls scream like mad. Damn hilarious.
However, white water rafting wasn't as thrilling as I imagined. We didn't have much control of the raft as most of the times it was up to the paddle boys. Basically it just felt like a giant flume ride out in the nature.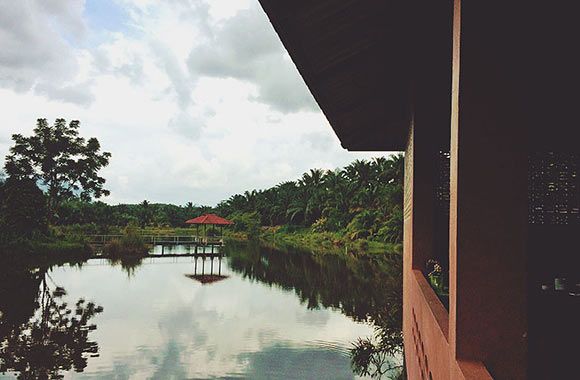 Took a break back at the locker area.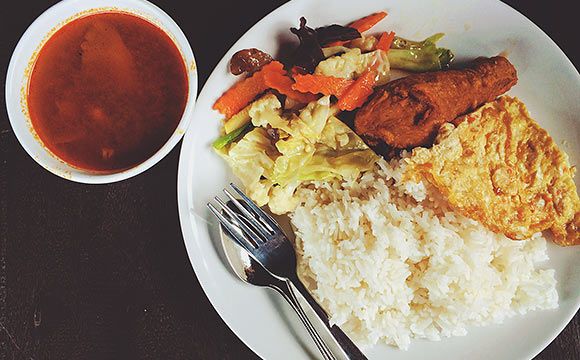 A simple lunch was provided.
It started to pour halfway through lunch, but we didn't care and were secretly happy 'cos it meant more fun.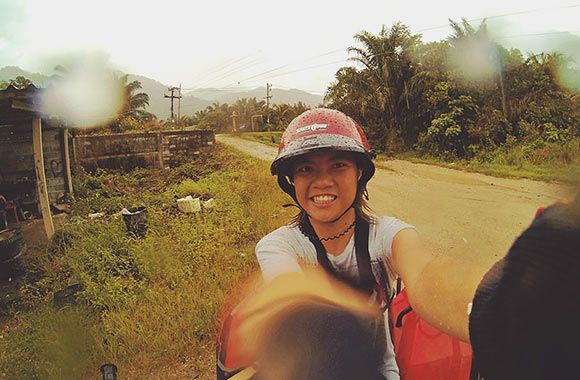 AAYYY-TEEE-VEEEEEE! (As in All Terrain Vehicle).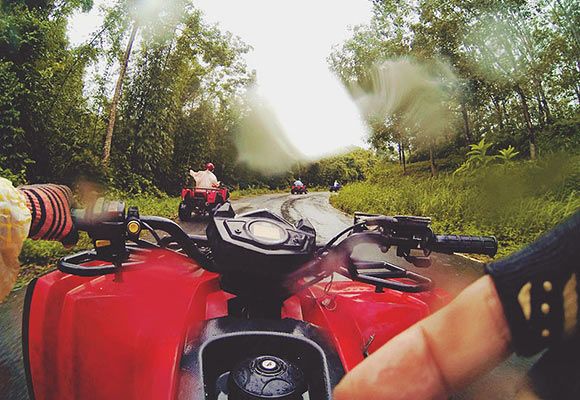 It was literally 'all terrain'! Went through mud, stones, river, slopes, road and everything. OMG I LOVE IT!
Because dad, bro and I were the only three who took up the two-hour package (the rest got one-hour), and the guide saw that we were quite "eh sai" so he was very daring and took us to the more adventurous routes.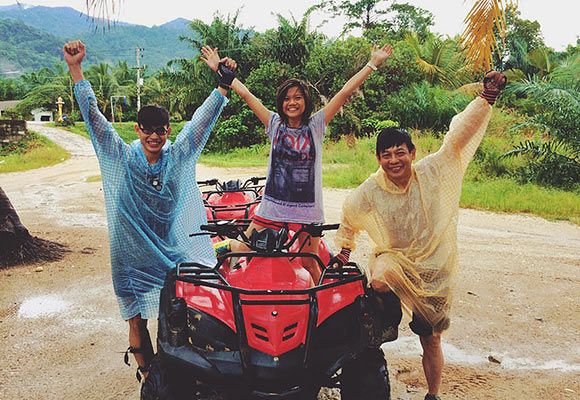 Thumbs up for us first timers! I'd easily rate ATV ten times the fun of white water rafting and I could do it for six hours straight lol.
All fun had to come to an end. Got back to hotel to reunite with mum and she told us that she haven't left the room for the whole day other than having breakfast at the lobby. Whurt?!
Went out and rented even more awesome bikes and we went to have dinner by the beach.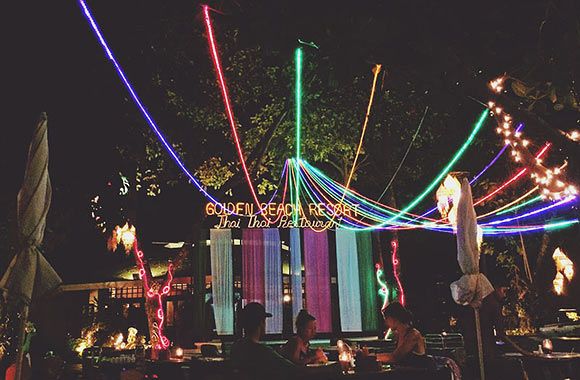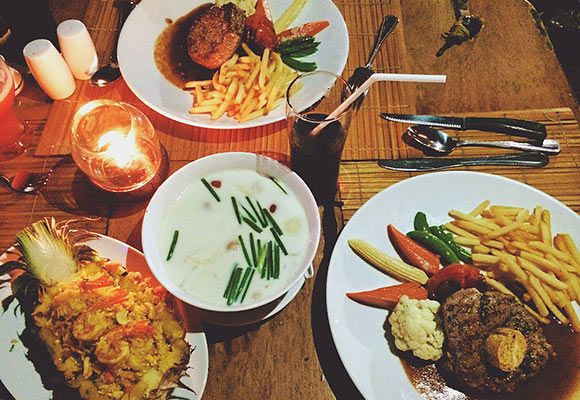 With candles as lighting and sea waves as our background music, the meal was a really chill one.
After which, we took our parents to try shisha wahahaha.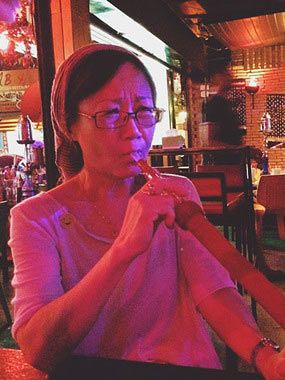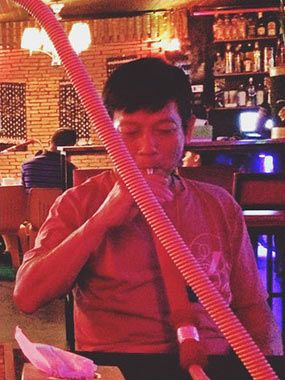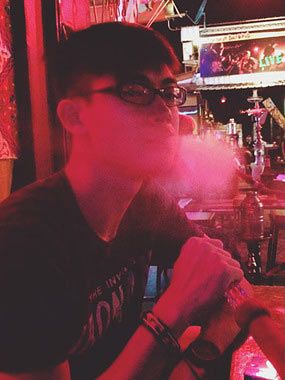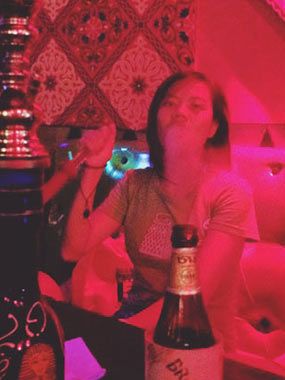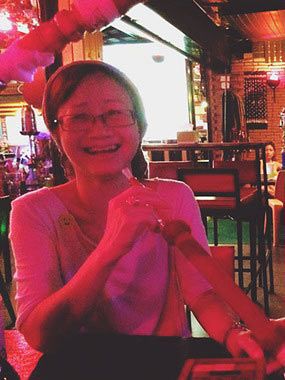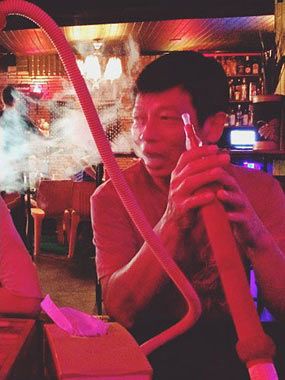 We looked like a really screwed up family actually – smoking flavoured vapour along with clubbing music. But yeah, my parents are hip like that 😉