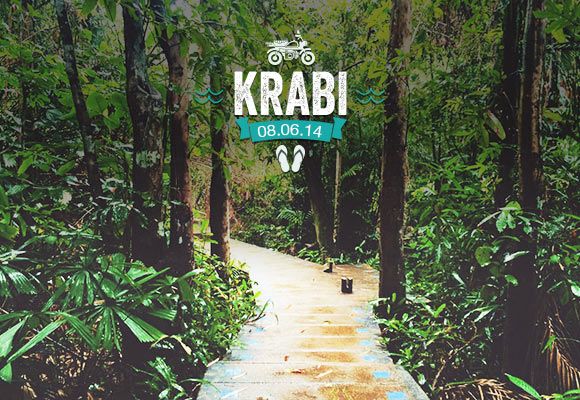 Usually last days are meant to be more chill but we almost couldn't make it back in time hahaha.
After breakfast at their dining area, the friendly owners at Mini House Aonang provided us with a 五菱秘籍..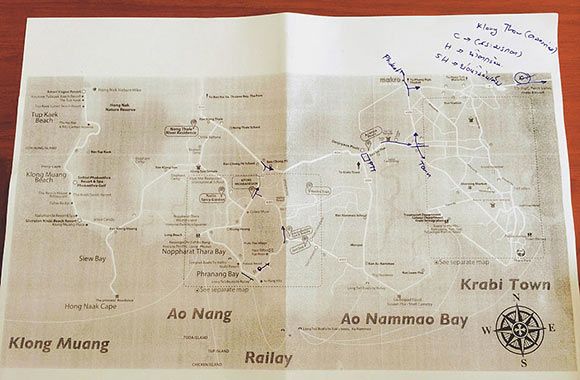 THE MAP.
The district we wanted to visit was Khlong Thom คลองท่อม which is 75km away, so people usually pay about 2000 baht per pax for a private tour to get them there. But we probably were the 1% out of the entire tourist population who were siao enough and decided to venture there on rented bikes (not even a proper car).
Cost of my street bike (Honda MSX125) rental: 500 baht.
Cost of bro's scrambler (Honda CRF250) rental: 600 baht.
Cost of dad's scooter (Honda Zoomer-X) rental: 400 baht.
Cost of petrol for all bikes: 500 baht.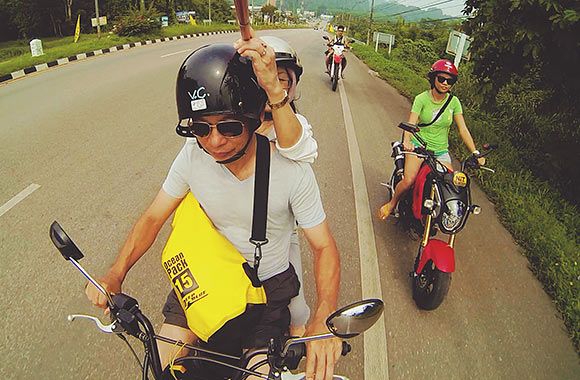 Cost of adventure, fun, freedom and happiness: PRICELESS.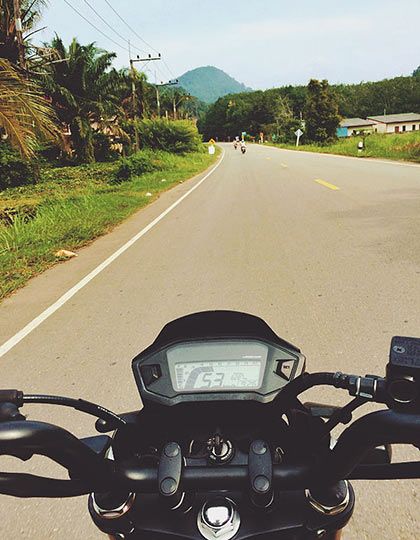 The roads were very clear and safe to ride on, with no traffic lights other than major junctions which happened less than five times throughout our entire 75km journey.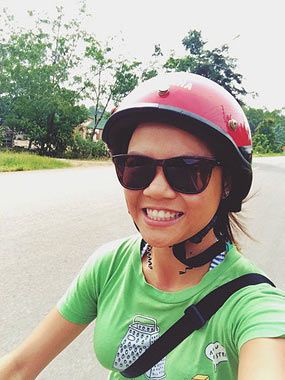 Woohooo!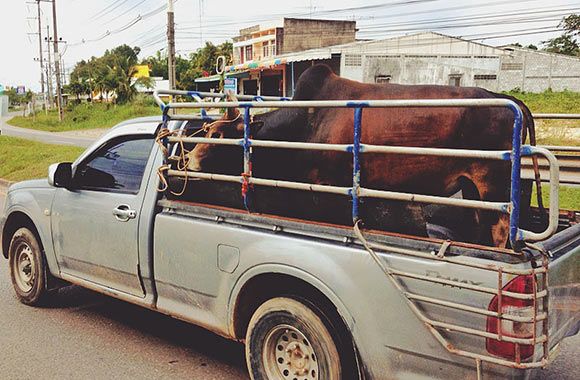 Random cow spotted.
Then at about 80% through our journey, suddenly there was a whole stretch of dark clouds looming ahead. We knew we had to stop when a strong gust of wind swept us and water from above poured.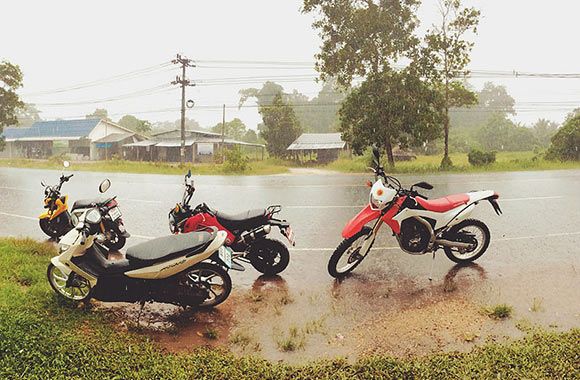 Heng there was a shelter just where we stopped so we camped till the rain got smaller.
Then we braved the remaining rain and continued our journey. It wasn't easy and the roads were slippery and had potholes towards the end.
At last! THE sign of relief. We made it to 'Namtok Ron น้ำตกร้อนคลองท่อม' (Hot Spring Waterfall) 😀 Entrance fee was 90 baht per pax.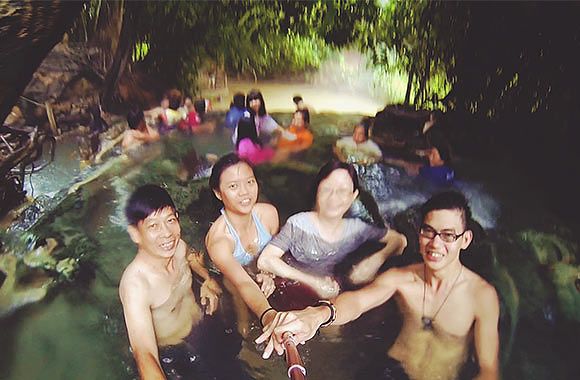 It was blardeeeee shioks – to submerge in running hot spring water especially in our cold and wet states.
This is life.
Shioks finish already we rode off to our next destination 4km away.
'Sra Morakot สระมรกต' (Emerald Pool).
We were kinda turned off though – the admission fee for us tourists were double of the locals, 200 baht per pax; and from the entrance we still had to walk about 1km in the jungle to reach the legendary pool.

It's basically like a very big natural swimming pool with lots of minerals which resulted in its green colour and are believed to be good for your skin and hair. No wonder all the locals were FLOODING there.
However IMO, I felt that the (deep and cold) emerald pool is overrated. I'd prefer the hot spring waterfall anytime, and we were also told there were some salt mineral hot spring in the vicinity but we didn't had time to explore further.
Grabbed a quick lunch at random noodle stall we found outside the pool and it was good!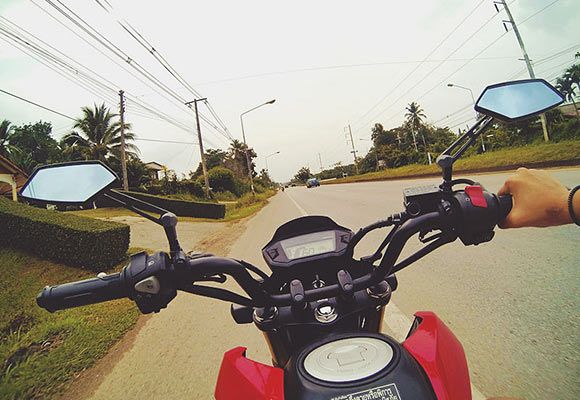 Another long ride back.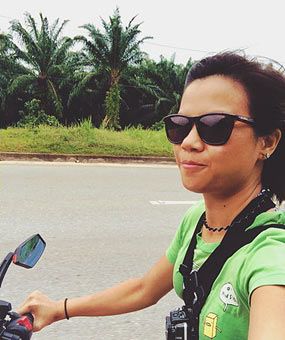 This time all of us wore no helmets! #YOLO
We got lost a few times and I accidentally closed my Google Maps halfway, but we still managed to pull through with some instincts and help from the locals. It was quite late by the time we got back to our hotel. The owners were extremely nice and reserved a room for us just to bathe.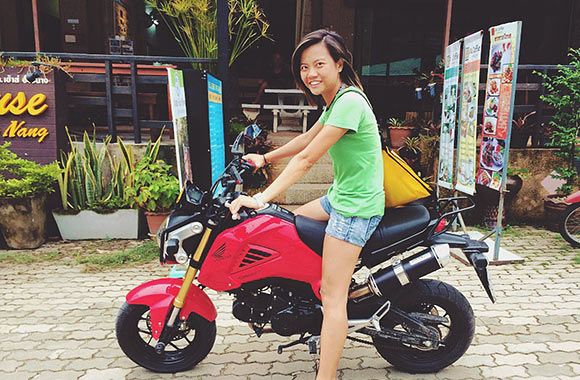 Couldn't bear to return my ride. So mini and sexay; effing manual and powerful; yet easy on the petrol <3
Everything fell nicely in place and thankfully we got to the airport in time.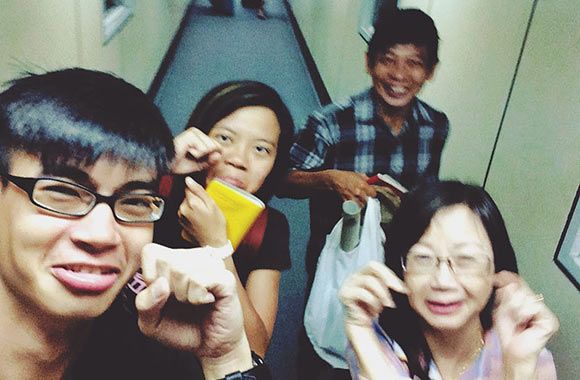 With sad faces (except dad), our holiday had ended 🙁 Krabi, you'll be missed, again.