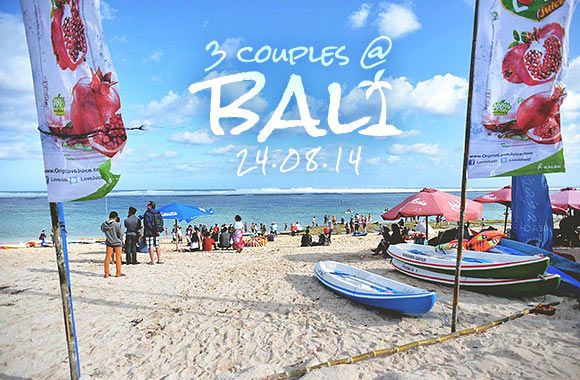 This Barley getaway happened all because of a Jetstar sale + super steady poly (IM) friends and partners. All of us have never traveled together before, neither have we been to Bali; but the guys booked their tickets almost immediately when told it was $105 per pax for a return trip.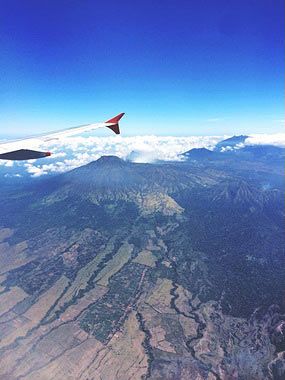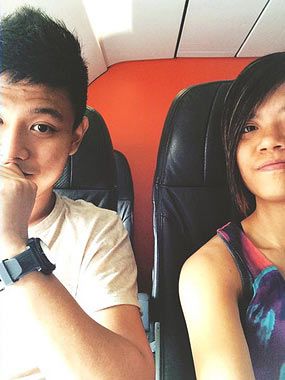 Setting off on a Sunday morning woots!
The minute we landed at the airport, we became very sua ku. When we saw that the arranged transport was some luxury van we all went "Wahhhhhh."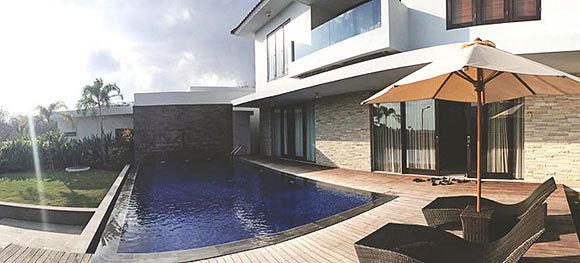 Then when we arrived at our villa, our jaw dropped and emitted even more "Waaaaahhhhhhhhhhh."
For three nights, we'll be calling this Majestic Point Villas home, and we got ourselves this fantastic deal through Groupon. The only downside was it's located at some ulu biang part of Nusa Dua.
I very sua ku never stay villa before, so let me spam some photos okay.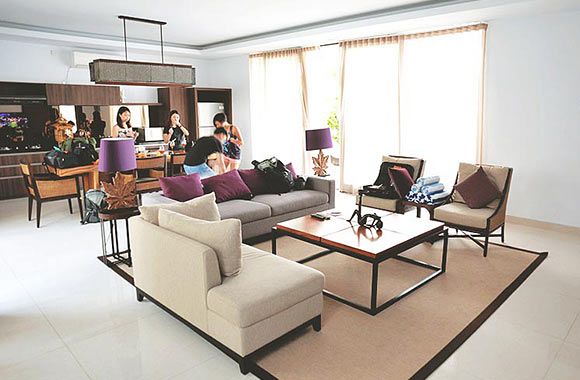 Living.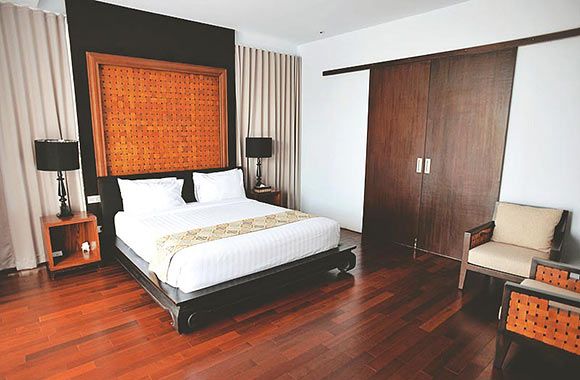 Bedroom.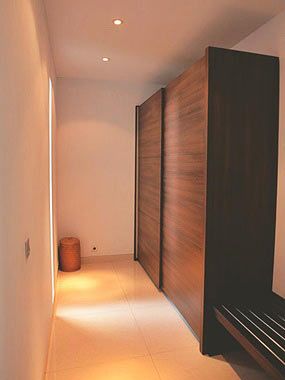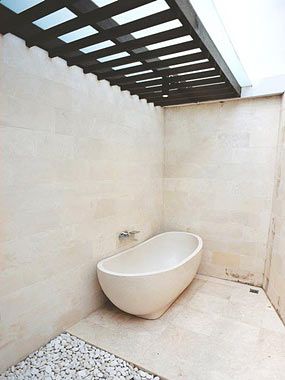 Walk-in wardrobe, bathtub.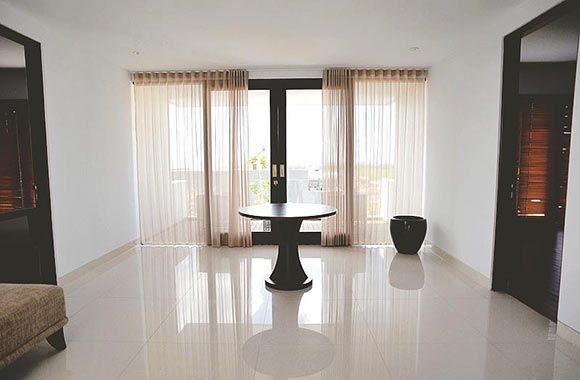 Second level with two more bedrooms.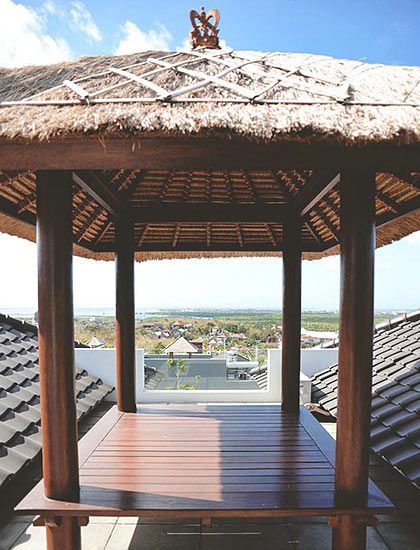 Third and top most level with a hut looking out to the world.
Our initial plan was to rent bikes nearby, but the surroundings caught us off guard. The villa offered to arrange a private guide to drive us around for 8 hours for 600K rupiah. Everyone being extremely hungry and not knowing the market rate, said yes without any second thoughts!
Guide arrived and told him we wanted to go Kuta Square, Tanah Lot, then Potato Head Club. He was like "Noooo. Jam jam. I bring you to other places." So he started introducing new places to us because we were nice people (HAHA) so we agreed after some negotiation.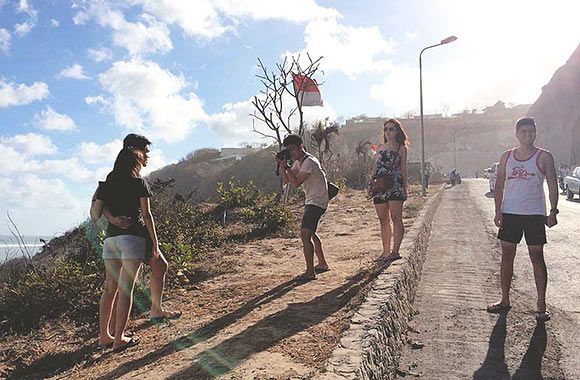 First stop was Pandawa Beach.
Steady pom pi pi people from left to right: Audris, Pat, Loti, me, Jelinda, Marc!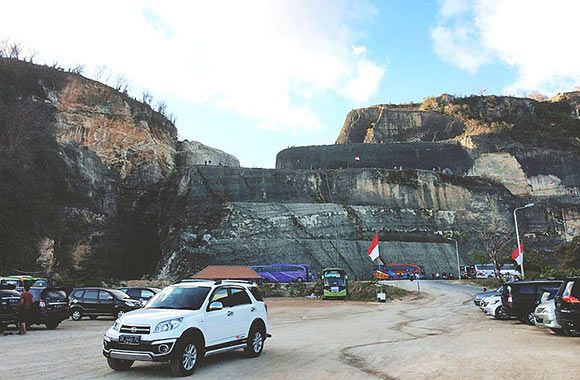 It was surprisingly very chilly and had nice rock walls.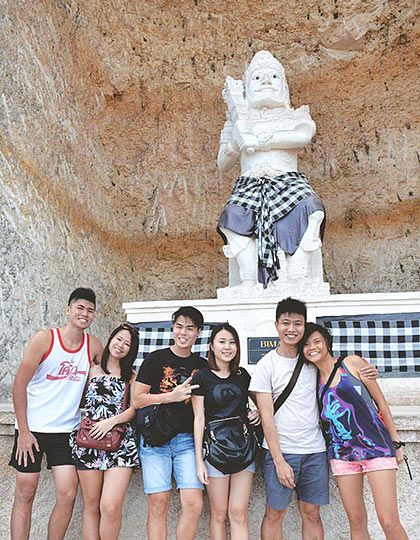 Some God statue that the guide said must take photo with.
It was crowded and filled with locals.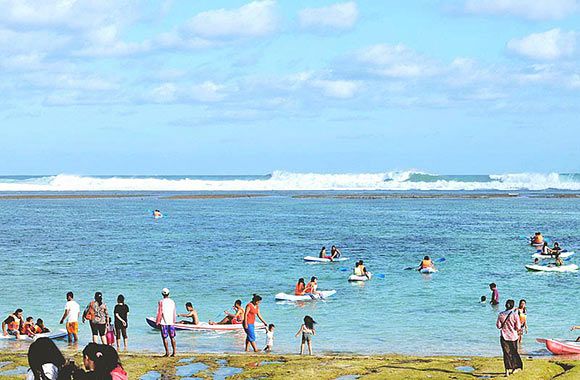 Canoeing and blah.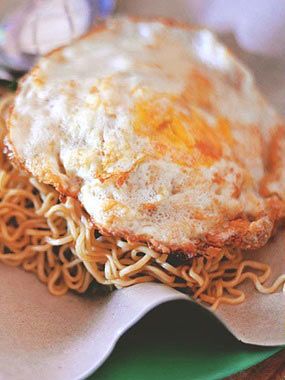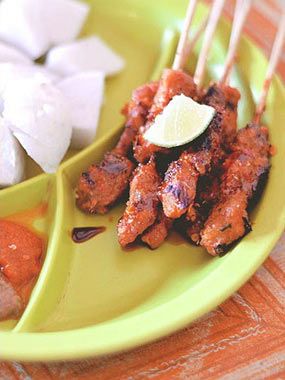 Settled lunch at a random local stall.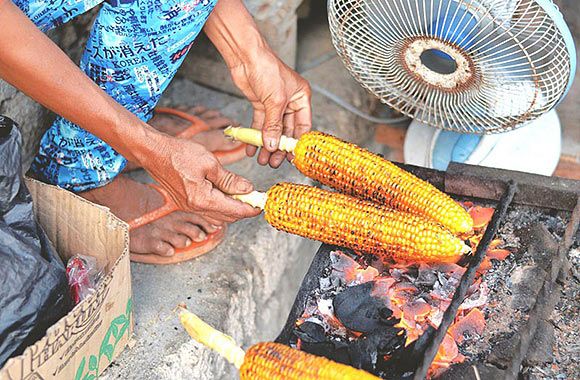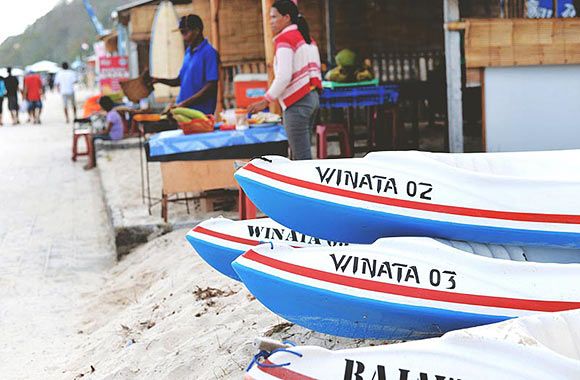 Next stop was Jimbaran Beach 'cos it was a substitute sunset plan for Tanah Lot. The guide told us, "Jimbaran niceeeee. Sunset niceeee. Seahood dinner niceeee."
Little did we know his commission also very niceeeee.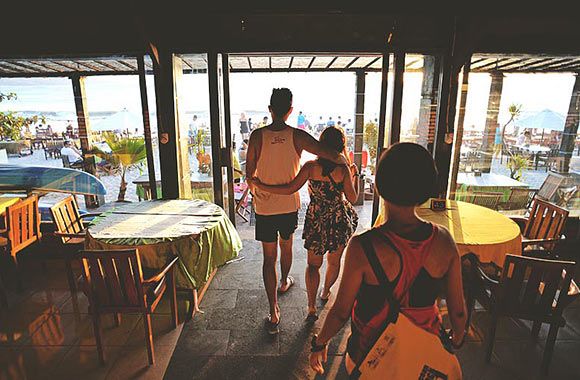 菜头s walking into the seafood restaurant. It was too late by then.
Tables were set and menus were given. Prizes were crazy so we ended up ordering only 12 small prawns (chargeable by weight), some fried rice and beverages to share. We were cursing and swearing so didn't take photos.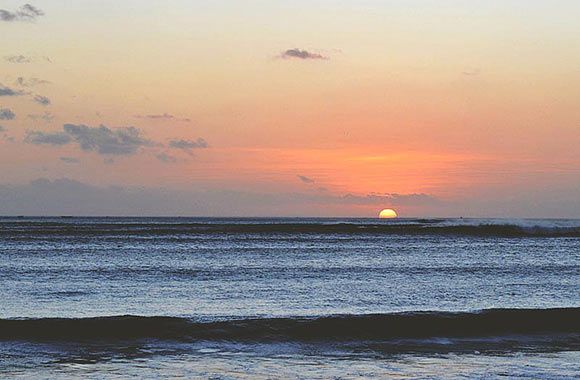 The sunset view was no doubt pretty but I bet it can be prettier if we could pick our own damn restaurant. Oh, the place is called Sri Gangga Cafe and it has extremely bad online reviews.
After the half-fucked dinner, the guide finally dropped us off at Kuta Square – 1 out of the 3 places we wanted to go.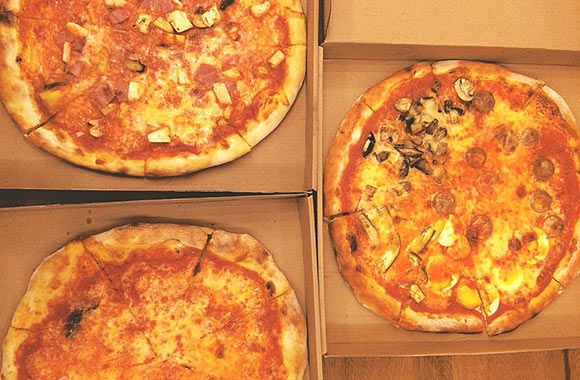 Were still hungry so we packed some pizzas back for some DIY pizza al funghi, if you know what I meant wahahaha.