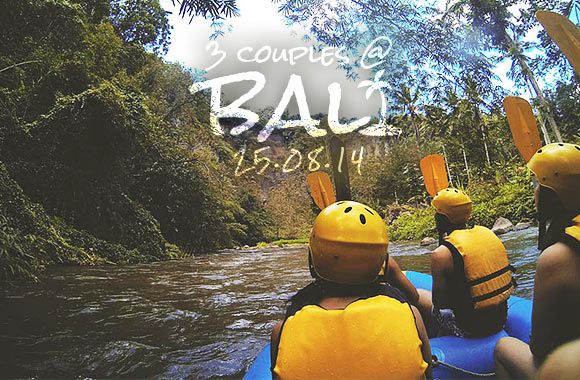 Second day was mainly covered by a rafting and sightseeing tour.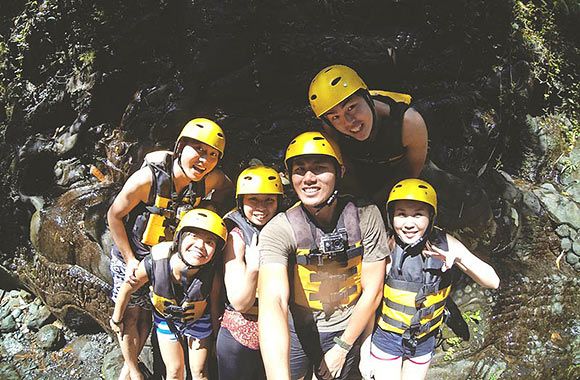 All in for a two-hour raft along Ayung River.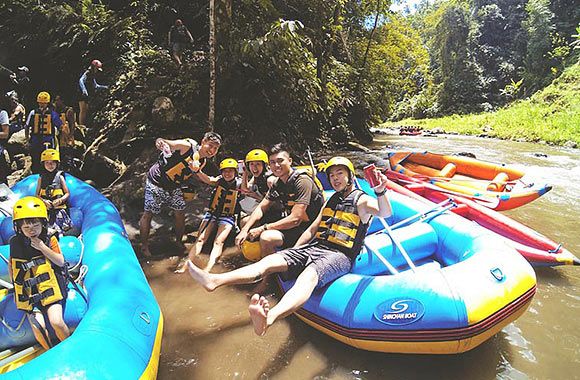 Pit stop to buy overpriced drinks.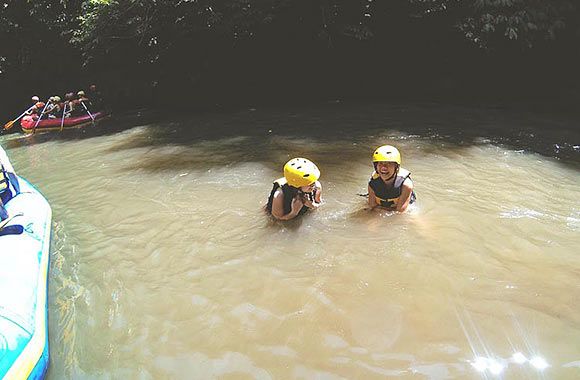 Audris and I wanted to pee the moment we got on to the raft, and we couldn't hold it till two hours later so we went to release downstream. But we were exposed 'cos it was pretty obvious I guess lol.
Took turns to jump off some rocks and it was fun shit.
Rafting in Bali was slower and way tiring than Krabi's, but I enjoyed it more – the pace and the control felt good.
After lunch, we were off for sightseeing.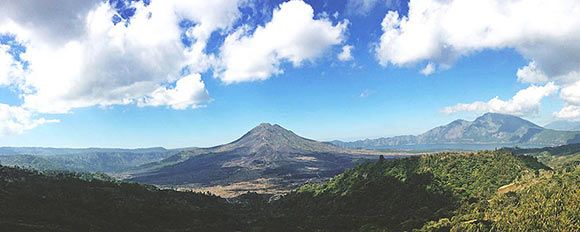 Kintamani volcano.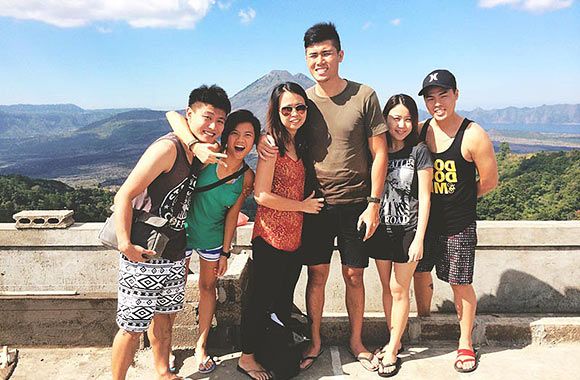 It was very touch-and-go.
Then the guide took us to drink free coffee.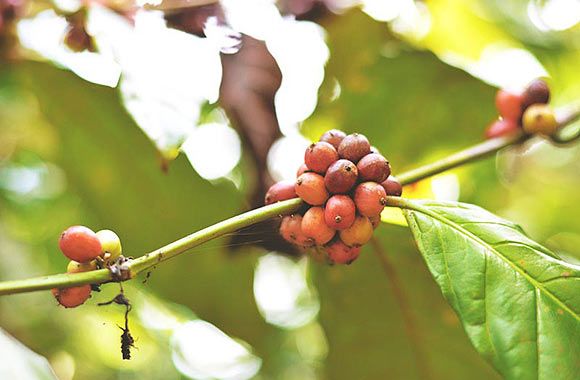 We were brought to a plantation full of plants bearing coffee beans, cocoa, ginger, chilli, etc etc.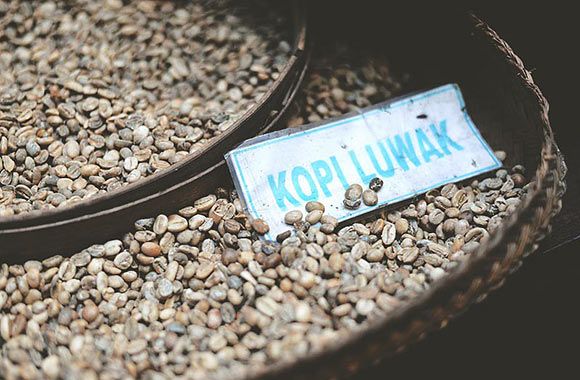 The highest grade and most expensive coffee deemed by them is the Kopi Luwak, which is produced from the coffee beans that civet cats shit out ('cos they're are picky creatures and only choose the best beans to consume).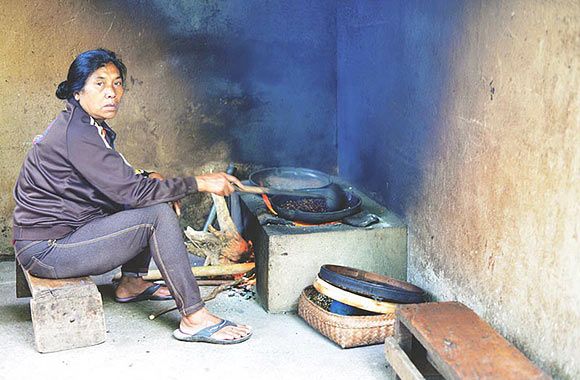 Roasting.
I guess because everything is homegrown and homemade, all ten drinks we tasted were super nice – favourites being Ginger tea and Ginseng coffee.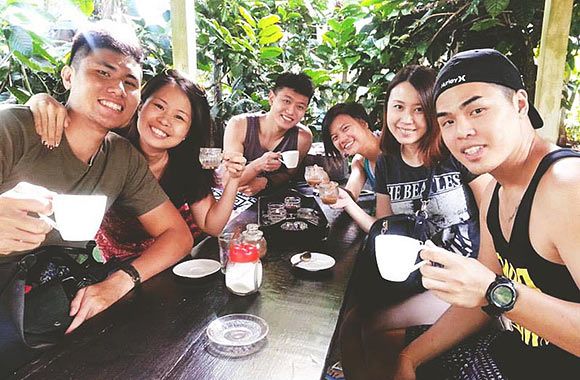 We bought the Kopi Luwak to try also but I'm not a fan.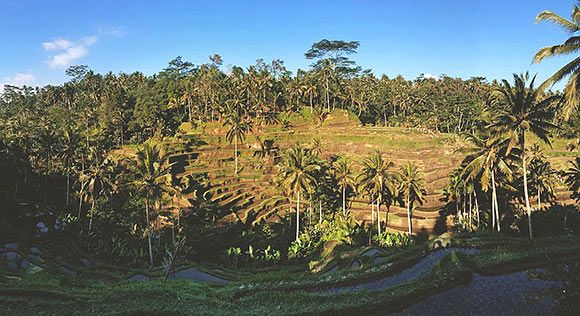 Went to the Tegalalang Rice Terrace but we didn't get to go down.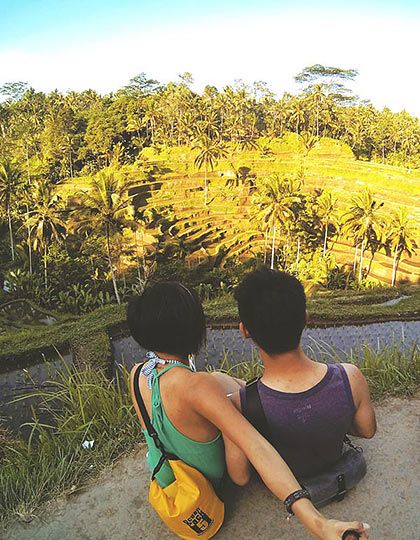 Only can look from the top, chey.
Last stop was supposed to be Celuk Village to look at jewellery crafting but we weren't interested and requested to skip. The guide was agreeable and not pushy at all. We then asked for his rates and he quoted 400K rupiah for 10 hours. Whatttt! The fcuker got lucky the previous day and we didn't even fully utilised the 8 hours >:(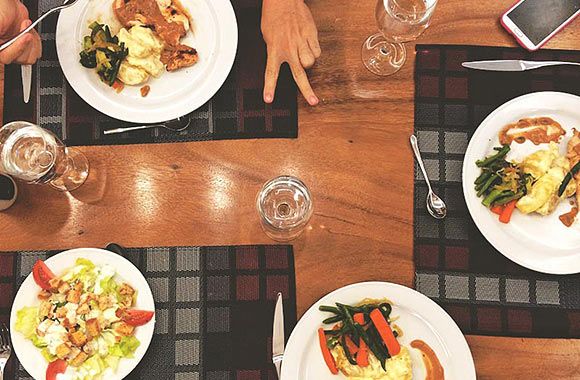 Villa provided dinner for one night and we arranged it on our tour day as we reckoned we'll too tired to go out after that.
Apparently not.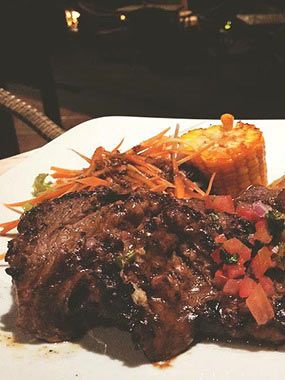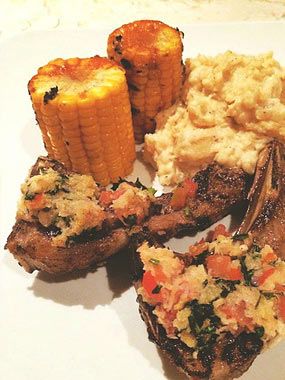 The guys wanted to eat at the steakhouse at Kuta that we passed by last night (after the unfulfilling Jimbaran dinner) so we cabbed down just for it. Unfortunately, it was quite a disappointment.