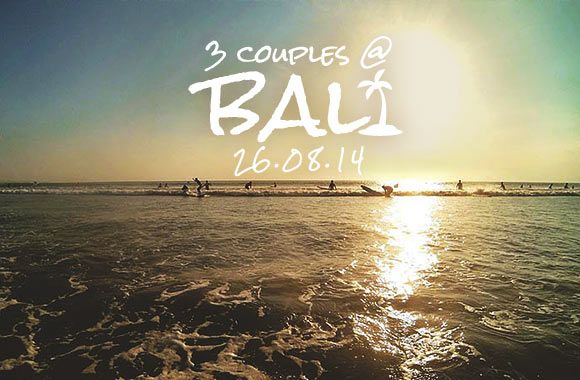 It's a hit-the-beach (and the road) day!
Got some groupon deal (again) for Travellink water sports, oh yeah!
There were a lot of waiting but finally we were all suited up for the parasail!
Kena photobombed by the ang moh lol.
Woohoo! The last time I parasailed was more a decade ago and accompanied by an adult. Now I can finally do it alone 😀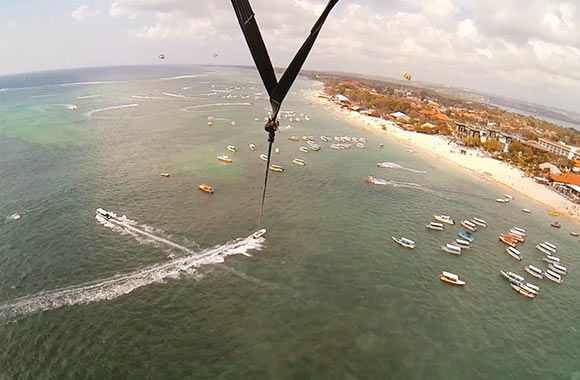 The view from above.
However, the disappointing part was it only lasted for one and a half minute. It didn't used to be so chop chop.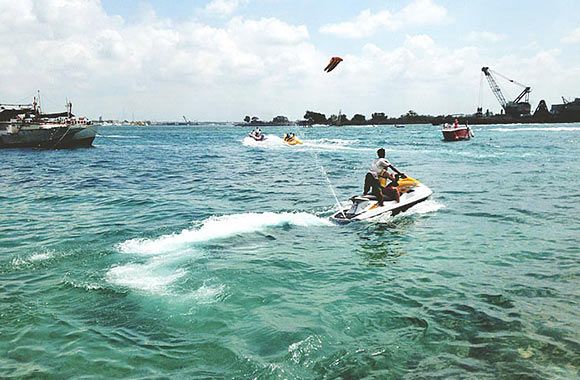 Headed to another beach for our jet ski.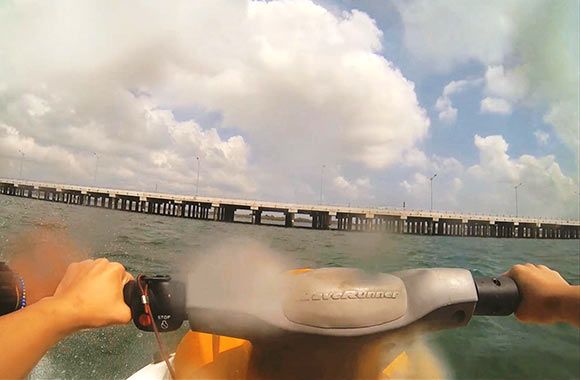 This was fun shit. Though I had someone behind me, he let me chiong far out all the way and go under the highway.
When we arrived back at our villa, it was past noon.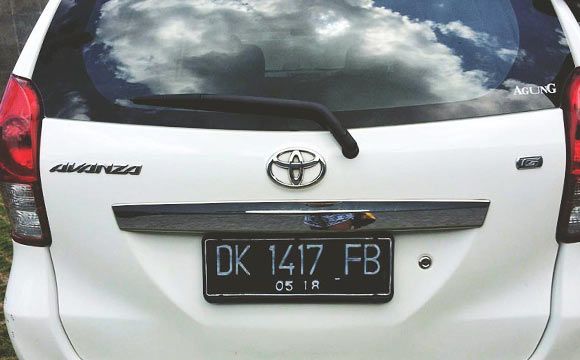 Our destiny started to change when we got hold of this Toyota Avanza. Kudos to Loti who found Auto Bali, a car rental company with cheap prices and efficient delivery – only 220K rupiah for 24 hours. Whurttttt. Totally should have done this since day one!
Rested a while then we were off to Kuta Beach. Took us a while to locate the freelance surf instructor who Lynn intro-ed – Adi Vierson. While proper lessons from surf schools cost US$60 for 1.5 hours, Adi only charged us US$20 and there's no restriction in time. Of course choose him la! Fuck safety man haha.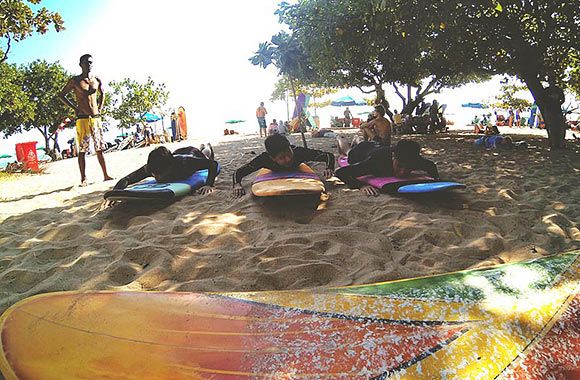 Getting the basics right.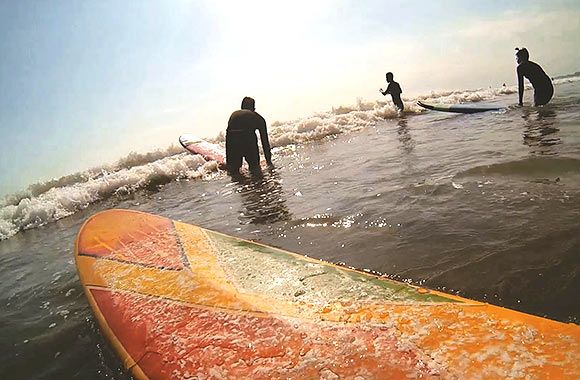 WO MEN LAI LE!
It's damn triumphic when you finally get to stand. Super fun, but super tiring and injury prone.
Our 师父s.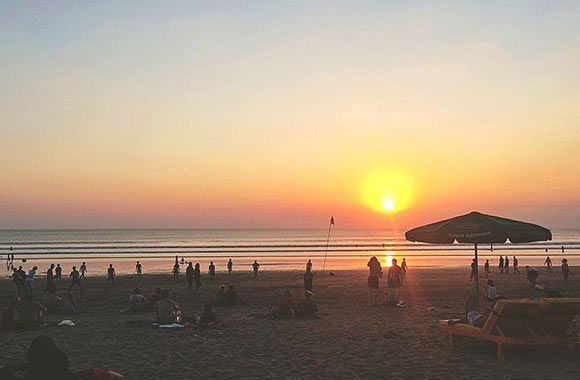 Played till sundown at Kuta Beach, 'cos we figured we wouldn't have time to make it to Tanah Lot anyways.
Dinner at Naughty Nuri's Warung. The whole place is pig-themed and it was funny.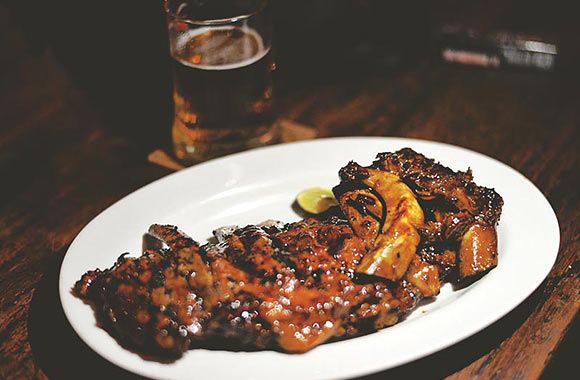 Bloody good pork ribs. I hate pork ribs 'cos they're often too sick but theirs were so different.
A stone's throw away is the highly-raved Potato Head Club. Worth the rave.
With a second stomach, we ordered burger, drinks, and dessert. The panna cotta was unforgettable. Next time I go I'm not sharing.
We got ourselves the seaside "bed" to nua the whole night away. I love Bali~