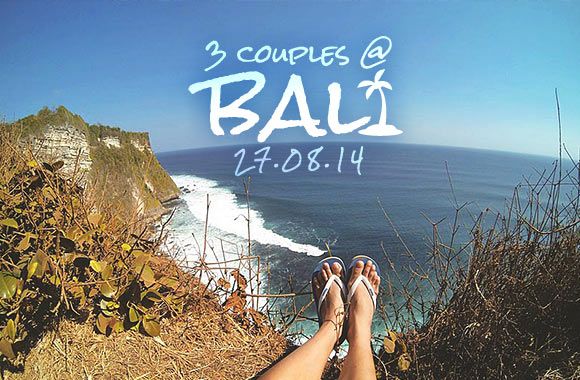 It had been three days of activities so the plan for our last day was to sleep late.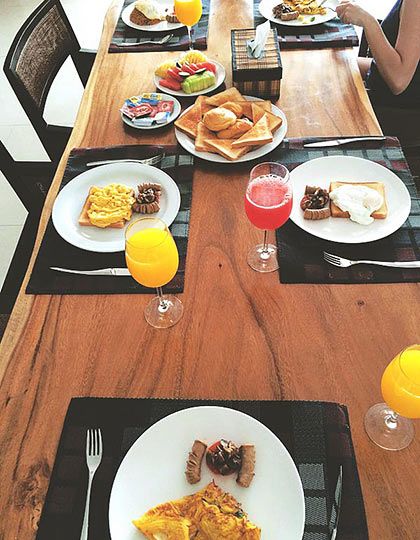 Slow lazy morning breakfast.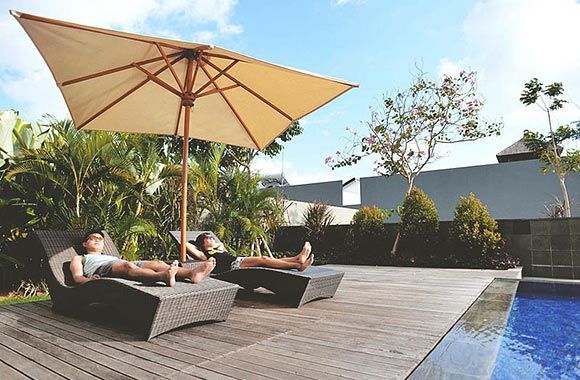 Final moments to savour our villa before checking out.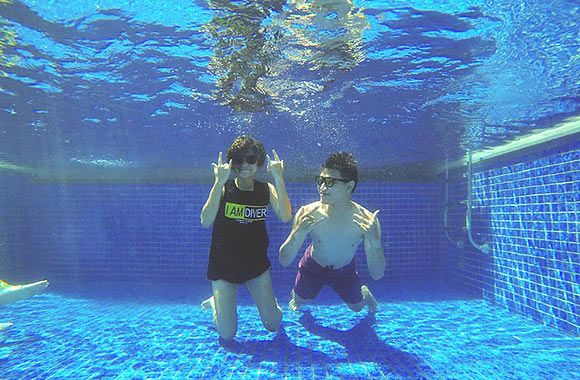 Took underwater couple shots.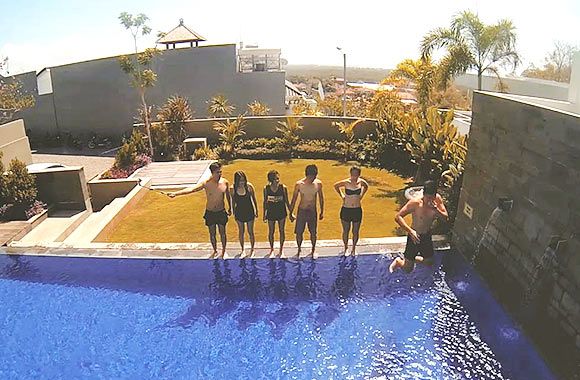 Did group jumps.
After some time, playing at the pool on first floor didn't seem enough, so we went up to the second level. Marc was our guinea pig and thereafter, three of us were jumping off from outside the bedroom LOL.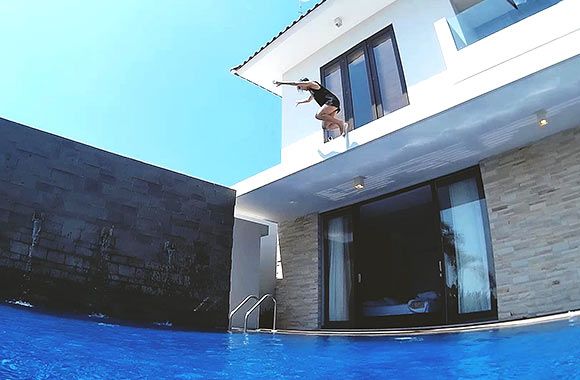 Wooo!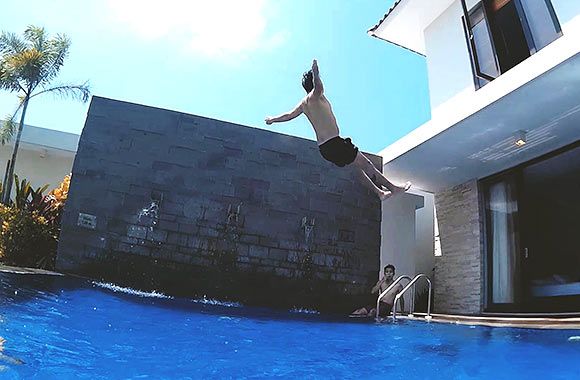 Painful back land.
Loti's one was the most epic. He jumped down with shades and an umbrella LOL!
After checking out, we could only afford time to go one place for sightseeing. We chose Uluwatu Temple to play safe as Tanah Lot was too far away.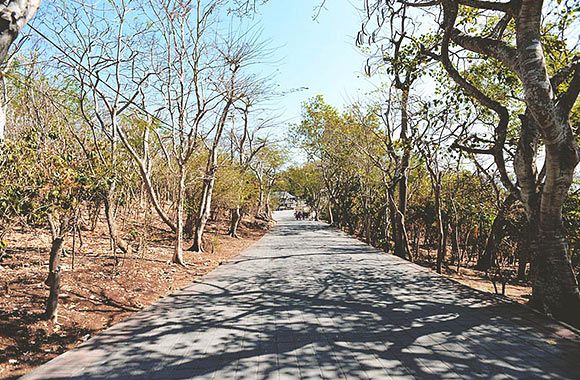 Wasn't a bad choice.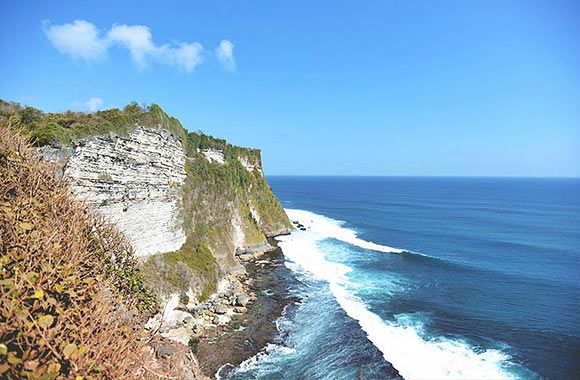 Breathtaking cliffs.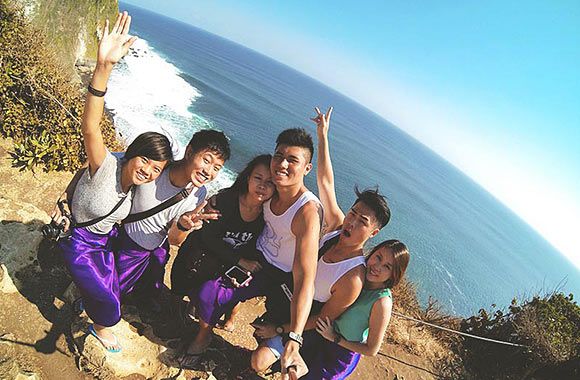 Last group shot! (The purple gay looking "skirts" were because exposed legs were not sacred enough.)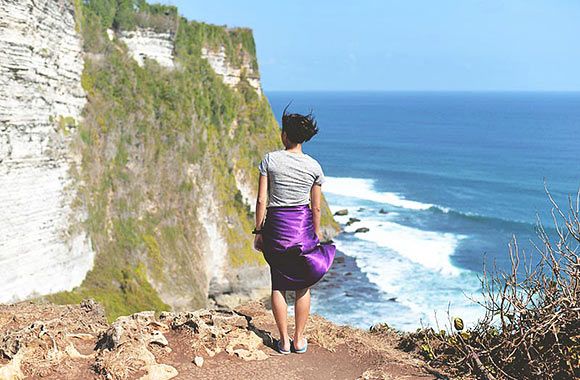 Wu hweeling bo?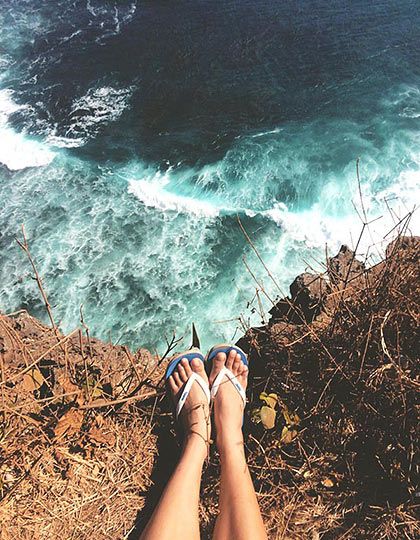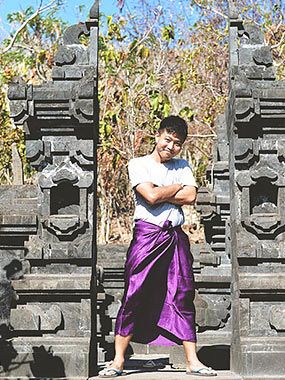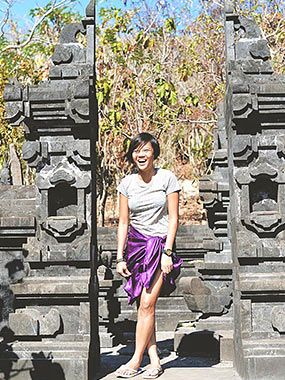 I wasn't trying to lift up my "skirt" here. It was the aftermath of a jump shot.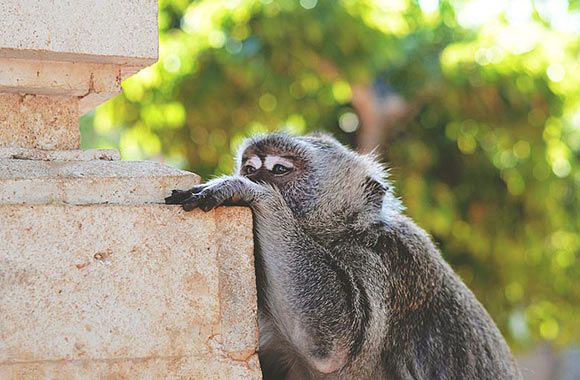 Peek-a-boo.
At the end of our four days, we still didn't made it to Tanah Lot, and I completely blame it on the scam driver on our first day. Haha so no sunsets at Tanah Lot = no breakups, according to one of the legendary Bali curses. YAY. But I don't believe la. I'll definitely be back!