That's how my parents pronounce 'USS' (Universal Studios Singapore). Been talking about bringing them there for more a year, and finally an off in-lieu came in time.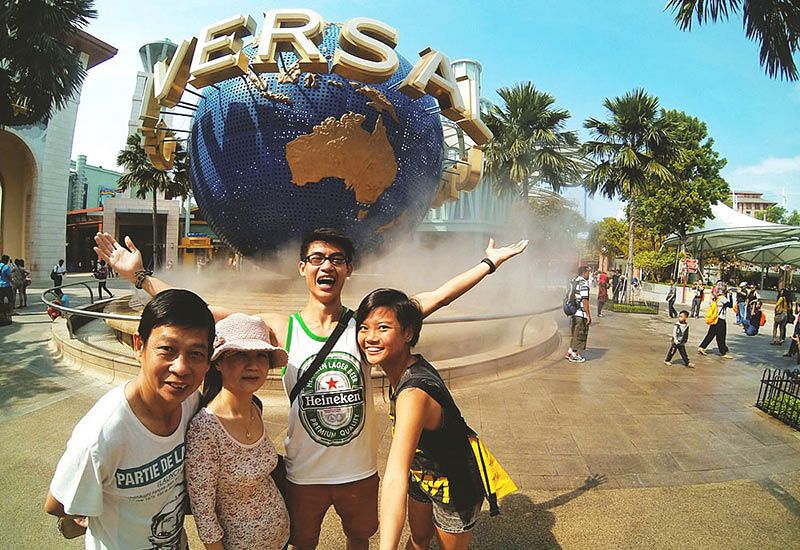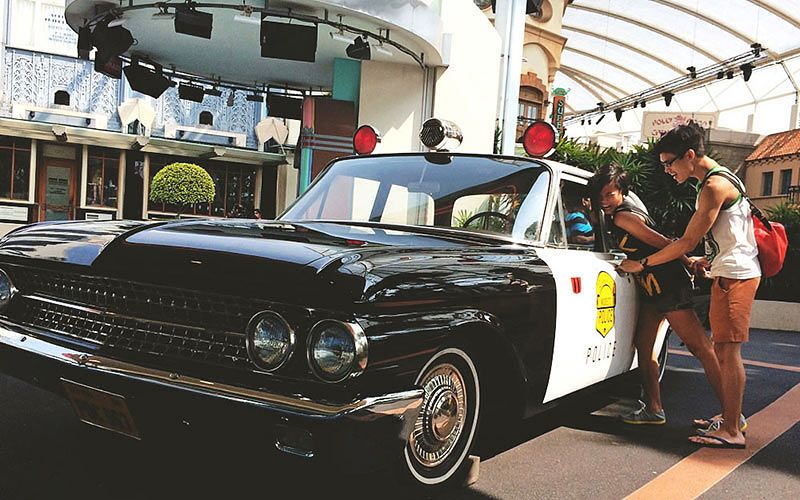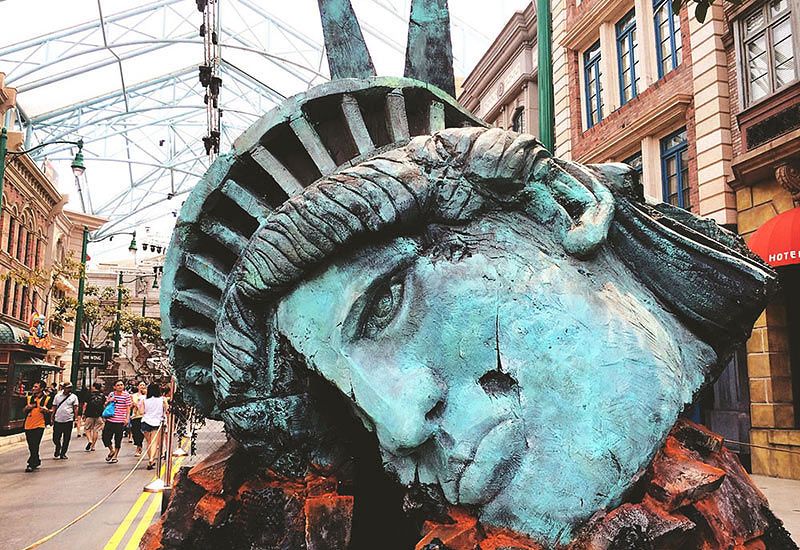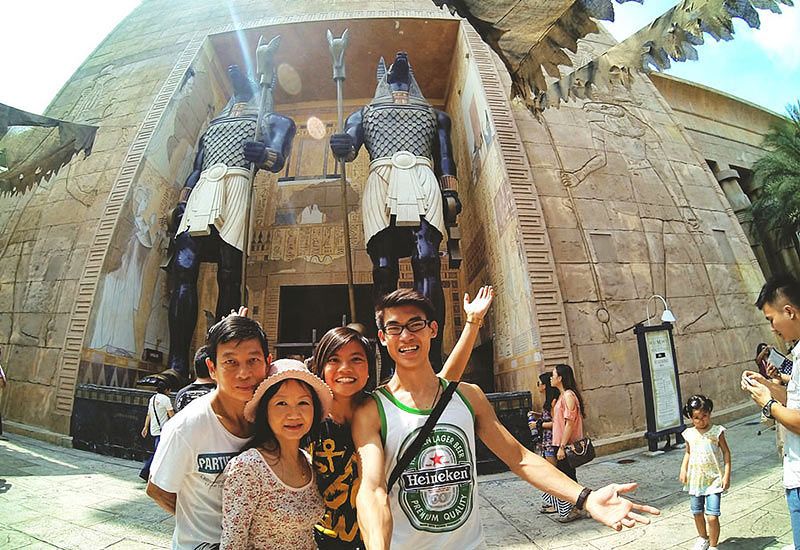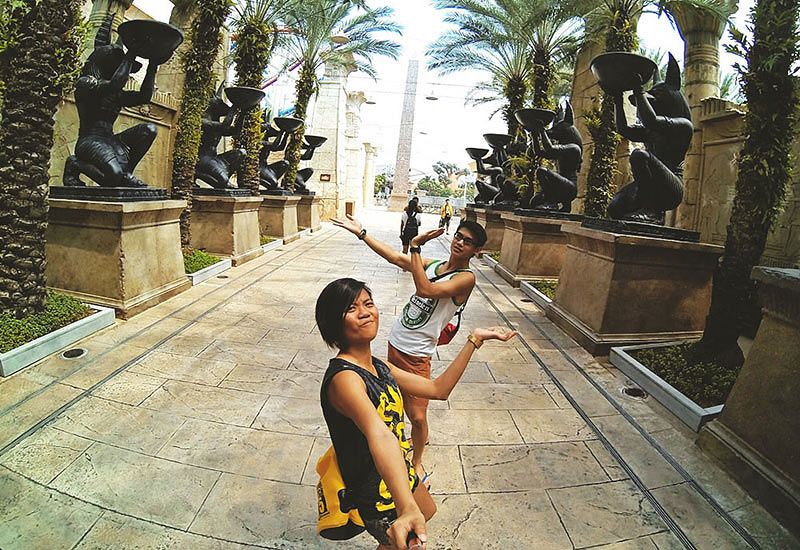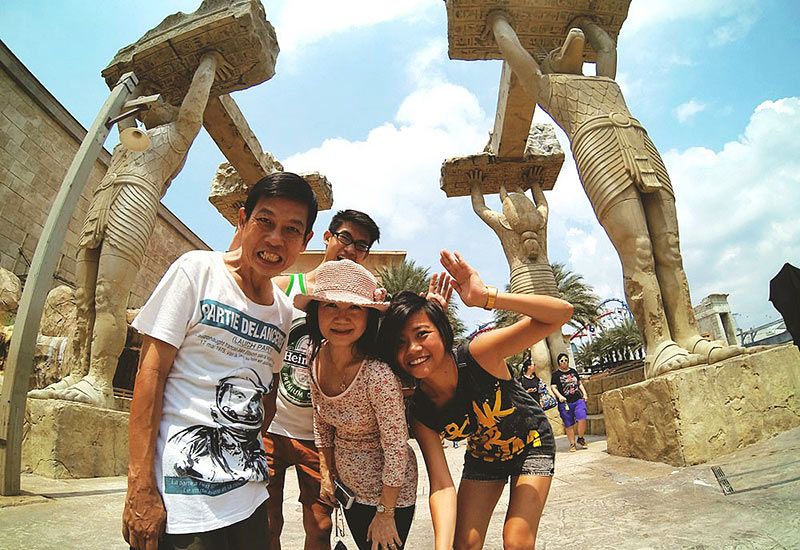 Tricked our parents to get on to the Mummy indoor roller coaster ride and they had a scare of their lives. *Evil laughs.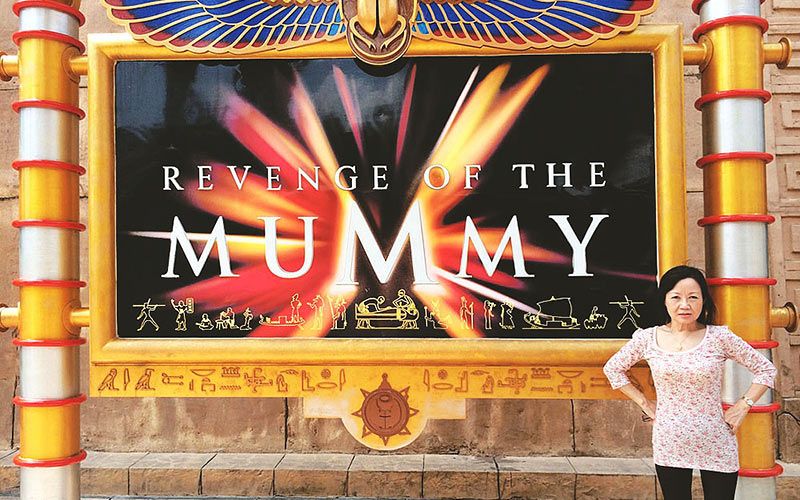 And mummy wanted revenge lol.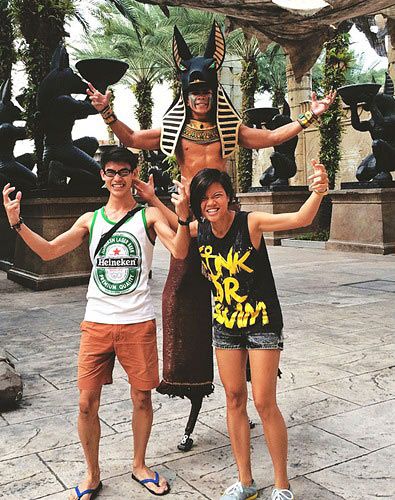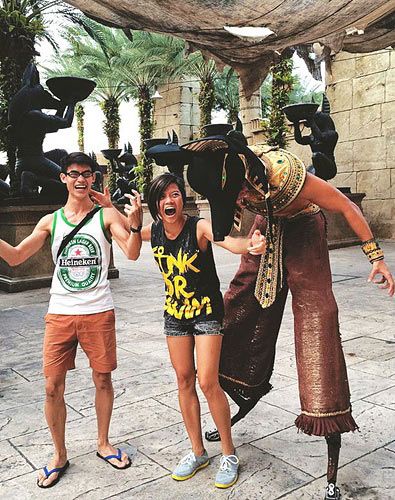 I was genuinely shocked when that guy suddenly swooped down to scare me lol.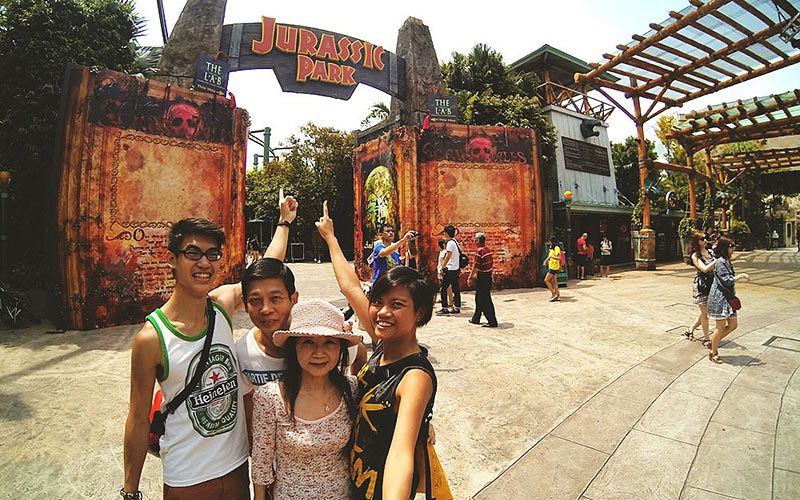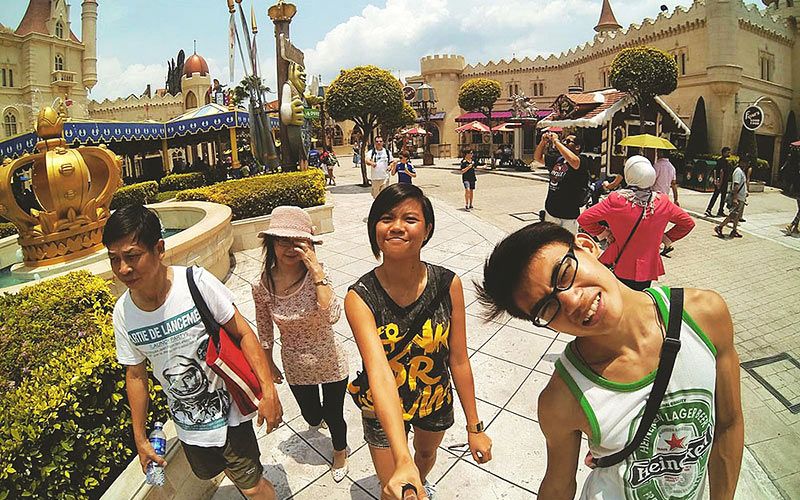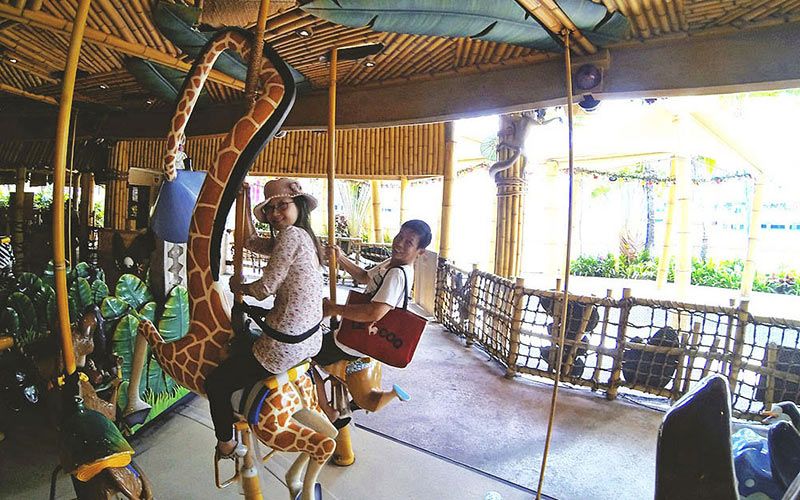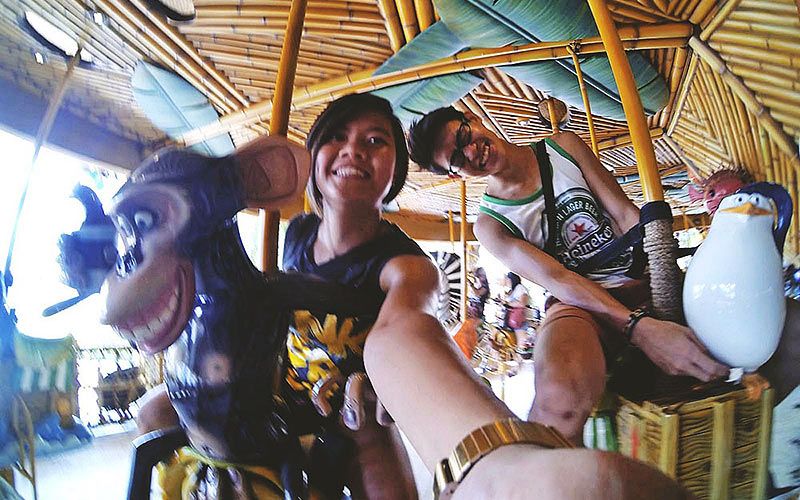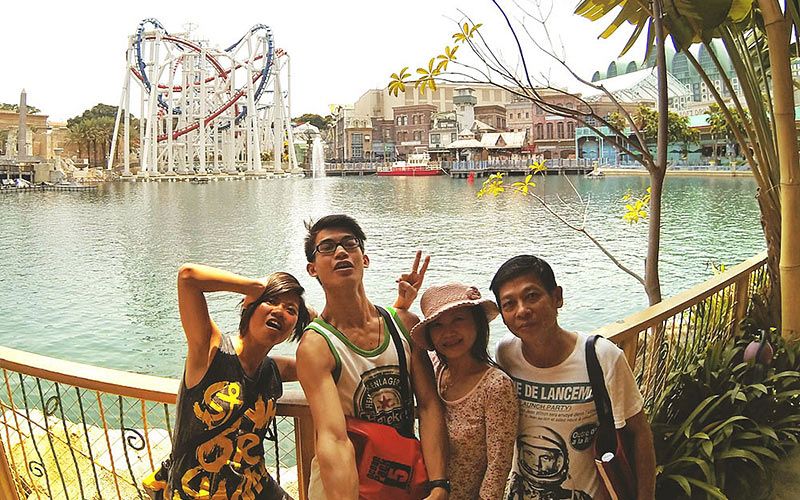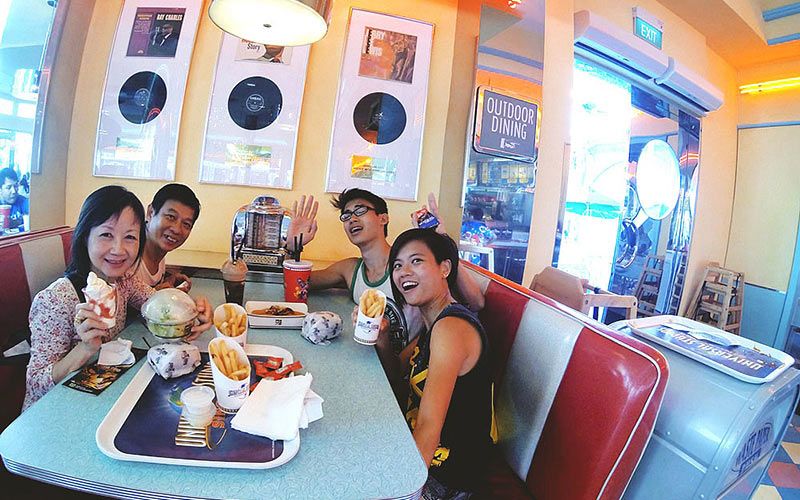 Mel's Drive-In.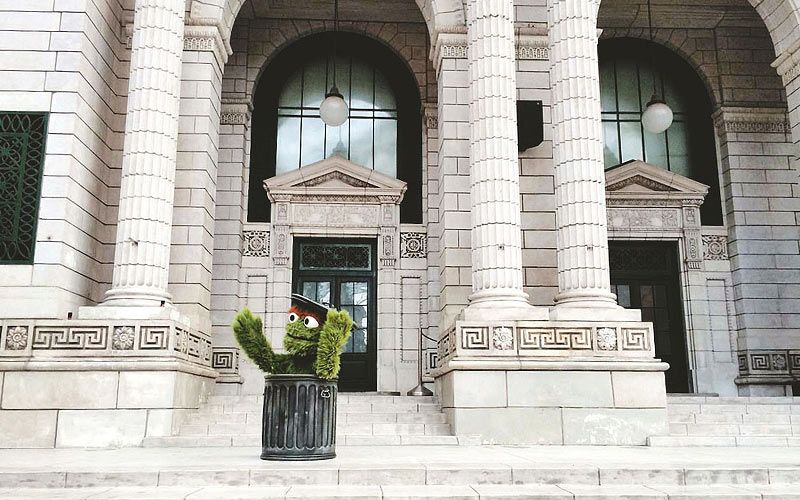 New found love for Oscar.
Hopped to the S.E.A. Aquarium after. Bumped into bro's friend who took us on a mini tour.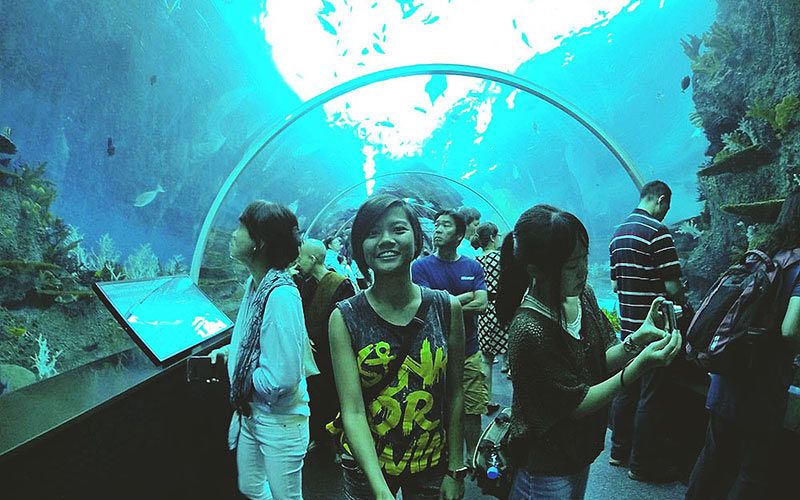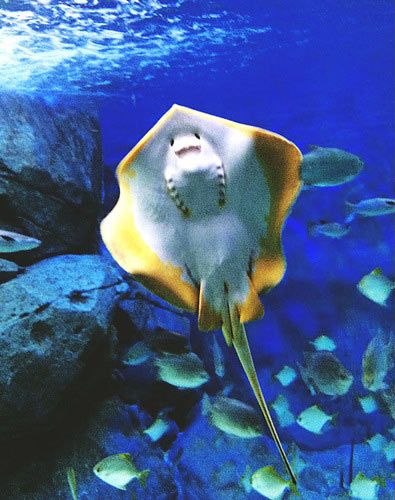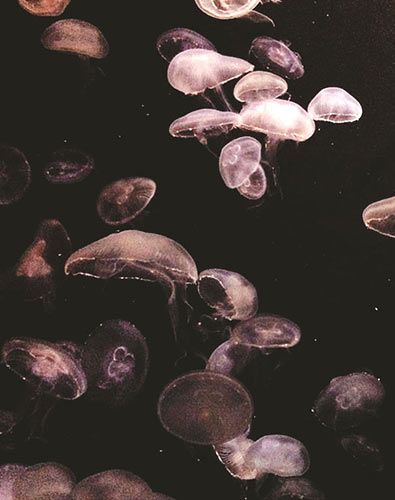 That's not the actual face of a stingray but it looks super cute.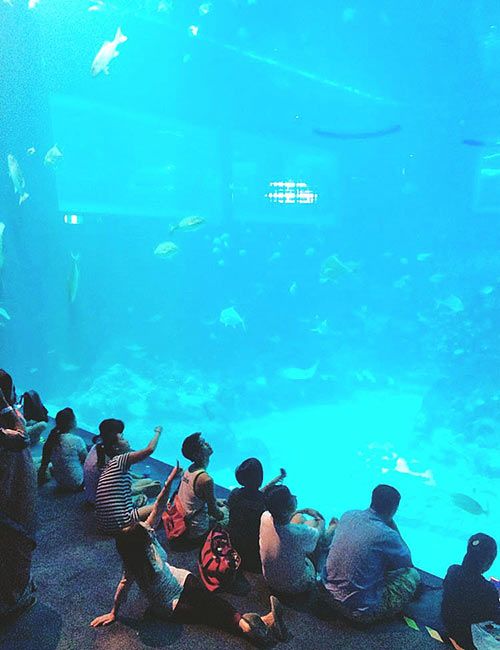 Us looking at the world's largest aquarium (or not). 蓝蓝一片, can't see shit in this photo hah.