Shiok buffet lunch at Marriott using The Entertainer app before Ash flies off for the year. Always good to have a group of gian peng and tam jiak girlfriends to maximise all the promotions!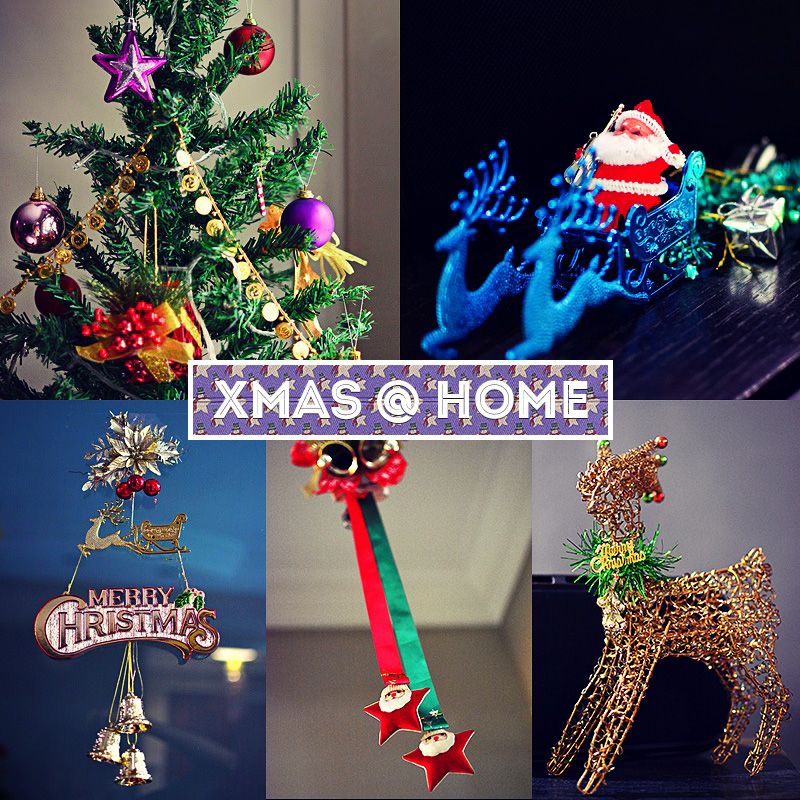 Christmas decors are up early and I know mummy spent a great deal of effort putting them up. (Came home to find her burning midnight oil on consecutive nights but she stays up late everyday anyways lol.) She complained that no one appreciates them but WE DO okay. We doesn't say doesn't mean don't have.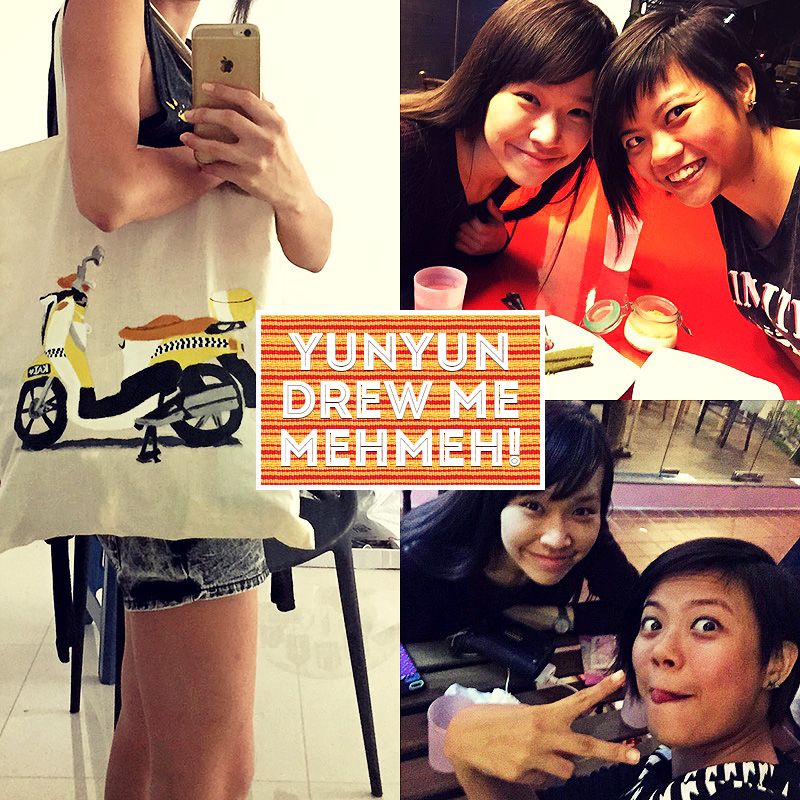 No words can describe my feelings when I received a hand painted tote bag from Yun featuring my mehmeh. Even 'super fucking touched' is underrated :') I've told her but I'd say it again – she's one of the most wu xim girlfriends I've ever had despite me being not so wu xim anymore. Thanks for the belated birthday treat at a place we're so familiar with.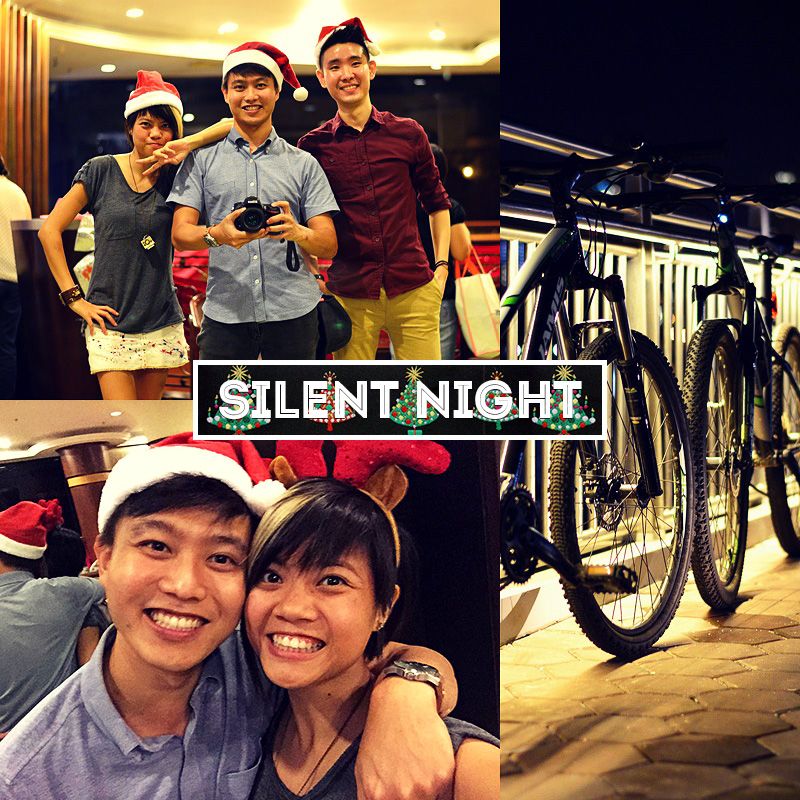 This xmas eve was spent with Loti's family having another hotel buffet at Furama Riverfront. Then when clock stroke twelve, Loti and I cycled to the stadium area to chill. Simple, crowd-free, and alcohol-free.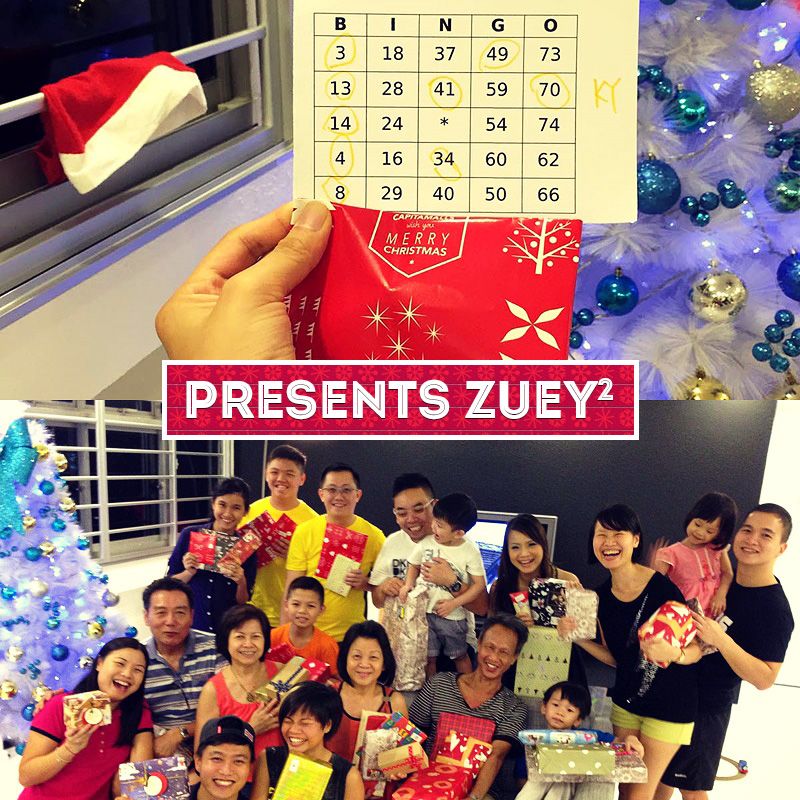 Gathering at cousin's place and for the first time in my life, I BINGO-ed! Twice some more. Also won twice in pictionary and collected more presents during exchange. It's also the first time Loti met with this side of my relatives, and they quite entertaining haha. Thanks Fen for the efforts in organising!
Office closure so I had brunch late lunch with Lynn at fArt tArtz. Took us quite a while to locate and by the time we walked here walked there and reached we were super famished, but the moment the food came, we started taking photos. Priorities! Happy birthday to you again babe. (Please don't screw up lol.)
YAYYYYY MY 周杰倫! Been four years since I last caught him live, and this time it's at the new Sports Hub which received a tremendous amount of complaints. Though I prefer indoor stadium too, I enjoyed the concert all the same. Jay had much more interactions with the audiences this time and three lucky brats got to duet with him arghhhhhh! Grateful that Loti was willing to go with me and high with me :*
Family dim sum lunch at Wah Lok restaurant and we were all guilty of selfie-ing away. Cousin's baby Ethan is too cute. It's always a blessing to bring popo out for meals, especially to posh places. (We know she secretly likes them hahaha.)
Took a stroll at Gardens by the Bay after work yesterday. There were lotsa people and the christmas feel was not very strong already, but still pretty pretty. Happened to catch the Garden Rhapsody show by chance.
Looks like there was quite a fair bit going on. The hole in my pocket also going on in expansion. But that's what happen every year end right? :'D