How about we start the first post in 2015 rolling with a backdated Korea trip last year? Hahaha it was Loti's and my "trip-of-the-year" 'cos it was the longest – 15 days, completely wiping out my annual leave once again.
We took a night flight on Friday straight after work, and after a grueling 10 hours with transit with my sinus acting up at not the best of times, we finally arrived in Incheon Airport at 7am. We then collected our portable router from Wifi Korea, had overpriced breakfast takeout at Paris Baguette, and made our way to Mr. Comma Guesthouse.
The very nice owner (Mr. Comma I suppose) let us check-in early and we KO-ed for a few hours before hitting the streets.
Felt fresh after a great power nap! Very happy with the weather too.
Wanted to chill on the first day so we just visited the museum that everyone who goes Korea will go.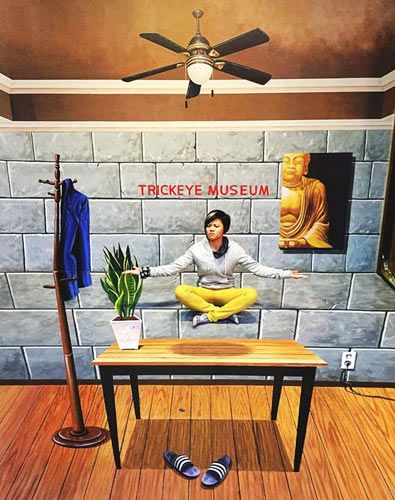 Trick eye museum. Hurhur what's new.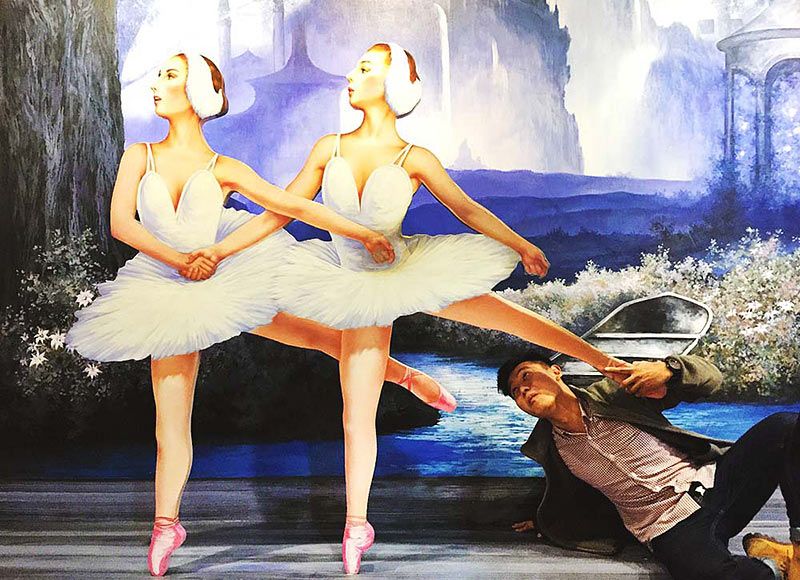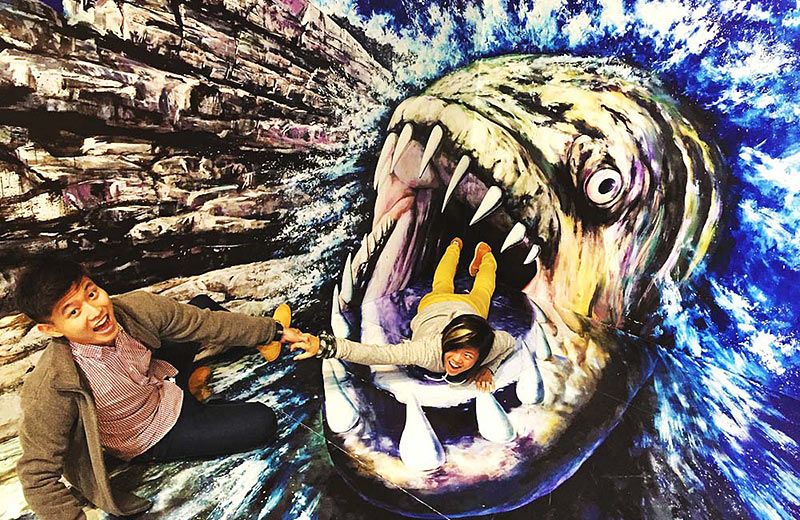 Living my Spiderman / MJ dream.
Her pit smelt good.
So mainstream but it was still fun to play with all the different scenes and angles.
Strolled around Hongdae area thereafter.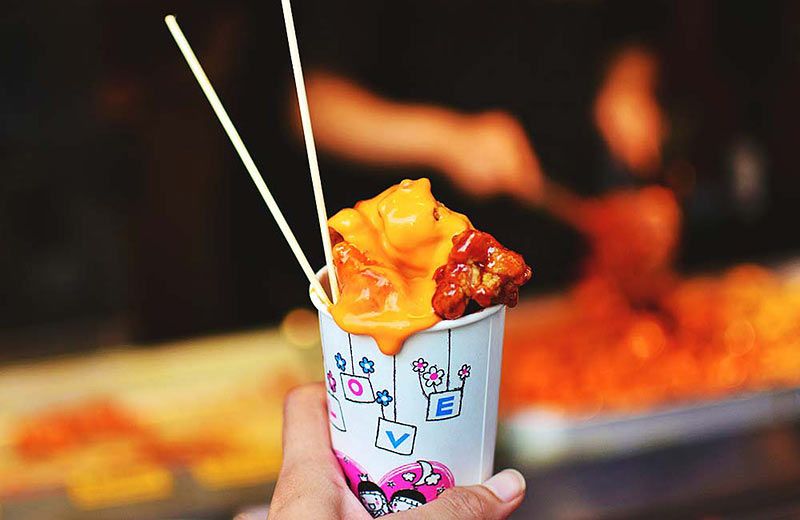 Our first snack in Korea called Hong Cup and we loved it! We thought it only tasted yummy 'cos we were too hungry but no, we had the same snack from other stalls later on then from here again, Hong Cup still won.
Nice looking only, taste so-so.
Tteokbokki 떡볶이 (Korean rice cake).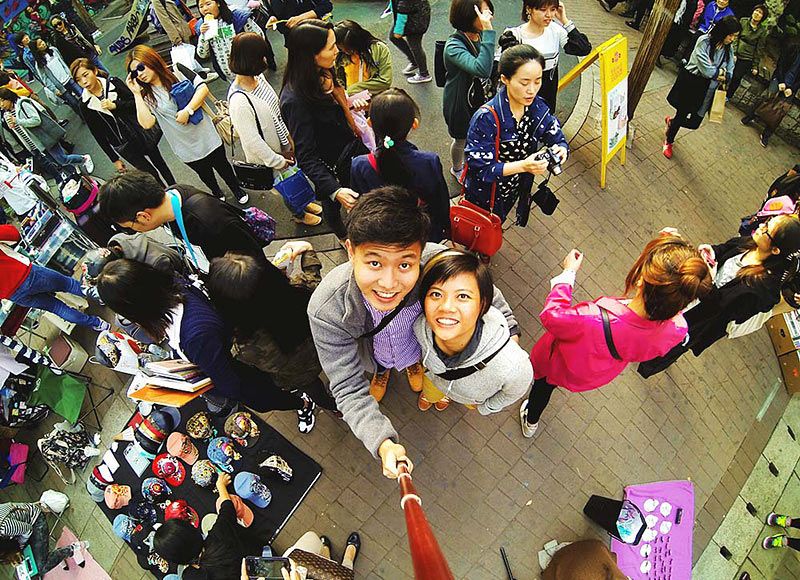 Chanced upon their "Free Market" as written on their signboard. False advertising 'cos all the things not free lei hahah.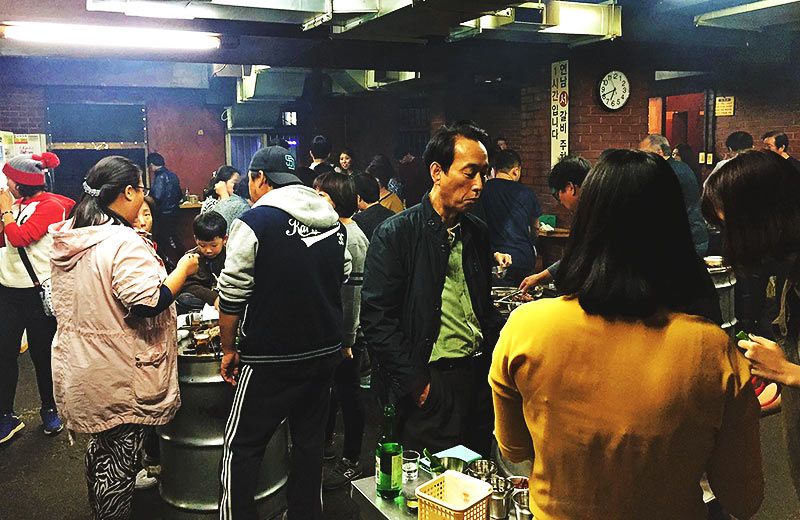 Dinner was at a ghetto standing BBQ place called Seo Seo Galbi 연남서서갈비.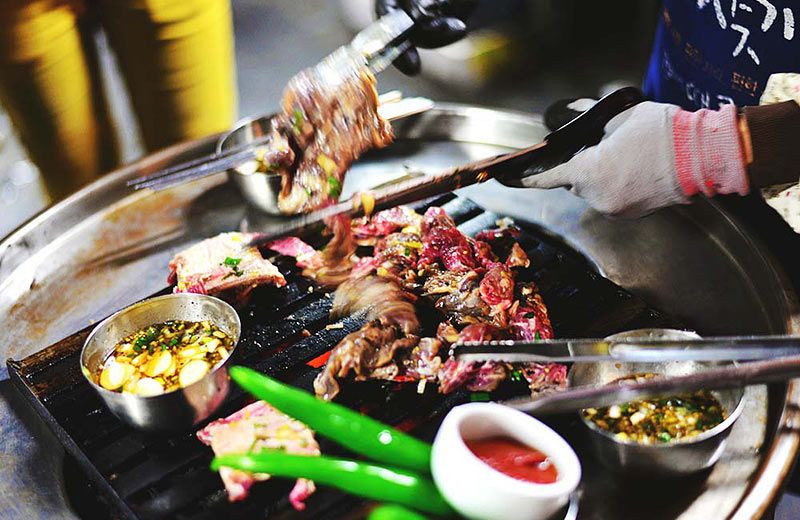 The moment you enter, no questions were asked. Two huge slabs of beef were served.
It was so fucking delicious we ordered a third slab. Then the bill came up to quite a shocking 49,000 won. Wow. But despite it being stinky, bad ventilation, run down, expensive and all, this place was packed with locals. All they need is one meat to rule 'em all!