Started moving at 5am on a very cold morning to Gimpo Airport.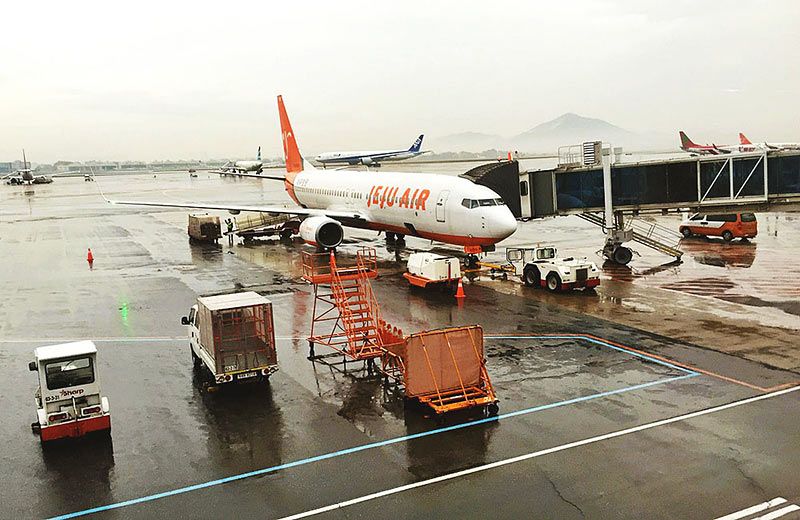 To Jeju!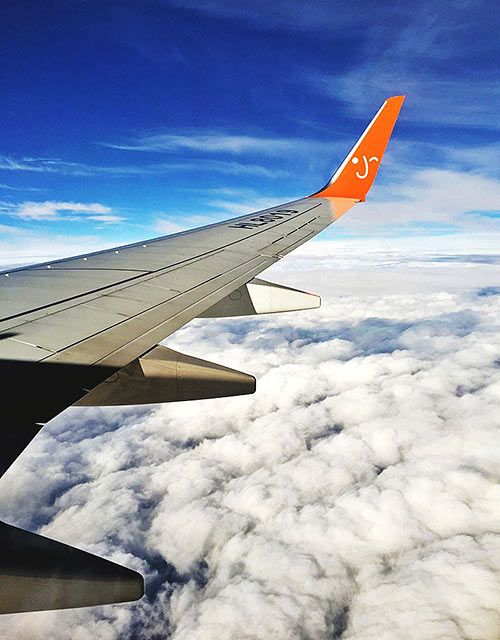 The domestic flight took slightly under an hour.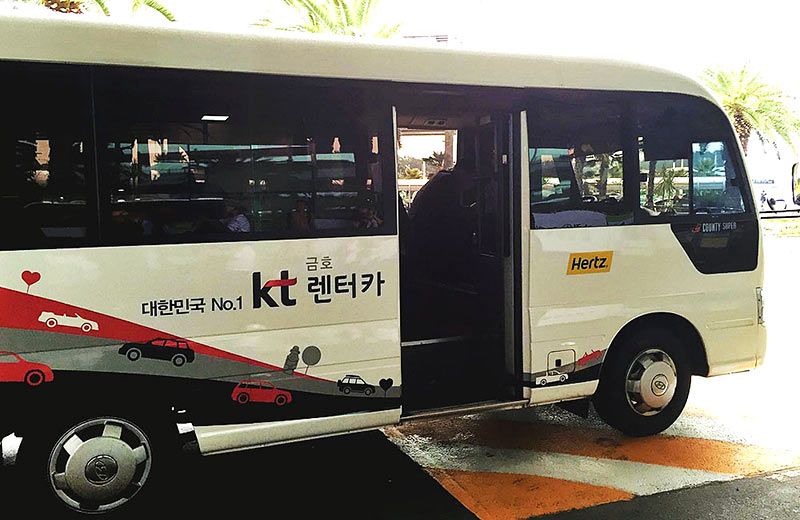 Took my friend's advice to rent a car there. This was the free shuttle service which took us from the airport to KT Kumho rental centre. Their information seemed by far the easiest to access, and they had very friendly rates as well.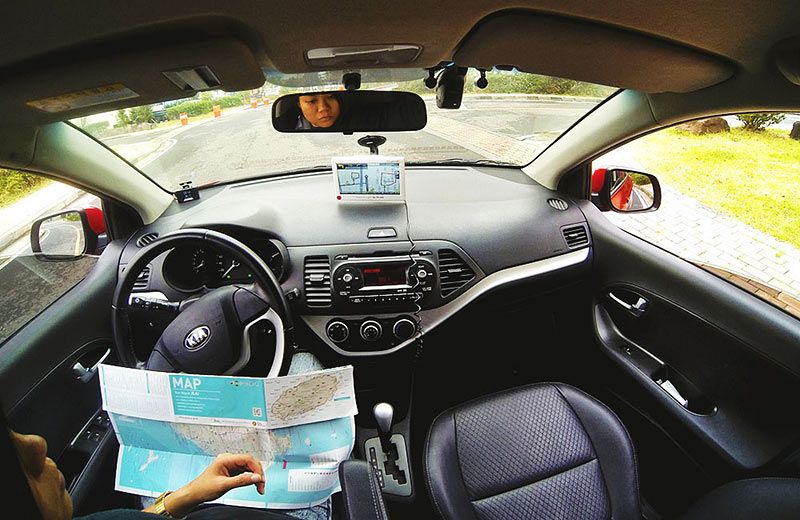 It was like risking it all 'cos I almost haven't touched a car for five years since the day I passed. So to handle a four-wheeled vehicle with left-hand drive without a backup driver sounded very much like a suicide plan. LOL but I'm glad that Loti agreed to be part of this though he was scared to death.
Interestingly how the GPS in Jeju worked was by punching in telephone numbers. So if your destination doesn't have its phone number in their database, you're screwed.
Without further ado, we set off to our first attraction that was about 40km+ away. Driving in the city was scary, but once we were out it was quite alright.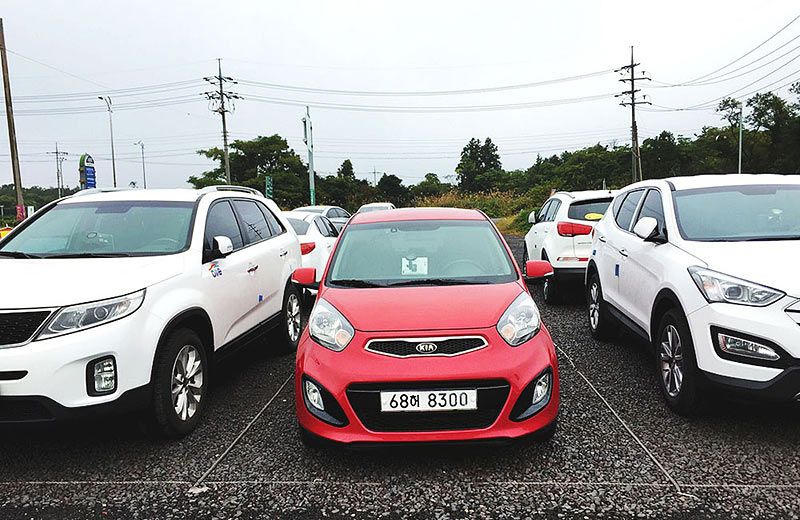 My first parking.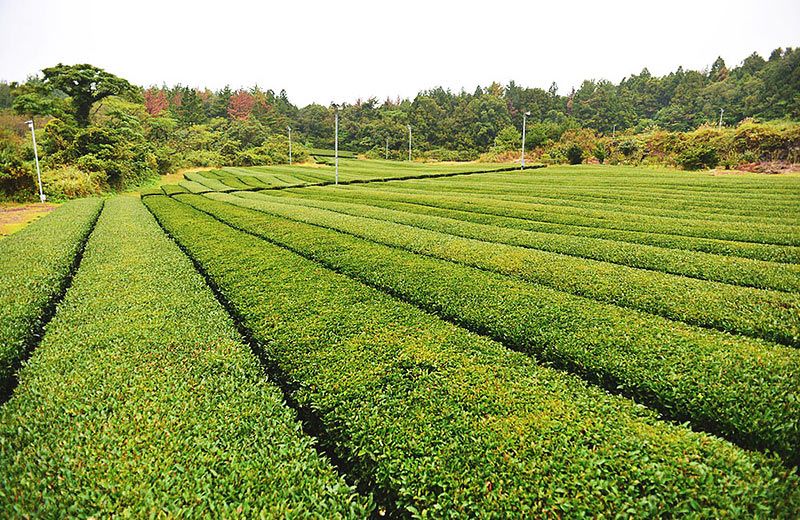 My all-time favourite green tea, rows of them planted at O'sulloc Museum 오설록티뮤지엄.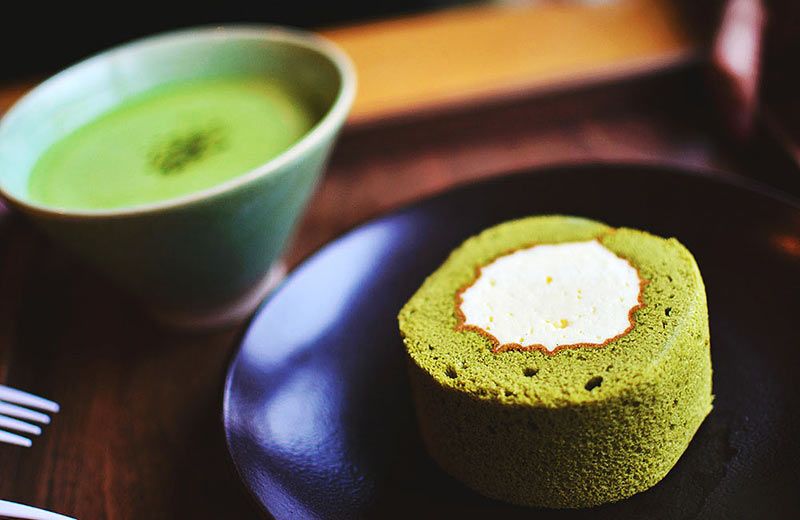 Matcha roll and latte, so yummy!

A random drive brought us to discover this black sand beach near Mount Songaksan 송악산.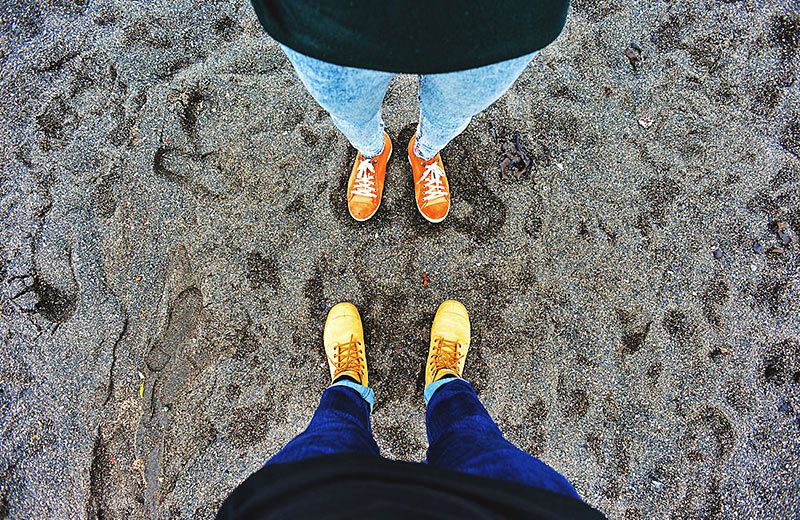 Been wanting to see this since Bali days but all the black sand beaches were too far off, so count ourselves lucky this time.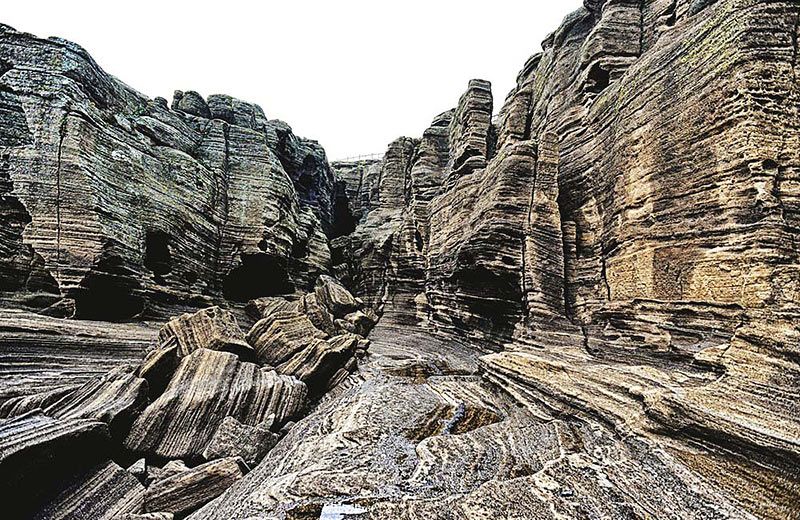 Next was the Yongmeori Beach 용머리해안.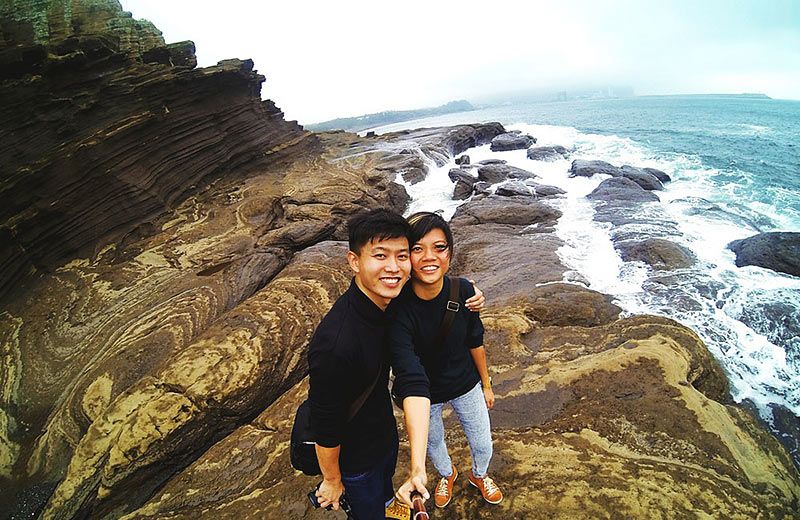 LOVE THIS PLACE!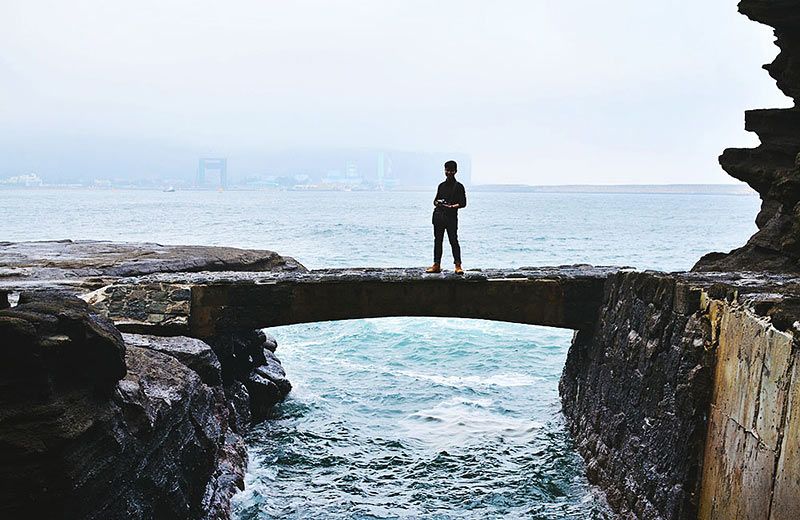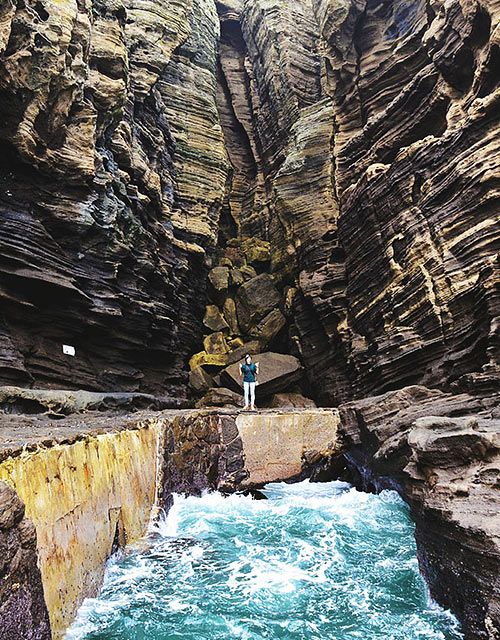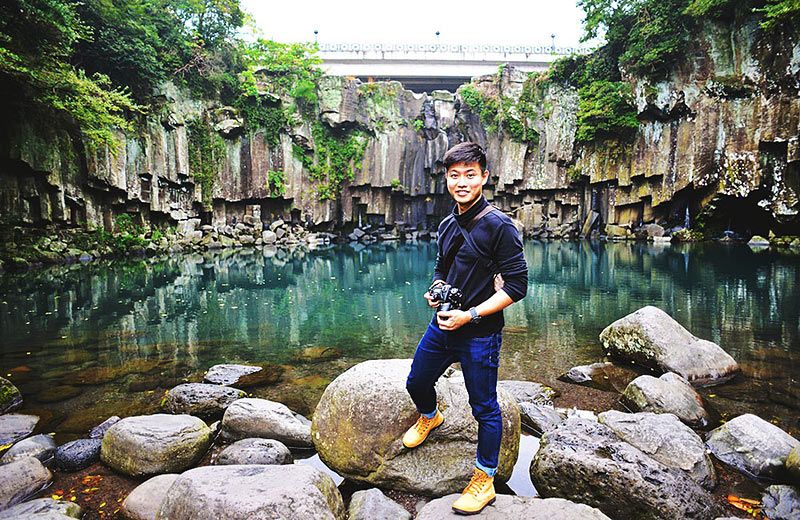 Then to the Cheonjeyeon Falls 천제연폭포, and it is not be to confused with the Cheonjiyeon Falls 천지연 폭포. One 'e' and 'i' meant a different place altogether.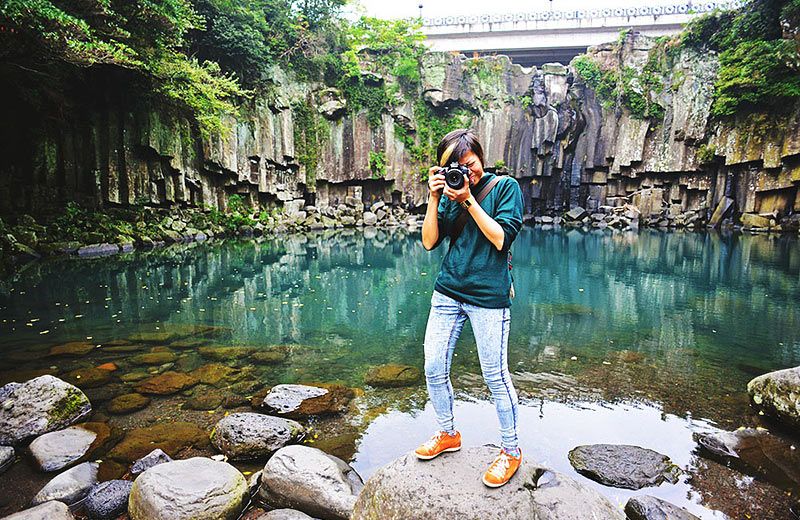 I like the blocky rocks formed by dunno how.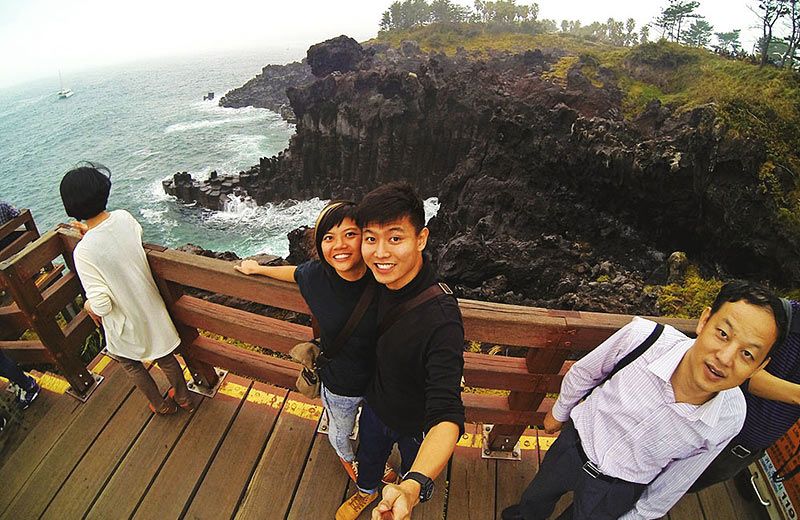 Kena photobombed at Daepo Jusangjeolli Cliff 주상절리.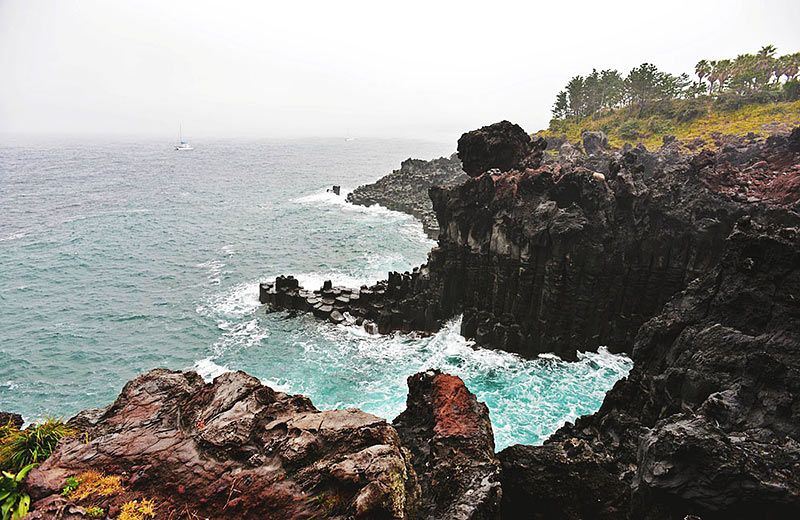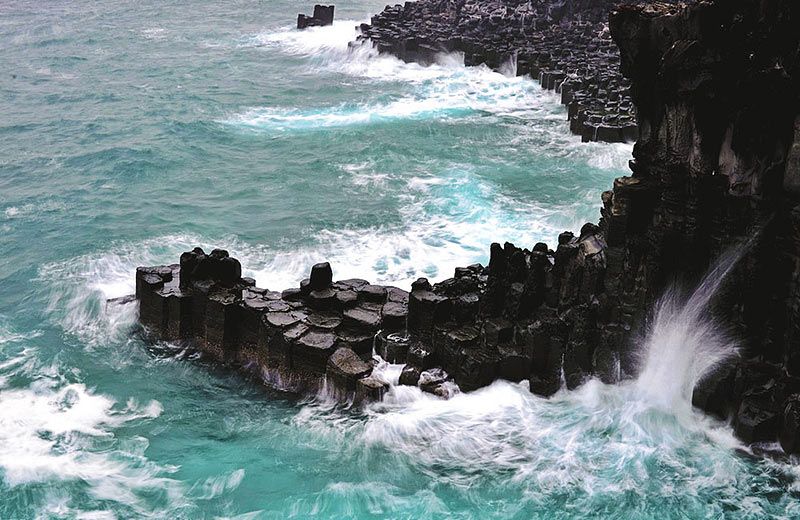 The hexagonal joints were formed by some contraction of molten lava.
By the time we left, the skies were dark, very quickerly haha. We had to get to our accommodation but our Agoda booking printout didn't include their phone number. Our portable wifi router didn't work in Jeju as well because we cheapo and bought the cheapest plan. While panicking and driving aimlessly in the Seogwipo City, we spotted McDonald's. Turned in to try our luck and God bless! They had free wifi! Quickerly found their phone number and punched into our GPS, and it worked!
However, getting there was also another challenge. We chose Galeum Guest House as we wanted to be away from the city and it was really super ulu lor. We got lost and turned into a very narrow sloped one-way alley then got stuck. So I had to reverse slowly all the way out with Loti directing from outside the car. I swore I took half an hour, sweating.
When we finally arrived, we were so so relieved.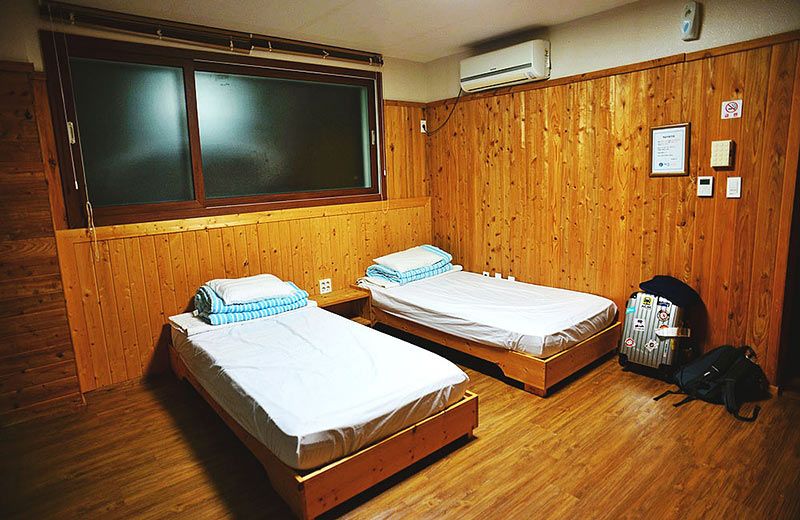 Settled down at this cosy looking room completed with a balcony.
Explored the vicinity for dinner and found this 'Fish Market' place just one street away.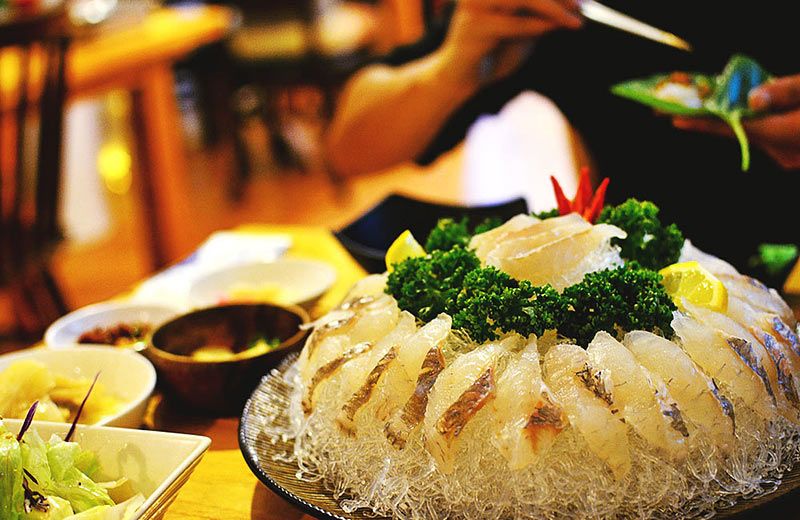 1kg sashimi! Super shiok.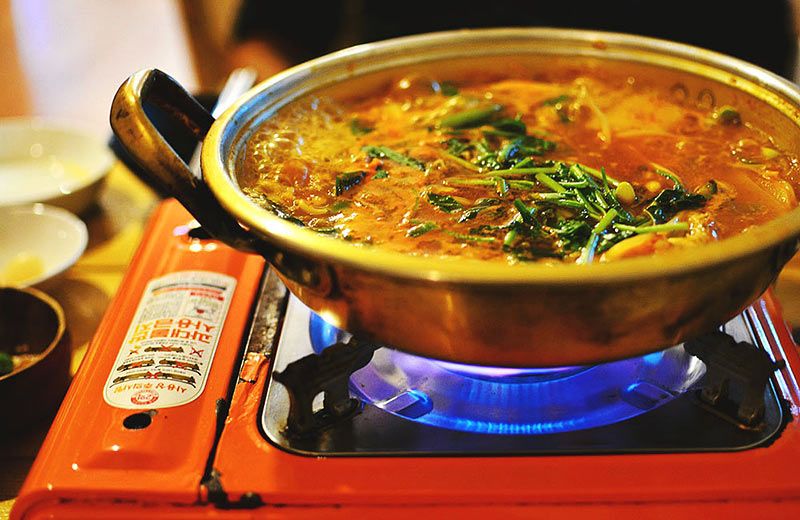 The spicy fish soup also super nice! Just perfect for the weather.