Weather forecast predicted that it'll be a rainy day, and so we abandoned the 9km hike up Hallasan 한라산 and back plan.
We lazed till late morning and still set off for Hallasan, just that we took the easiest trail – Yeongsil 영실, only 2.4km.
We underestimated this trail so much we didn't even wear double layered clothing like how we usually do. When we reached and saw all the ahjummas in thick full hiking gear we thought we were… fucked.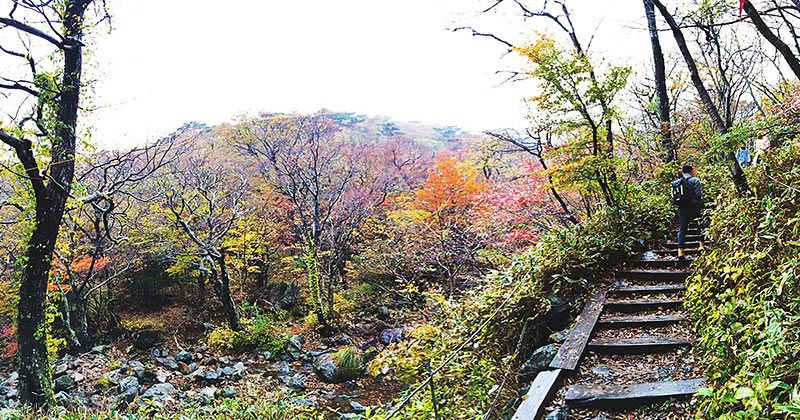 Well, we proceeded anyways.
It was no easy feet (pun intended).
1km of climbing compared to 1km on flat ground was really a huge fucking difference.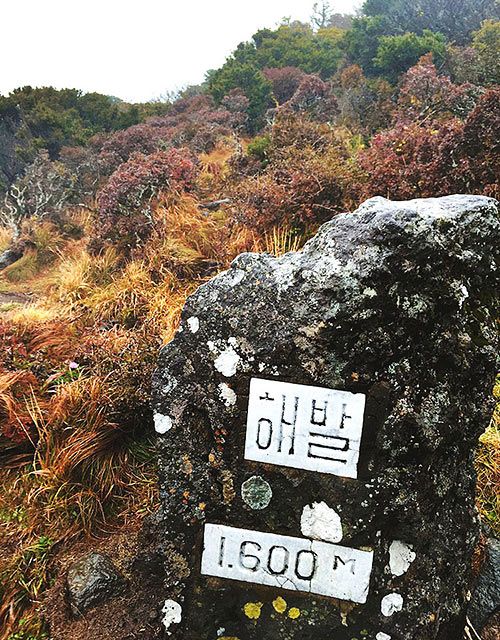 We saw this after an hour+.
Loti drenched and cold.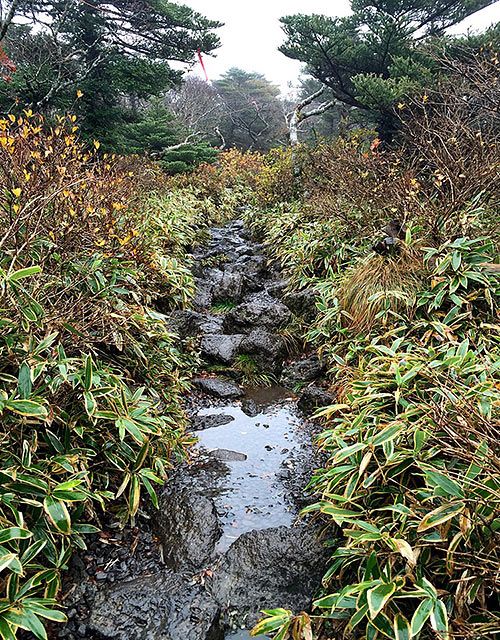 This rocky part was the most challenging. Think it lasted for a good 500m.
Hungry, extremely cold and tired, there was zero resting point or shelter in sight.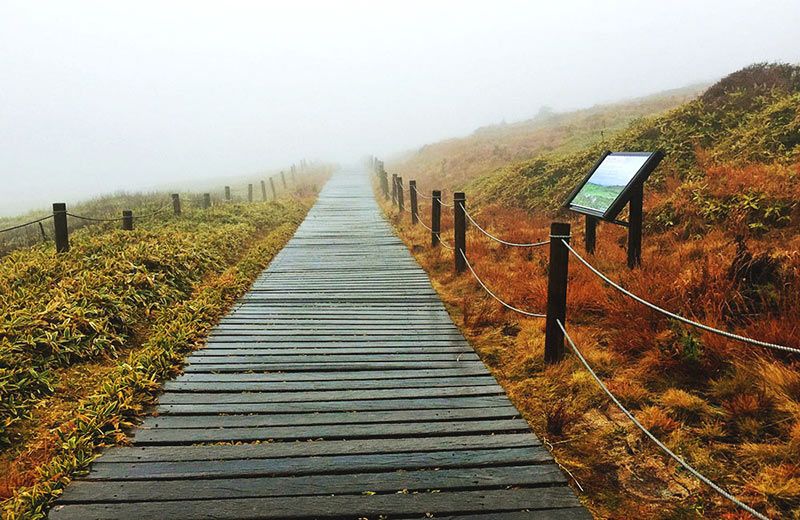 By the time we hit this straight road with still nothing in sight (map promised a water point), both of us decided to give up. The weather was too bad for any scenery anyway and Loti wanted to pee haha.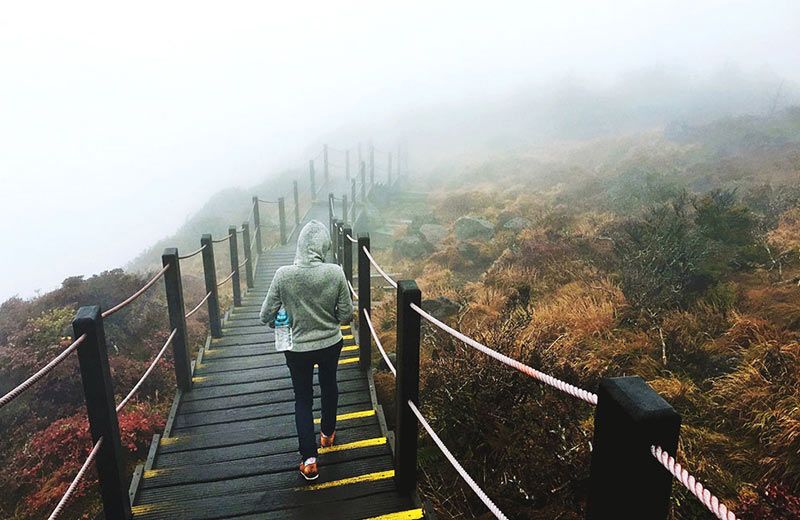 So we made our way back down, and the entire journey I was clutching on to a big useless 1.5 litre bottle which only contributed to more weight and coldness.
Halfway down, half dead.
This was our happiest sight after four hours!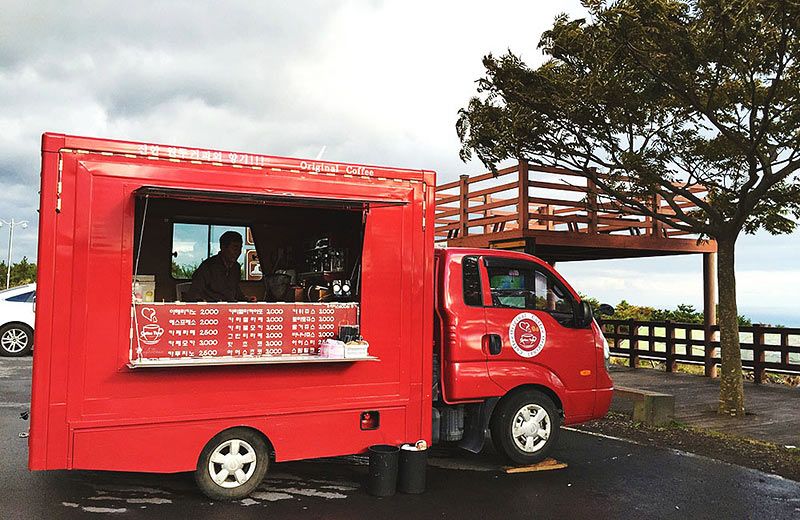 Then we also spotted a coffee truck leaving Hallasan. Another happy sight 😀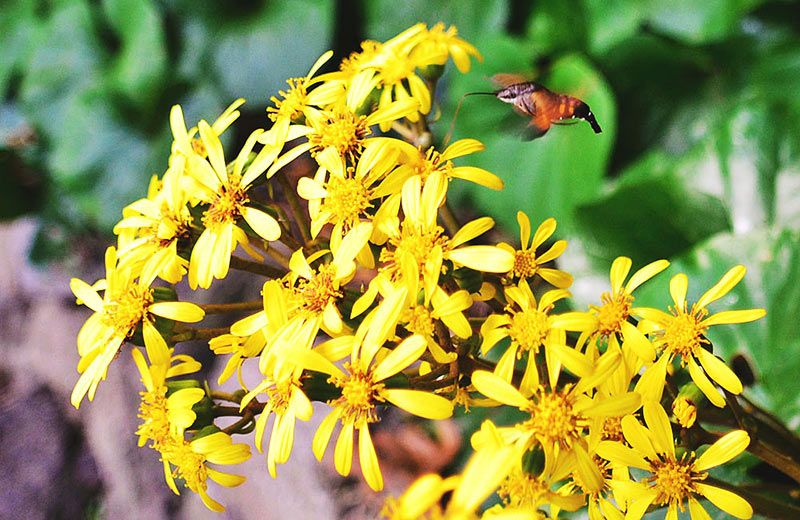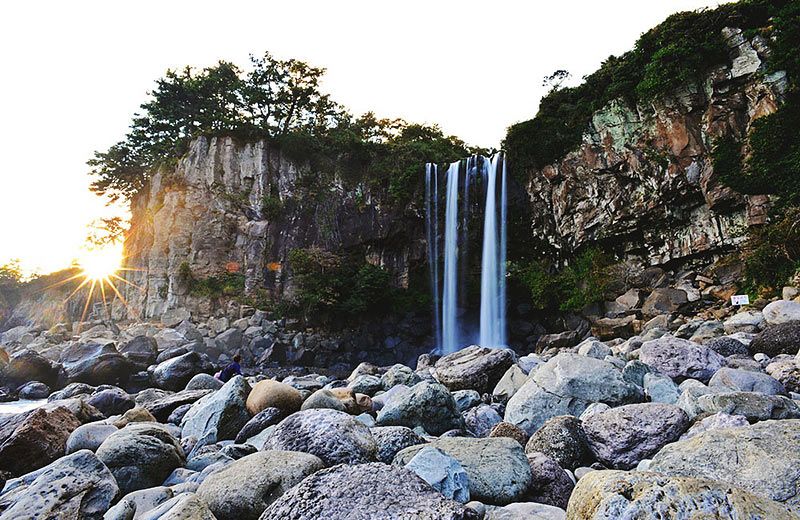 Impromptu visit to Jeongbang Falls 정방폭포 'cos it was nearby.
Just in time to catch the golden hour. Lazed there for quite a bit.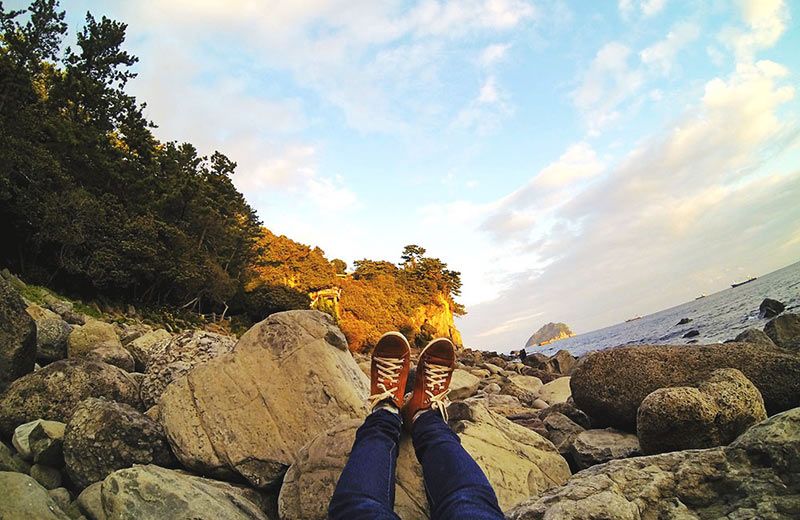 Dinner at a random nearby restaurant that looks promising.
Sea urchin soup.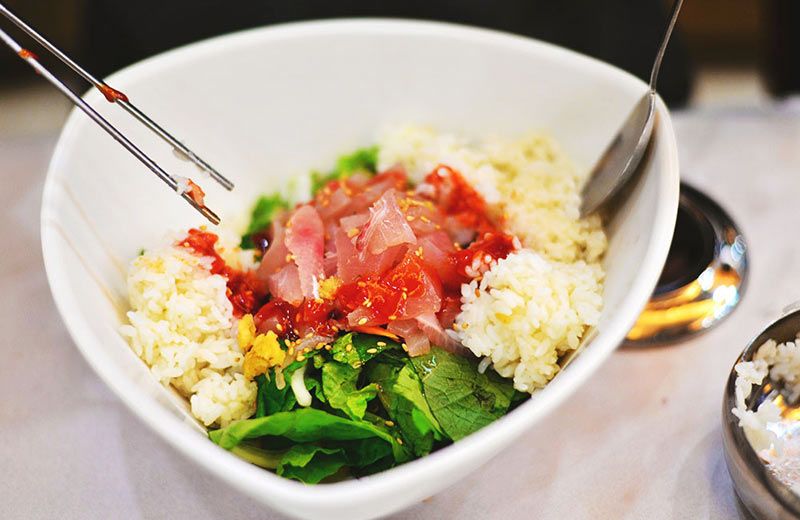 Sashimi rice bowl.
Abalone porridge – a must-try in Jeju.