Most packed and exhausting day in Jeju. We checked out at 4am and started driving (for an hour) all the way to the East to catch a sunrise.
Reached the bottom of Seongsan Ilchulbong Peak 성산일출봉, and climbed for about half an hour to reach the top.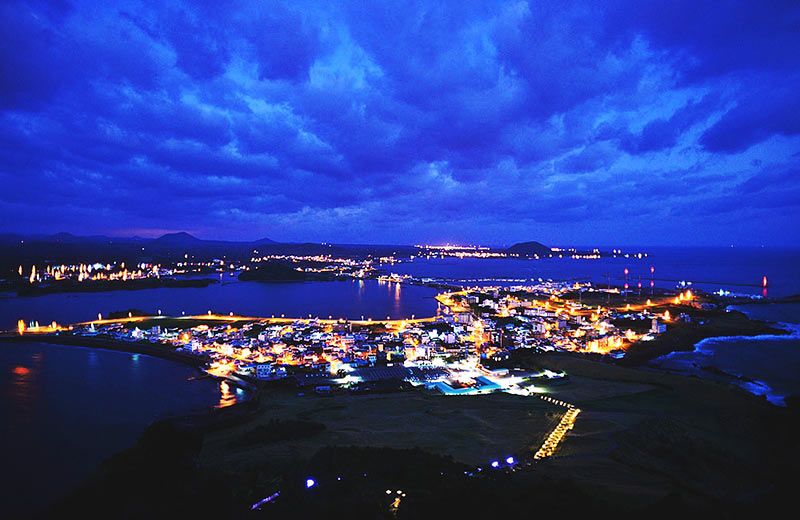 View at 5am+.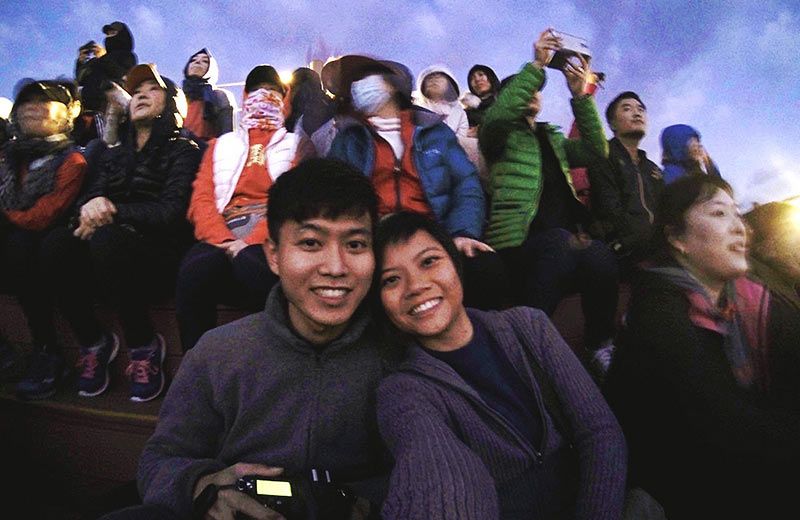 We thought we were early, but a lot of people were already seated there majiam waiting for a concert to begin.
More people flooded in as the skies got brighter. Then we waited, and waited.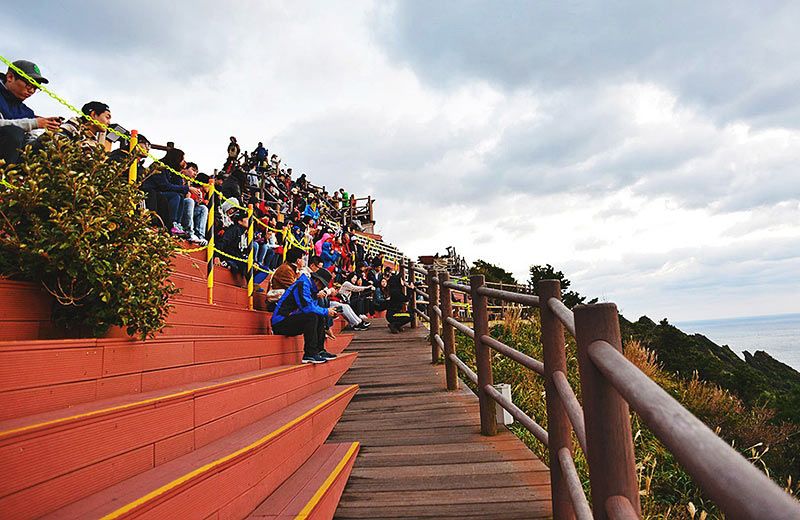 Till it turned into daylight but the sunrise was badly blocked by the clouds, so yes, we spent three hours extra in the morning without seeing any shit.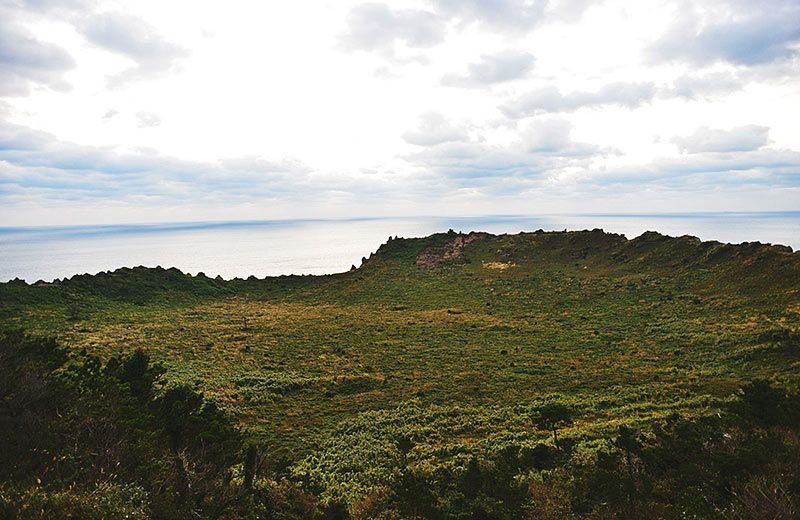 How the famous peak looked irl, unlike the usual view we see in photos that are shot from a plane.
Then we went down to the foot of the mountain and saw this! Sun rays breaking through the clouds.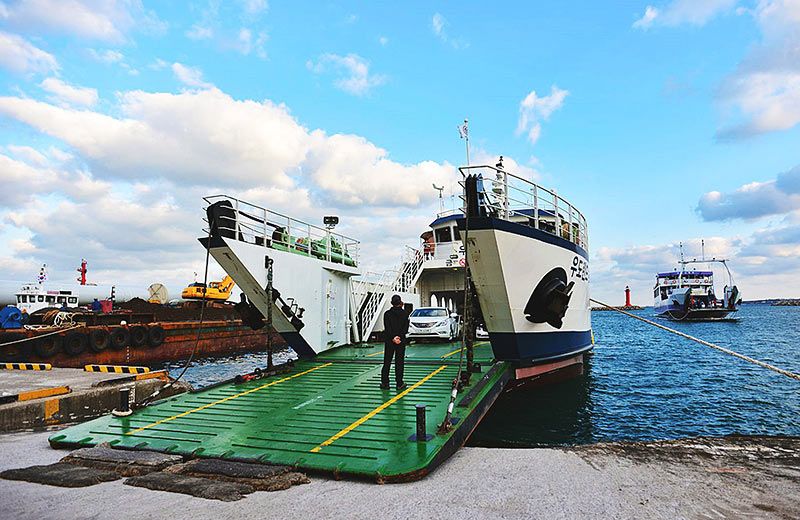 Made it in time perfectly for a ferry to Udo Island 우도해양도립공원. The port is just beside Seongsan.
The ride was about 20 minutes only. You can transport your car over in the ferry but we didn't lah. Wanted to rent their vehicles there but all of them require international driving permits even for an ATV, thus we could only share one.
Ended up with this Korean "tuk tuk" (no idea what it's called) that only travels at a maximum of 30km/h.
Passed by these nice looking seats and we decided to take a break.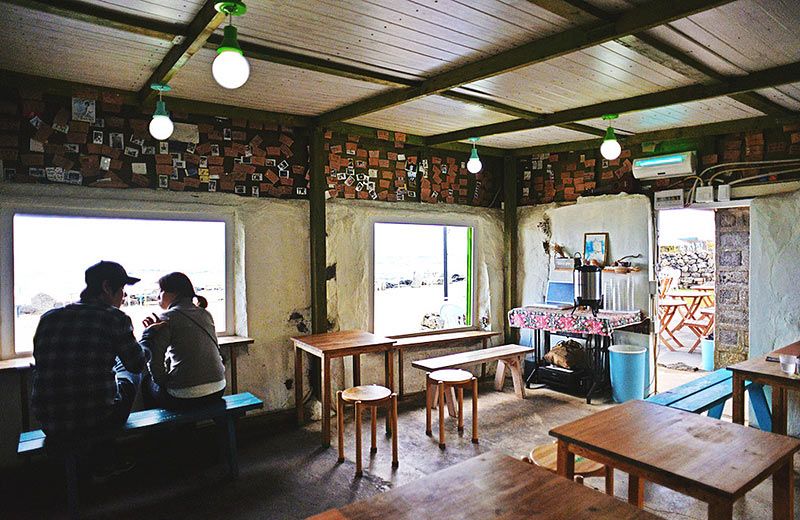 They belong to Haha Hoho Cafe. Sounds funny but catchy lol.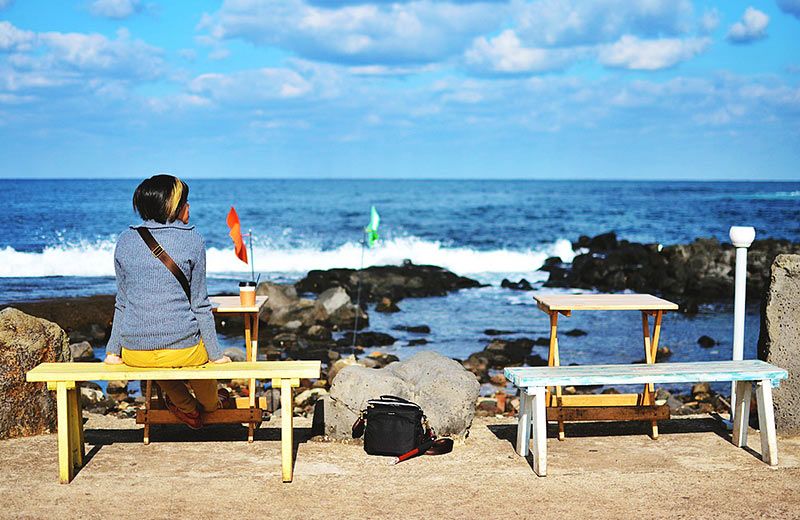 So feeling.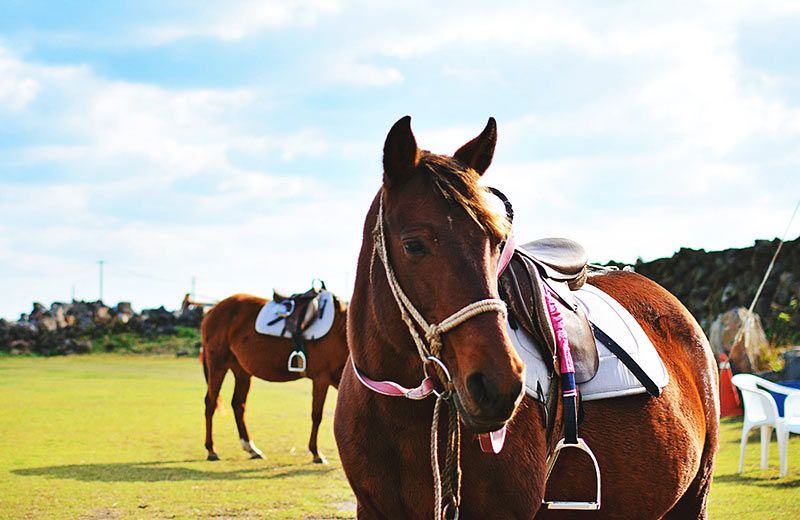 Roadside horse.
Some lighthouse.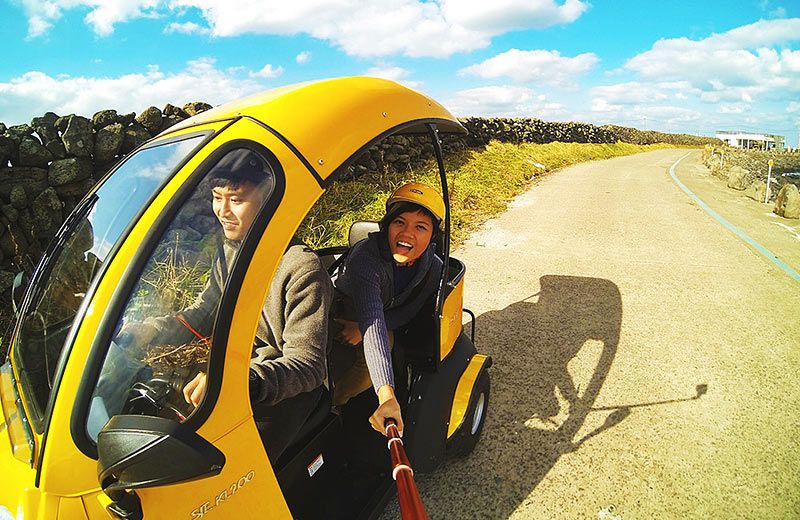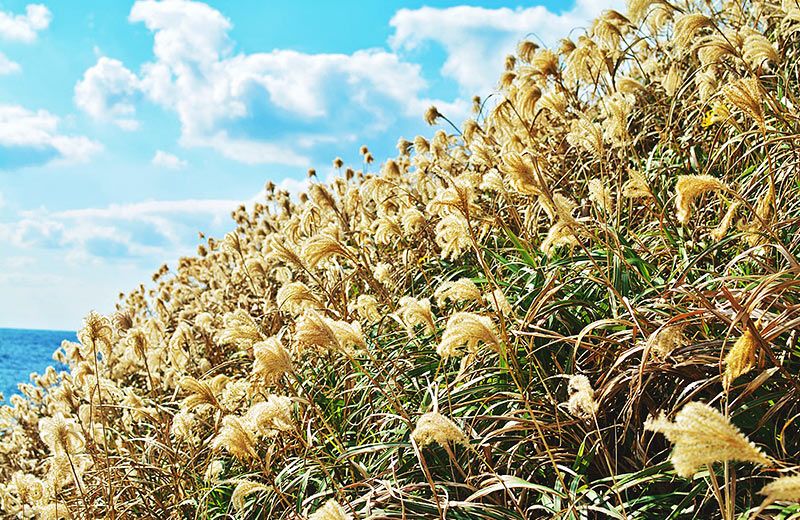 Then we spotted these which we initially thought were lalangs. Now I find out that their proper (or not) name is silver grass.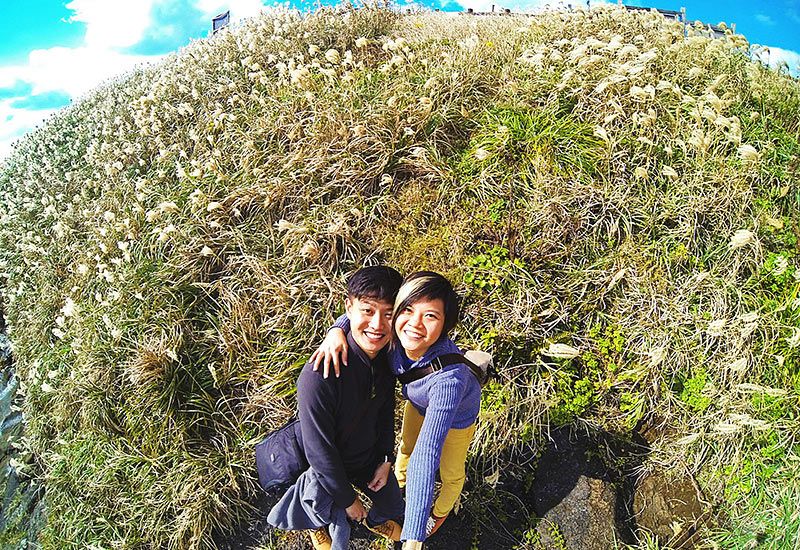 Super pretty and there were lots of them.
Dunno where.
Lunched at the award-winning Ojo Hayneo E Jib. 오조 해녀의 집 for their famed abalone porridge.
Not a fan of abalone, but they were whole fresh and delicious.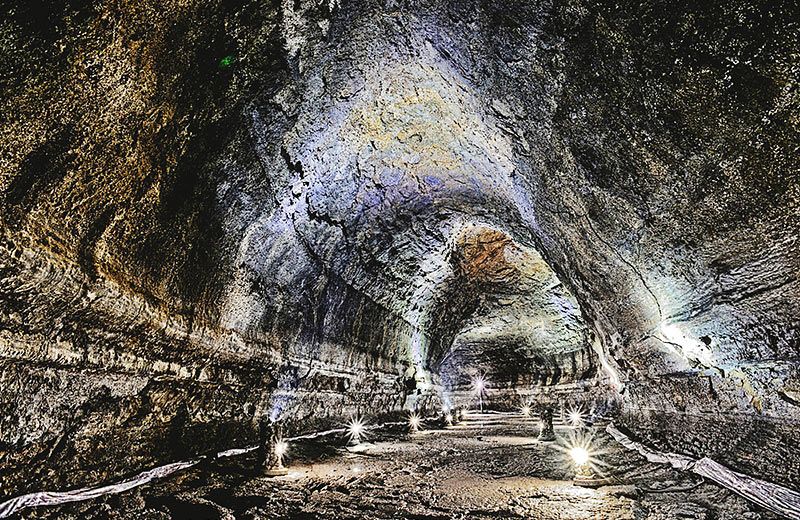 Then to Manjanggul Cave 만장굴 – about 2km to and fro on uneven lava floors and halfway through Loti had to pee so he ran all the way out. Power.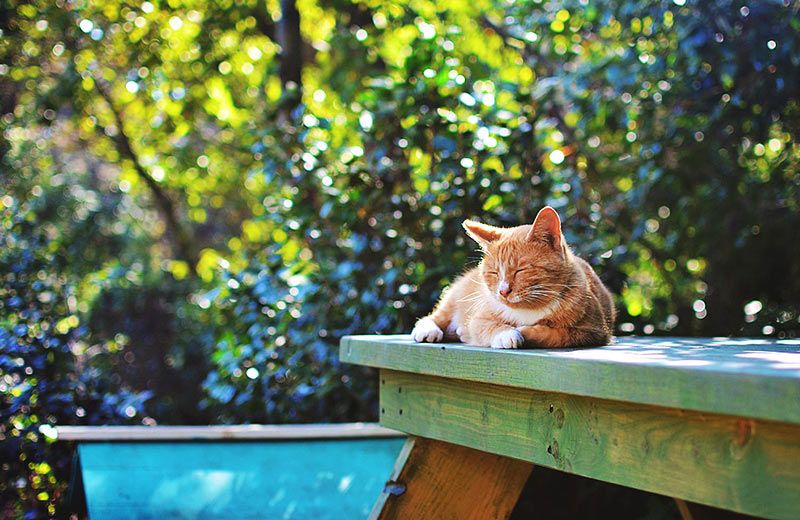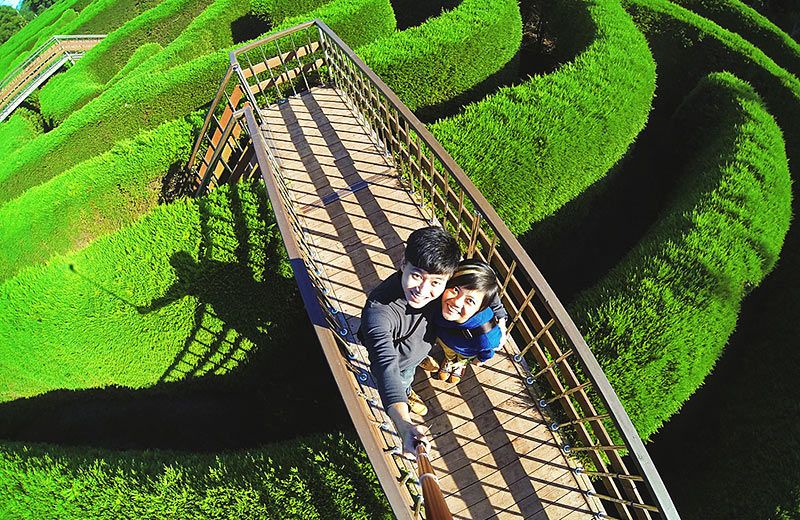 Next, Gimnyeong Maze Park 김녕미로공원. We very yaya papaya and started off without looking at the map, then after that we really got lost. I secretly very scared we'll get stuck there till the sun sets lol.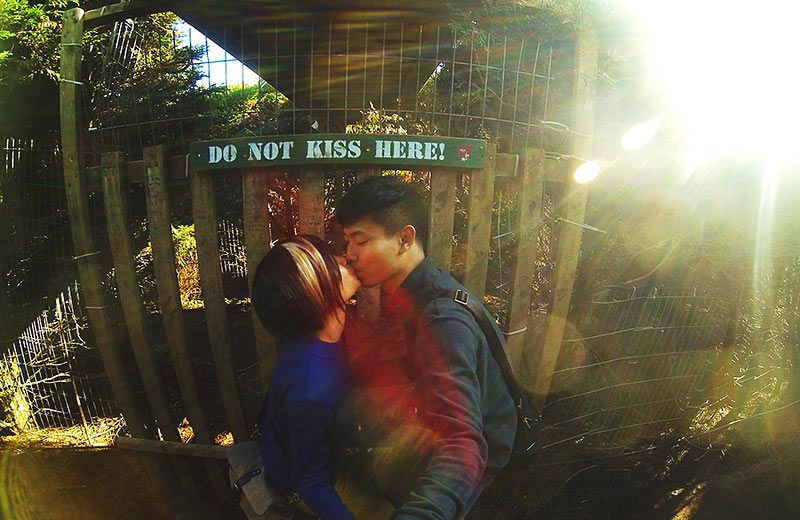 We did eventually got to ring the bell and exit successfully.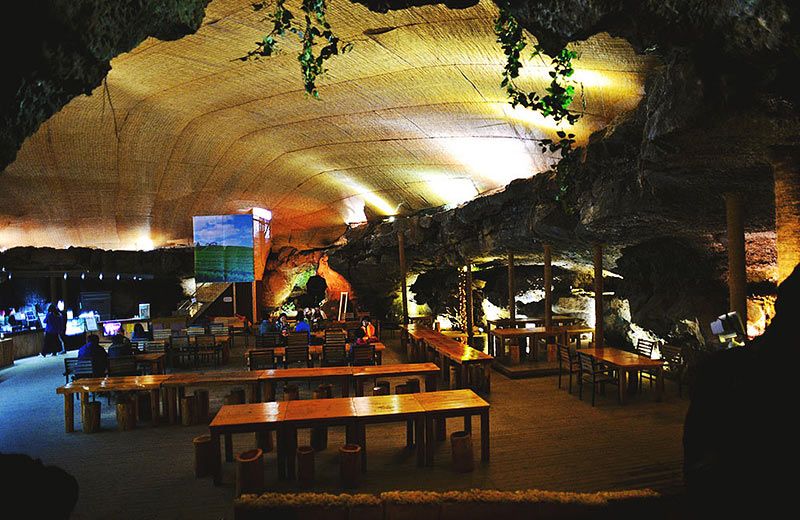 Our hopes of dining in a cave were dashed when we bought the wrong tickets at Daheeyeon Cave Cafe 다희연 동굴카페. The meal we purchased was for another restaurant nearby, and not wanting to spend more money, we just went there to breathe their cave air hahaha.
That was the last attraction before leaving to hunt for our hostel in Jeju City. That was when the real hell began.
Traffic and parking was so cramped so horrendous so wtf I almost broke down. Lol but thanks to Loti's navigation skills and the calm I managed to keep, we illegal parked our car a few streets away from the hostel. We then had to unpack just one night of belongings and walk there and check-in.
Backpackers in Jeju – small but had everything we needed, just not parking-friendly.
By then we were super exhausted. But we were also hungry, so we took public transport to find food.
The Black Pork Street 흑돼지 거리.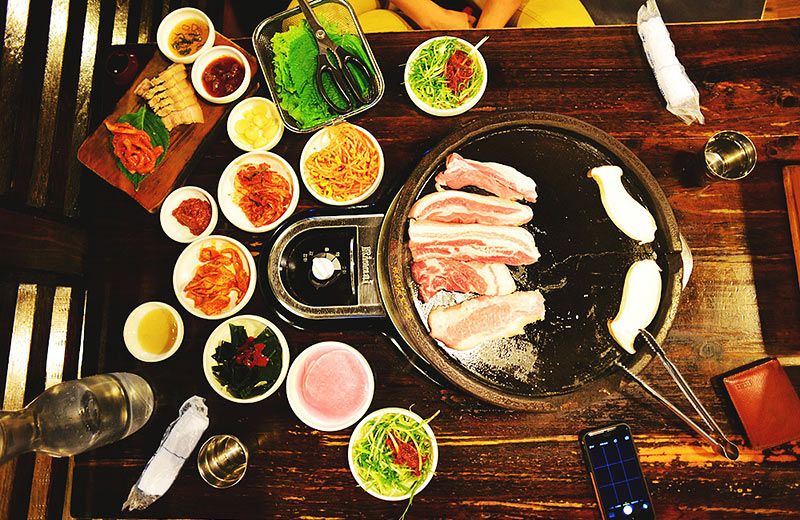 We walked into a random restaurant which looked promising with reasonable prices, and a quick Google search when doing this post led me to find its name – Dombedon 돔베돈, apparently quite famous one.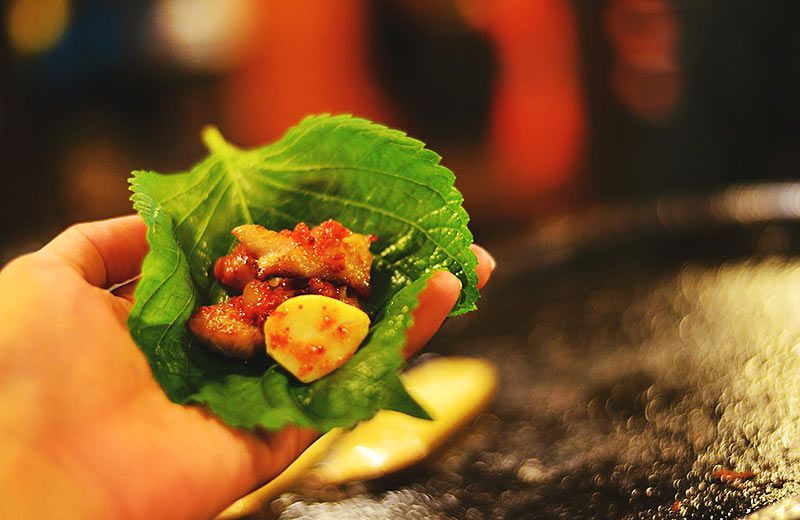 Pork so authentic you could still see black stubs on the skin. Fat but good.