Last day in Jeju, and we did not visit any nature spots (or not lol).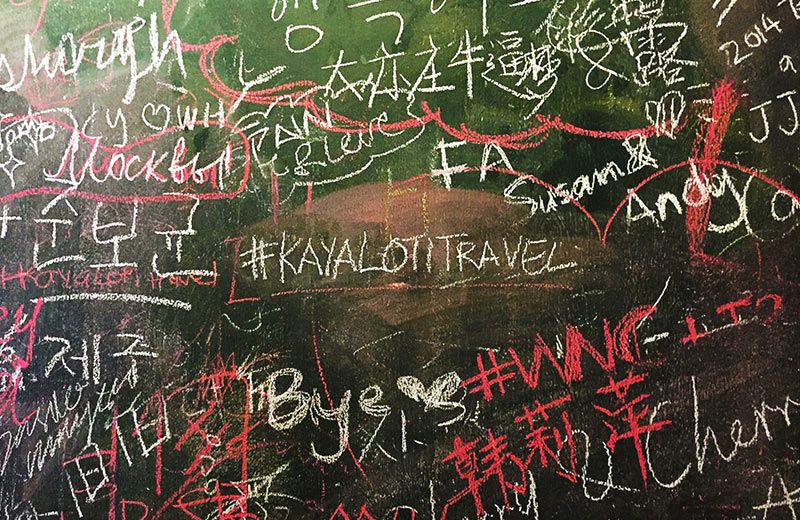 Left our marks at the hostel #kayalotitravel.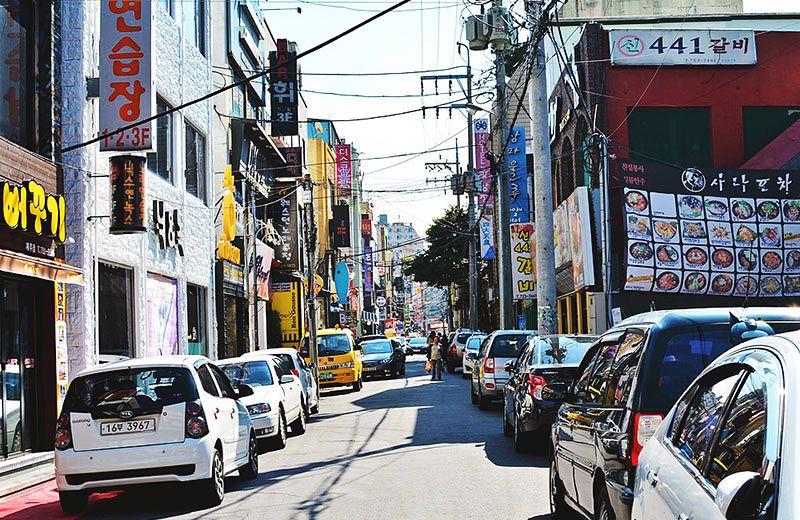 The overcrowded Jeju City.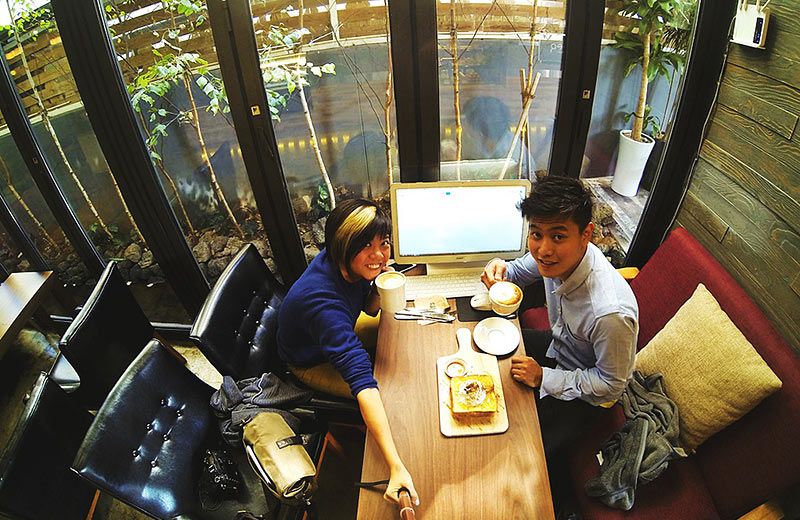 Started the slow morning at a random cafe in the vicinity called Corner Coffee.
When we returned to our car left overnight by the kerb (due to serious insufficient parking lots issue), we received a handsome fine of 32,000 won. FOL. There was also a free Northface down jacket which came together, but we didn't take and we regretted after lol.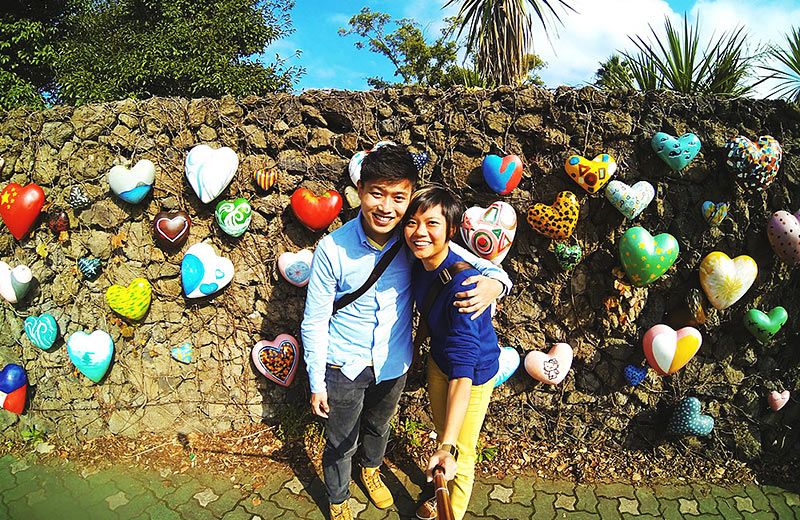 Visited the Loveland – a fancy name for a sex museum.
The displays were quite explicit so must censor a lot of them on Facebook. Here can post a little more M18 ones.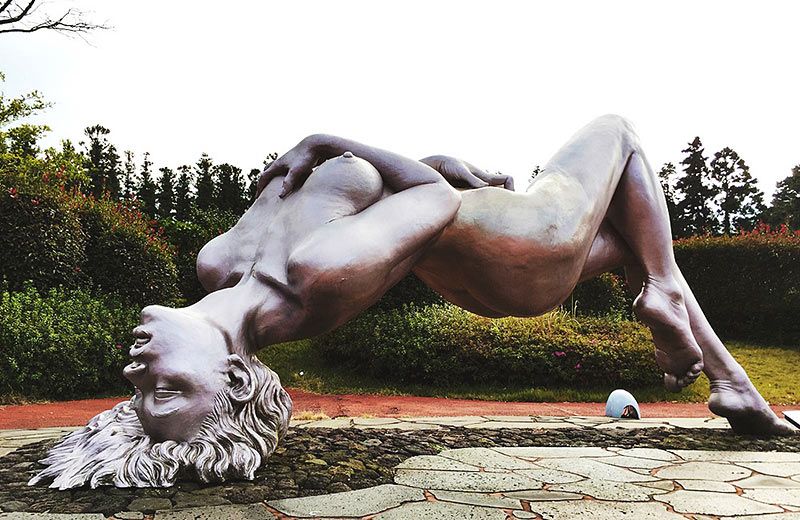 The most significant sculpture.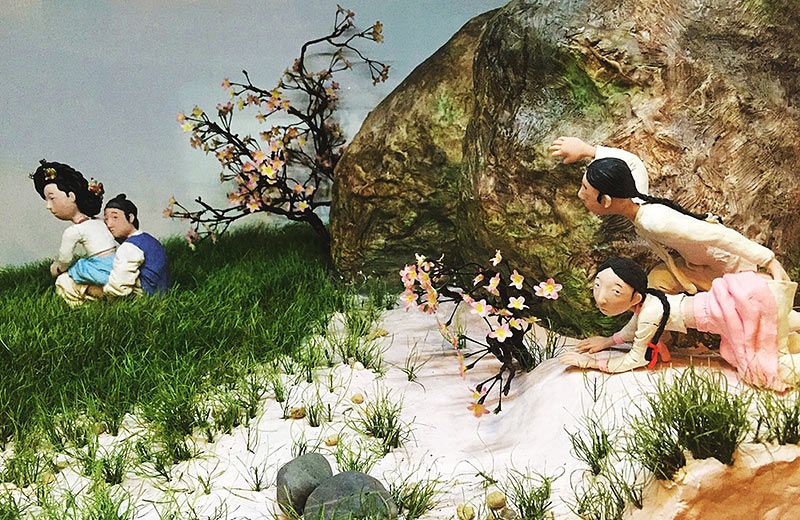 There were a gallery of clay figurines to tell stories and supposedly spur imagination.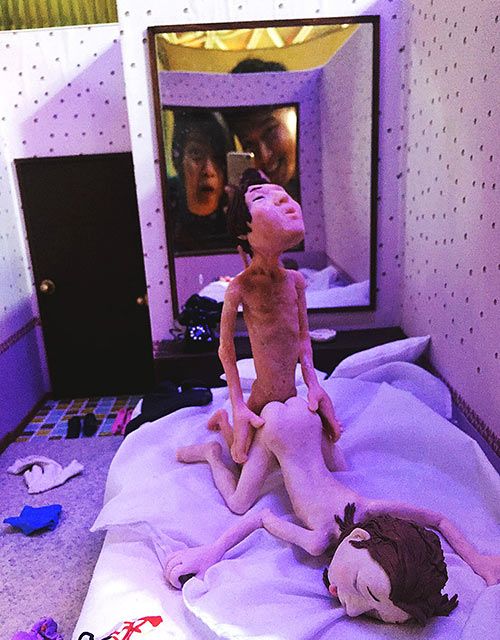 Woops.
Hahahaha.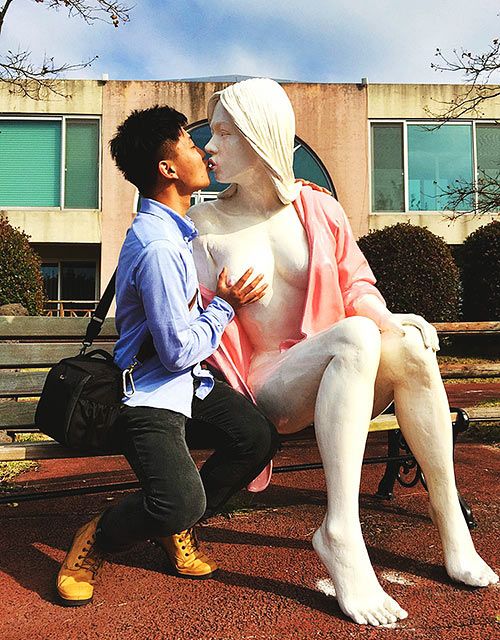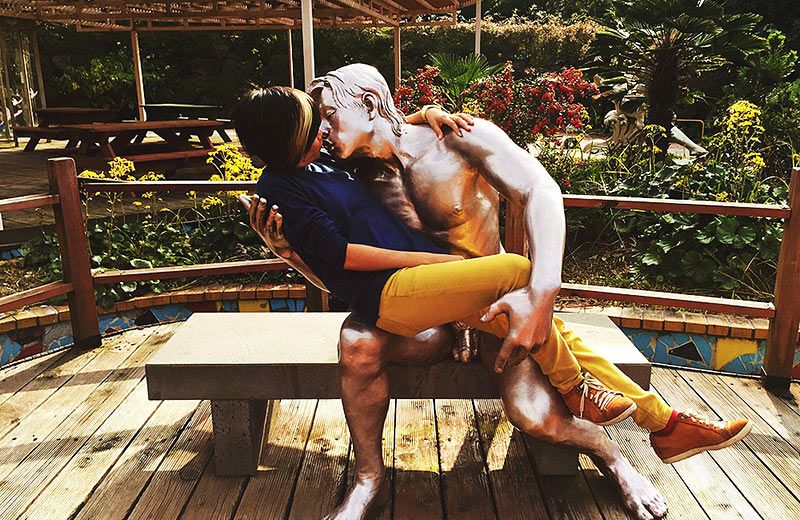 Oh glorious.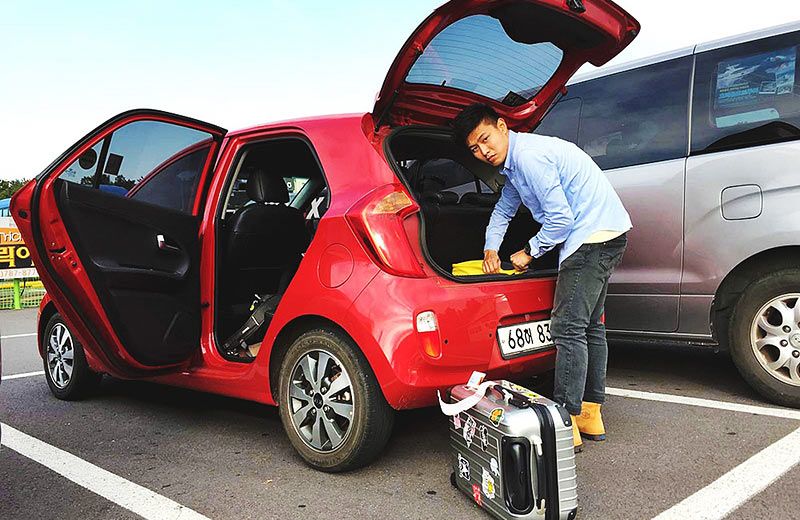 Repacking on the go.
Wanted to check out Mysterious Road but it was so mysterious that the GPS led us to a wrong location that's 5km away.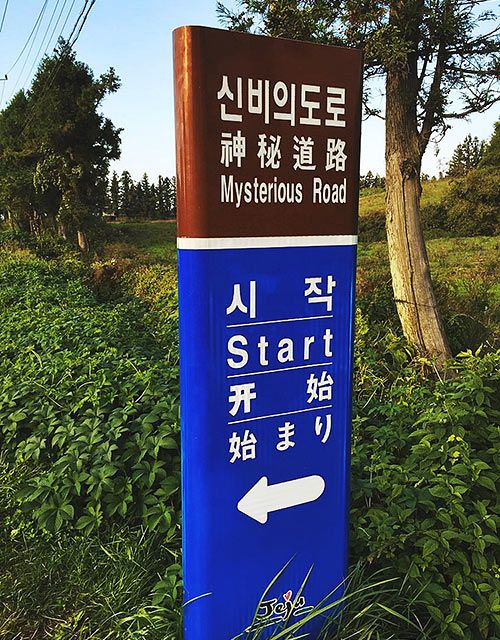 Then we travelled 5km back to finally arrive right back at beside Loveland -.- Anyway, we stood / squatted there for ten minutes and couldn't spot anything unusual.
Jeju ended the moment we had to return our car. I thank my lucky stars for blessing us with an accident-free (choy!) journey. Had some really close shaves, was very stressed at times, but overall driving there was fun and rewarding.
Cabbed down to Jeju Port Terminal.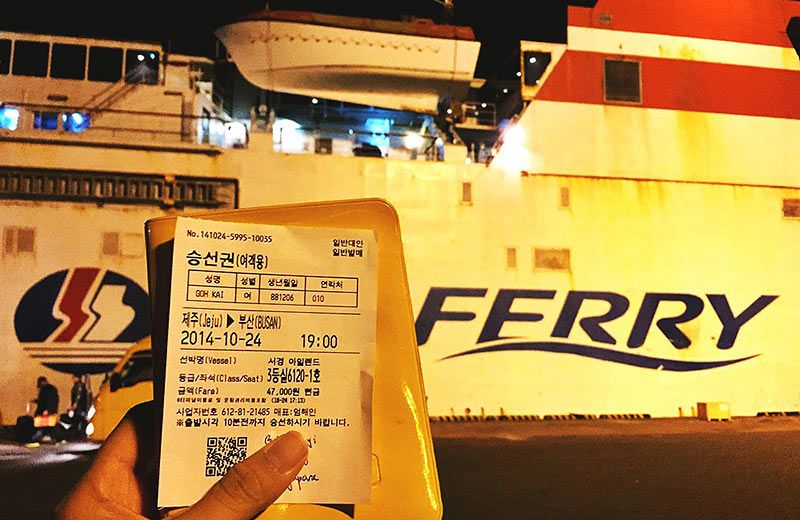 Boarded an overnight ferry (13 hours) to Busan. I read a lot of blogs saying it's in a very bad state, so we braced ourselves for the worse.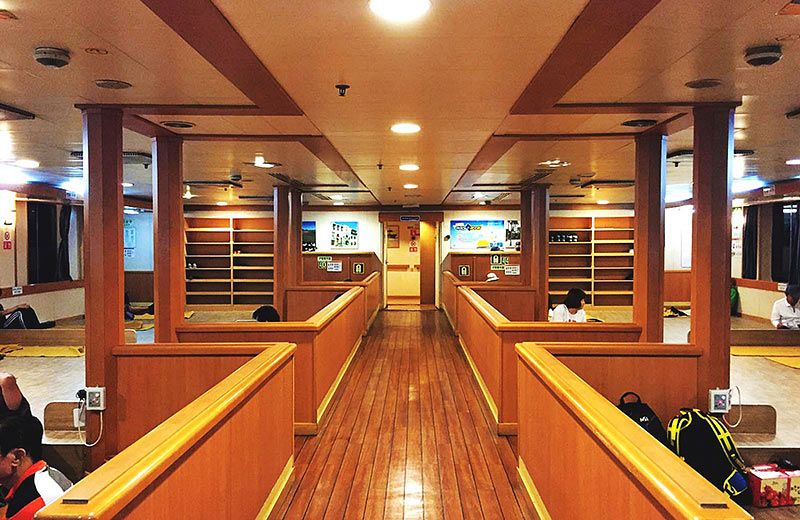 Turned out, it wasn't so bad after all leh.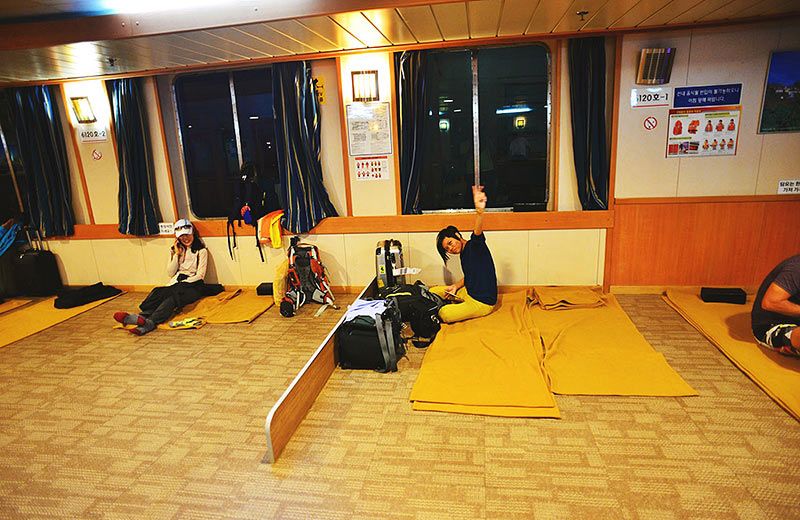 Though we had to sleep on shared floors ('cos we chose the cheapest option), it wasn't as packed or dirty as I imagined.
It came complete with a 24/7 cafeteria that sells instant noodles and decent bento sets.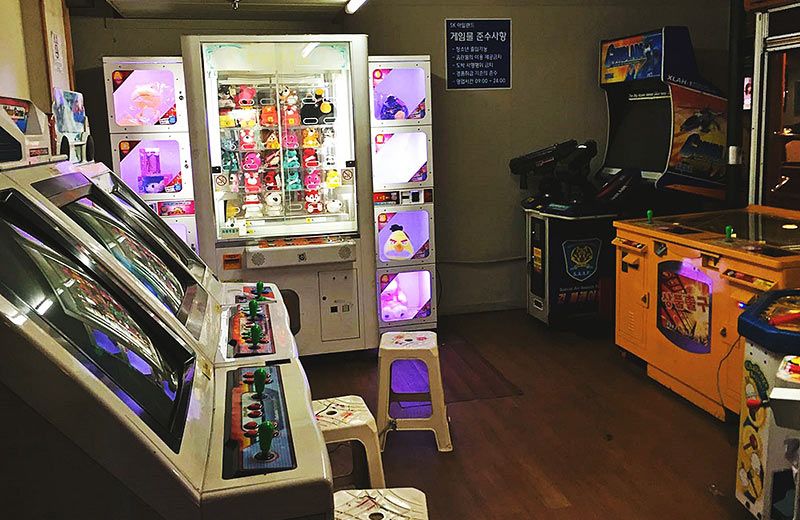 Still got old school arcade games which Loti and I only managed to battle for two minutes.