Busan greeted us with a beautiful sunrise.
♥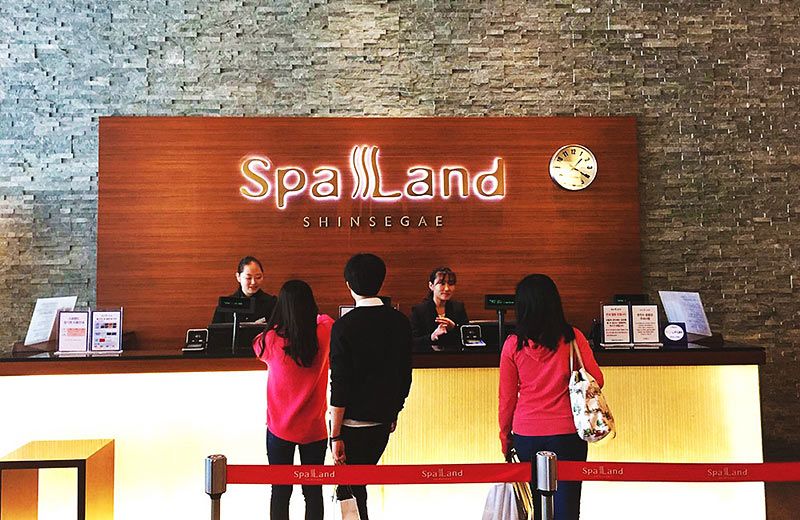 Because we reached about 8am and couldn't check in early, we went to nua at Spa Land Centum City 스파랜드 센텀시티.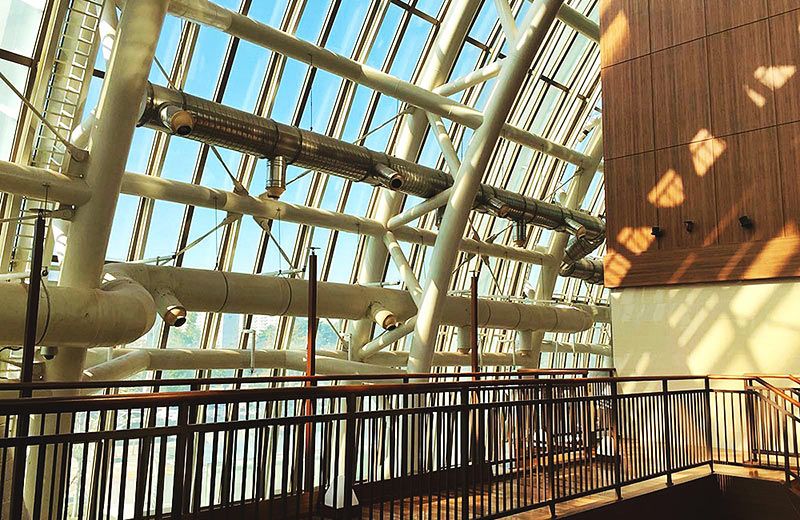 It's a damn big atas jimjibang with both shared and gender-specific facilities.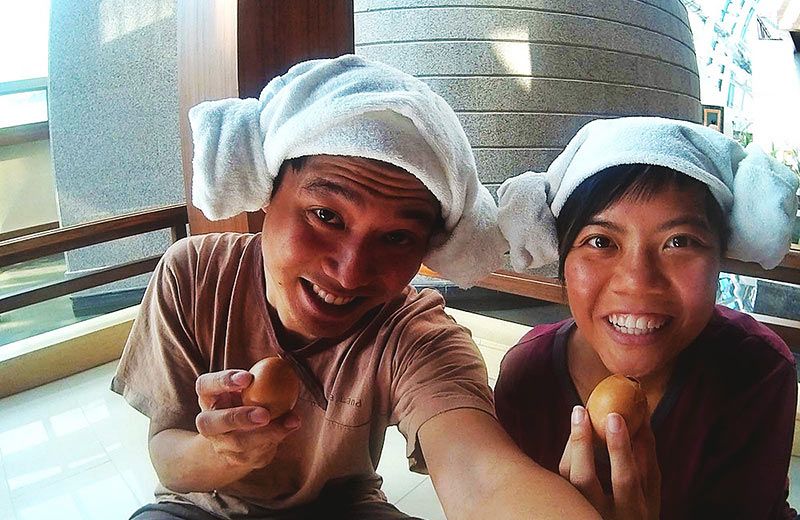 Did it like the Korean dramas, but the locals don't really do this towel thing IRL; only bo liao tourists like us do.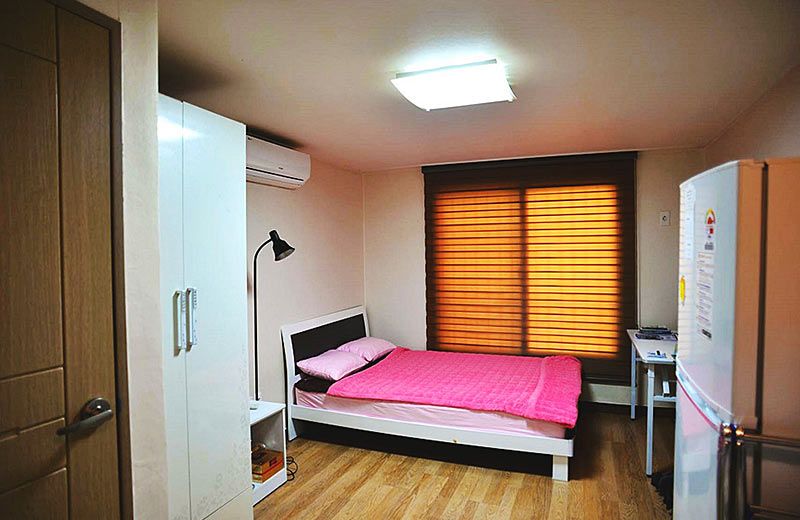 Then we met Sunny, an Airbnb owner and she brought us to her cozy room studio.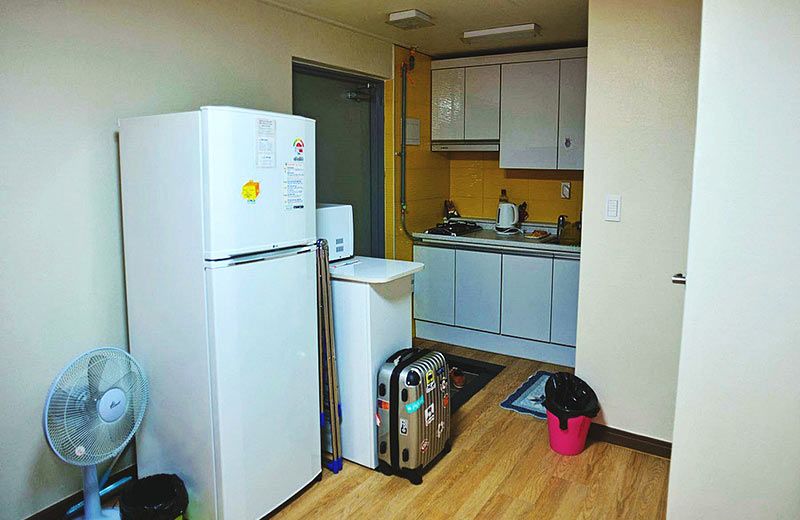 All-in-one.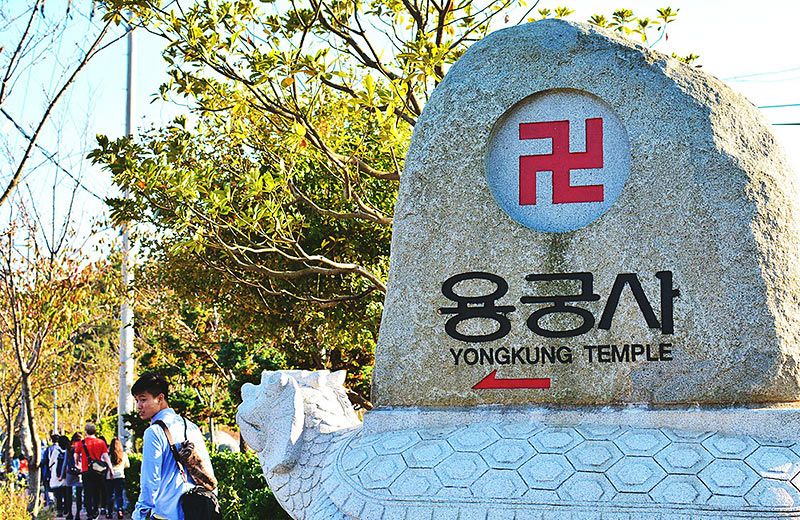 After settling down, our first attraction was Haedong Yonggungsa Temple 해동 용궁사.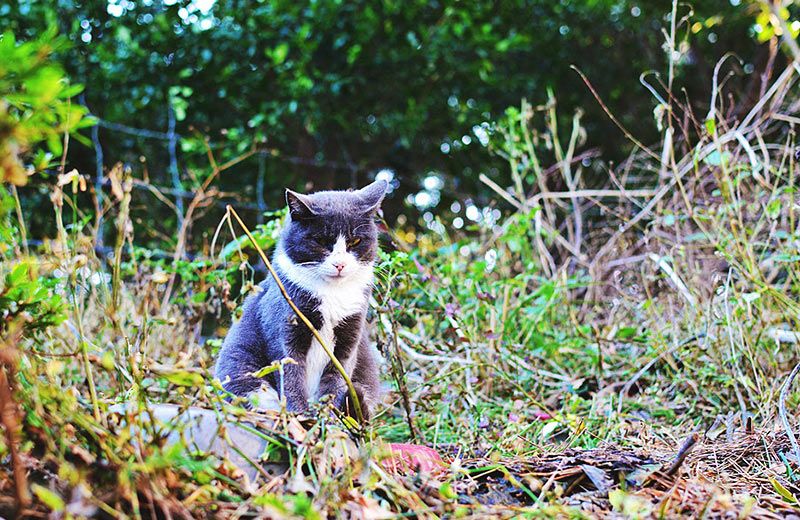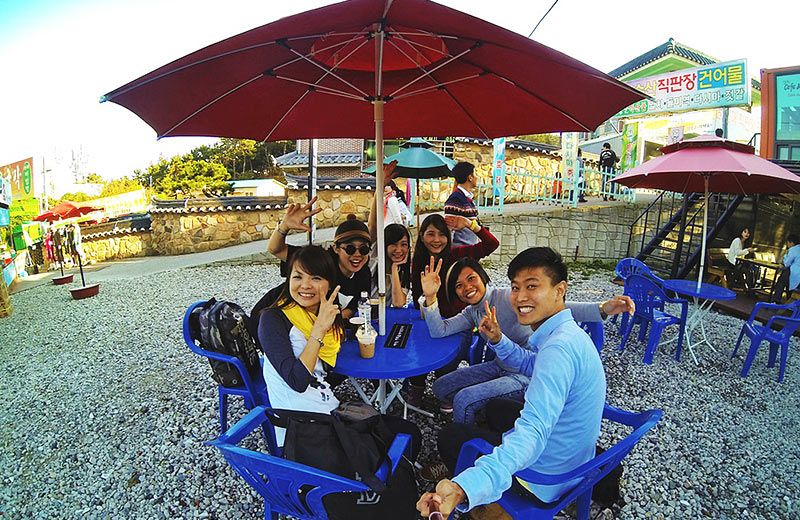 There, we bumped into the AIG girls when we were supposed to meet later. So surreal so happy that we finally see each other outside of NATAS fairs 😀 I've known them since I was a poly kid working as part-time and they are like elder sisters to me always taking care of me. No exception this time round as they were gonna help us chope seats at the Fireworks Festival while we continue to sightsee.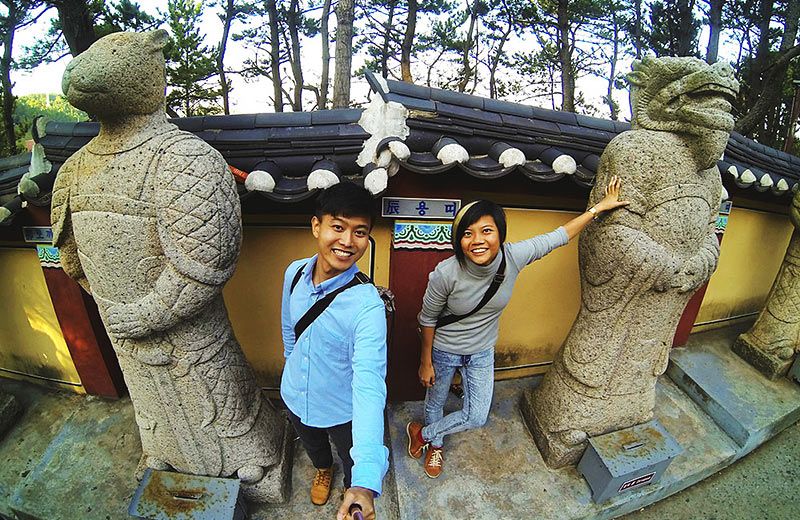 Our zodiacs.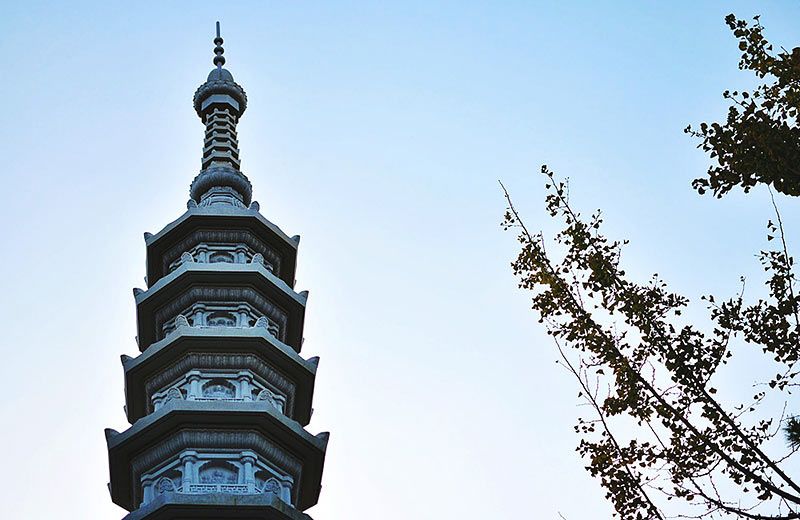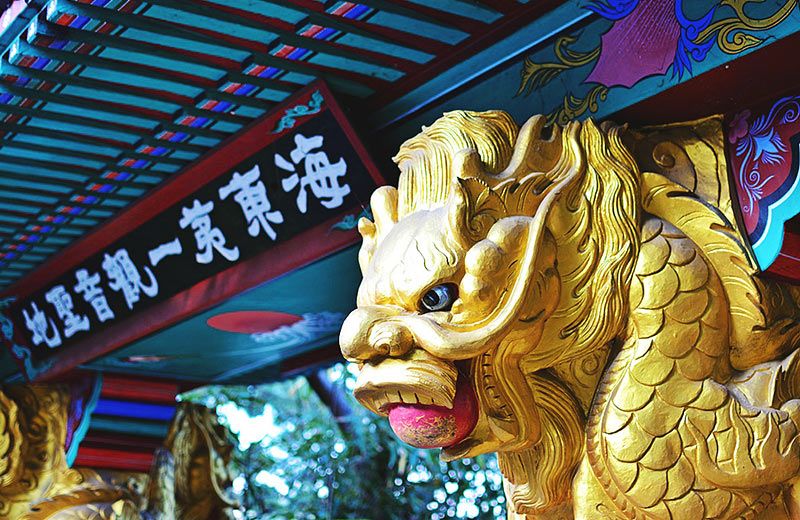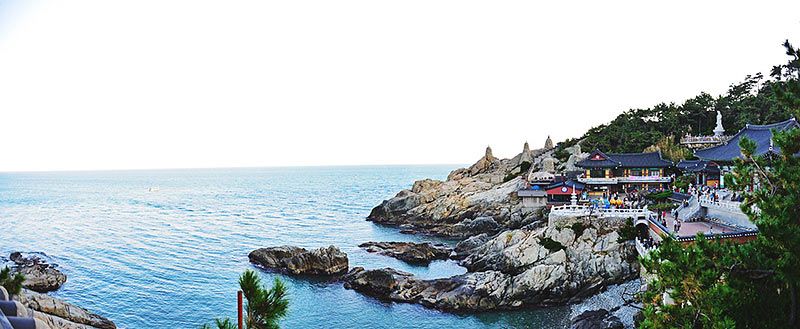 Temple by the sea. Quite nice but spoiled by the amount of crowds.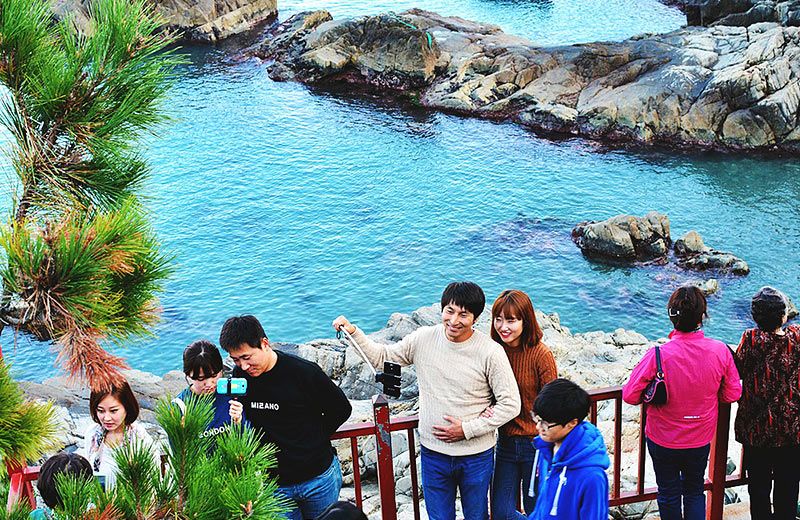 Selfie sticks.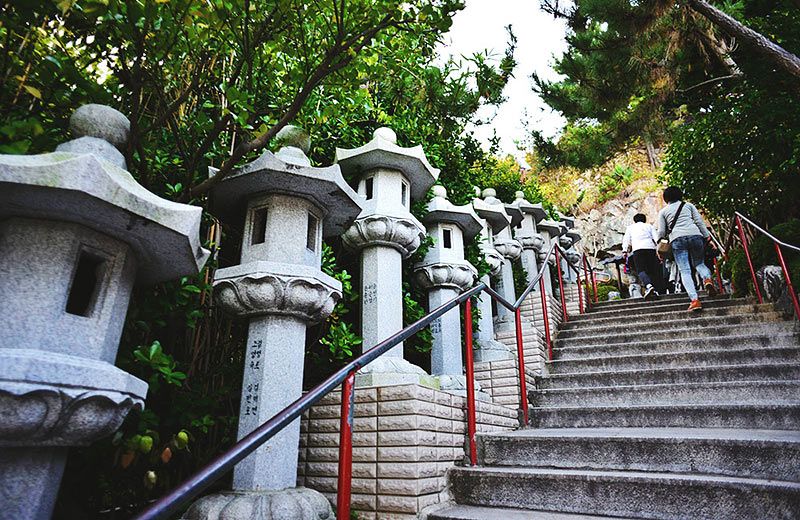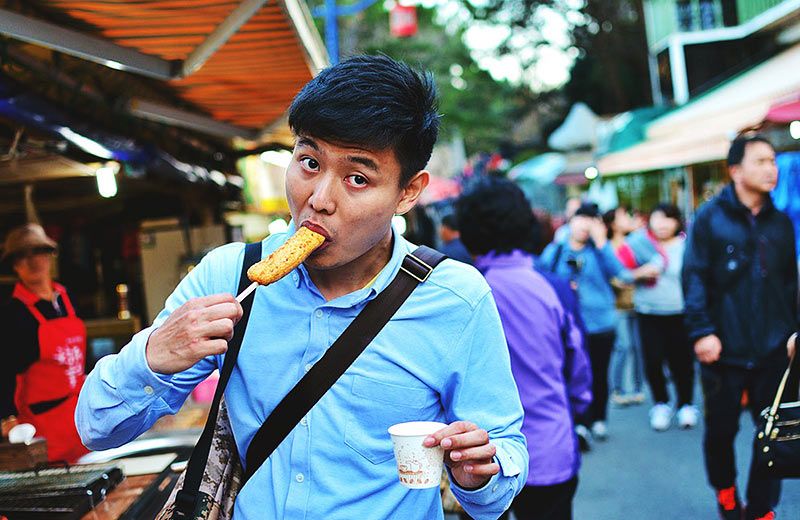 Wahahaha :p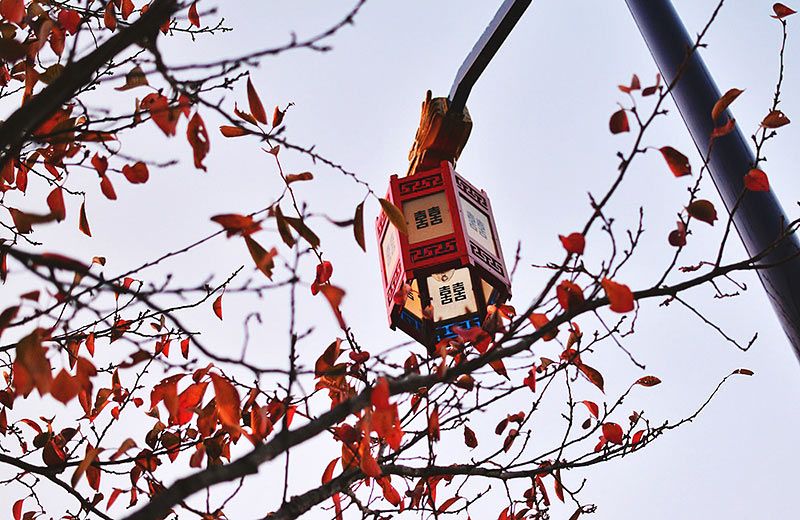 The real crowd was the one after we left the temple and headed to the Busan Fireworks Festival 부산 불꽃축제. It was crazy ploughing through the sea of people and amazingly, we managed to locate the AIG girls..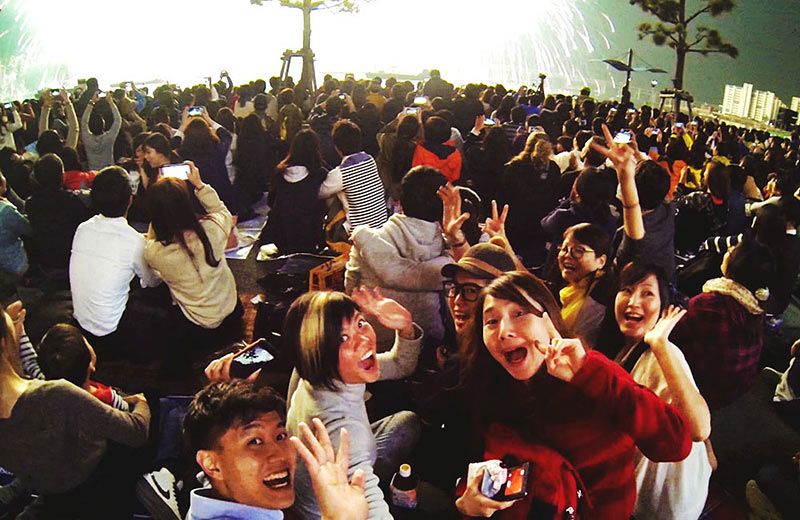 ..voila! We were reunited under a sky full of sparks.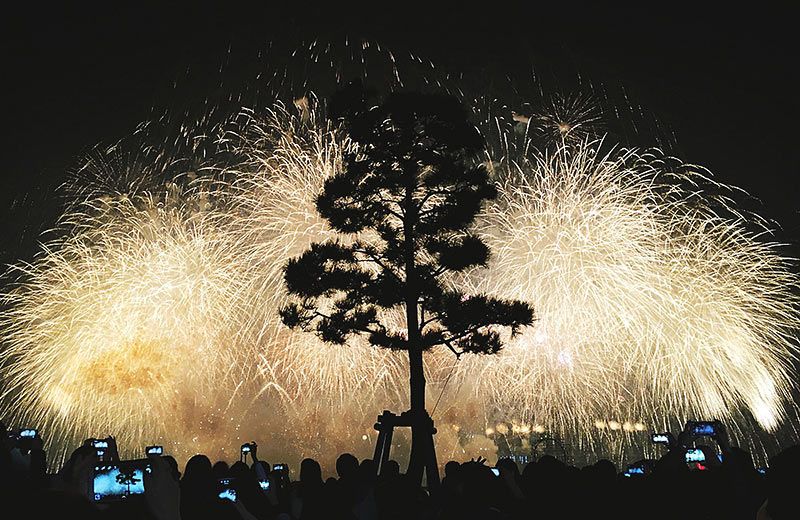 Awesome synchronisation that lasted for an hour (with some breaks in between of course). So damn beautiful we just went "wah wah wah" all the way.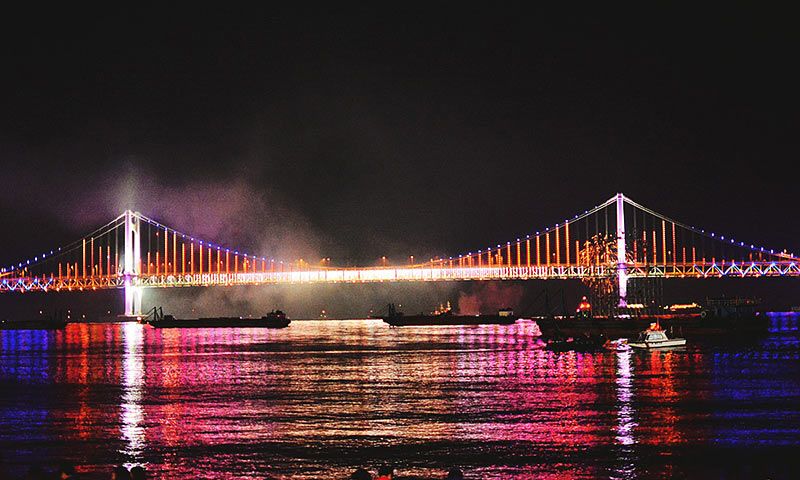 Gwangalli Beach 광안리해수욕장 where the festival was held.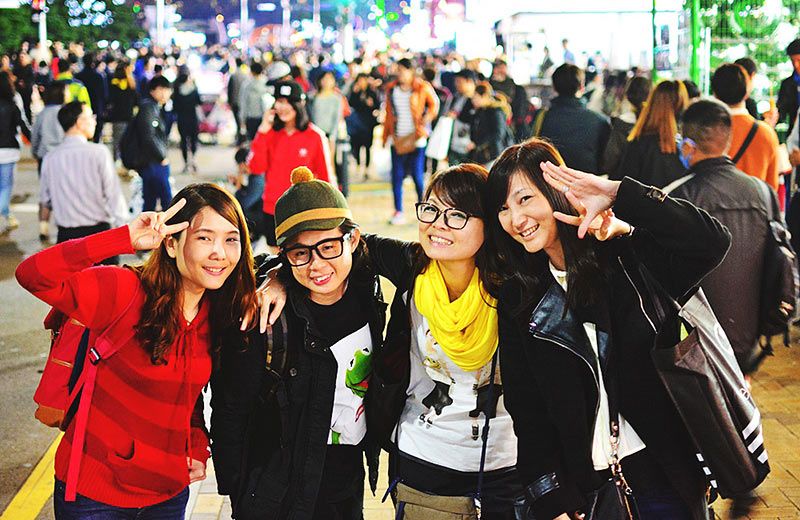 Friendship 🙂
Given the amount of people, the crowd control was very good. Subway was very packed otw back but it wasn't unboardable.