A day trip to Ulsan (the next city) to climb mountains, and Loti told me it'd be a relaxing one. Liar lol.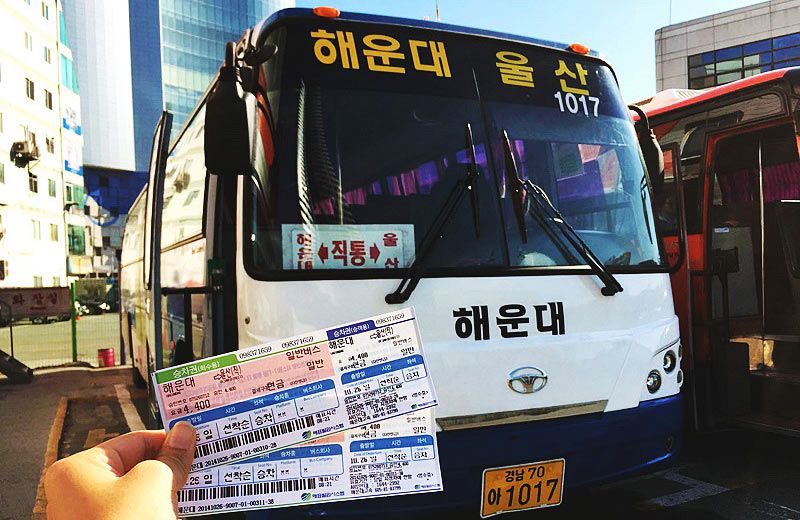 Took a bus to Ulsan and it was about an hour's ride.
When we arrived at Ulsan terminal, no one knew how to get to Yeongnam Alps 영남알프스. Communication was a big problem, so in the end we followed a random bus driver instructions and anyhow whacked.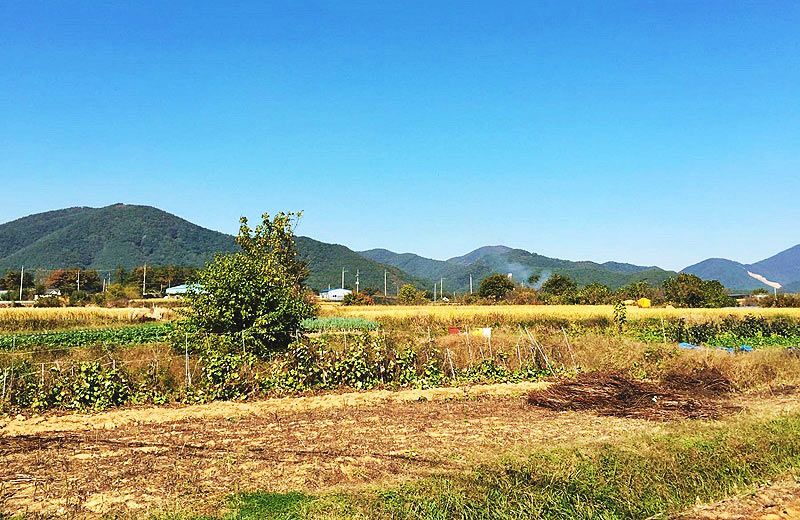 On the way.
Our initial plan was to get to Sinbulsan Mountain 신불산, but due to lack of sufficient research and on-ground tourist info, we got lost for almost an hour after alighting the bus. There was also no internet connection and if not for bumping into an english speaking local youngster, I think we'd spend another one hour walking on flat grounds.
In the end we saw random some trails and decided to go for the shortest one – about 2km I think.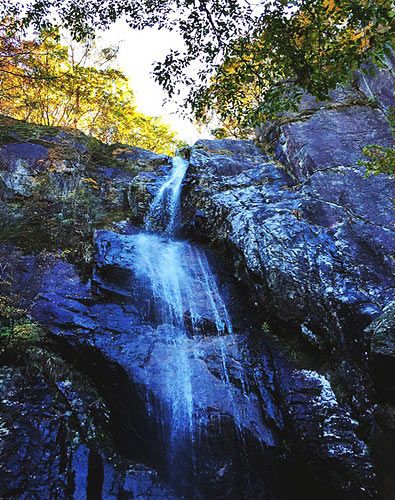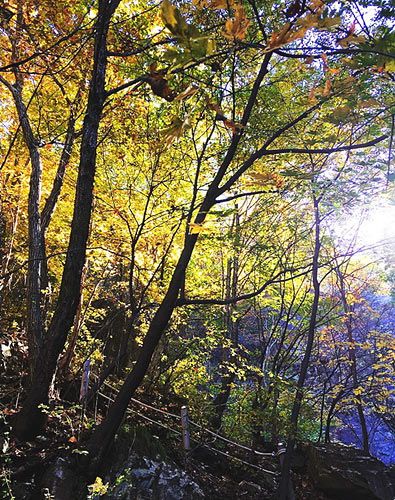 The weather was good and we were better prepared than the previous climb attempt, but the scenery was not very nice.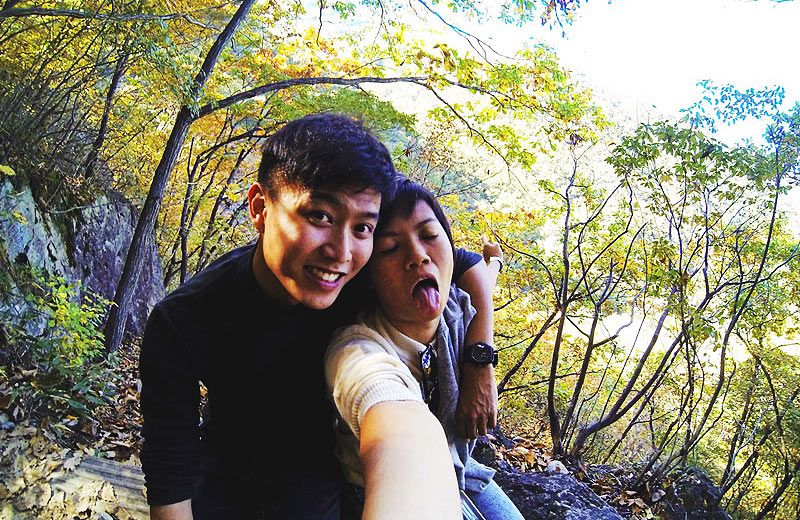 Mountain climbing is so not my thing.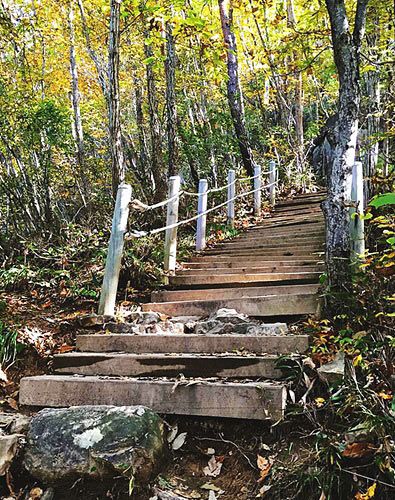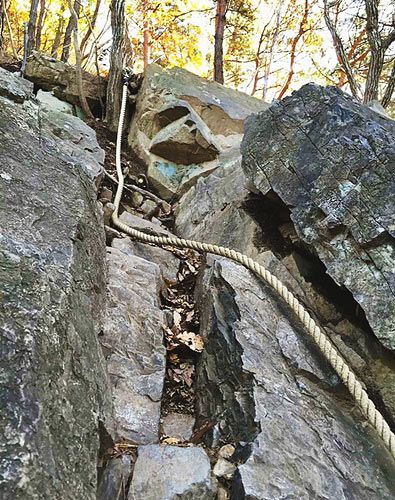 Though the route was short, there were a lot of steep climbs and we reached a point where we need to use a rope to get up.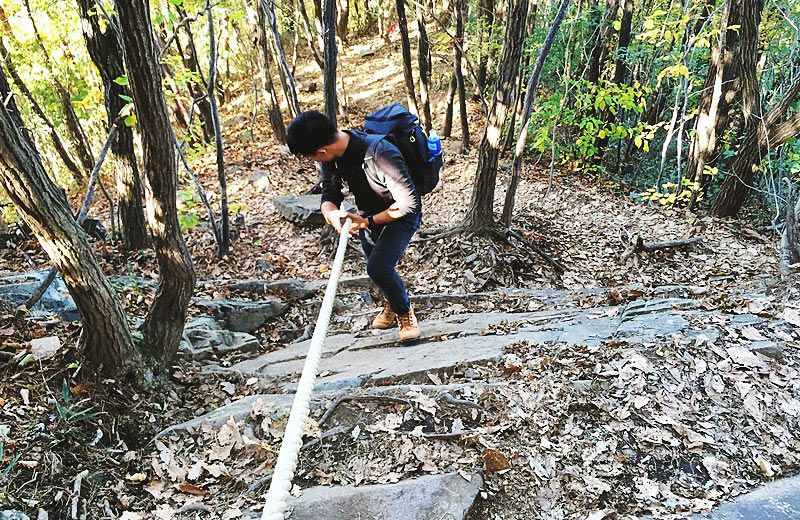 I kinda freaked out there and some locals passed by us and told us it's dangerous to continue. We gave up at that point.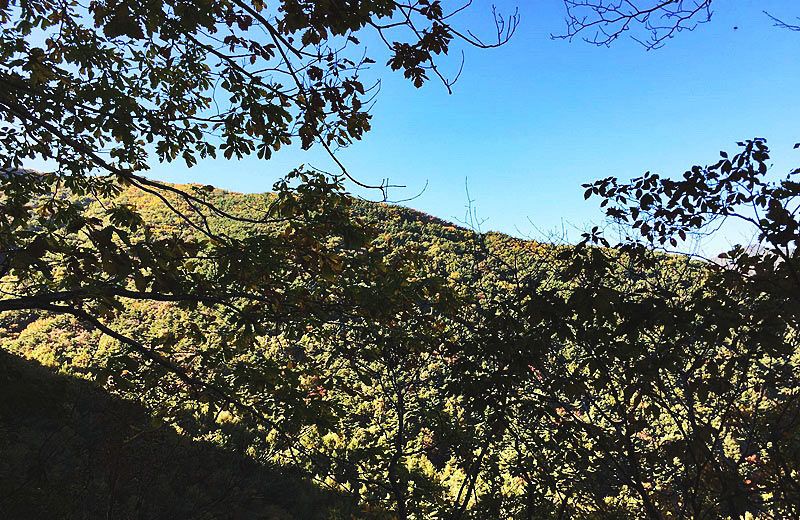 But anyway, the view was meh. Perhaps we were not even in the right place all along. We were supposed to see this.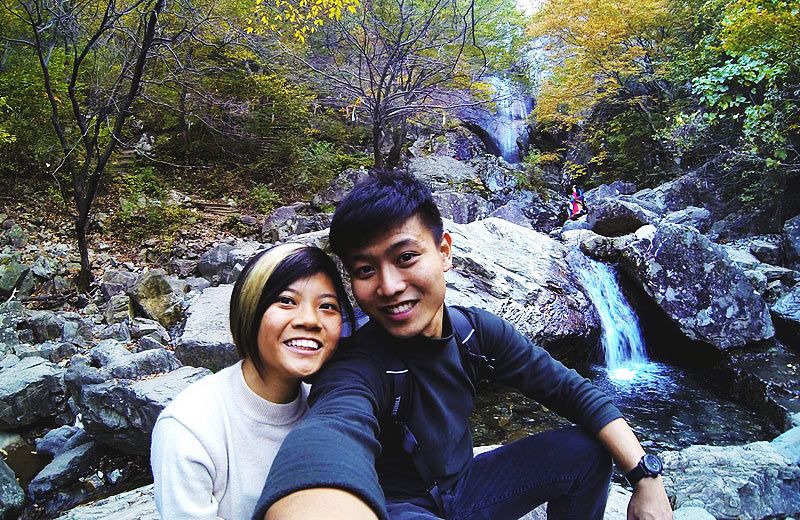 Chilled by the waterfall at the bottom for a while.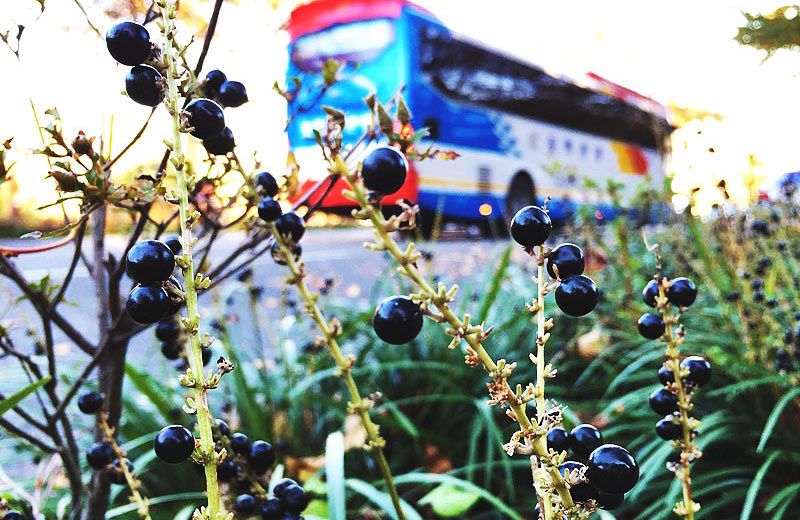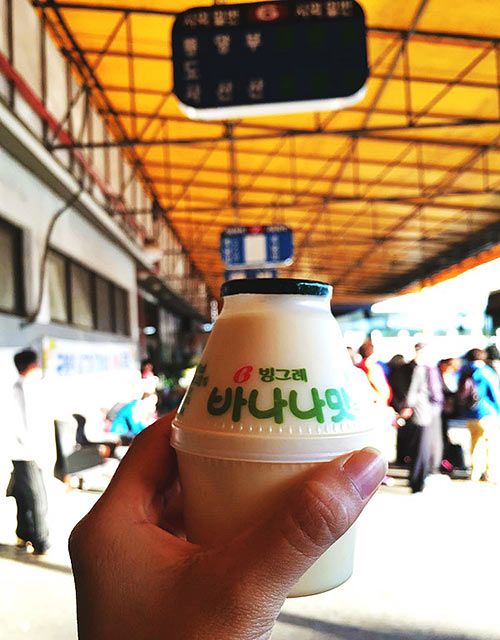 Our fav Bingrae banana milk always make everything feel better.
Evening was walking around BIFF Square back at Busan. I thought it was pronounced as "bee eye eff eff square" (saying out the abbreviations), but the locals know it as 'beef square.' Hahaha.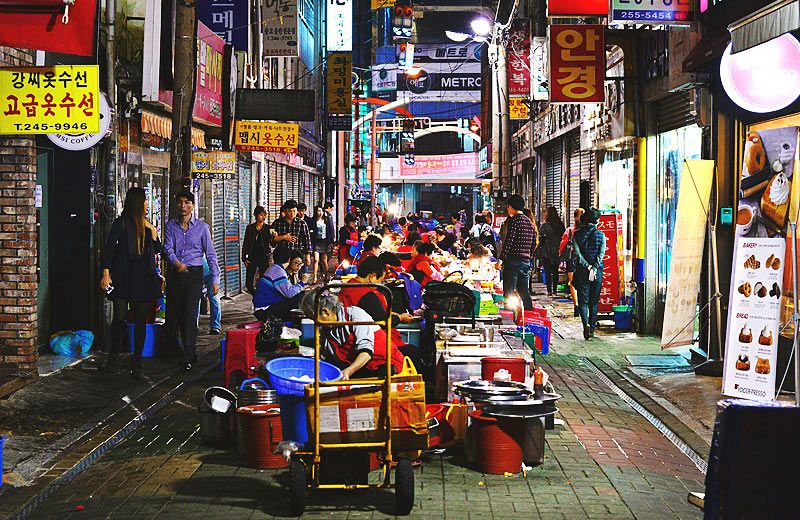 The Bupyeong Kkangtong Market 부평시장 night market in the vicinity. Lots of street food.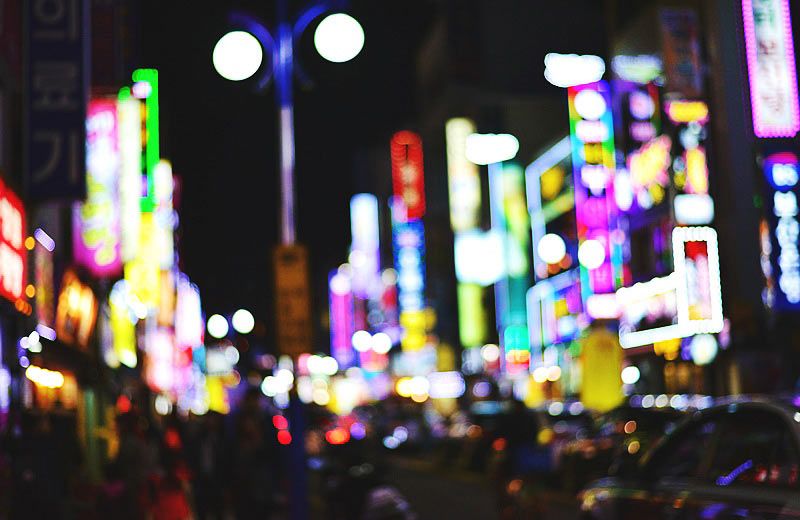 Walked into a random roadside restaurant that looks so popular among locals. Saw some hotplate with cheese thing and we thought wow let's go!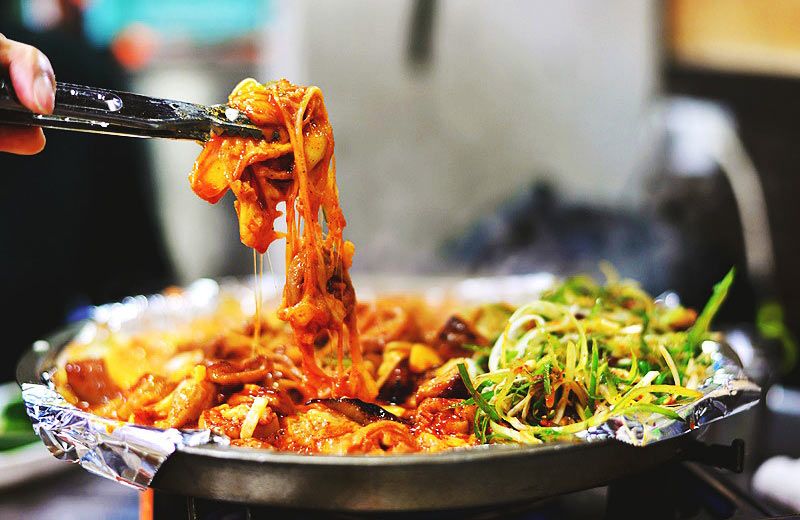 Looks delish and what could go wrong right. But the horror story began when we served a bowl of pig's blood soup as appetiser; and then I realised that we just ordered a whole hotplate of pig's small intestines. OMG I wanted to puke. But out of courtesy, we managed to mind fuck ourselves and chewed 70% of it. Bad climb bad meal bad day.