Theme park day to Everland 에버랜드!
Another long train ride to far far away.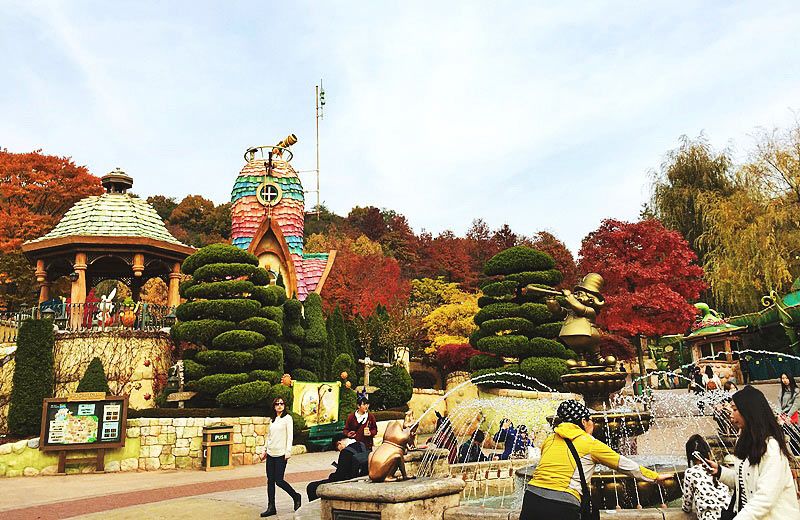 It was Halloween then, and the park was decked up with all the decors. I was excited 'cos I missed out the USS Halloween Horror Nights back at home.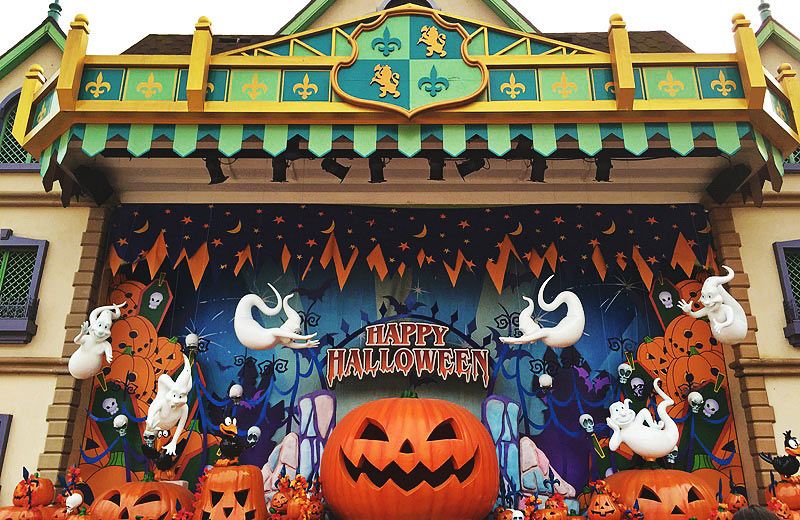 Ahhhh!
Not very realistic 3D floor painting haha.
Everland is so goddamn big they had their own in-house mini zoo called Zootopia. We only had time to queue for the Safari World tour though.
Hyenas.
Lots of lions, tigers, bears and beasts but they moved so fast that I can't photograph them in time.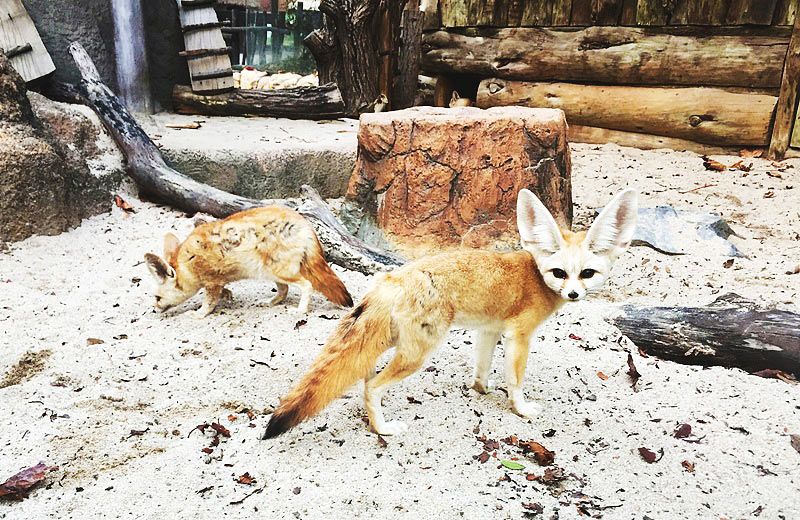 Fennec fox. Mega cute!
Meerkat and some racoon like thingy.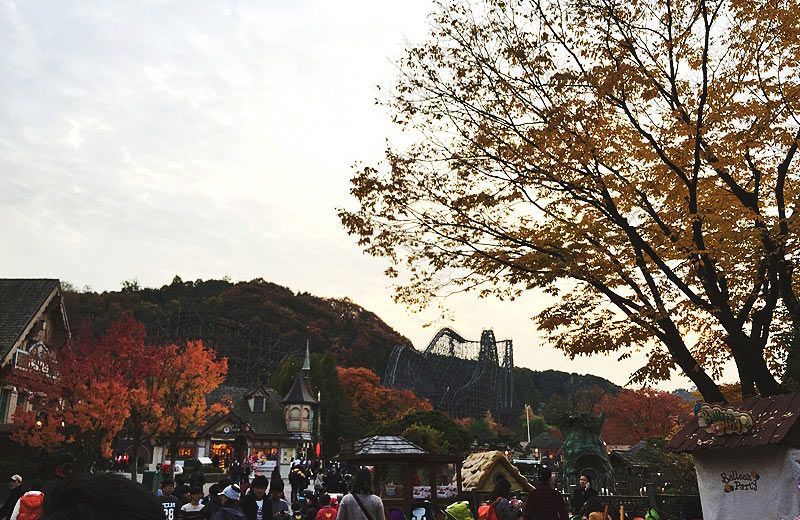 Saw that rollercoaster in the background? That's the most challenging and popular ride called T Express and we had to Q to get a Q-pass in advance to ride it. Loti really hates and doesn't understand why I love all these adrenaline rides but I still forced him to go with me muahaha. Plunge after plunge, shiok!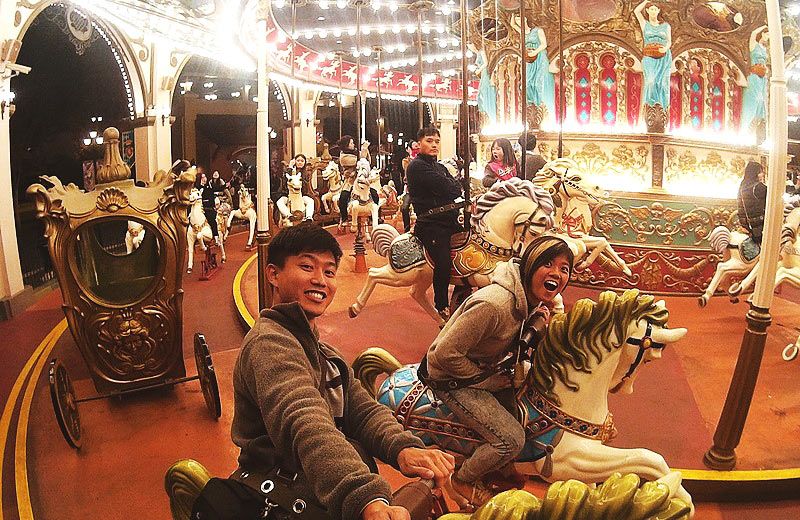 Something more relaxing to calm his nerves :p
Everland at night was very pretty. We had dinner by the European looking stretch while listening to live band music in the cold weather~
Some ceiling filled up with love messages in colourful lighted balls.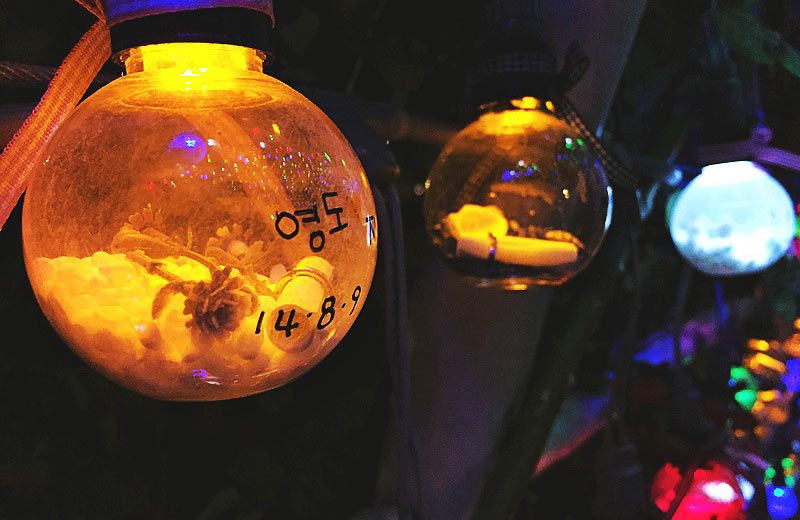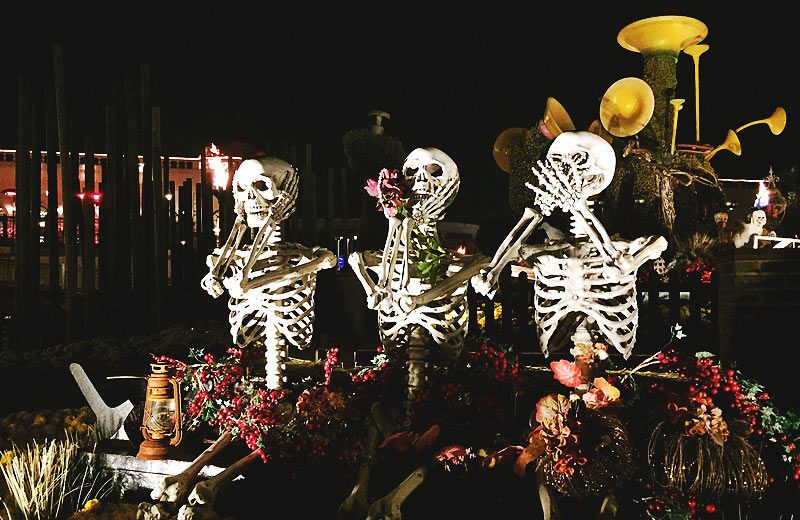 The Halloween feel was not very strong 'cos I think it was a weekday, and most Halloween attractions need to pay to get in so we didn't.
However, they do have other interesting stuffs like a black out light parade which totally left us in awe. Loti was very shocked at how this Everland way exceeded his expectations and his reluctance for theme park visiting was suddenly gone.
It was a super exhausting day and we made a boo-boo on the way back and almost missed the last train.