Went on a half-day morning tour to the Demilitarized Zone (DMZ) 한반도 비무장지대, between North and South Korea.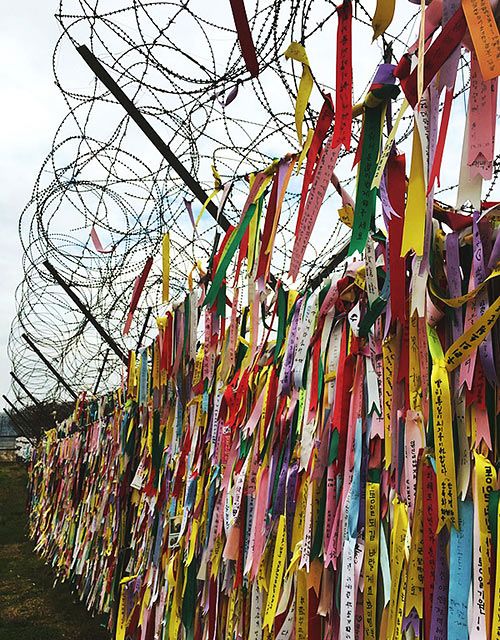 Wishes for one Korea.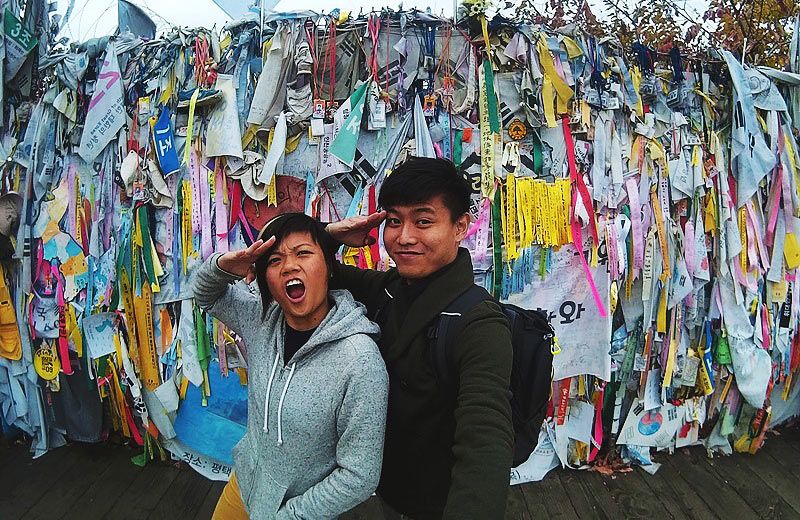 The tour was interesting and informative, with a friendly English speaking guide to explain everything to us. We also went to the third infiltration tunnel but no photos were allowed.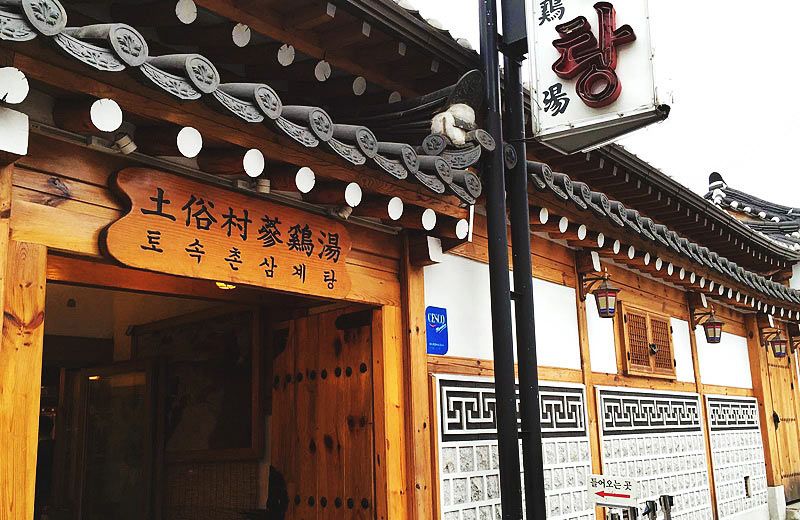 Lunched at the famous Tosokchon 토속촌. Luckily there wasn't any queue.
Our first ginseng chicken in Korea. Yums.
Shopping at Dongdaemun area thereafter.
There was a wholesale street selling toys and stationery that we stumbled upon, but nothing one lei. I was expecting something like Artfriend standard but apparently not. Just some very old school shops.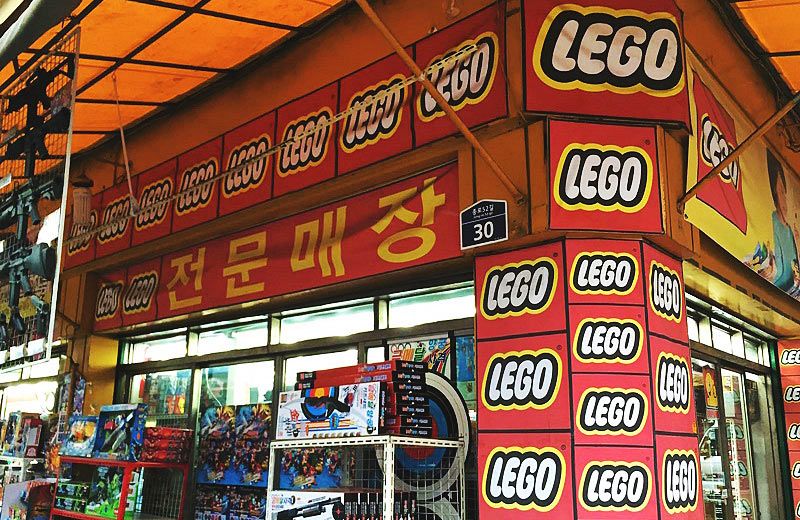 The only toy place worth going was the big Lego store.
Hong Cup stall servers dressed up for Halloween.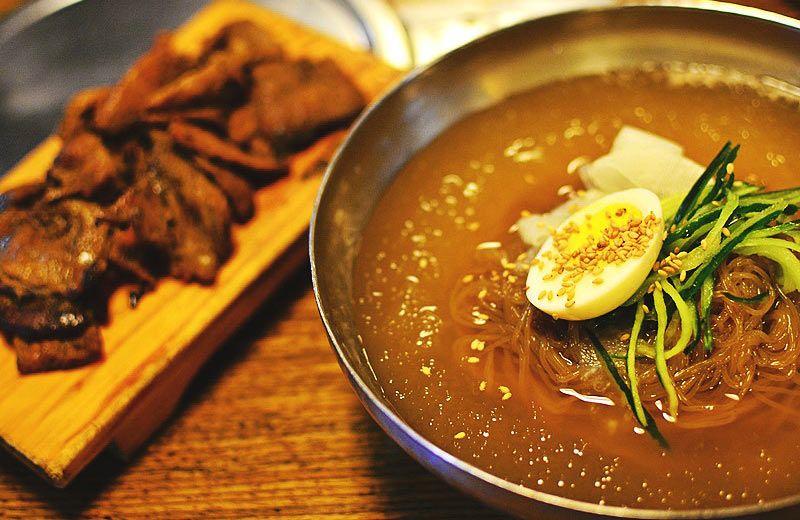 Simple dinner at the second storey of our apartment building. We whizzed past the BBQ smell everyday before heading "home" and we finally tried it. Cheap and good.
Then we decided to end our second last night by going to a club. And of all, we decided to go to the most popular one among Uni students – Cocoon. Possibly a worse choice ever.
It was also Halloween Party and everyone was dressed up.
The queue was insane, but we queued anyway. The cover change was crazy expensive – 35,000 won, but we paid anyway.
The crowd and music and alcohol was shit, but we tried to party anyway. After ten minutes of shoving and loud thumping, we couldn't take it anymore and left for good. Too young and trashy for us. A very pricey experience to pay for.
We ended up drinking Bingrae banana milk while chilling at our rooftop, with all that stupid music still all around.