The second day was our only full "travel" day. Engaged a driver through Yogyakarta Driver Atok and his son (Adit) came to pick us up at 3.30am. He was damn punctual, and pleasant too.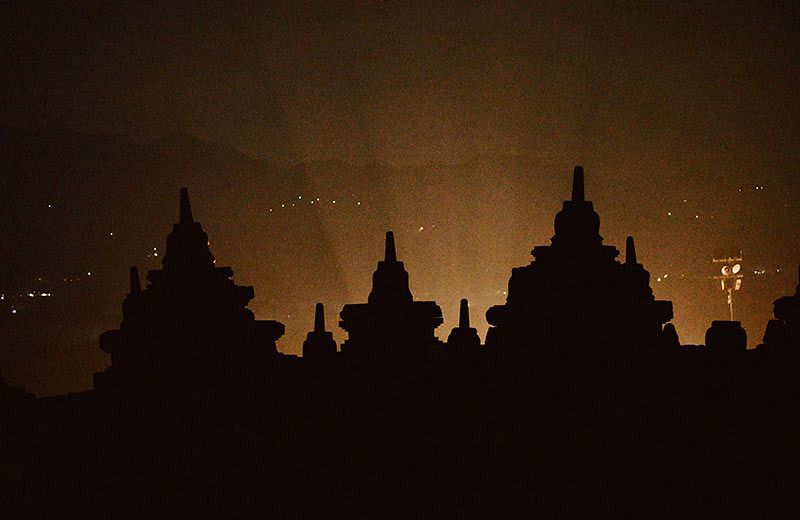 Set off in the dark and reached Borobudur Temple at about 5.30am for their sunrise tour.
The entrance fee to this one attraction (a whopping 380K rupiah per pax) is more expensive than our total individual spending in Yogya I think. But then again, Borobudur is a famous UNESCO World Heritage Site that's 1200 years old and I guess you'd probably visit only once in your life, so lan lan lor.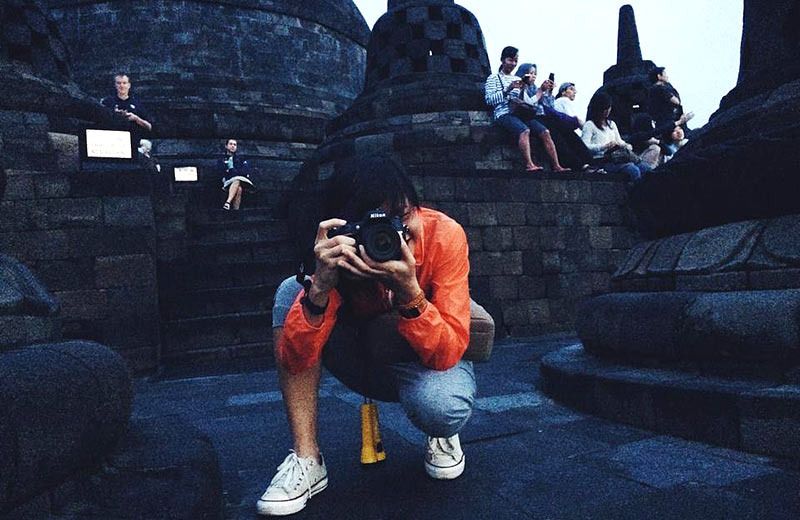 We waited around in the darkness and coldness (posing like an ah tiong) with other early bird tourists.
However, due to the rain the previous day, we couldn't see the sunrise the way we imagined.

Nevertheless, it was beautiful.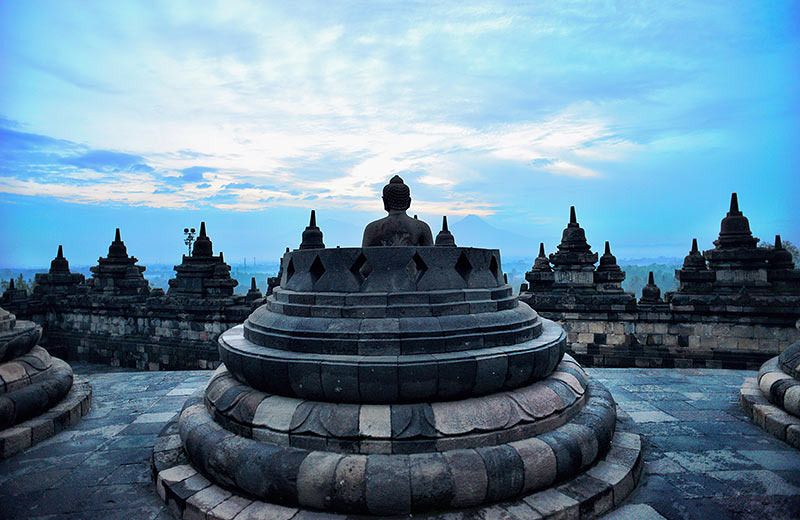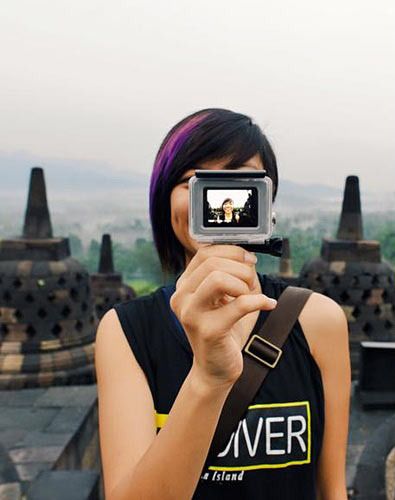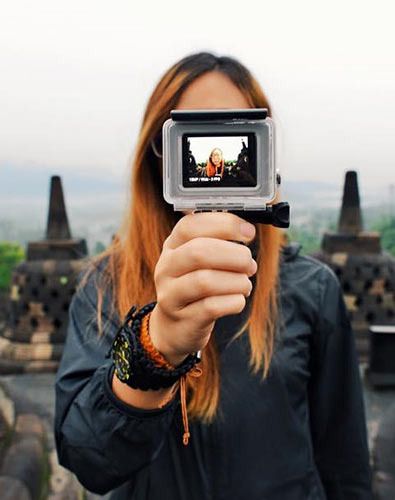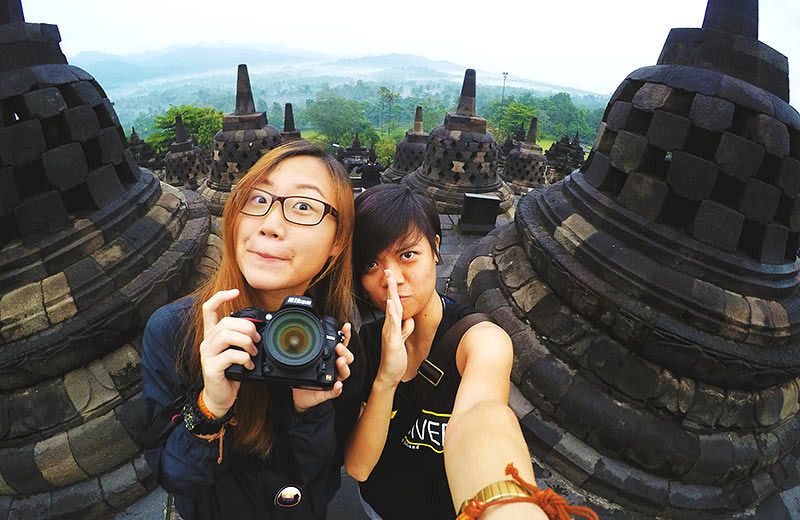 Took lotsa touristy shots.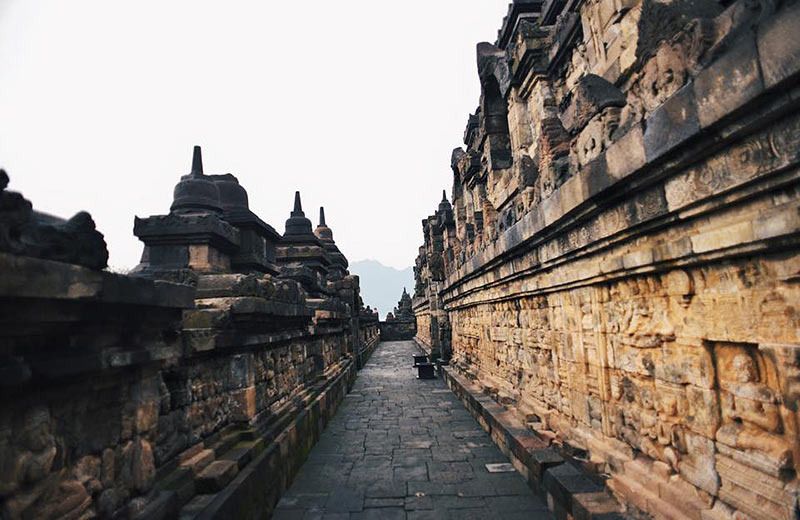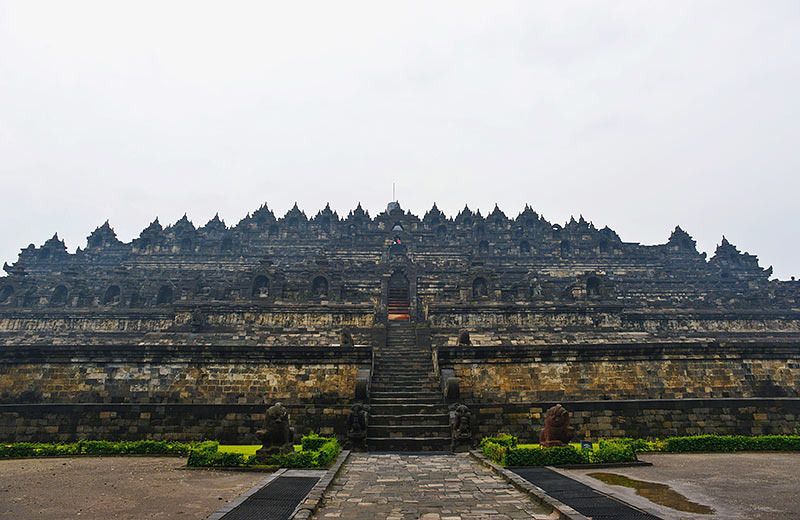 By the time we descended to ground floor, hordes of people came flooding in.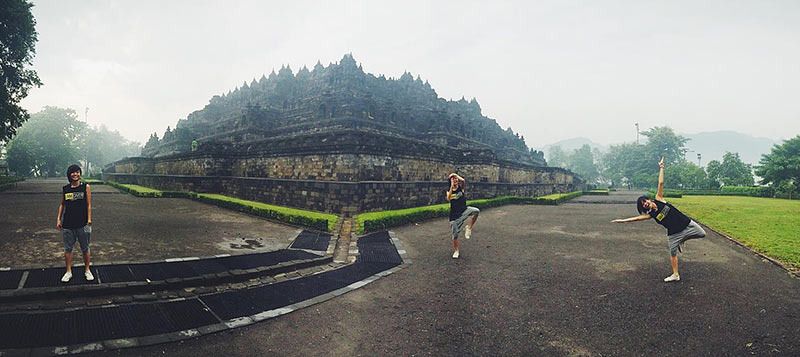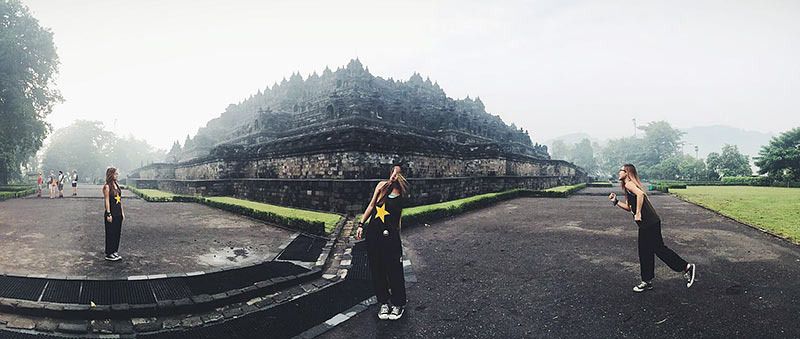 Think we spent over two hours there, then when exiting, we followed the signs instead of the given map and got lost. Were lead to the local exit which was different from our supposed sunrise exit through the Manohara Hotel.
Spent another half an hour finding our way there and claiming our free breakfast while poor Adit waited for us.
Next stop, about two hours away, was Prambanan Temple. Another hefty 240K rupiah for entrance fees.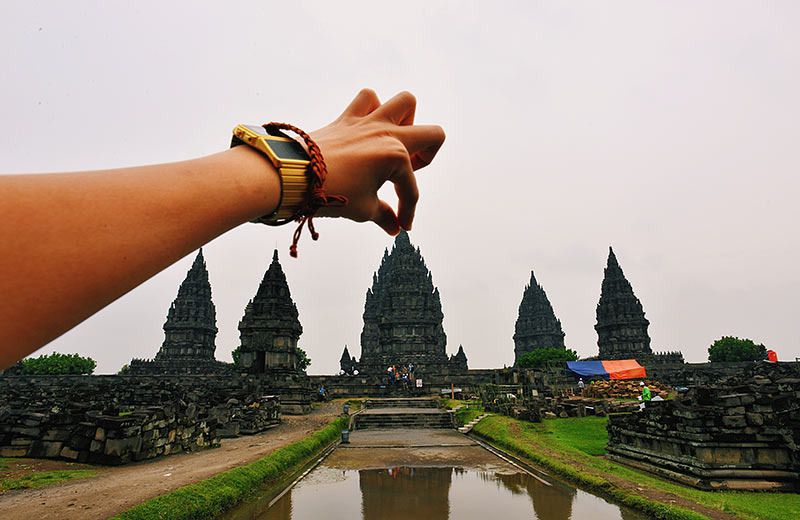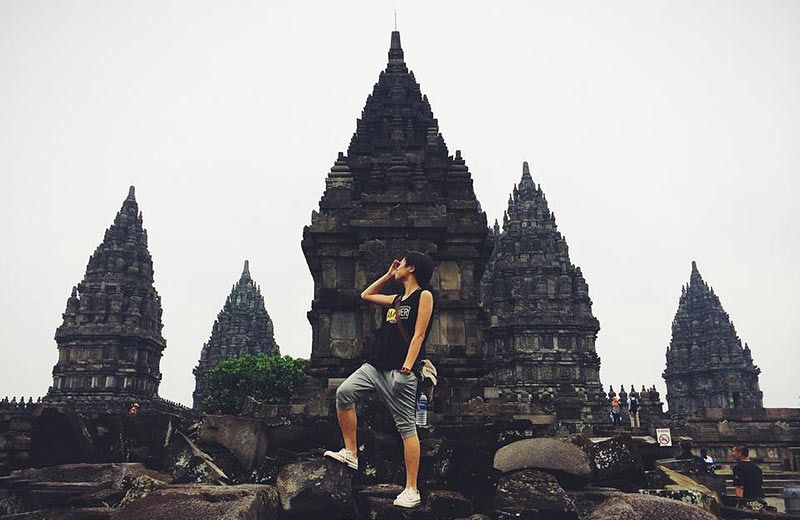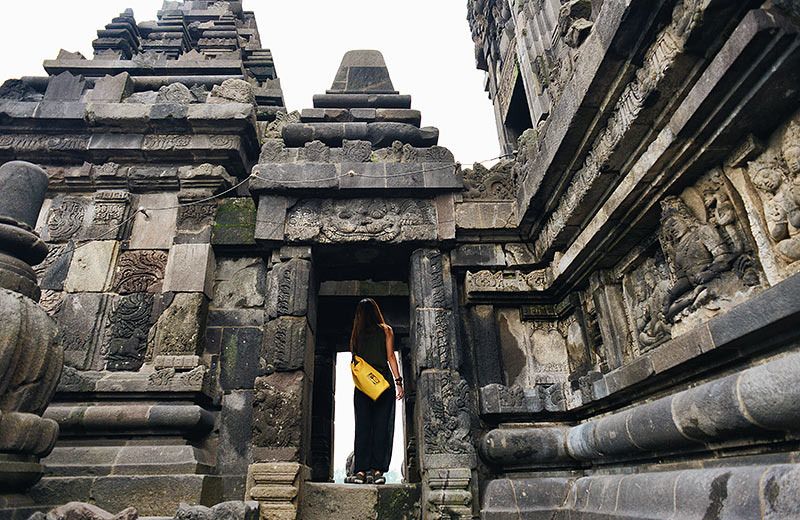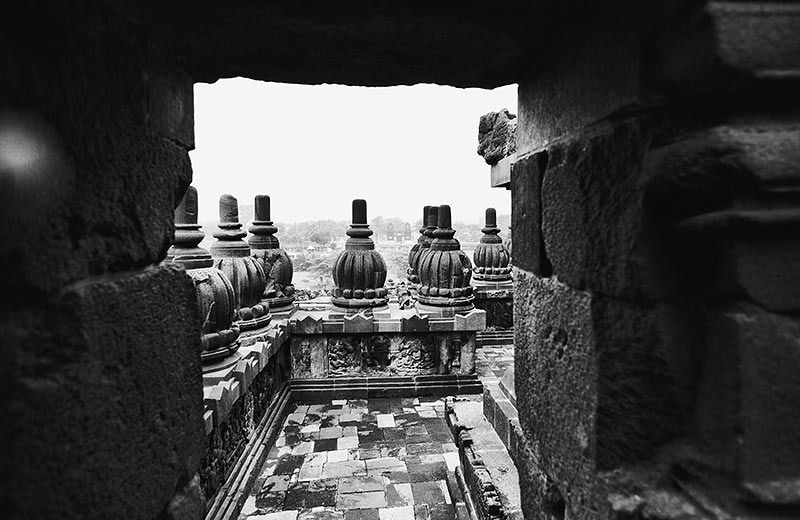 After a while, it was like meh – not very impressed.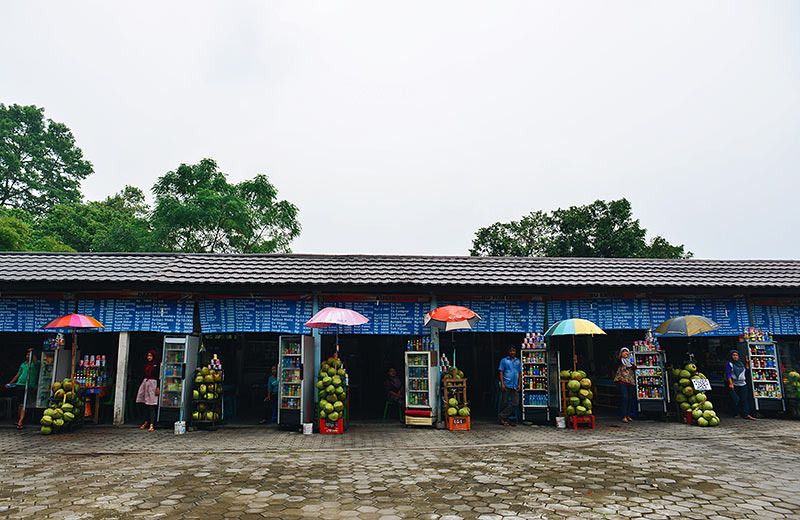 As soon as we exit, rows of copy and paste food stalls were soliciting for our businesses. Kinda stresssed to pick one but we did eventually.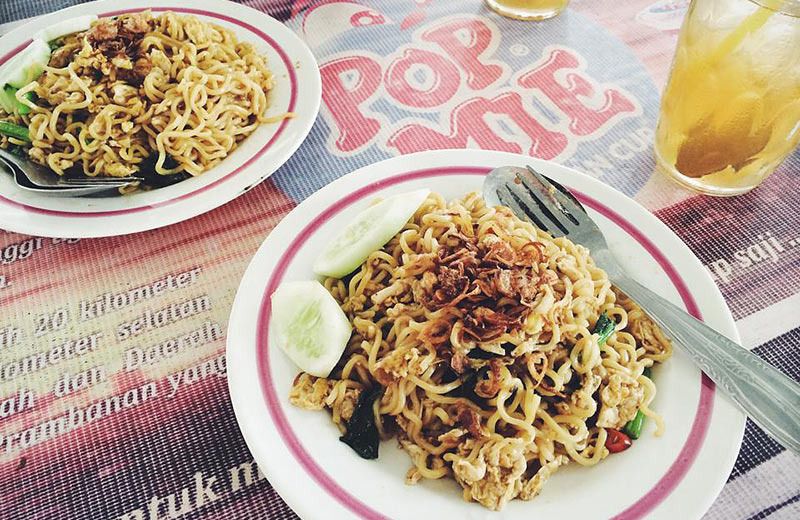 Chose one of the dirtiest stalls and ordered Indomie Goreng. So damn good we ordered another plate each.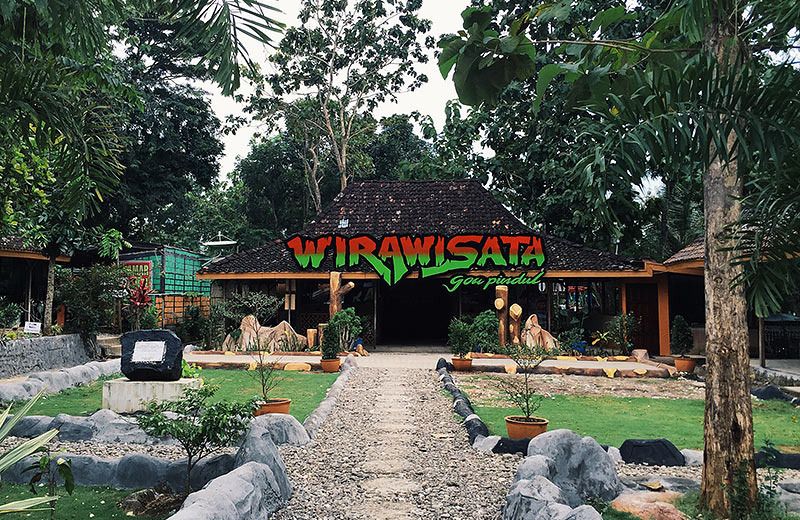 Then to the Goa Pindul for cave tubing.
All ready for some butt soaking.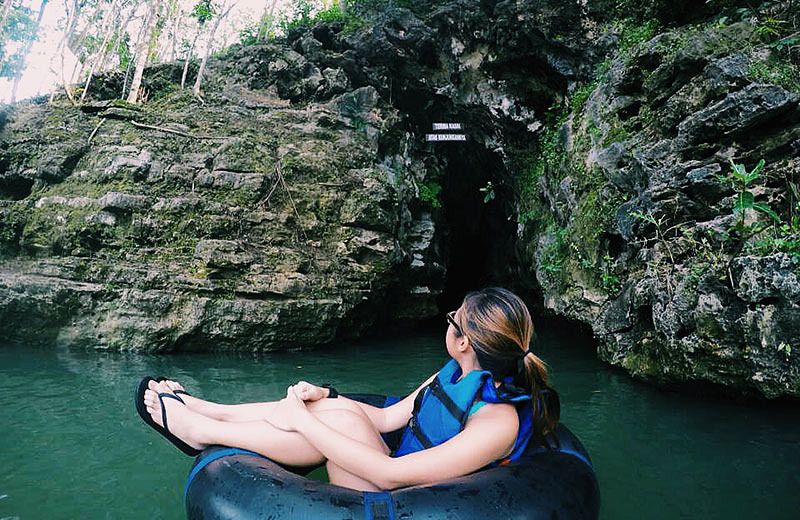 Was blessed with clean waters heh.
It wasn't as adventurous as an activity I imagined. More like lazing along the flow of river and looking up at caves – super dark with lotsa bats (which looked like they're gonna fall on us any moment). Our guide was very humorous so he made the whole tour lot more entertaining.
Initial plan was another temple called Ratu Boko but we decided to forsake it. Good choice as it started pouring soon after, again.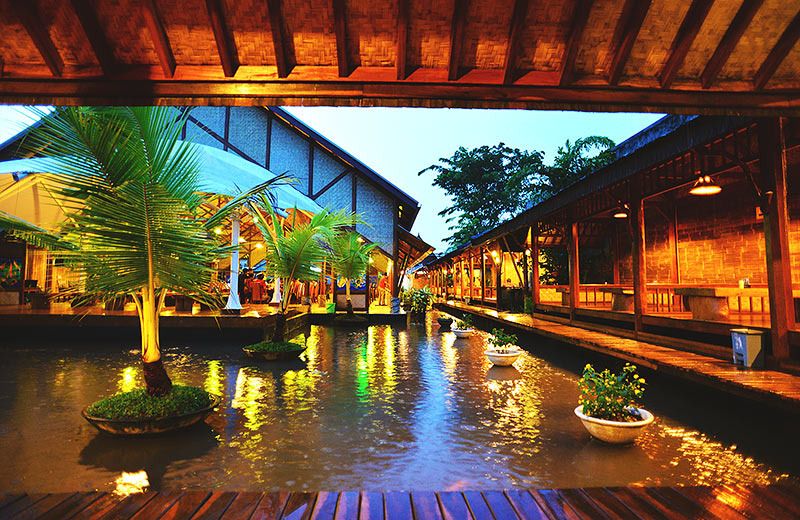 Headed for an early dinner at Mang Engking.
The place looked damn upz and we thought it's gonna be expensive, but turned out not.
The fish, as told by the server, serves 3-4 pax. But it was tasty so after downing one we ordered another flavour to try, and obviously we couldn't finish. Over order again hahaha.