The third day was a switch in area. Goodbye to serenity among the uphill greenery.
Before checking out, we hit Padang Padang Beach the moment we woke up.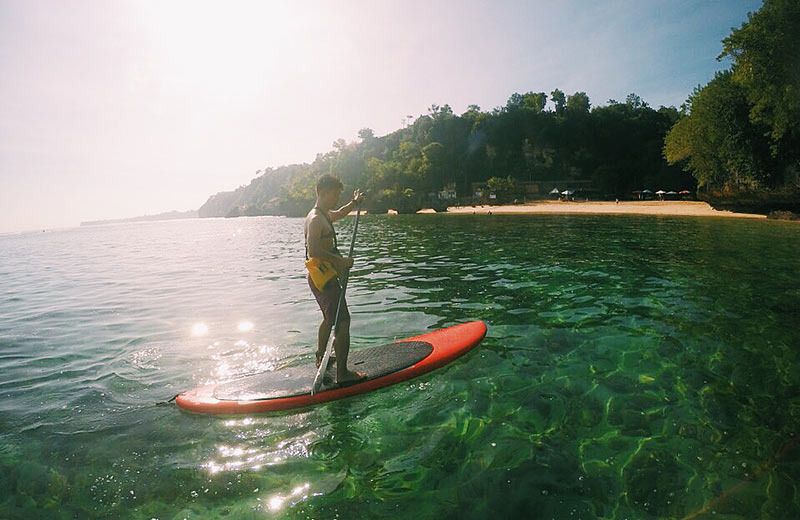 We rented the STAND UP paddle boards for one and a half hours, but ended up sitting and lying on them most of the times.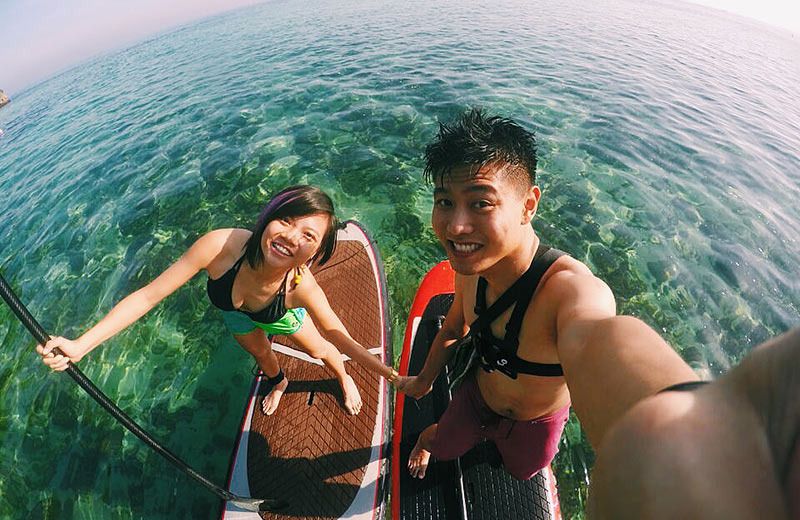 We couldn't paddle too far out, so we followed some ang mohs go play with the waves. Got thrown off our boards a few times hah fun shit.
Packed up and made our way to our new villa located at Canggu. The drive took almost two hours.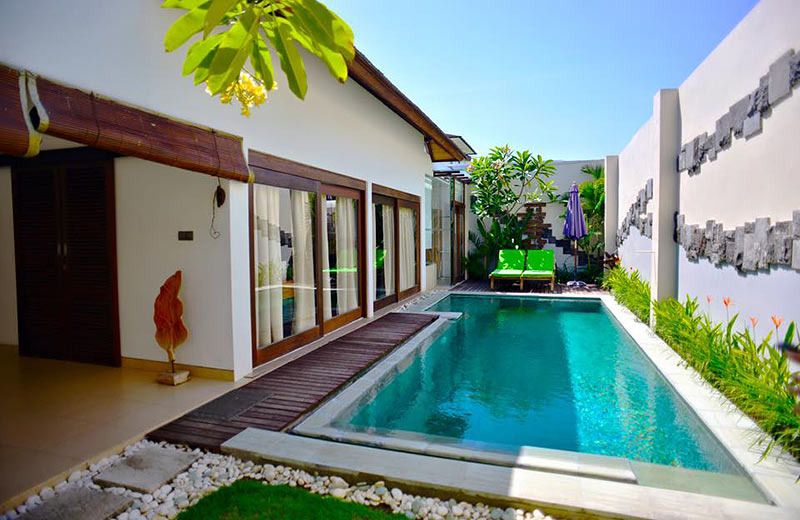 Jeng jeng! Zoe Villa.
It was super big inside and very gorgeous.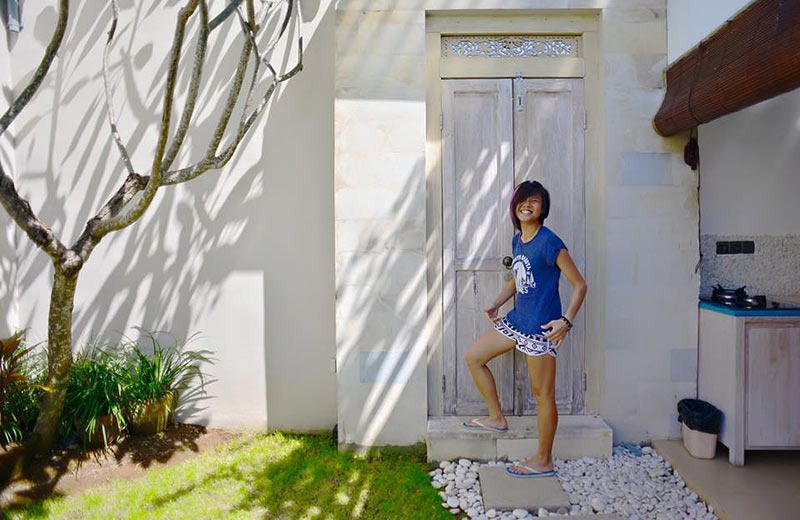 Loti spent a bomb on the accom 'cos we never had a full pool villa to ourselves before. Thanks love.
The rice padi fields near our villa.
This time, we rented one scooter only because it's easier to navigate with a pillion. Also, the roads in Canggu/Semiyak area were much more busier so having to keep stopping and checking for directions wasn't ideal.
Lunched at a nearby bike cafe/retail store, Deus Ex Machina.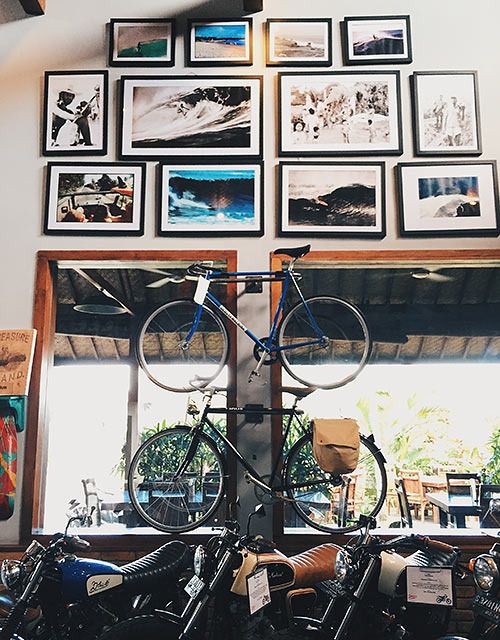 Then we spent quite a lot of time trying to find a bridge supposedly located at Batu Belig, but to no avail. Even the locals didn't seemed to know where. (Maybe our reference photo was too kua zhang.)
We gave up and headed to Potato Head Club to wait for sunset.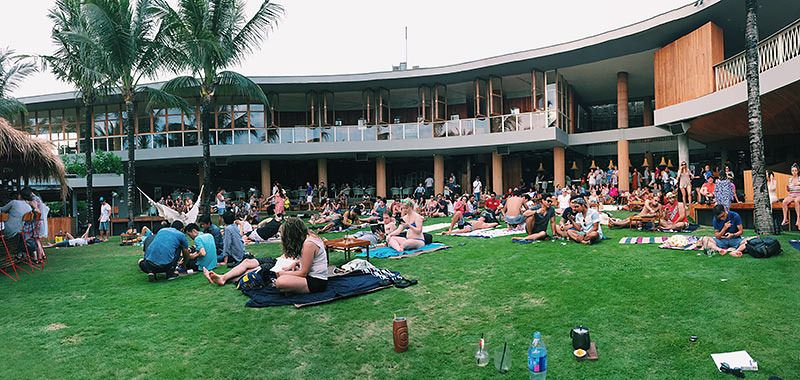 Due to overcrowding and the lack of reservations, we joined the rest and sat on the grass for picnic style.
Another golden sunset.
We then shifted to the sea front seats after night fell. Lovely place to chill as ever.