The day we hired a driver to bring us go temple hopping.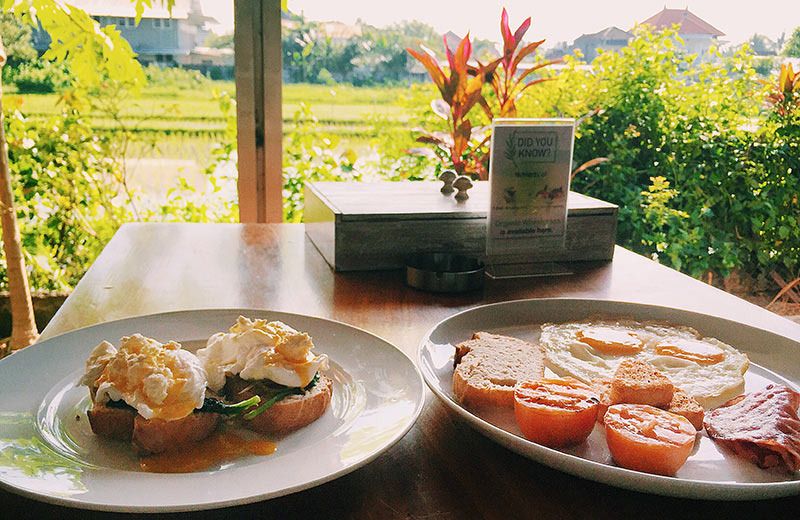 Kick started the day with breakfast overlooking some padi fields at Cafe Canggu, but the food and coffee was quite meh.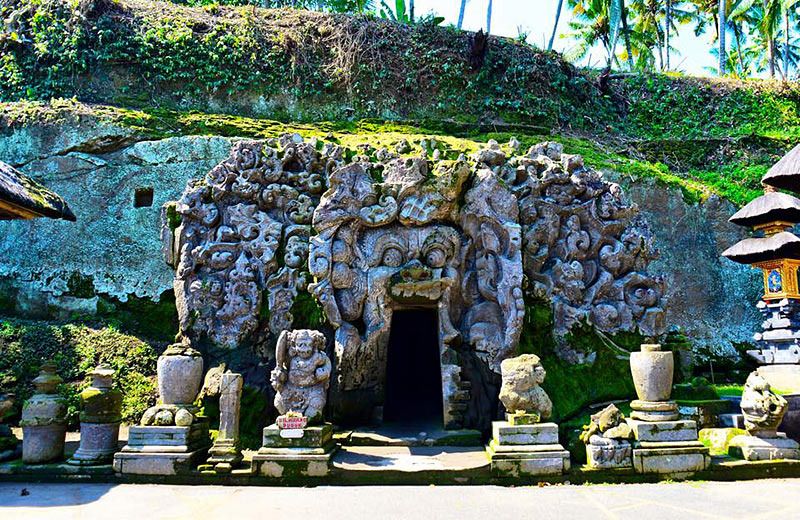 First temple – Goa Gajah, or Elephant Cave. This place was more like on the way shun bian visit kind. Not very worth staying for long IMO as the compound is quite small and nothing amazing.
Think we left within fifteen minutes.
Then to the temple that Loti was so excited to see – Gunang Kawi.
We were welcomed with steeps steps down, some holy water, and stretches of rice terraces.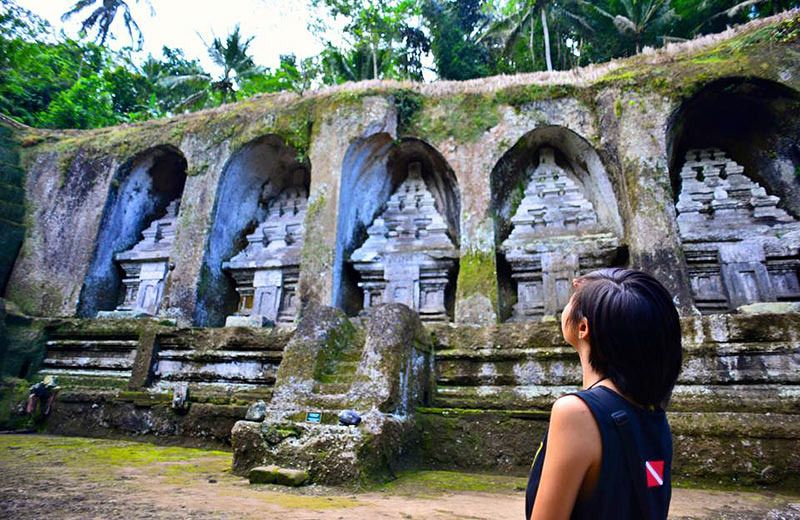 Here!
I look damn gu niang here 'cos of the sarong. Anyway, almost all temples in Bali require you to cover up. So if you're not wearing long pants, sarongs will be provided at the entrances. However, a lot of shops will try to sell you sarongs before you reach the entrances, just ignore and DON'T buy, unless you really like the design la.
Bought a freshly chopped coconut on the way out, but different species, not sweet one.
Last stop, to the famed/cursed Tanah Lot that every mother father monkey will visit. Our cb driver refused to bring us there during our previous trip.
Hoards of humans.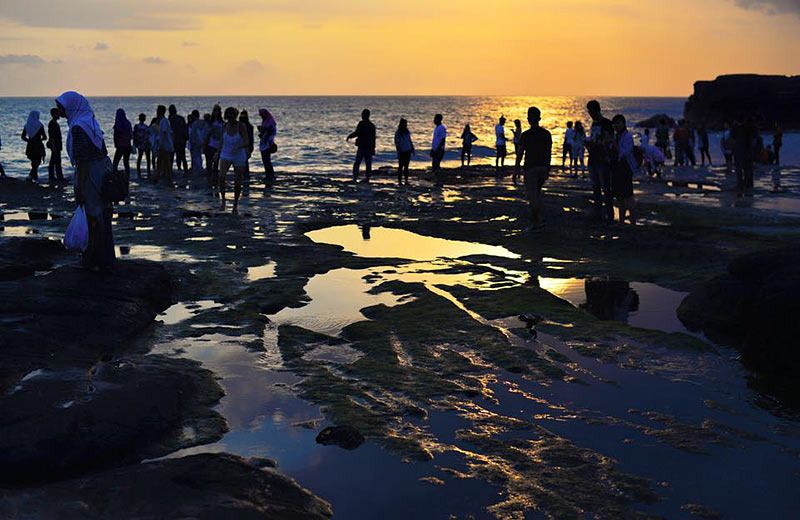 Not so nice irl.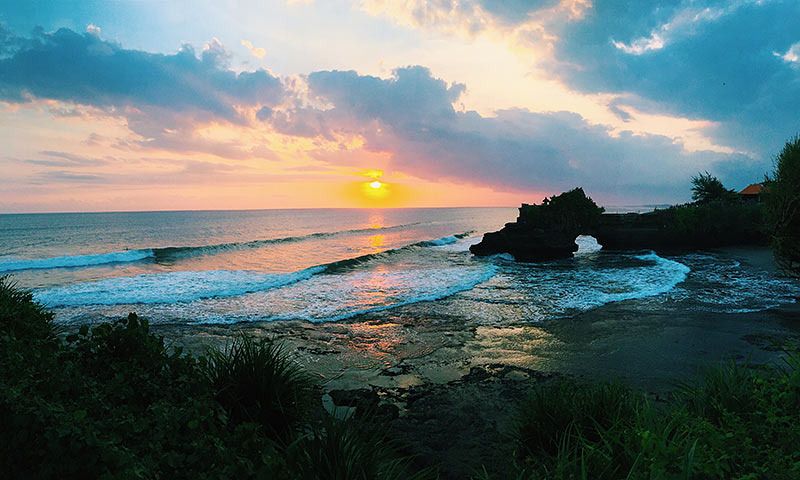 Our fourth sunset in a row.
It's a nice place but I think the amount of people spoiled it, but oh wells, it's always like that with touristy attractions.