It's time to get under the clear waters!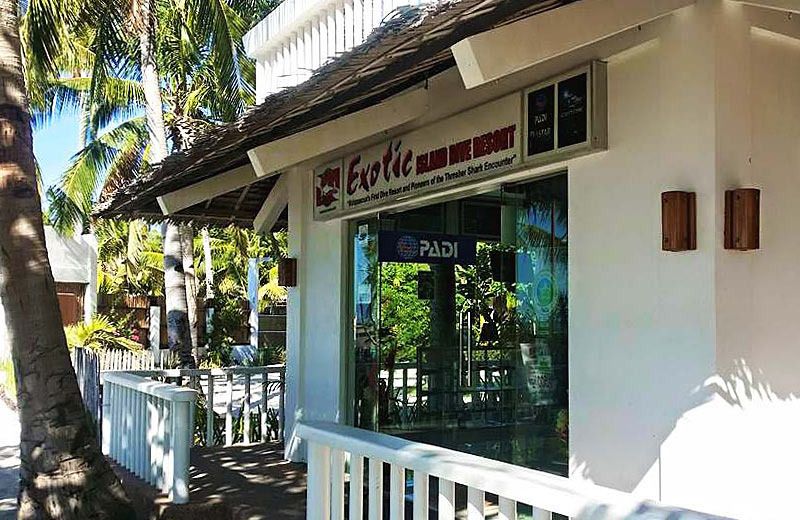 We went with Exotic – Malapascua's pioneer dive resort, thus they are atas (and expensive). Actually, we chose them by accident. We wanted Evolution due to friendlier prices, but all of us forgot which one we decided on 'cos both names start with 'E.' Fail~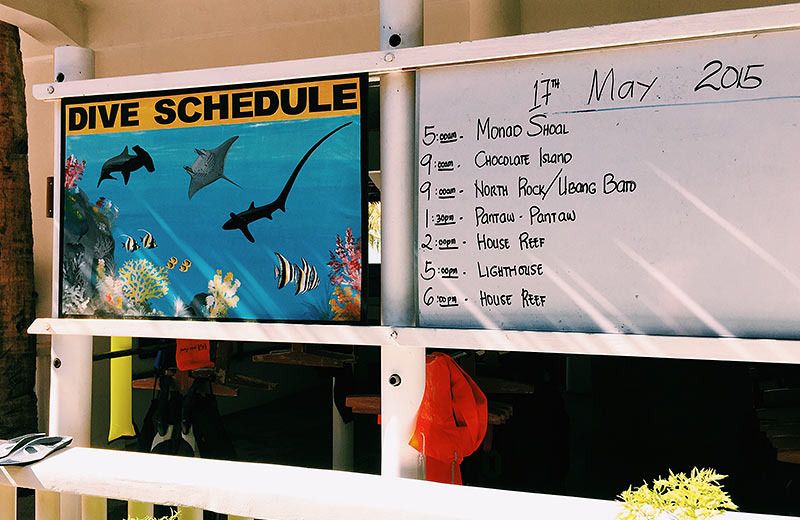 Our dive schedule – Chocolate Island, Pantaw-pantaw, and Lighthouse.
Had atas breakfast at their resort.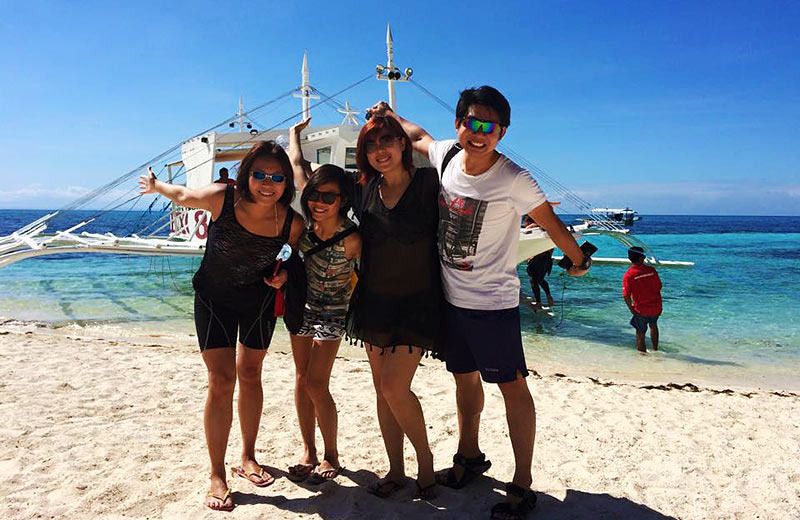 😀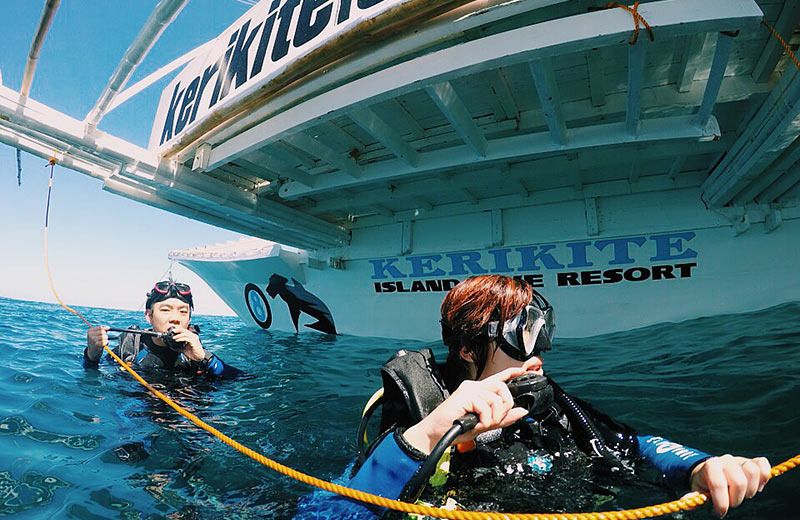 Going down on Chocolate Island.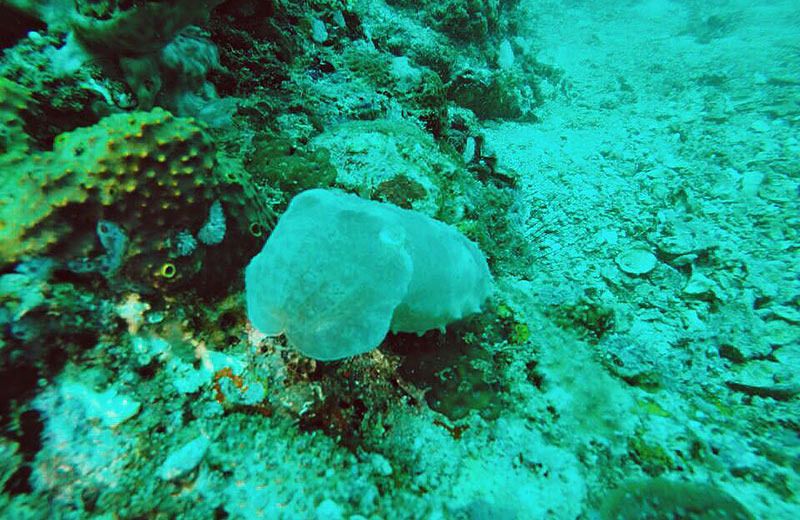 Saw a number of cuttlefishes and small creatures. The first dive was very much to get us to familiarise being underwater and for our divemaster to know our buoyancies and skill levels. I think all of us did okay.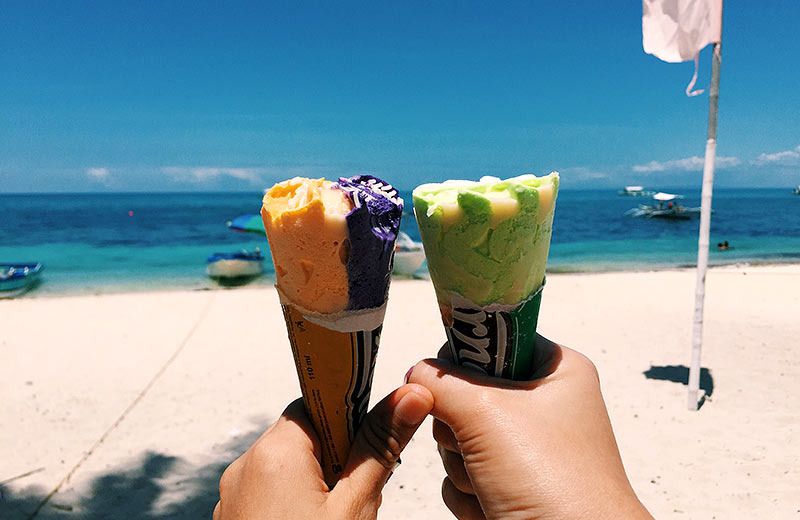 Back to shore and weren't we elated to see the ice cream man! Their Cornettos had yummy local flavours like sweet potato/yam and coconut/pandan.
My friends wanted to return to the same stall the previous day for lunch, but luckily the ah pek displayed the same (overnight) dishes, so we left. Thank God. We found a random place that looks pretty good while walking along the Bounty Beach front.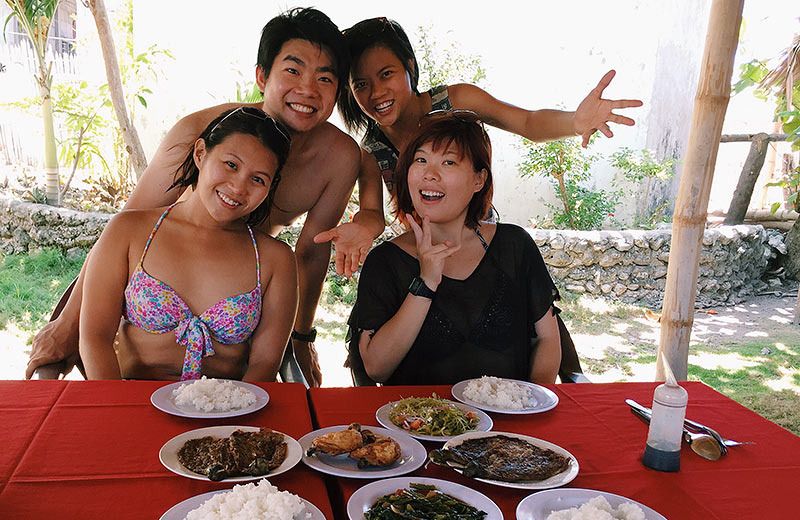 We look like a happy family where Lynn and I are the kids while Vincent and Ash are our parents.
The food turned out to be cheap and good, and definitely much more hygienic.
We decided to forsake the second dive at Pantaw-pantaw as it sounded the same as our first dive. So instead of diving, we just chilled and played at the beach till 5pm in the evening.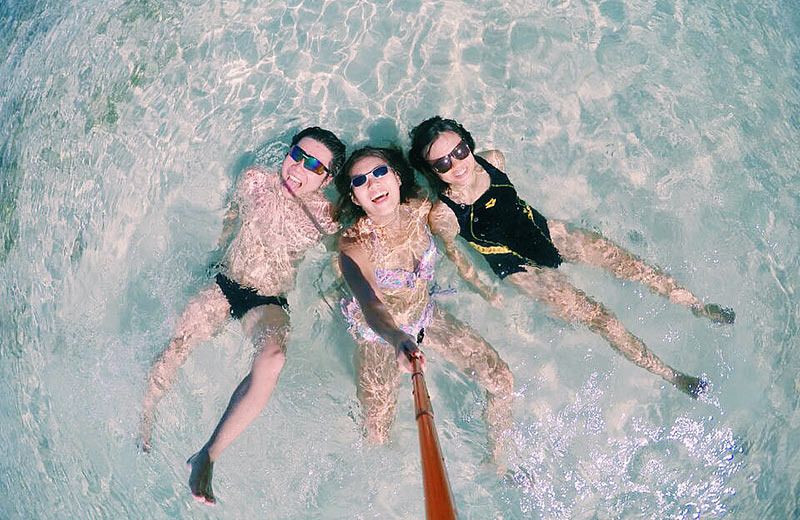 Waters so clear it's like a swimming pool.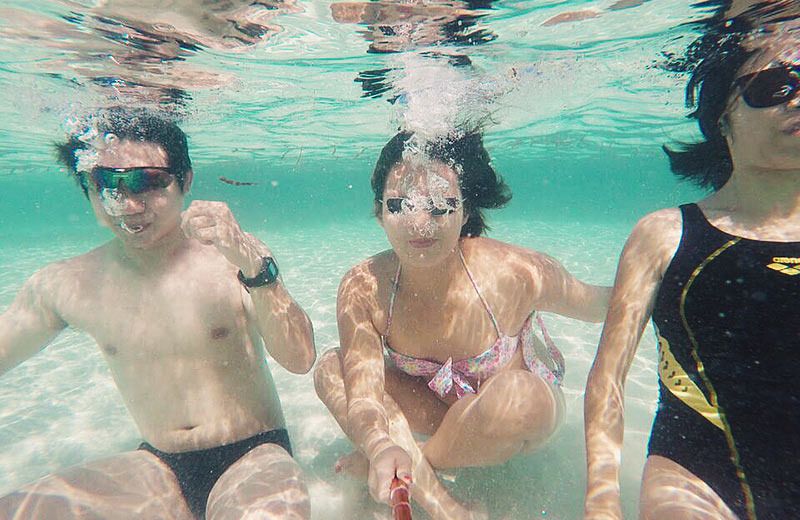 We tried random shit like trying to sit in the sea but kinda failed.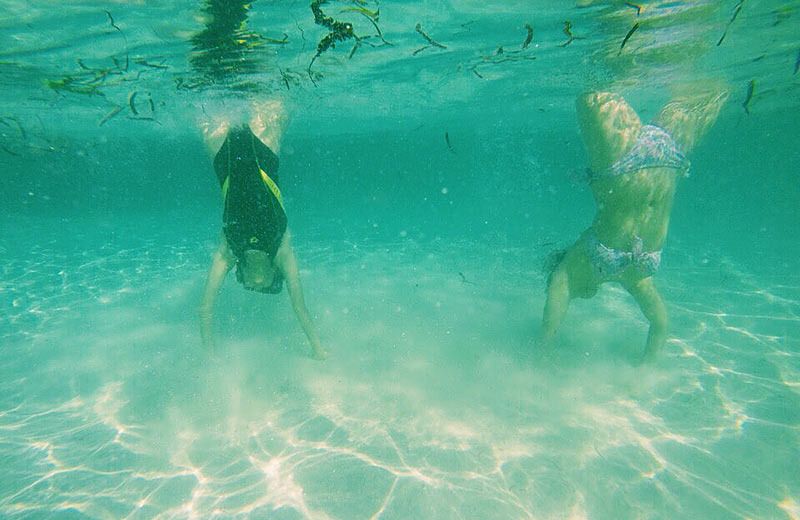 Tried handstands too, but I kept backflipping and drinking a lot of sea water.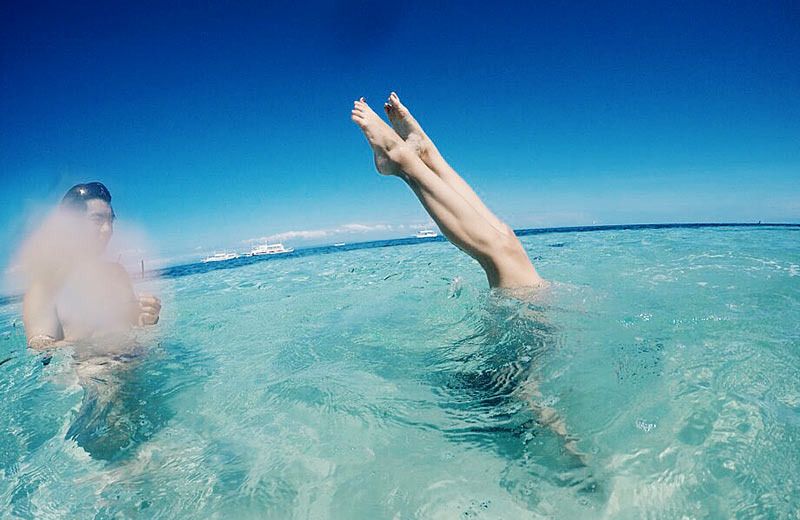 Ash's one was a success.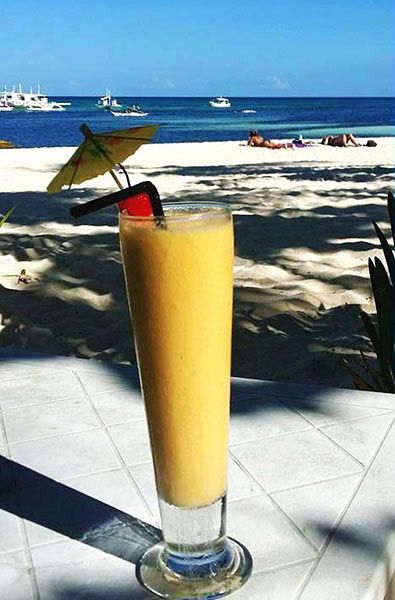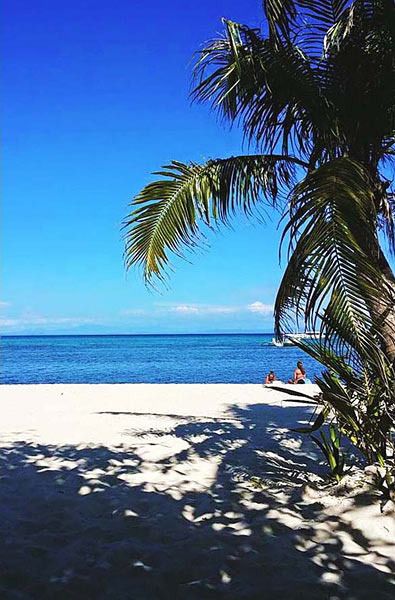 Mango shake by Exotic Resort so good.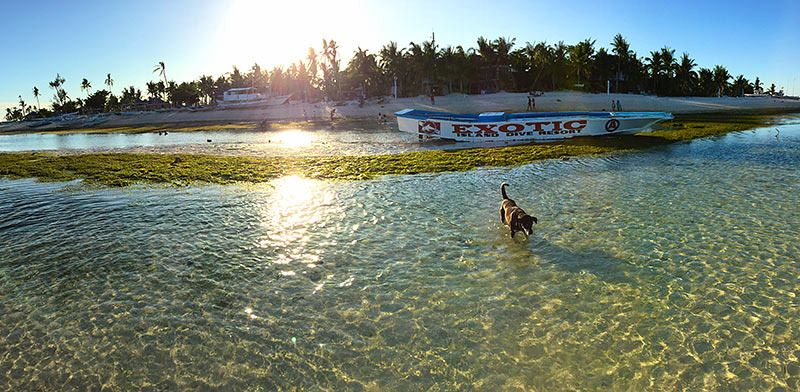 ♥ ♥ ♥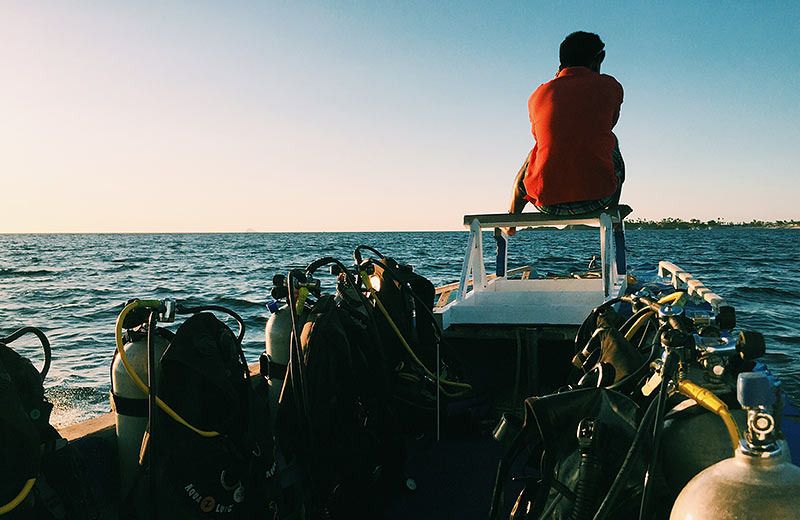 Leaving for our sunset dive.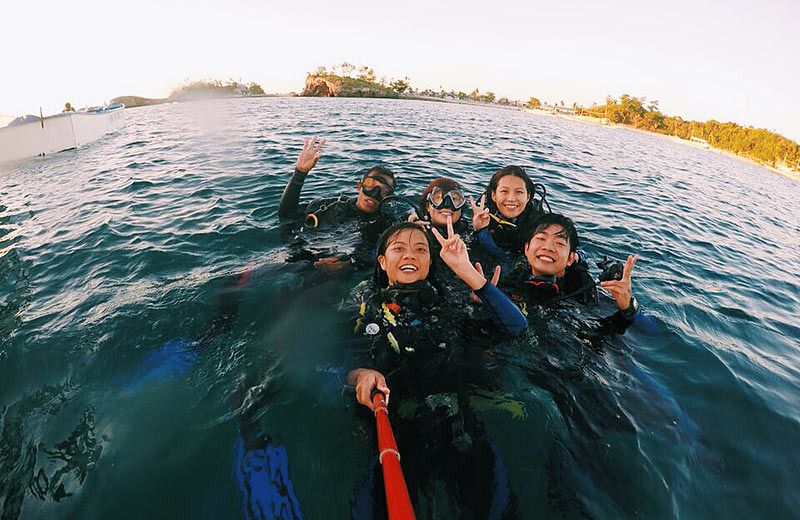 With our divemaster, Alfie.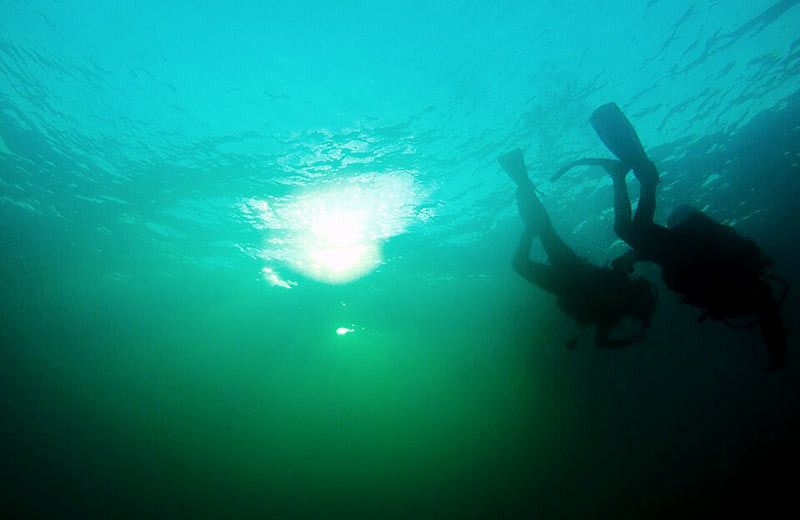 We saw mandarin fishes mating (which was quite cool), blue ring octopus (which I didn't know it was deadly), an orange crab (which looks edible) and a couple of other interesting creatures. It was night time when we surfaced and as we lied on our backs and finned back to our boat, we saw a sky full of stars. Too damn pretty.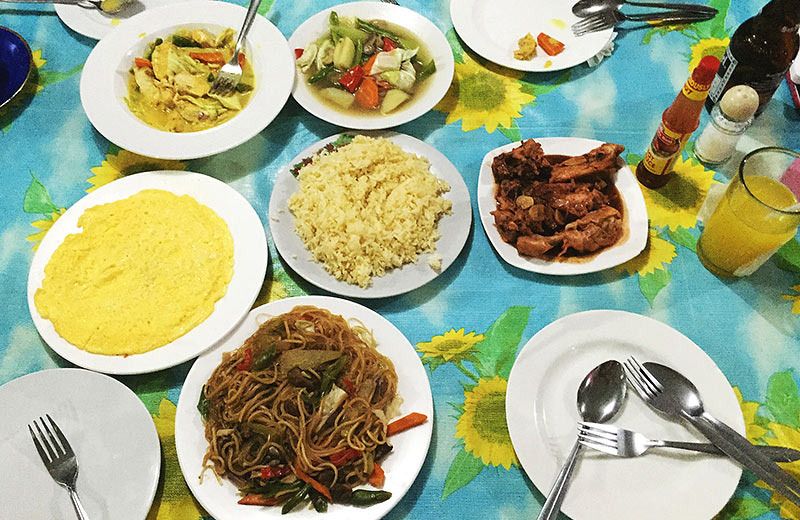 Dinner at the famous Ging-Ging's Restaurant and the food was so good we repeated some of the dishes again. Prices were decent too.