The main diving day which got us most excited. 'COS WE ARE GONNA SEE THE THRESHER SHARKS! (Or so we thought.)
Woke up as early as 4am to take turns to get ready and eat overpriced cup noodles for breakfast.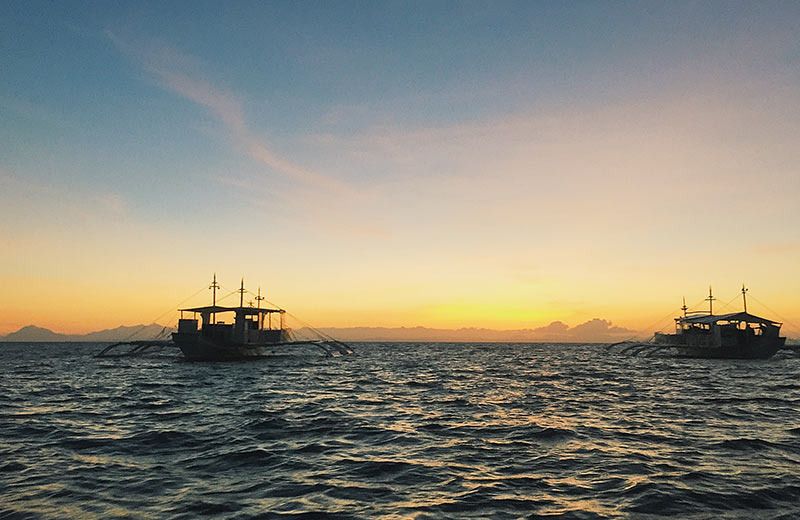 Set out to sea at 5am.
Took an hour to reach Monad Shoal – the dive site for thresher sharks. Threshers live deep in the sea (up to 550m!) and it's only during this time of the day that they surface higher to get cleaned by the small fishes.
A lot of divers camped at one spot. But the visibility wasn't very good and it was crowded. In the end, we only caught a glimpse of a thresher's shadow very far away.
Our faces spelled "DISAPPOINTED" when we ascended.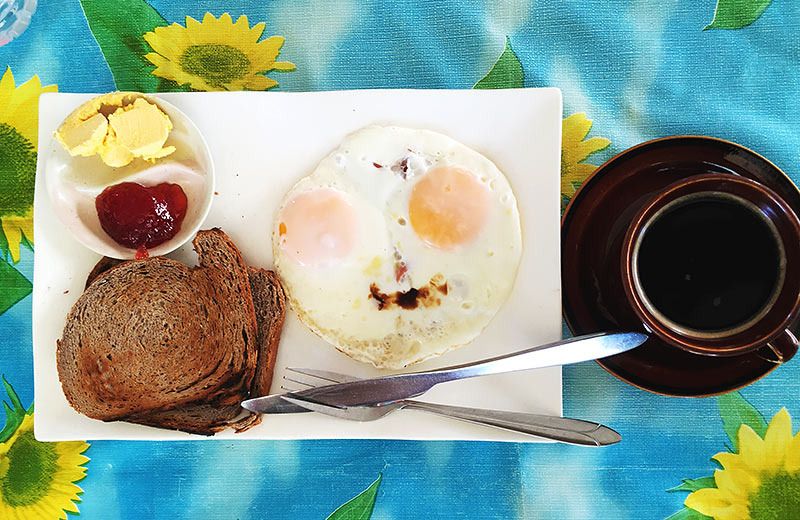 Returned to Ging-Ging's for breakfast. Should we have known that we were coming back to shore, we wouldn't have ordered the expensive fried rice (250 peso) from Exotic dive shop.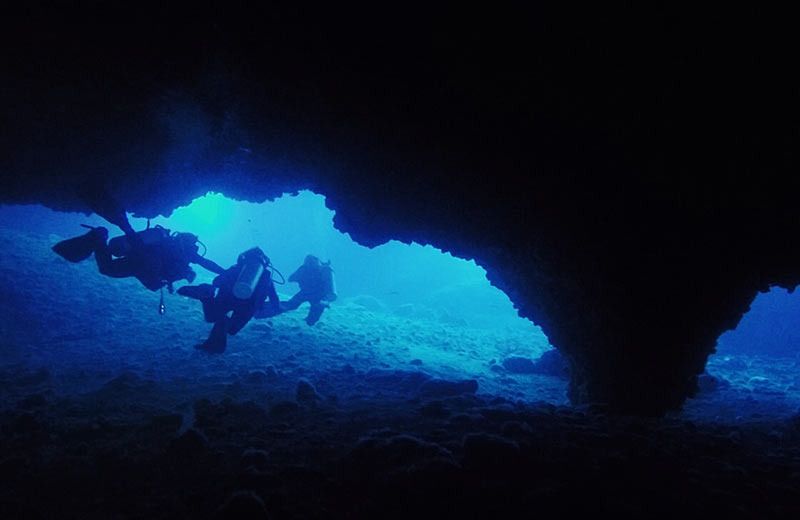 Gato Island was next. The cave diving here was really really cool and all of us enjoyed it, except that we didn't get to see black tip sharks as expected.
Another disappointment.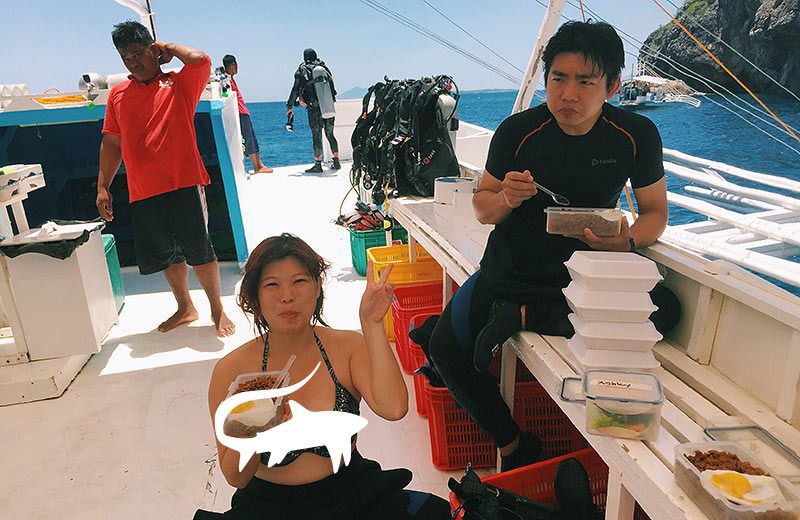 The Exotic fried rice saddened us further, because expensive. (Sorry Lynn, had to use this photo 'cos I have no other photo of our on board lunch.)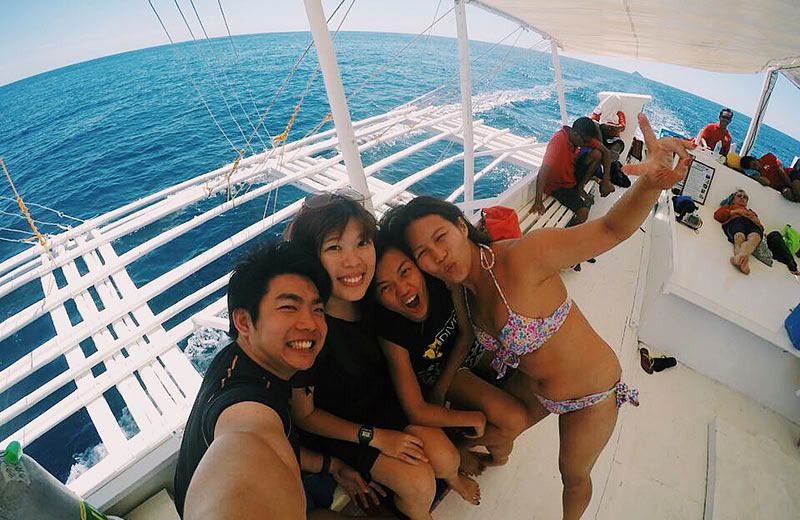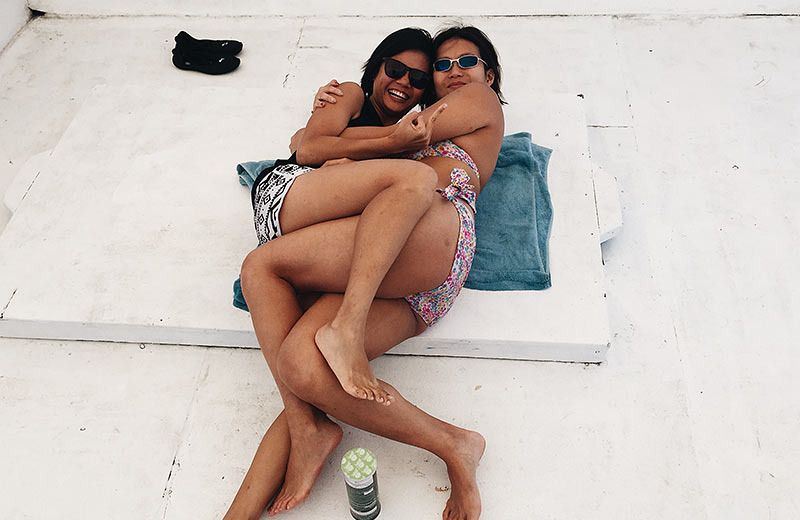 Oops.
Then we did another dive at Gato Island and we saw the sharks!
Like five under the cave! Finally!
All three dives ended early and we had nothing else to do so we went to play at the beach again.
This time we had extra guests. Initially we only wanted to take a wefie with three kids, then more and more joined in. Soon 整村人 was playing with us. From the classic 老鹰抓小鸡 (eagle catches chicks?) to tossing them around, we definitely had a lot of fun with these kiddos. Felt really good seeing all of them so happy it's as though we did a good deed. We no longer get to experience such genuine play time in first world because every kid is glued to an iPad.
Jump shot!
Jump shot FAIL. I landed on my butt and Vincent just laughed at me 🙁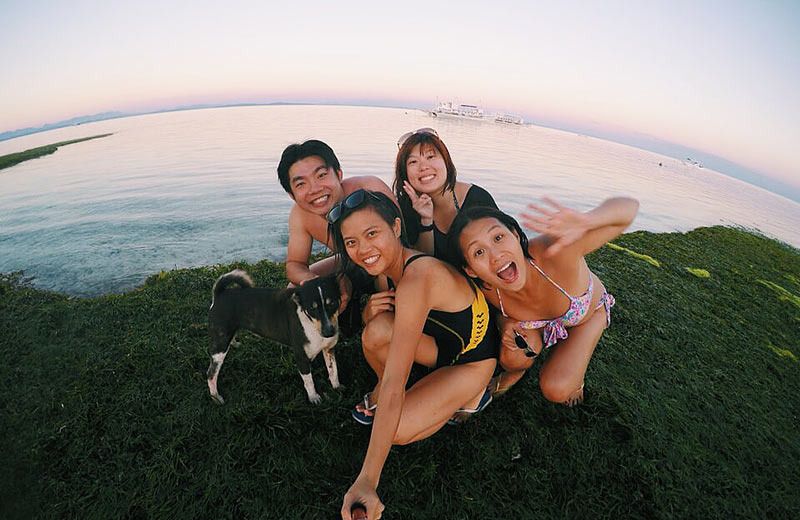 With this damn cute dog that hijacked our wefie.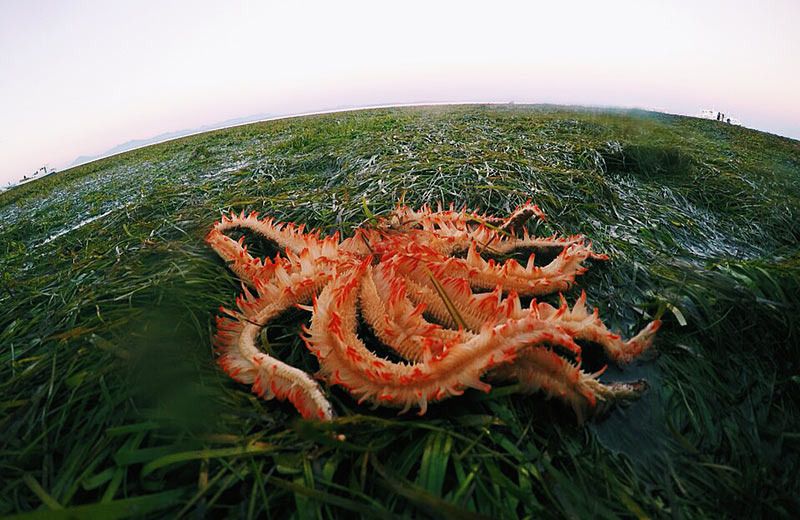 Some weird hairy starfish during low tide.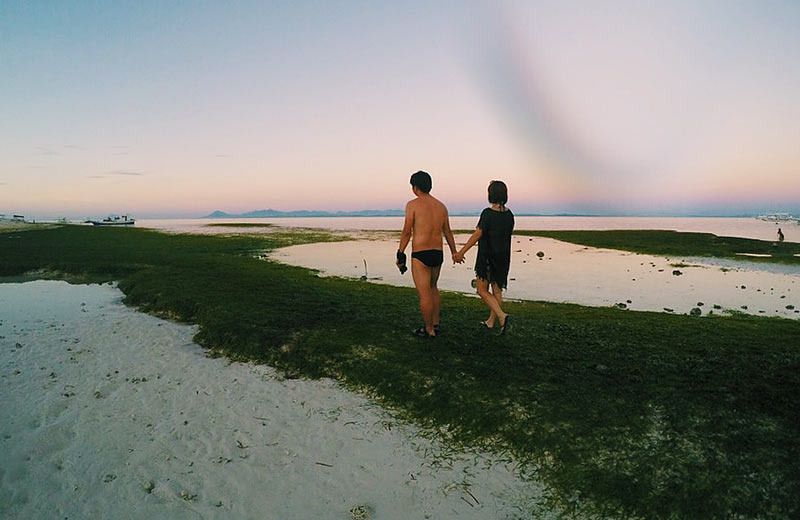 A lovey dovey picture of Lynn and Vincent to end off day 3.