Our fourth and last diving day in the trip.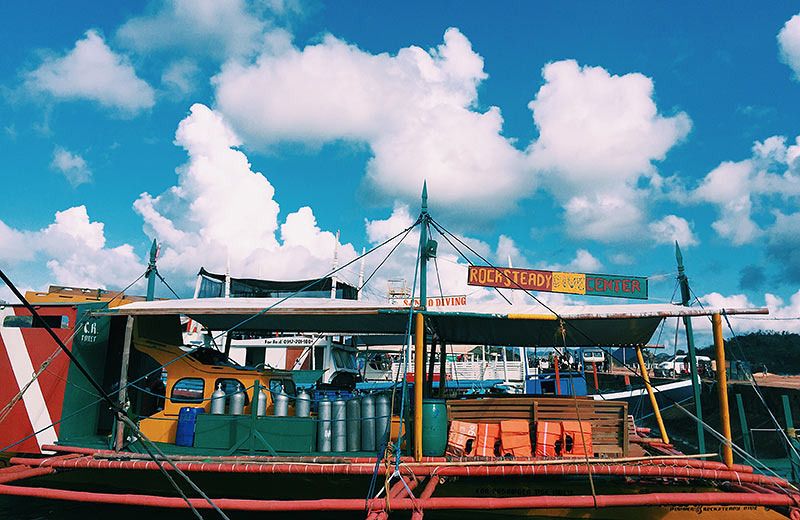 We went with Rocksteady Dive Center as they received a lot of positive feedback and the owner was really friendly when we enquired. Prices were good too – 3,500 peso for three dives with everything inclusive.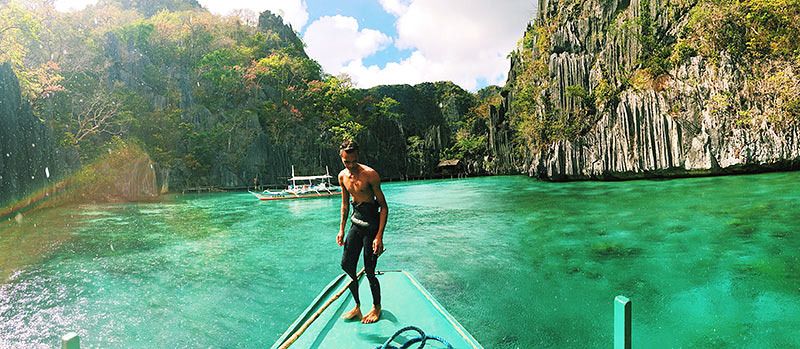 First site – Barracuda Lake!
I marked it as one of my must-go, but I never knew it was a diving spot as well.
It was raining when we reached, and we had to carry our equipments with oxygen tanks and climb up and down the stairs to the lake. The wooden platform was very slippery and I almost fell a few times.
Shag!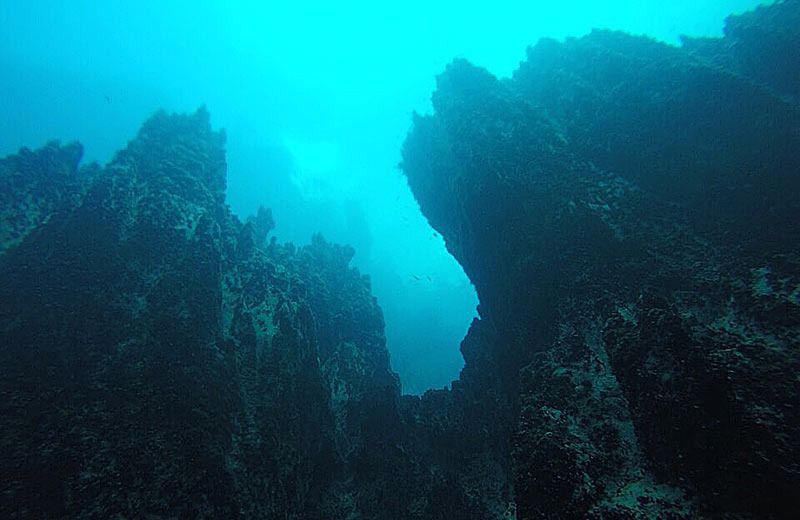 Barracuda lake is damn interesting. It has fresh cooling water at the top and salty hot spring water at the bottom. These two different waters are separated by a visible oily-looking lining in the middle.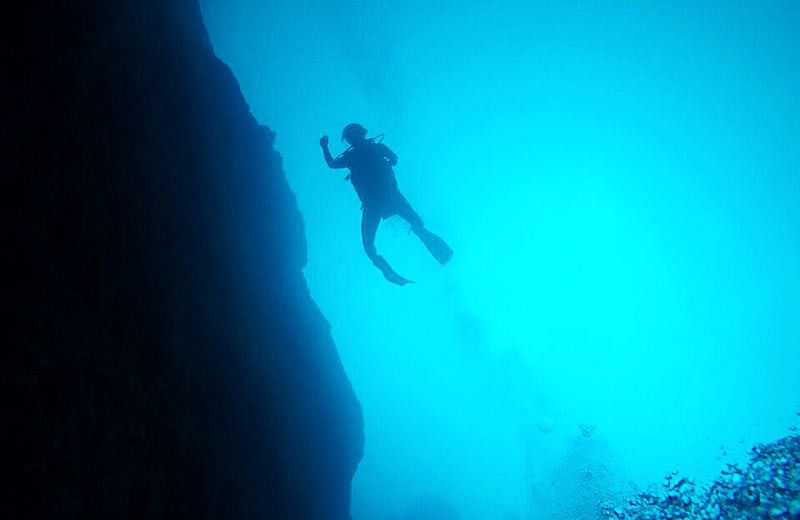 No barracudas in sight.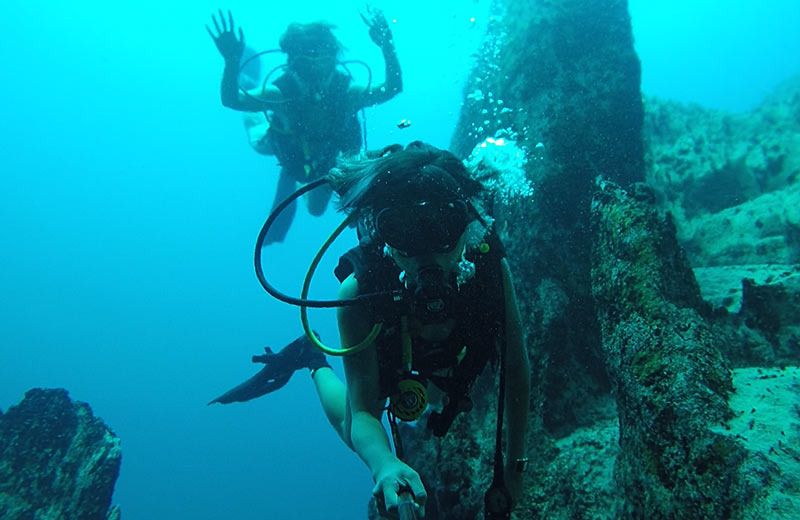 Due to the high temperature, we dived without any wet suits! My first time, shiok.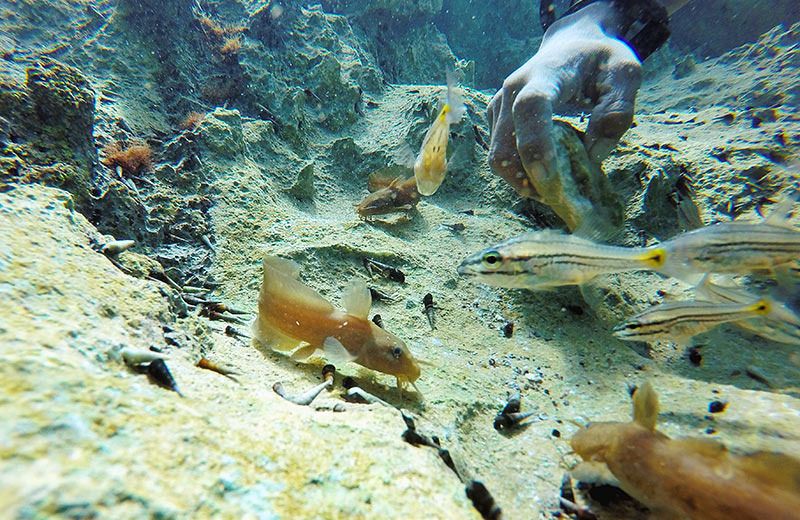 I dunno why knocking the limestone will attract the baby catfishes and shrimps.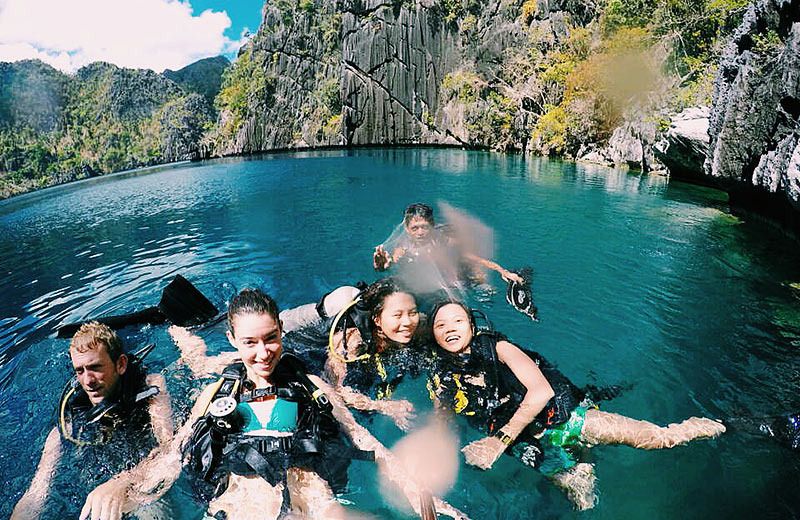 Surfaced, and all of us enjoyed the unique dive experience 😀
Next dive was a wreck dive – Olympia Maru. Anyway, Coron is famous for all their Japanese war ship wrecks.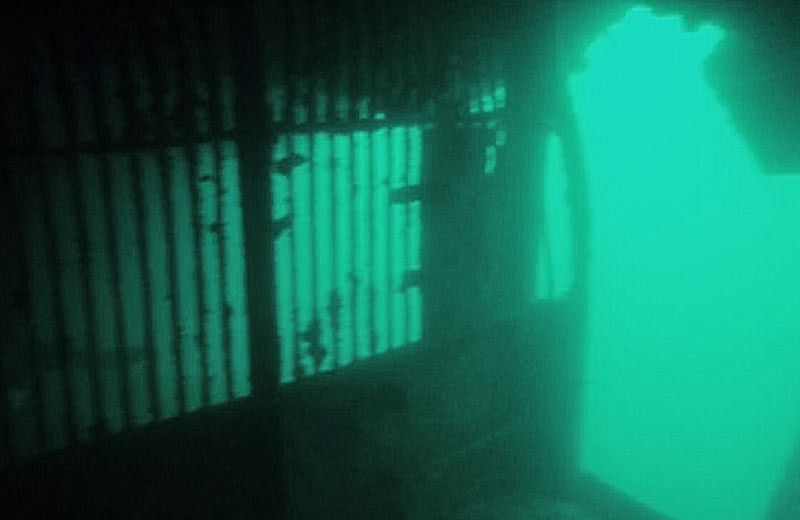 The visibility was very poor though.
On board lunch that was so delicious! Probably the best food we've eaten in our trip. The entire meal was whipped up in a small kitchen on the dive boat. Amazing.
Then the last dive of the day/trip – Morazan Maru.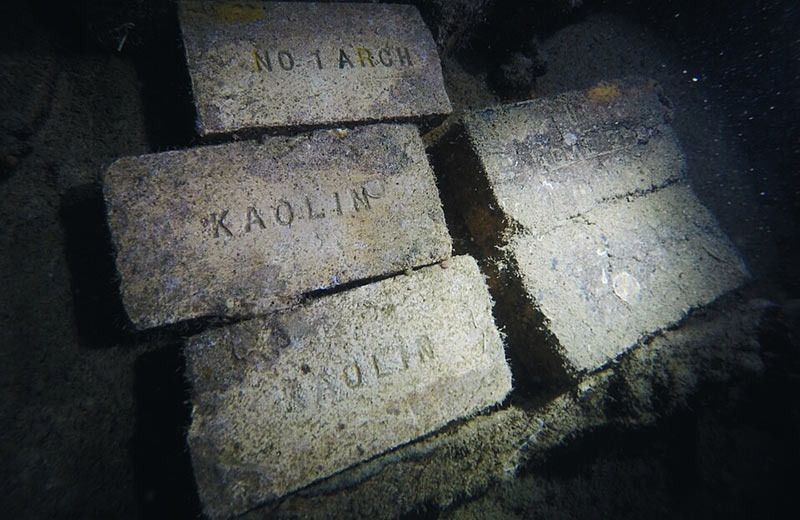 Visbility was s l i g h t l y better.
That's not a plastic bag. It's a jellyfish.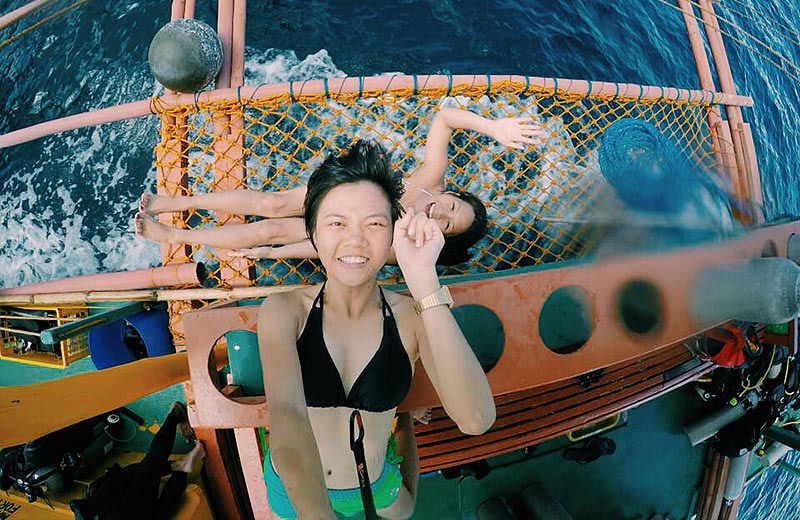 The dive boat got hammock so cool.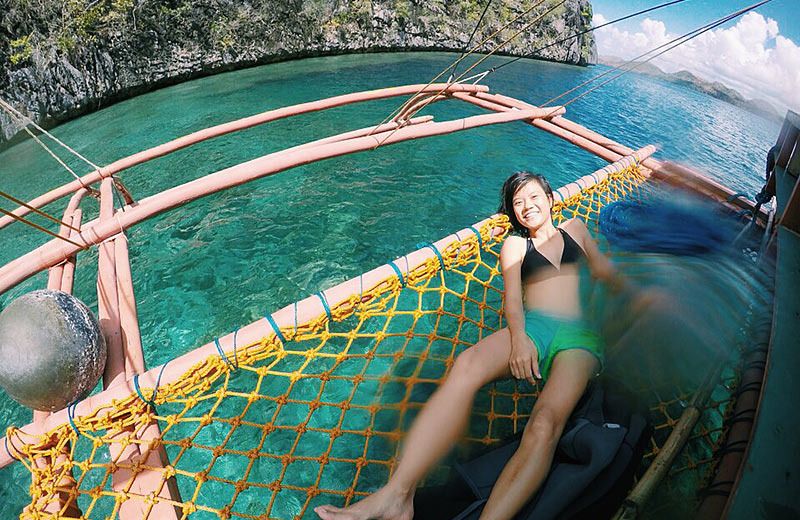 I think I tore a muscle during one the dives, 'cos on the way back to the main island all the way till the night, my biceps swelled and throbbed. I didn't had strength and it only felt better when I managed to get hold of painkillers.