The last day was basically just travelling.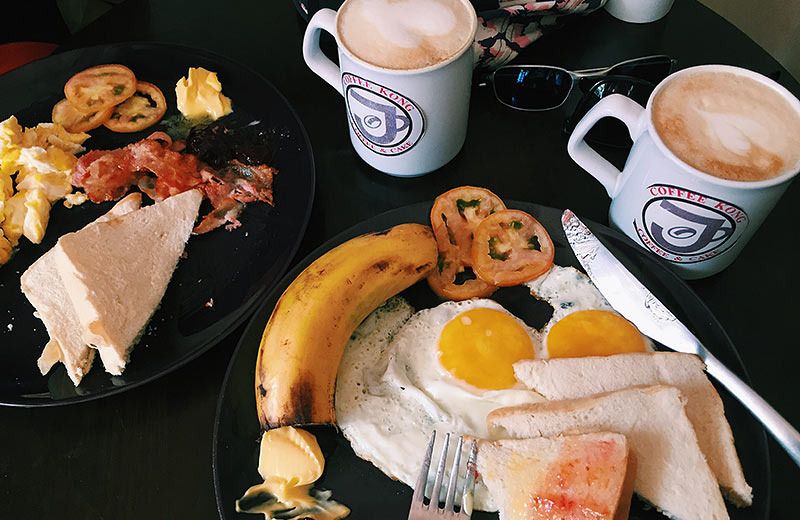 Returned to Coffee Kong for breakfast, and they only had one choice in the menu. The power supply tripped halfway and we had to eat in hotness. Actually the food and coffee quality there is considered below average in cafe standards, but it's already one of the best in Coron's standards, so a lot tourists still flock there.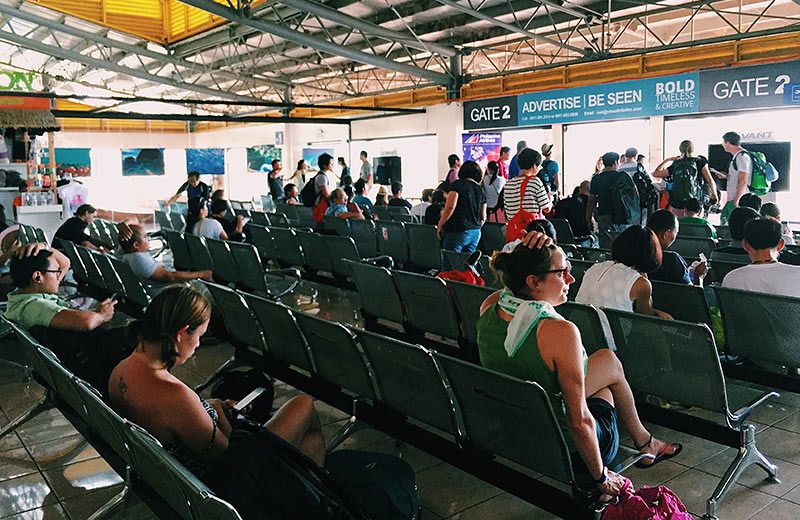 At Coron's airport where our flight to Manila was delayed due to heavy rain.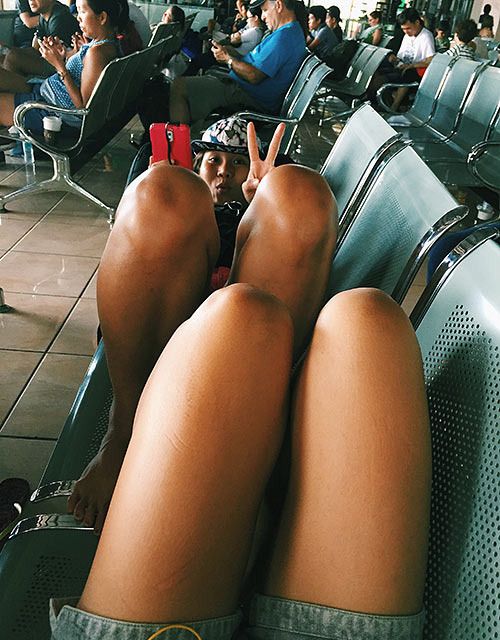 We rotted in unglam positions for more than an hour. People confirm think we ah tiong.
Once we landed at Manila's airport, we quickerly shuttled bus out to Resorts World Manila for dinner.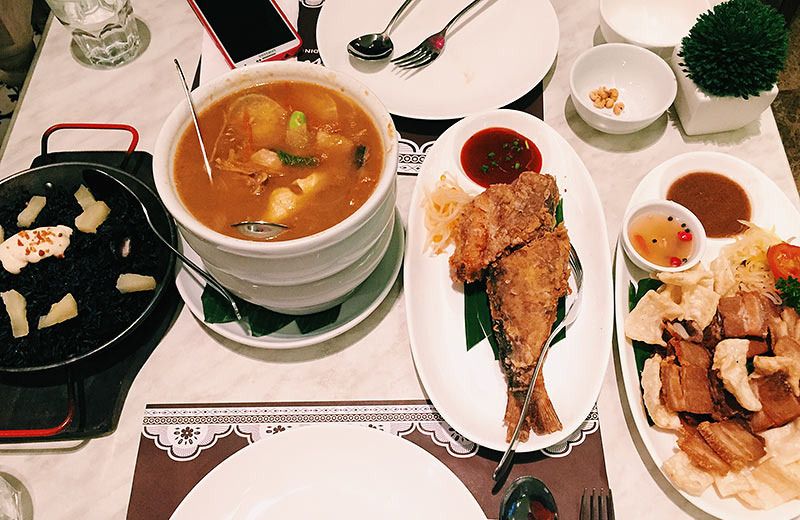 Dined at Crisostomo, a popular place that serves Filipino fusion food and it was damn yummy. We ordered as though Lynn and Vincent were still with us. Couldn't finish them within the limited amount of time (duh), so we packed 3 out of the 5 dishes (another one not in picture) and shuttled bus back to catch our flight home.
Goodbye Philippines! We miss your bitches beaches already!