This trip is one that was very out of the blue. Loti asked if I wanted to go Jakarta with him while I was in Philippines, and I agreed without much consideration.
So for half a month I kept thinking that we were going to Jakarta, which I thought was kinda weird but didn't ask much 'cos Loti said just follow him. It was only at the airport after collecting our boarding passes that Loti revealed to me our actual destination – Semarang (the capital city in Central Java, Indonesia). Surprise~
Even so, I didn't know what was in store.
We stayed in Quest Hotel, super cheap but damn decent. (Forceful photo 'cos I don't have much photos of day 1 hahaha.)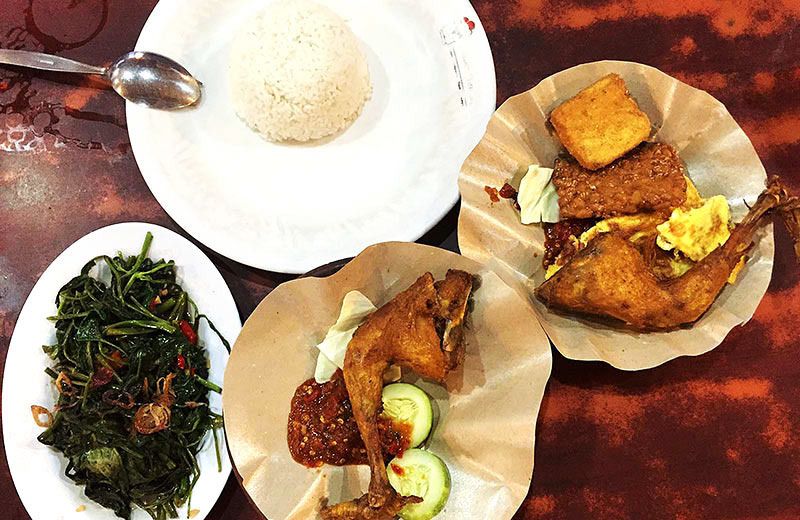 Headed for a satisfying dinner at the famous Super Penyet.
Walked to their shopping district, and the traffic there was crazy. No pedestrian crossings so we just had to chiong through every road in that super big roundabout junction.
The malls nothing much one, probably 'cos we are not shopping people. Went back to have an early night.
Day 2 was the highlight. We engaged a driver through our hotel recep the night before for 500K rupiah. We asked him to bring us to two places only, damn 好赚.
First was Candi Gedong Songo, about one and a half hours away from the main Semarang city. We took the full horse riding package which cost 90K rupiah and we didn't regret.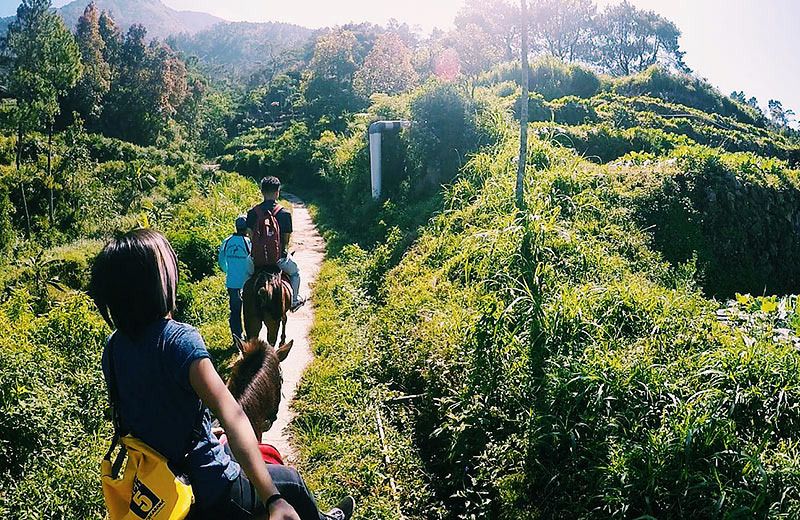 Because it was uphill all the way and the total journey was about 4km.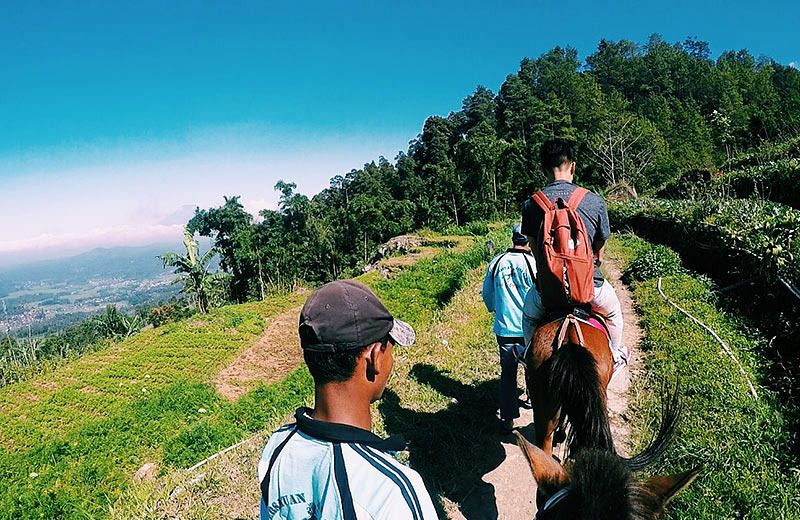 The view was seriously breathtaking along the way.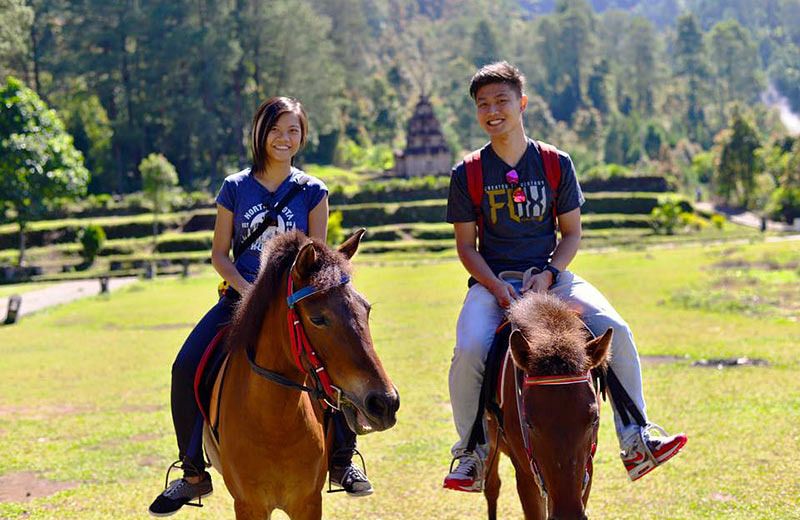 Our guides stopped at several spots to help us take photos..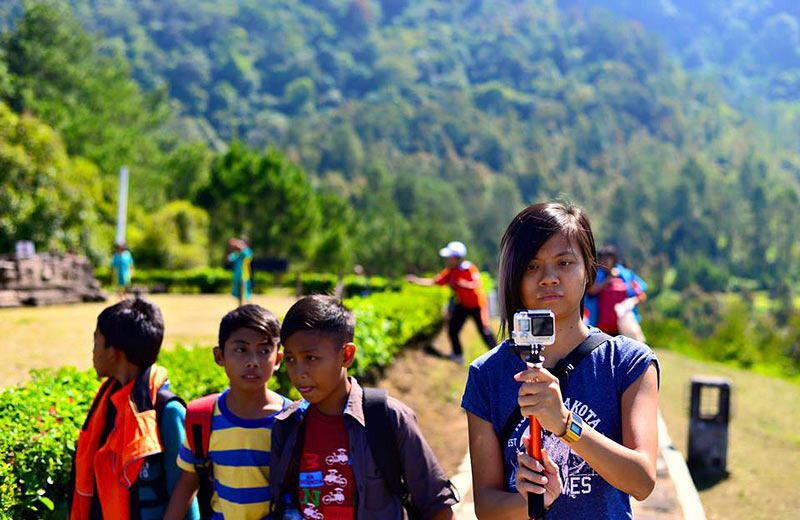 ..let us take photos..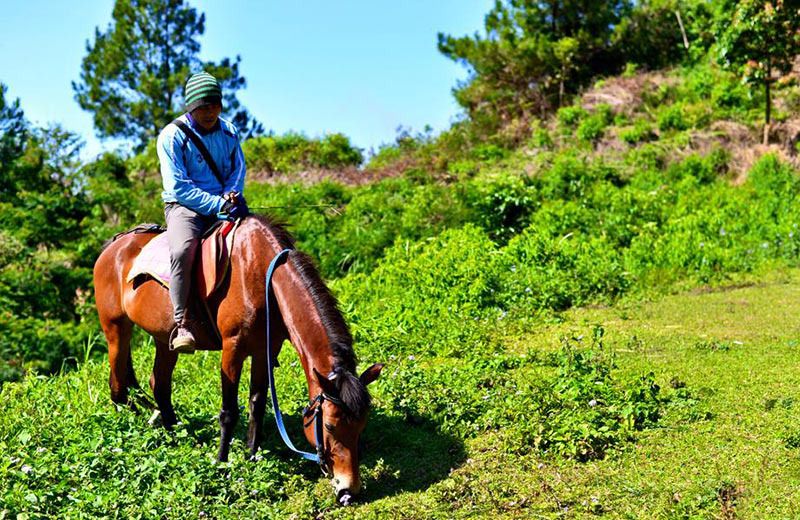 ..and to let the horses eat grass lol.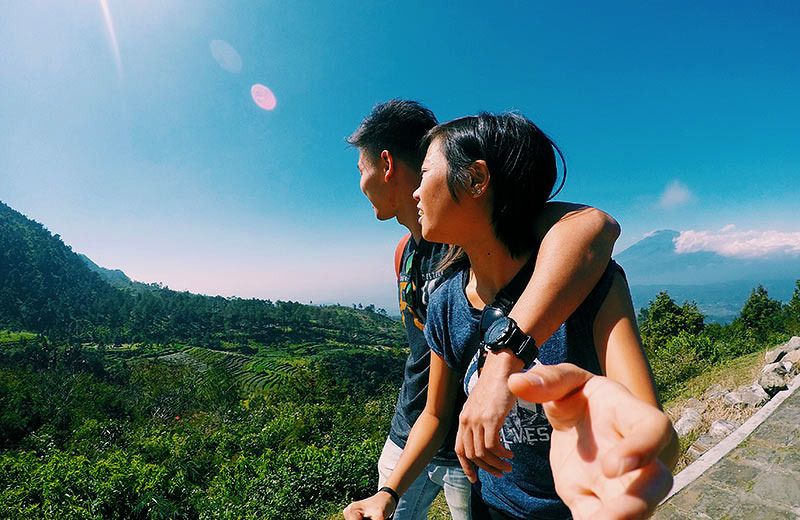 Some mountain.

Steam from hot spring water.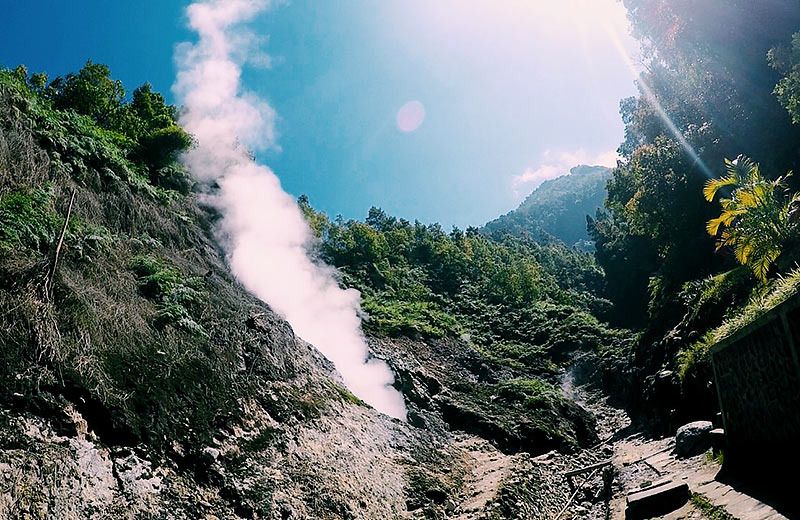 😍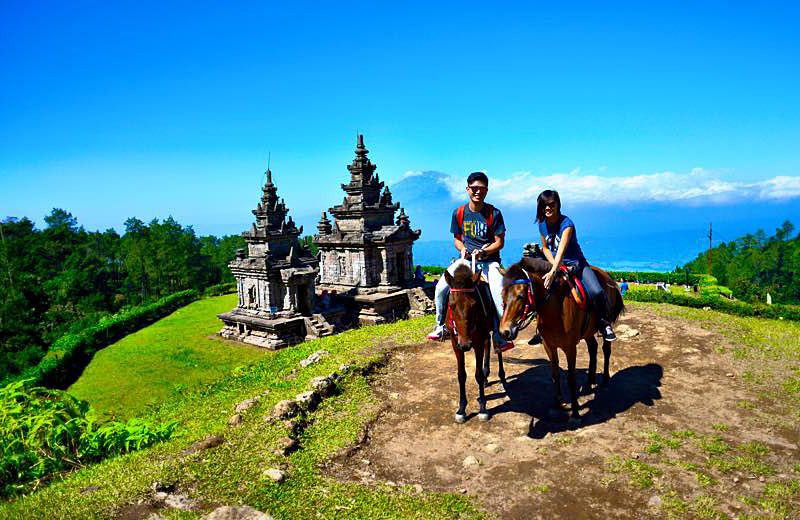 Then to the main temple.
We had a lot of picturesque candid shots here thanks to the multi-shot mode.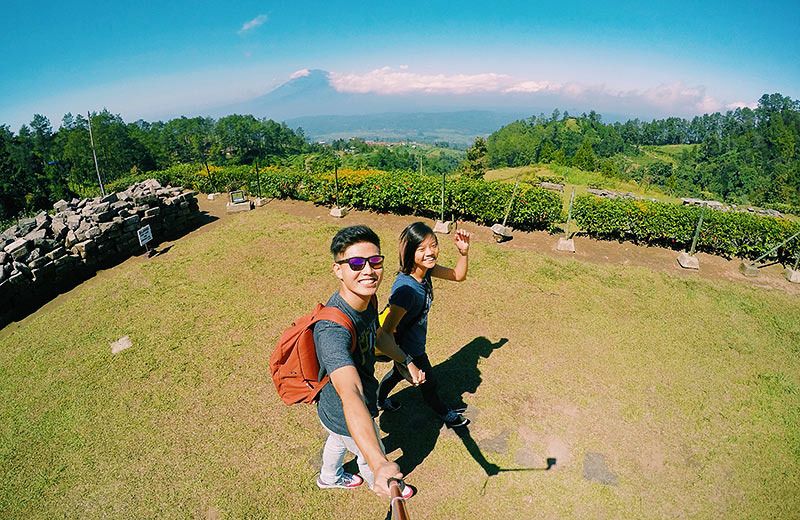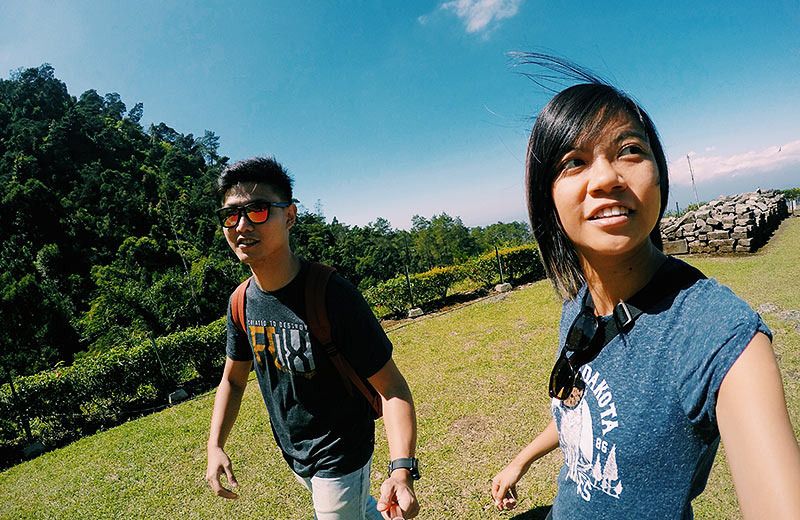 Candi Gedong Songo was just beautiful. Totally worth the trip (but poor horseys). It was a good time to come in the morning too 'cos of the cooling weather and little crowd.
Second and last attraction, Umbul Sidomukti. We got a bit lost while walking kena-ed their lunch break so we had to wait an hour before we could play.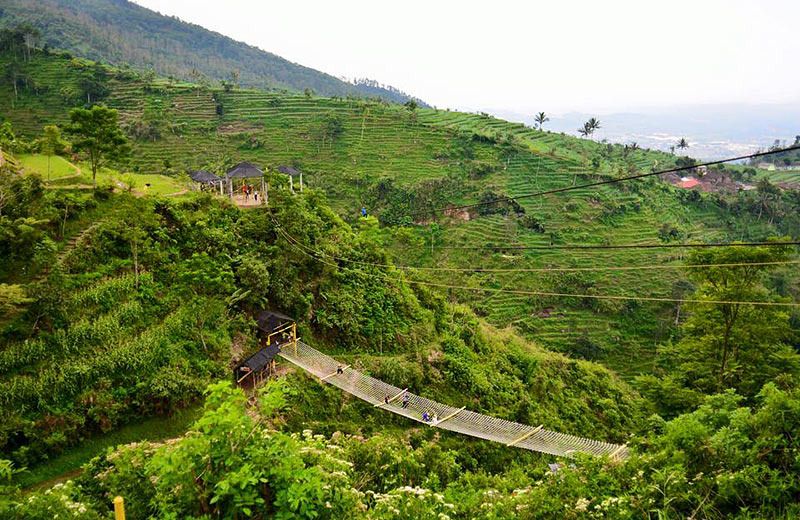 The 35K rupiah 'Flying Fox Terusan' included two lines, to and fro.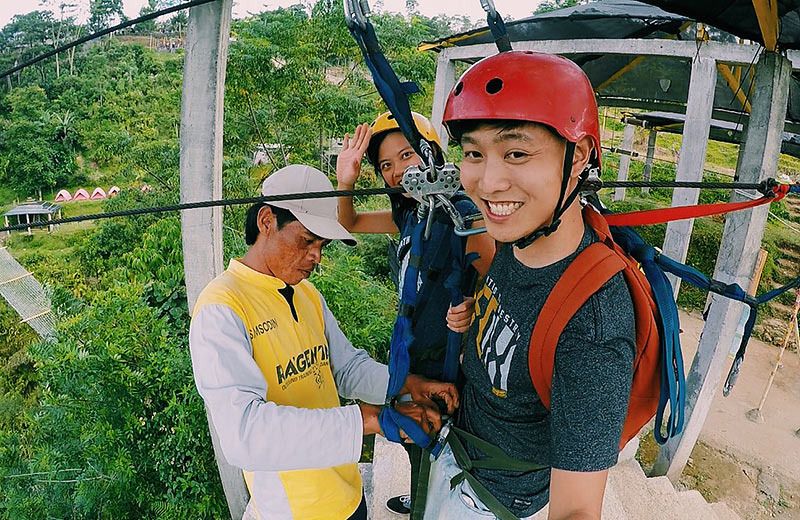 We requested to sit tandem style after seeing a couple do it. The safety harnesses were simply made up of long pieces of canvas belts tied around our waists and crotches.
So cheap so dangerous so exciting hahaha.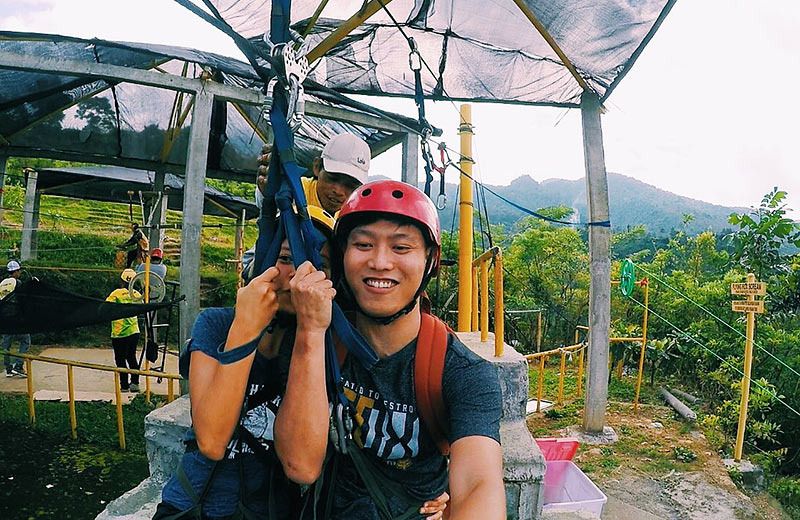 And the line back was scarier. (Check out our faces.)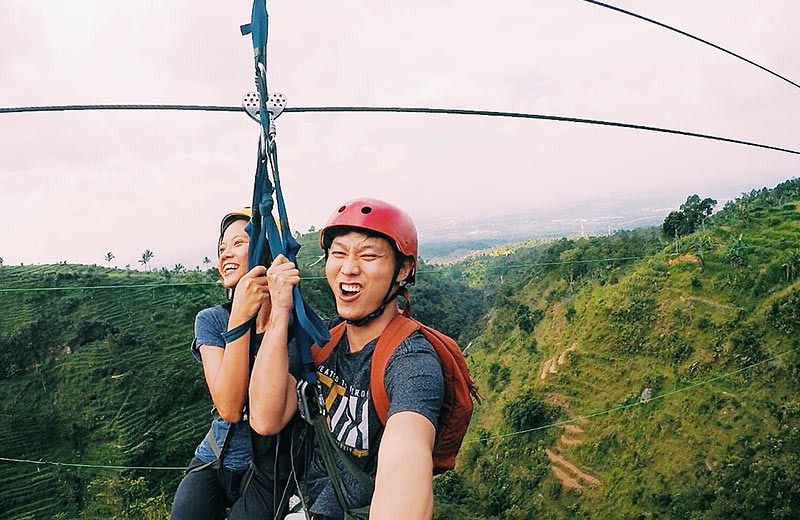 Ahhhhhh!
They also had other activities like ATV, Highest Triangle, etc. Actually there was still time for one more attraction, Rawa Pening Lake, but the driver refused
to take us 🙁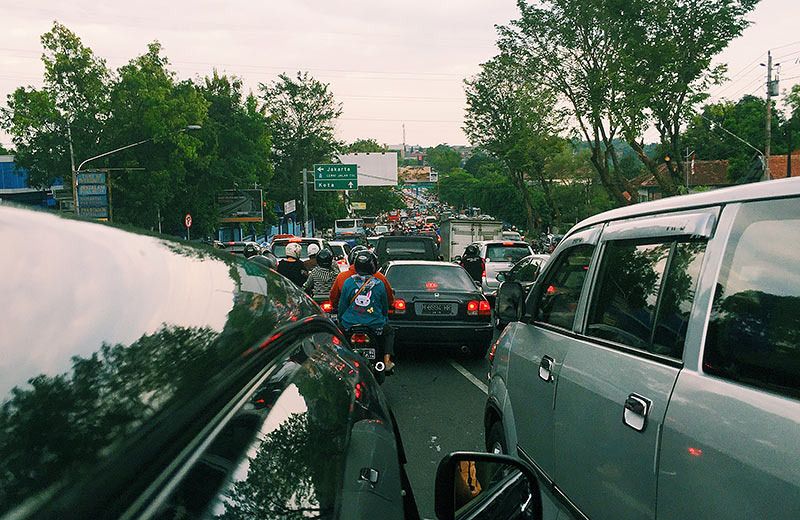 So we jammed our way back.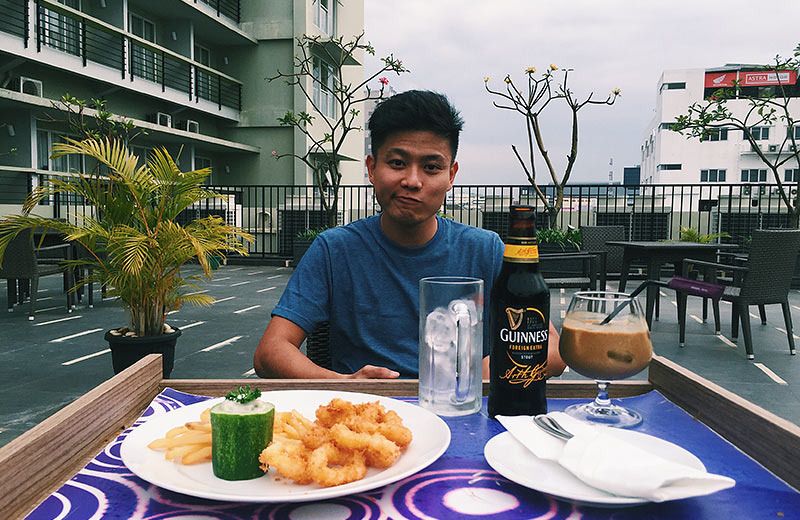 Ordered some food and chilled at the hotel's pool bar.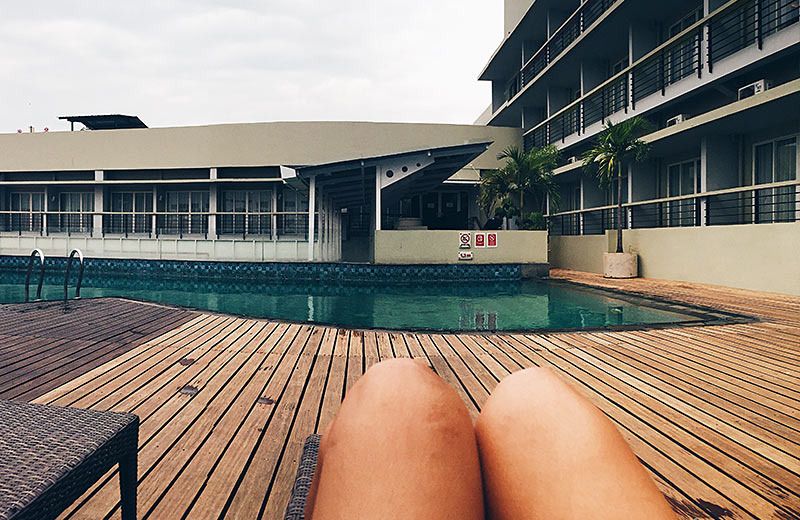 Not a super fantastic one but good enough.
Went to another nothing-much-to-see mall thereafter. We then walked back to our hotel along the streets at night and it felt pretty unsafe, but prolly I was paranoid ever since being robbed by kids in Cebu.