Langkawi was planned pretty last minute when my dad knew of a short break in his job. It has been his dream beach since more than 10 years ago? My mum refuses to go with him 'cos she hates the beach, so she kept pushing me to him. So since I'm *ahem* filial and taking a break, why not?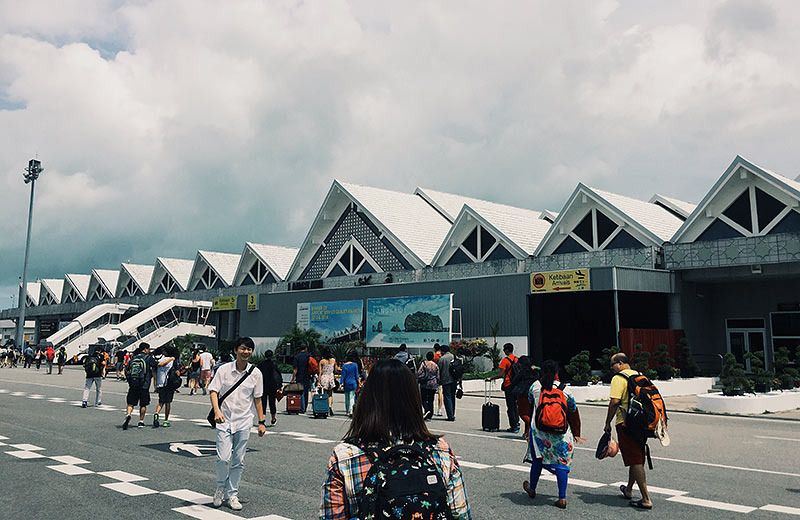 After landing at the airport at 12.40pm, we immediately booked an island hopping tour (45 ringgit per pax) at one of the counters there to pick us up at 2pm.
Took their fixed price cab (25 ringgit) to our accom near Pantai Cenang Beach, Tokman Inn.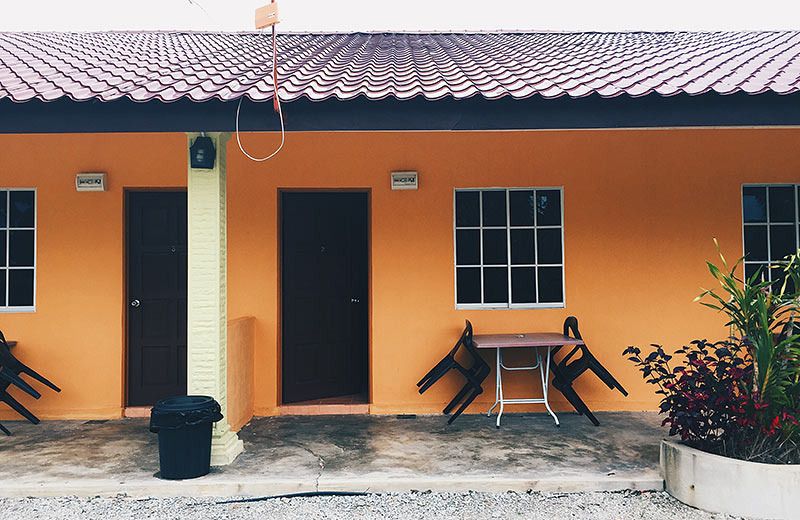 Simple, clean and decent.
It was a mad rush but we made it on time.
Set off on this boat that chionged like a speed boat. It was a super bumpy ride.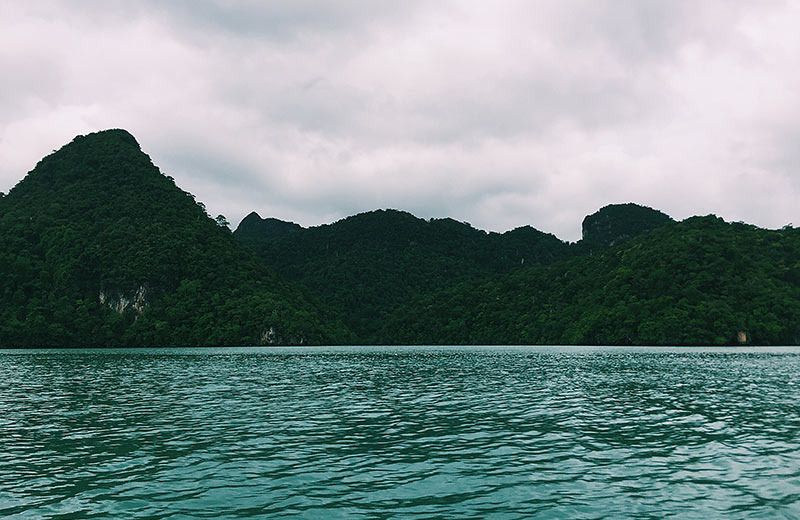 Try spotting the "diao kia" shape at the Lake of the Pregnant Maiden.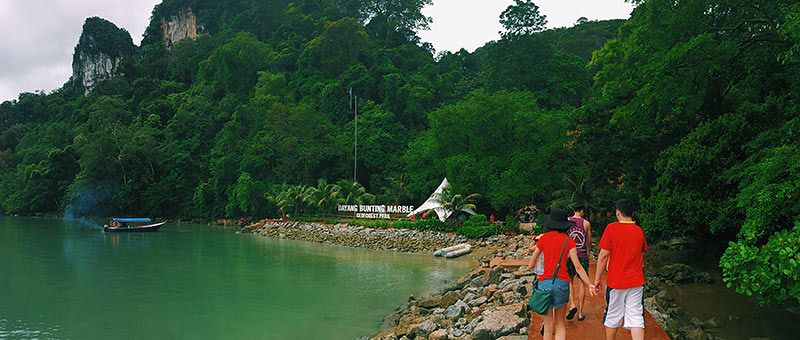 First drop off at Pulau Dayang Bunting.

There's a platform where you can jump off to swim, paddle some boats, and kayak.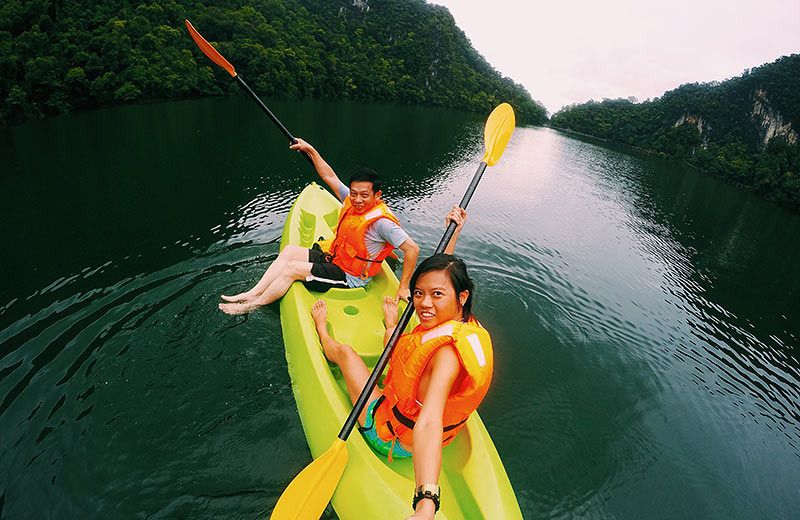 Since kayaking included two life jackets (which they claimed was compulsory but actually not really) and dad never tried before, so yeah.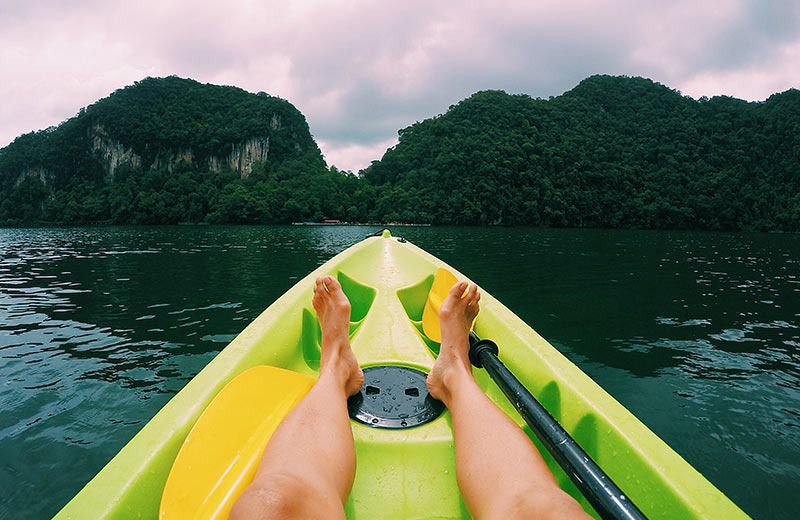 It was really relaxing and we were the only ones who ventured all the way near the end of the lake. We took turns to jump off the kayak to pee as well WAHAHAHA.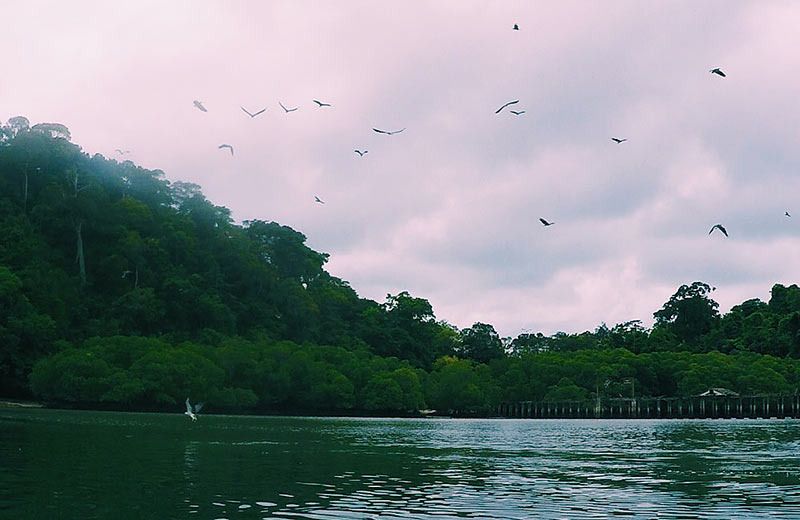 Eagle feeding watching was next. It happened too fast man. Because ours ain't the expensive private tour, we didn't get to feed the eagles. The guide just threw off some meat and the eagles swooped by.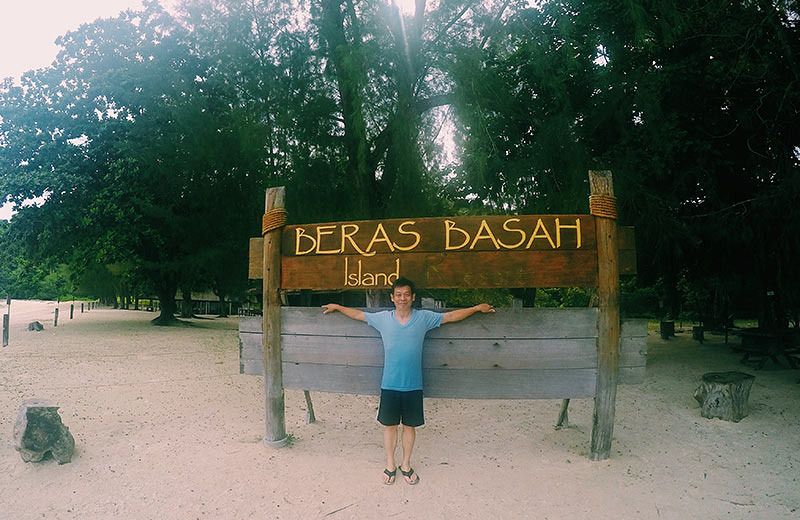 Last stop, Beras Basah Island. We were given about an hour but there was nothing to do.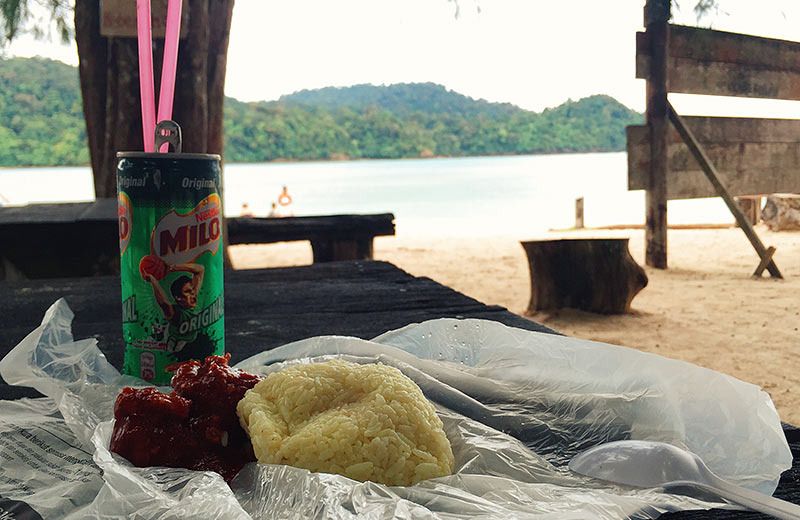 Had some Nasi Ayam and milo can by the meh beach.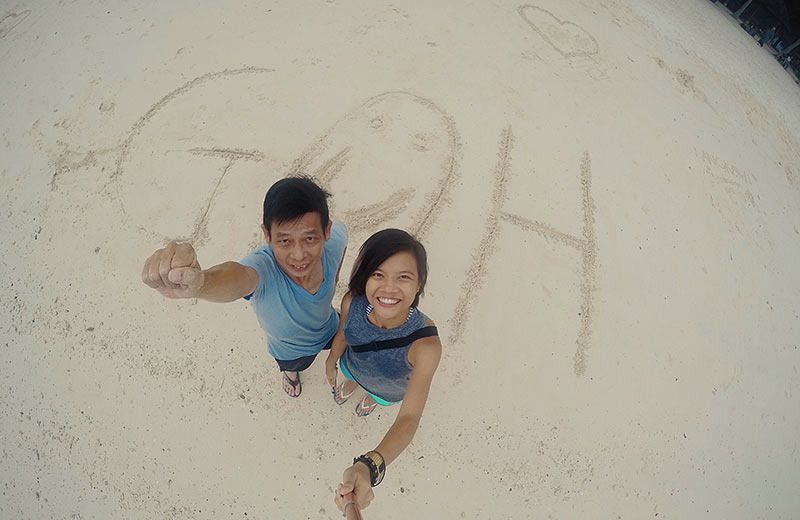 Then my dad started writing this 'GOH' word by his own and started rolling on the beach and such. He was like a child again.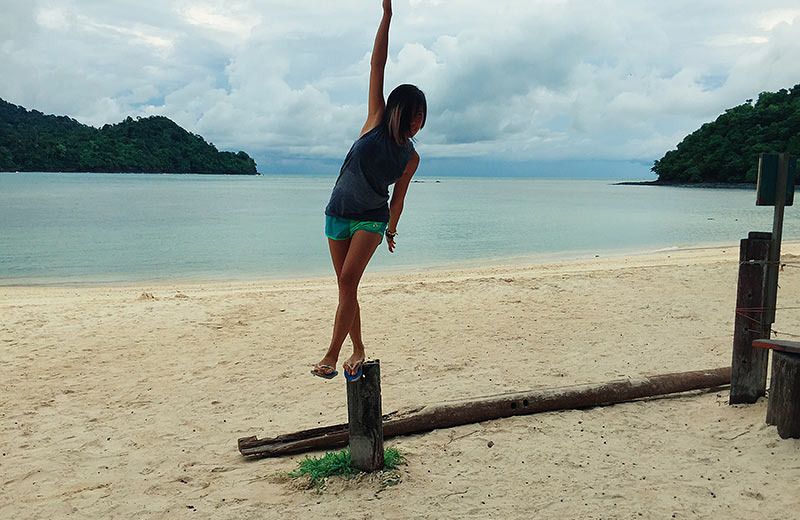 💃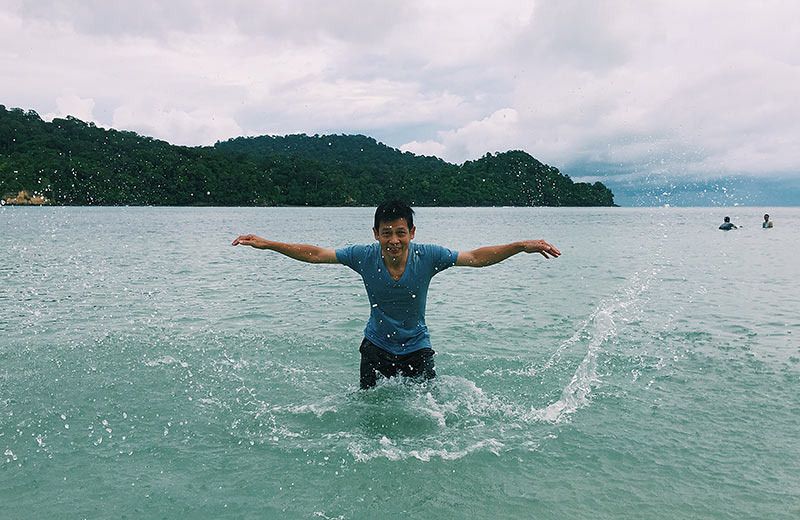 Dad said he's an eagle wahahaha.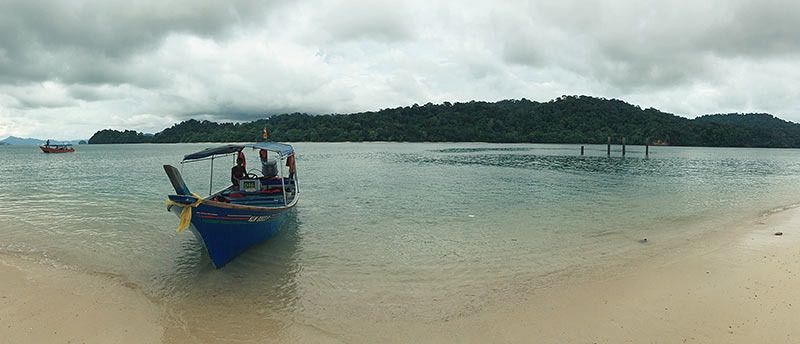 Then it was the end of the tour.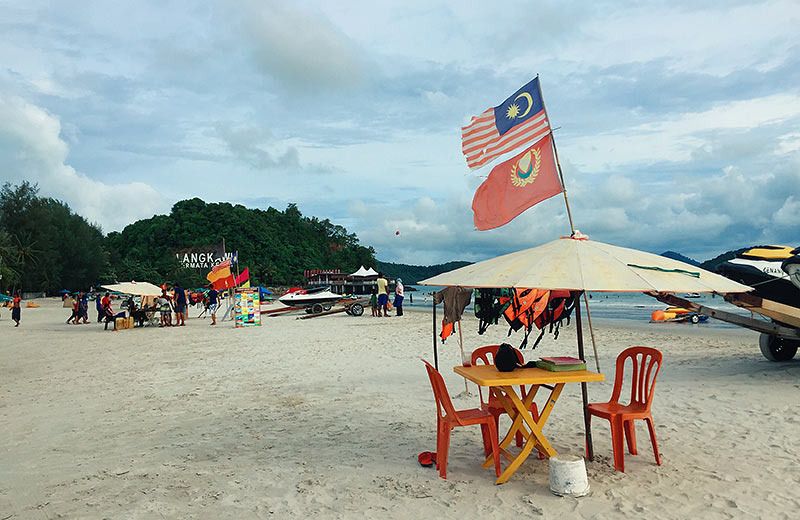 Dropped off at the start of Pentai Cenang Beach to have a look, but it was meh meh meh.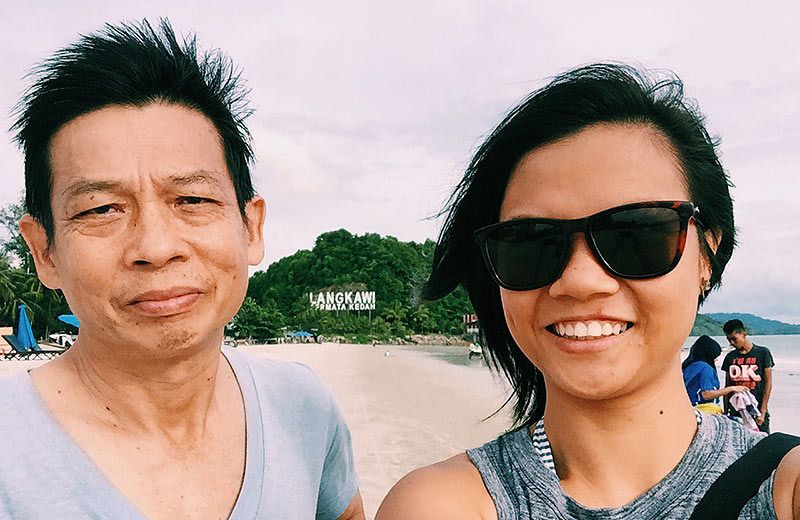 Nevertheless, Dad was still very happy he's finally at Langkawi.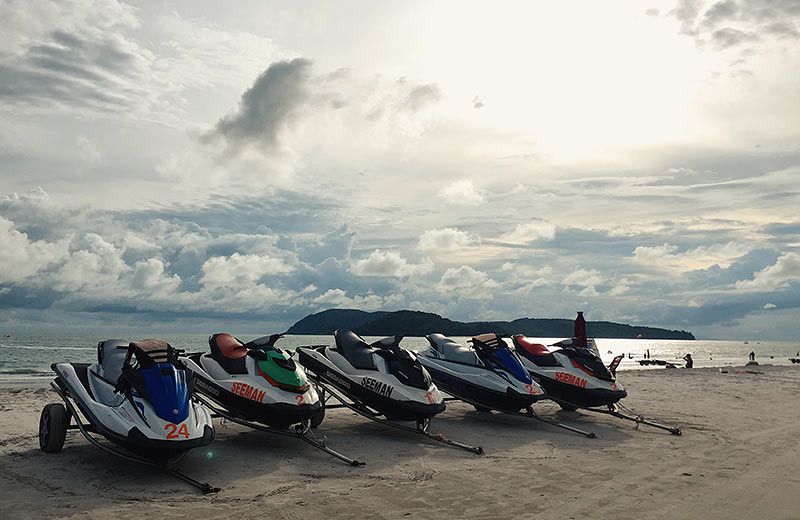 Lots of soliciting for jet skis and other beach sports.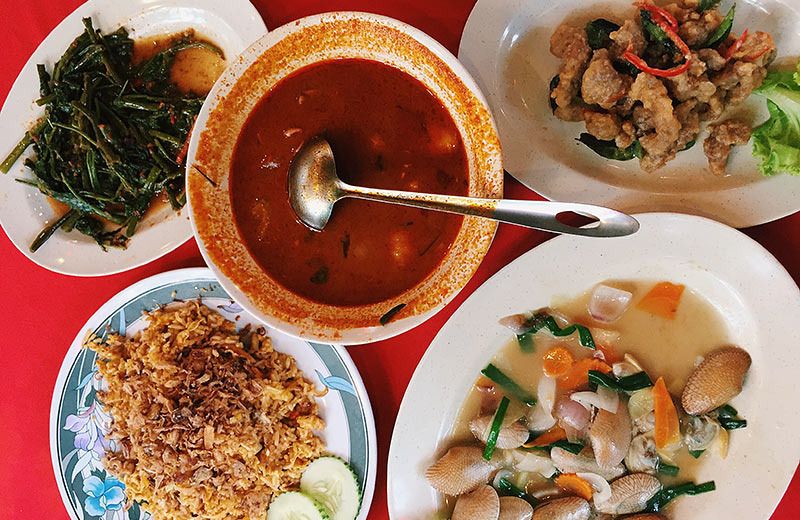 Dad wanted seafood for dinner so we settled randomly at Palm View Seafood Restaurant. We later realised that there seemed to be a much more popular and promising looking one at the end of the stretch directly at the main road before our accom, Orchid Ria, but too late.
The walk back to our accom at night was a dark and full of water puddles, with a whiff of shit smell haha. Once we bathed and settled we were too lazy to go out.