First half of the day was taken up by the snorkeling tour at Pulau Payar Marine Park – the main attraction of Langkawi.
There were lots of cows and buffalos and greens as we walked out from our accom. No wonder got shit smell. It was damn kampong I love it.
Had a quick breakfast at another nearby inn called Rainbow Lodge and off we went to the pickup point.
However due to the popularity of the tour, we ended up waiting for half an hour for the coach to finally arrive. Yes, it came in a freaking COACH filled with like 40+ people. Majiam excursion.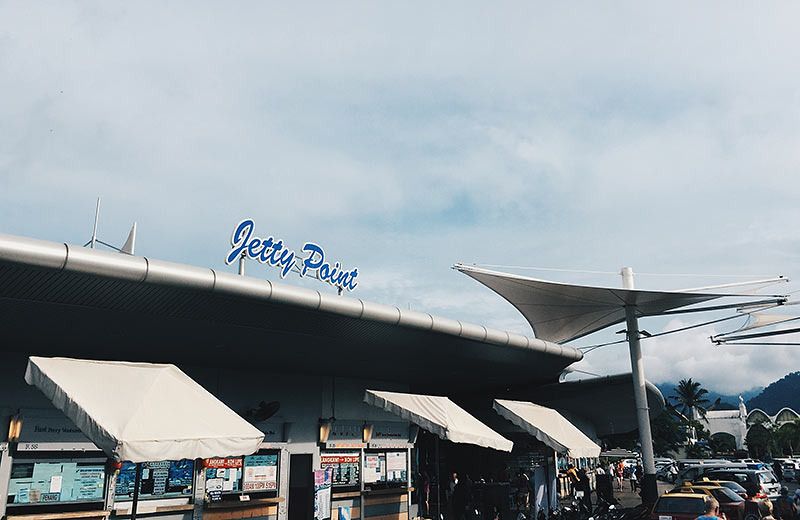 The main jetty of Langkawi at Kuah. We caught a glimpse of signature eagle statue from afar but didn't managed to take a photo. Neh, it looks like liddat lor.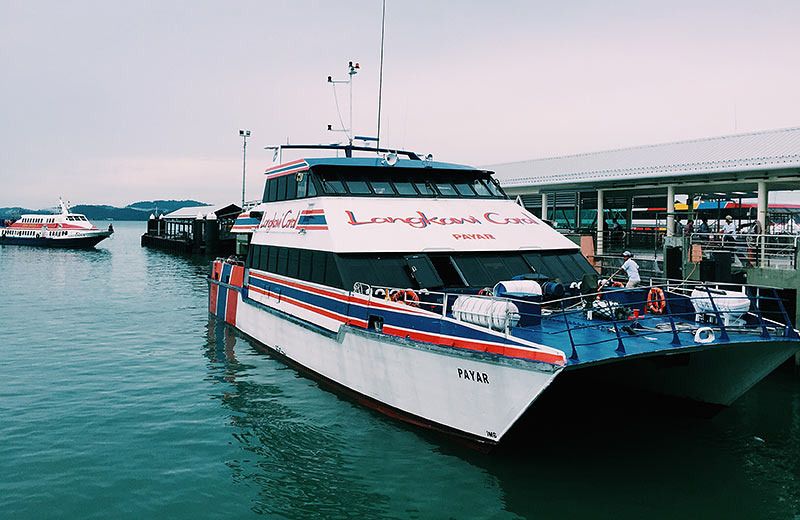 The ferry to bring us to Pulau Payar.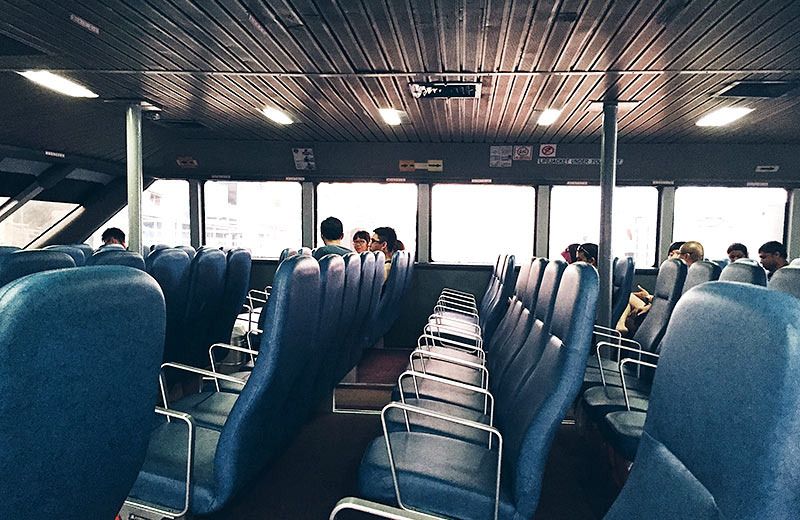 It was quite big, like Batam ferry.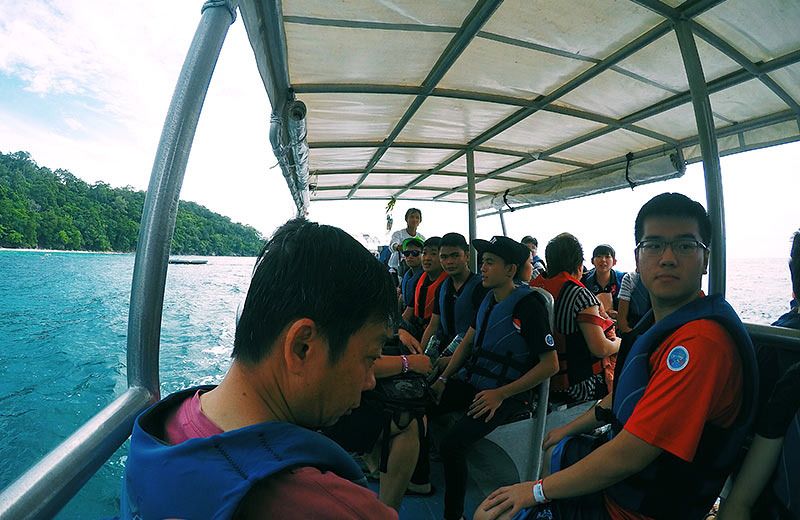 Then transferred to another small boat to the island.
The package said six hours tour, I think three hours were spent on being late and transfer here transfer there -.-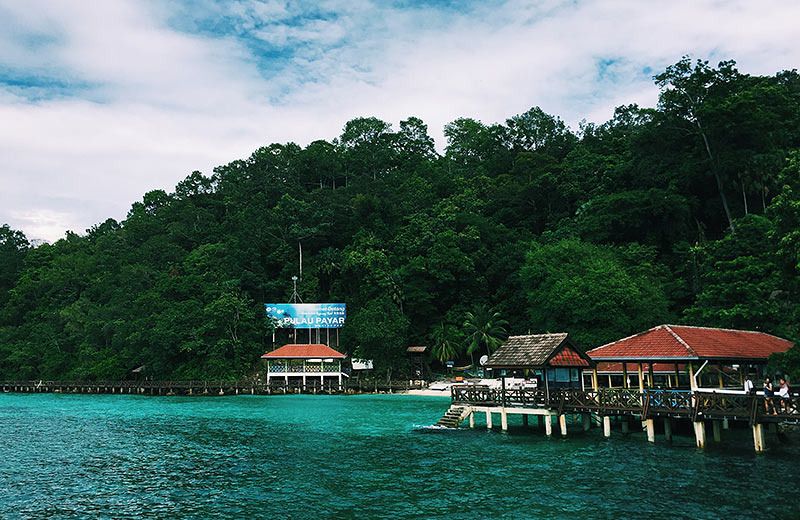 Anddd finally.
We had about three hours to snorkel including a sucky packed lunch which was provided.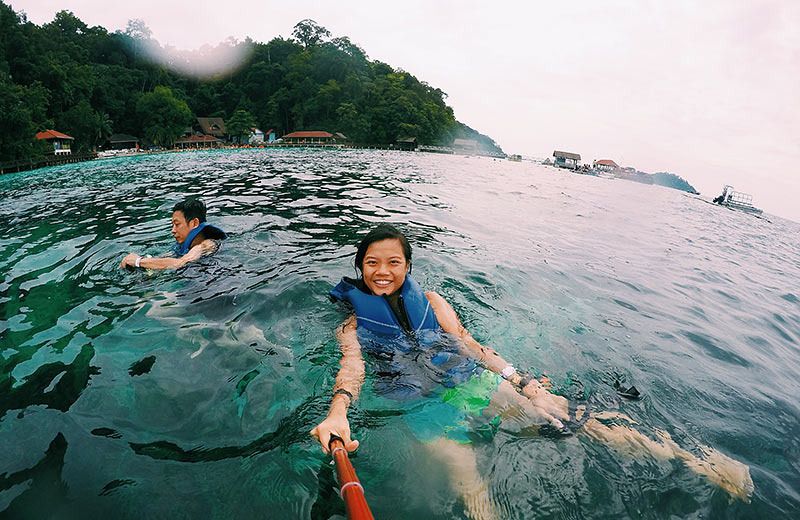 Dad and I swam out to the furthest point again.
The water was pretty clear to be fair, but there were a lot of dead corals. The marine life was not too bad for a snorkeling area.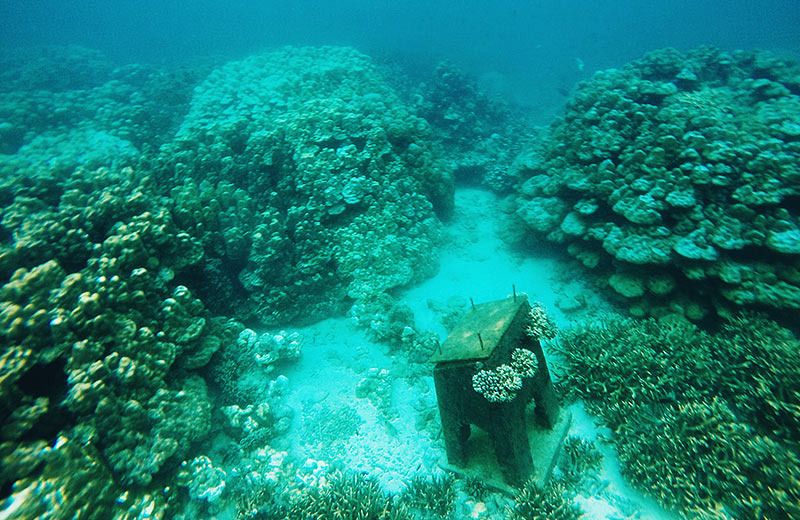 All the fishes siam when I took this photo.
Because.. we haven't take out our secret weapon.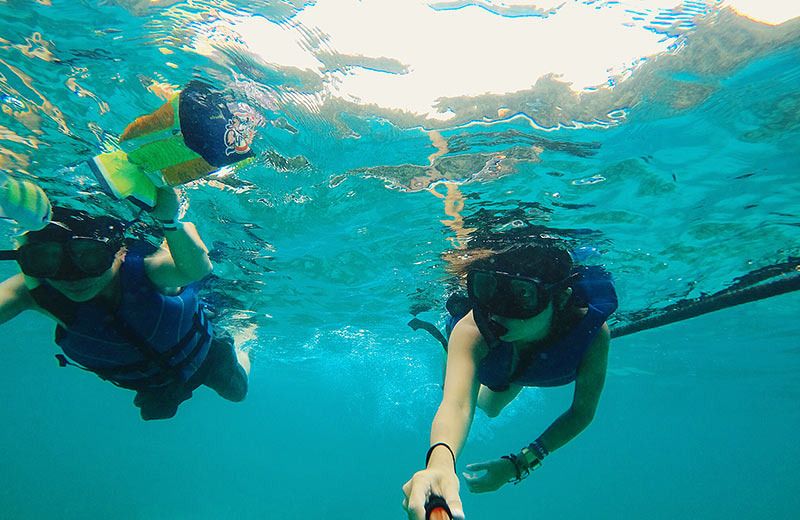 Jjeng jjeng! One full loaf of bread.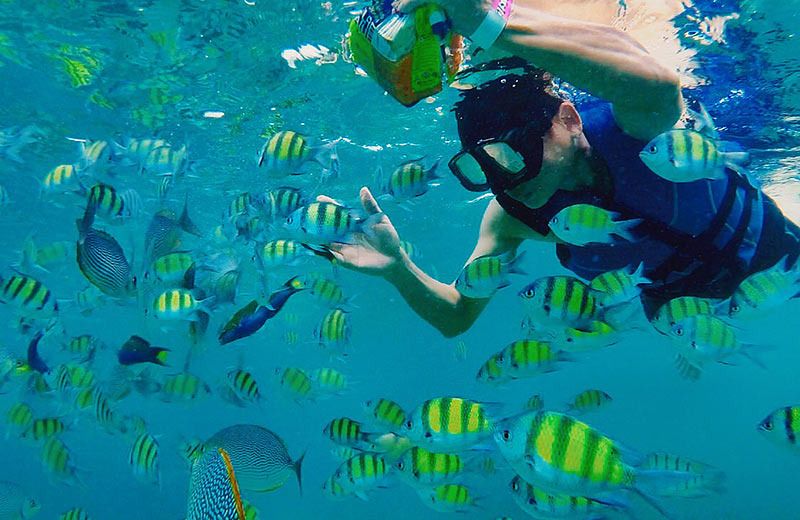 See you still want to siam or not muahahaha.
To our disappointment, we didn't see any baby sharks there according to what my dad had been emphasizing over the years about Langkawi. I think all the sharks were scared off by the influx of human beings. However, dad was already very satisfied with the whole snorkeling experience.
We paid 140 ringgit per pax for this tour because we were too gan chiong at the airport counter. We could have saved ourselves 20 ringgit each if we booked it in town. And the thing about Langkawi tours which made me quite pek chek while planning was that there was little info available online and all the packages were pretty overpriced (and they scare you with higher walk-in prices). I sent a few enquiries but only one responded. So my advise is fuck the planning, just book the tours when you arrive at the island itself. You can nego for better prices.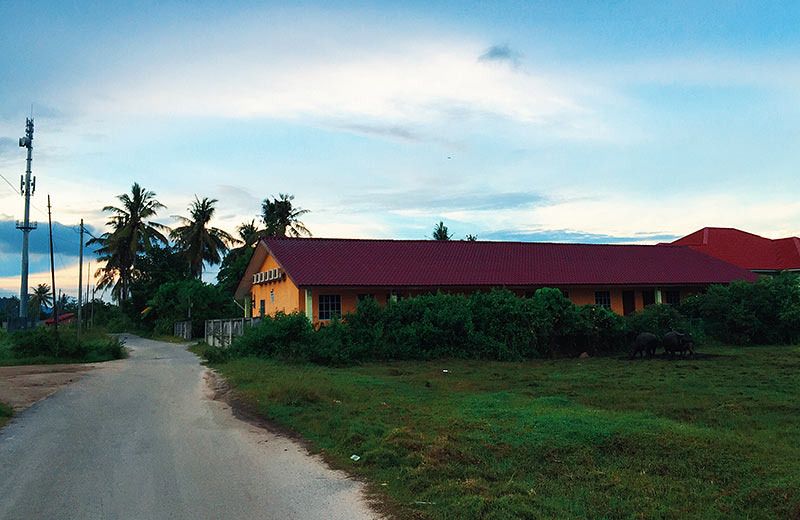 It was 5pm when we returned back to our "kampong." After a quick check, the cable car (or its fancy name Panorama Langkawi SkyCab) was down for maintenance the following morning. Sibeh suay, so I told my dad bo bian we have to set off for it right away else we won't have another chance. I know he hates rushing, and I made him rushed twice on this trip 😡
The cab ride there cost 40 ringgit and it was a standard rate, which we realised after asking a few of them. There wasn't even any meter installed on any of their cabs.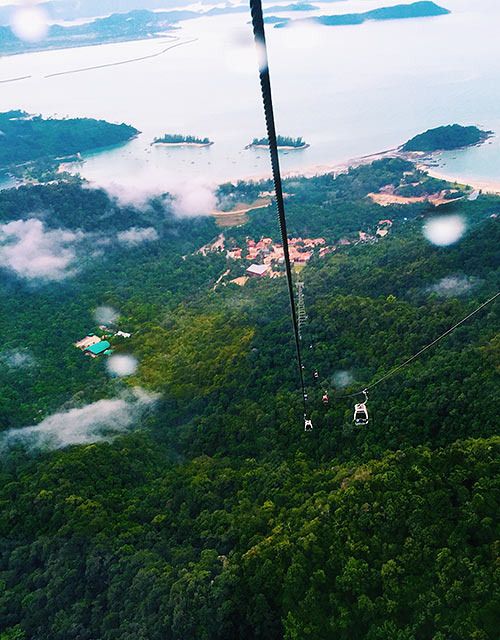 No complaints from dad once we were there. The view was breathtaking, and it did felt like one of the steepest cable cars indeed.
The pro about reaching there at 6pm was no queues and crowd at all.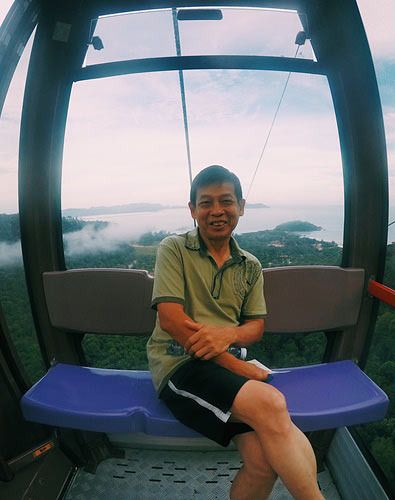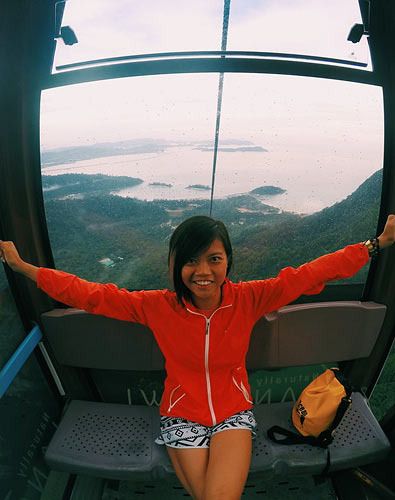 No sharing of cabins!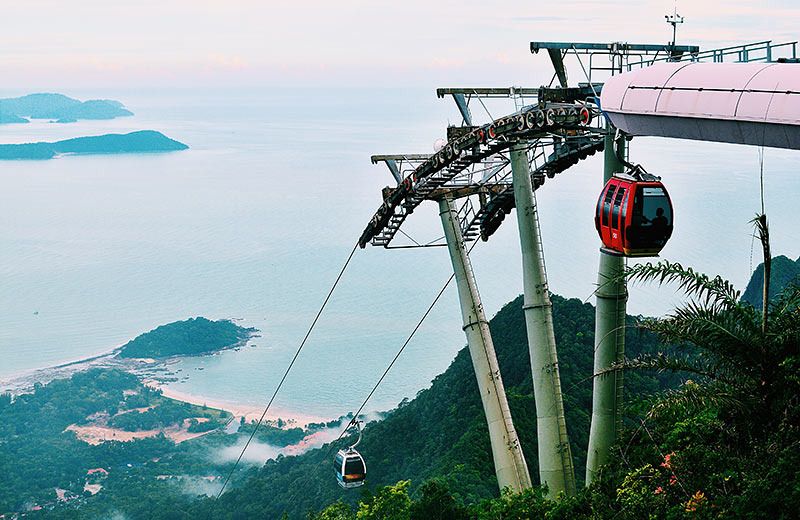 At the Middle Station.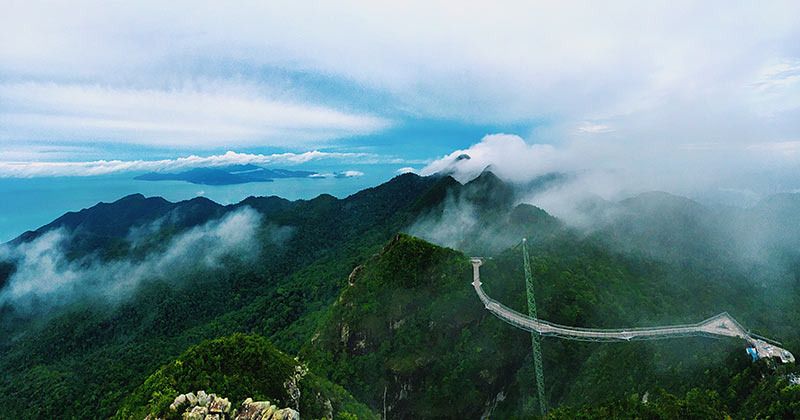 And the Top Station. Fwahhhh. Too bad the SkyBridge was already closed by then.
Our cab driver waited for us to finish the attraction and brought us to the night market (another 40 ringgit). The night markets change locations every day so be sure to check with the locals.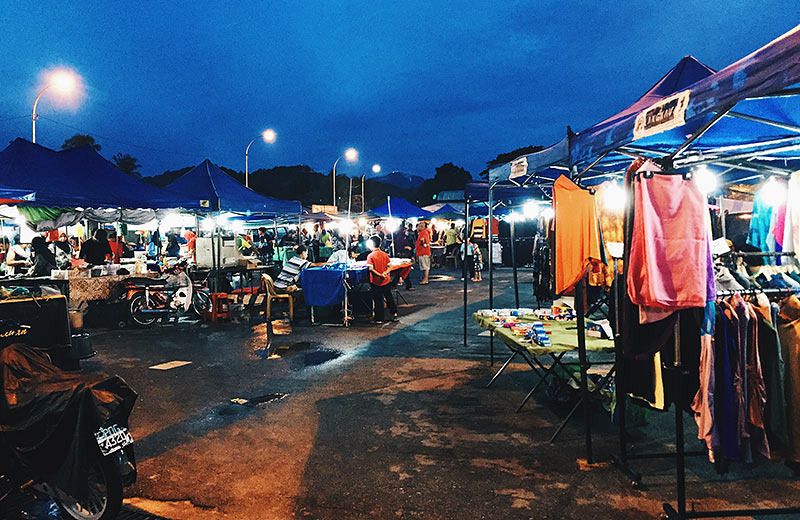 We briefly walked through 'cos the cab driver said he'd wait for us again.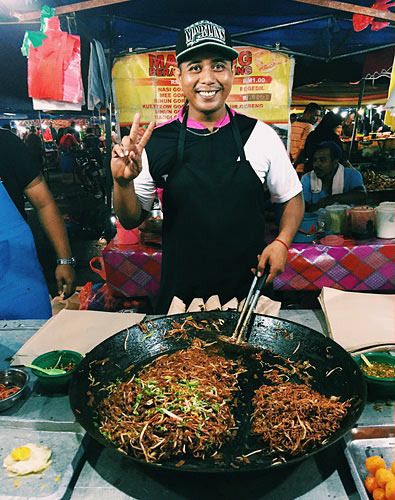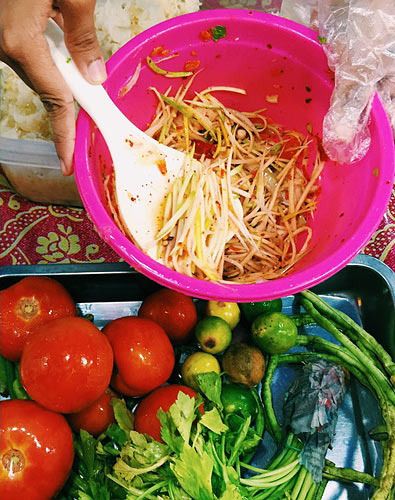 We ended up spending more time 'cos we kept eating, and the cab driver pungseh-ed us as expected.
Waited another 15 minutes for the next cab and he charged us 25 ringgit to bring us back to town. LL.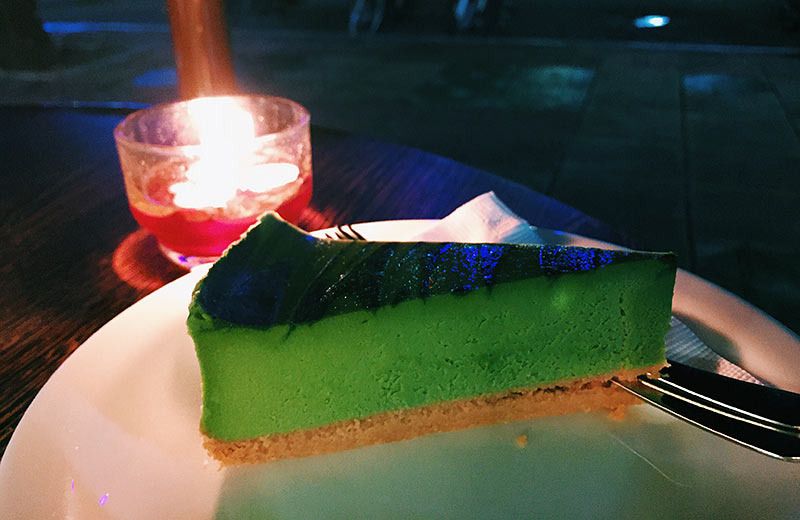 Chilled at Secret recipe over a green tea cheesecake and coffees.