The fifth and final trip of my 3-month hiatus. The initial plan was to go Pulau Besar with jobless Jo but we figured that our time and money is better spent in Thailand than Malaysia since there was an airfare sale.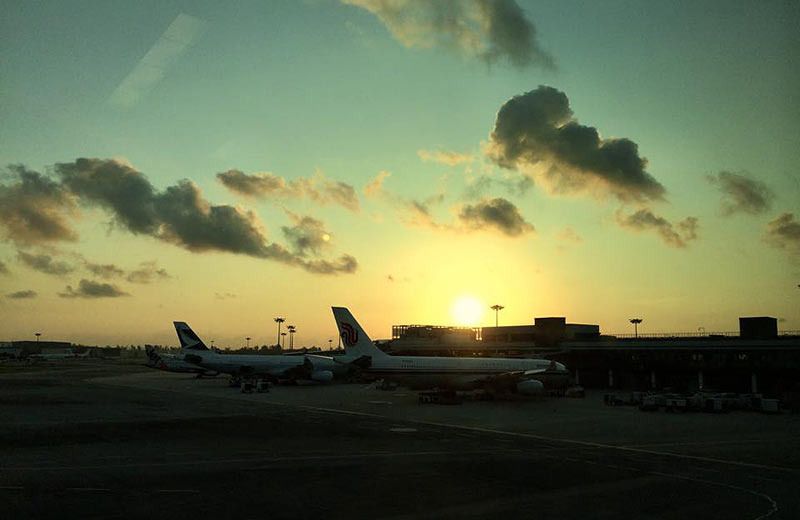 Only $100+ for return tickets!
Shared a minivan from the airport to our hotel at Patong area which cost 180 baht per pax. And as expected, we were too early for check in, so we had to rot somewhere else first.

It was none other than sipping on Hojicha Latte at Starbucks and taking panorama wefies.
Checked out Patong beach, and the water looks like Milo. Plus the moment we stepped in, people were like, "Jet ski parasail jet ski parasail."
Lunch, 'cos I was hungry.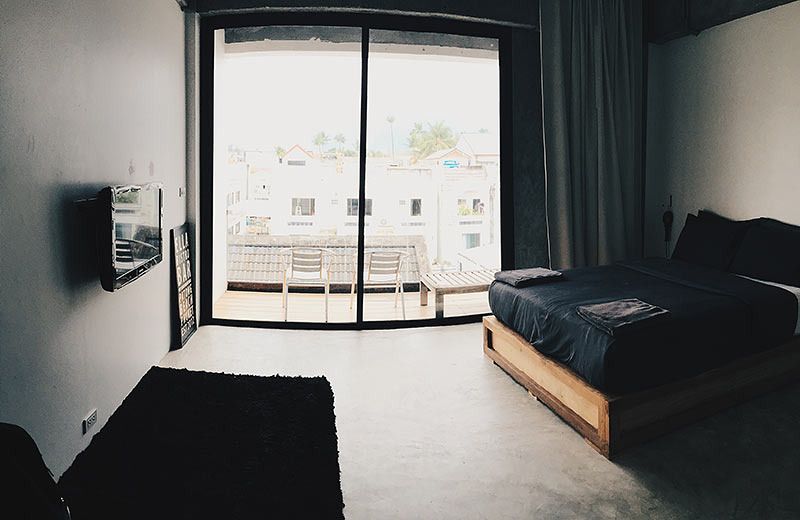 Checked in and love the hipstery of Ella Bed already.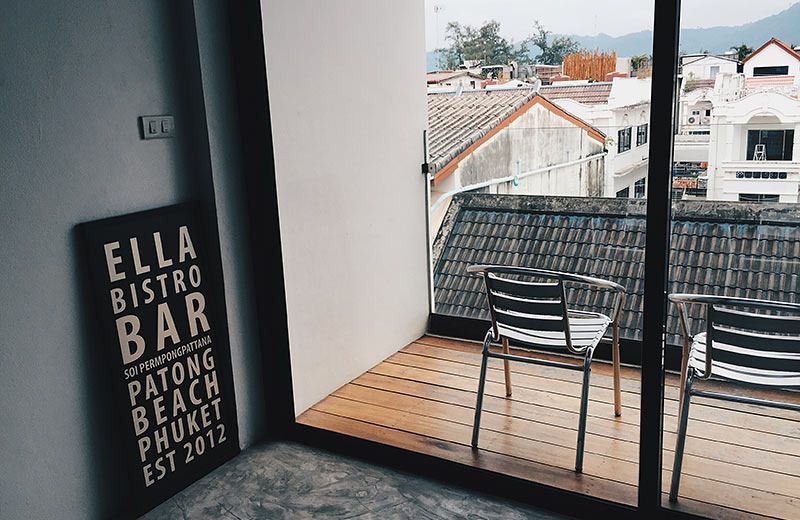 Concrete floor with a random poster sitting there.
Not bad for a balcony view.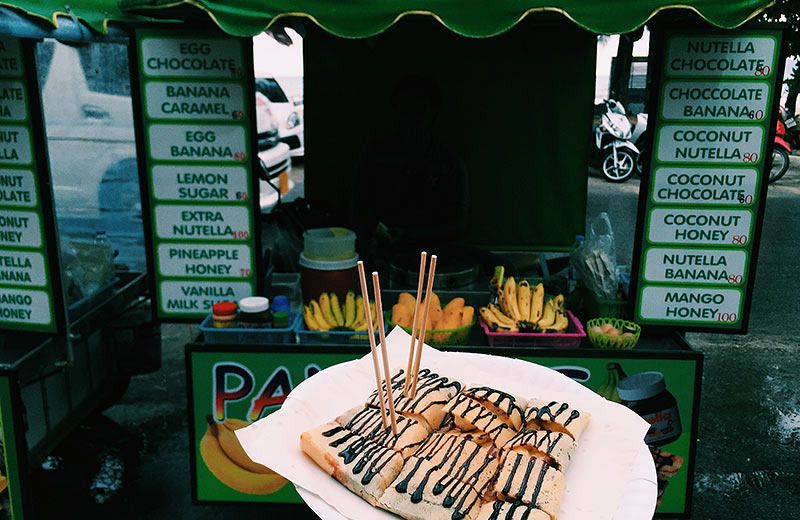 We ordered chocolate pancake from a stall that seemed nice, then the owner outsourced it to her friend to make. We were like whurtttt liddat also can.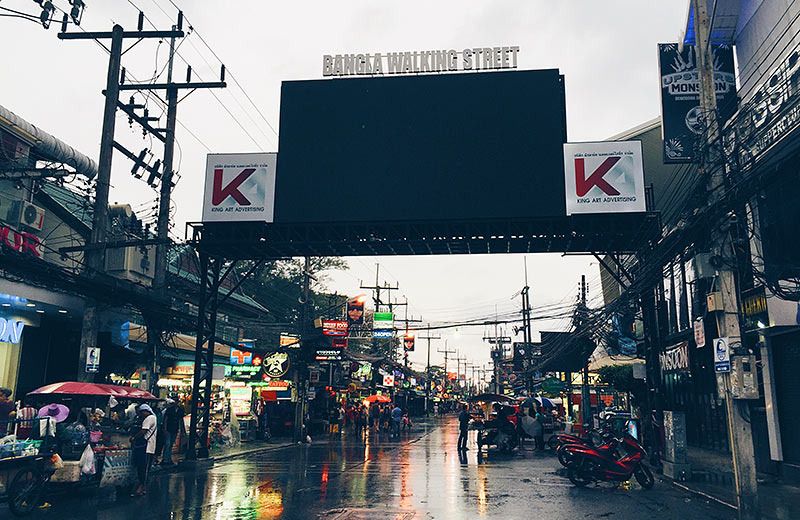 Bangla Street was just a stone's throw away. It was drizzling the whole afternoon.
We searched for dive shops and settled with Phuket Diving, haha what a generic name I know. The owner was very nice and intro-ed us to No. 6 Restaurant for dinner.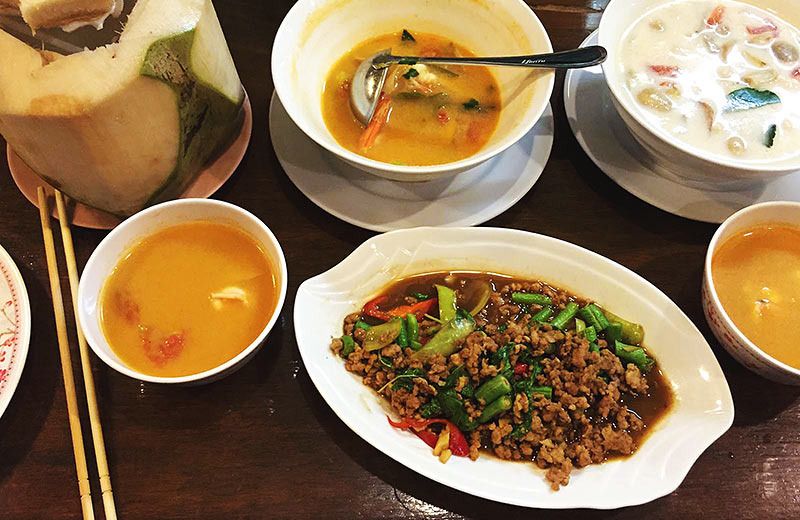 So we went to No. 6… 's neighbour, Dang Restaurant, because their queue was way too insane. Anyway we took like an hour to find this place by chance because we didn't buy data and got lost exploring in another direction. Also, we were fickle minded.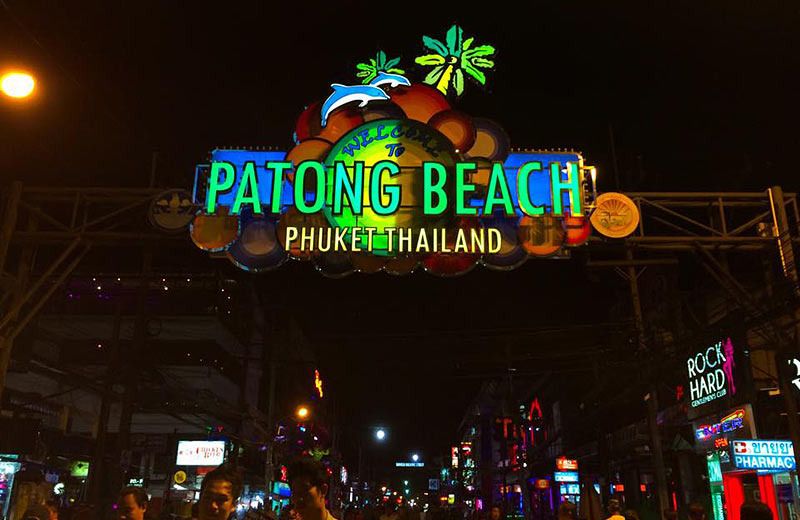 Happening by night, but I didn't like it.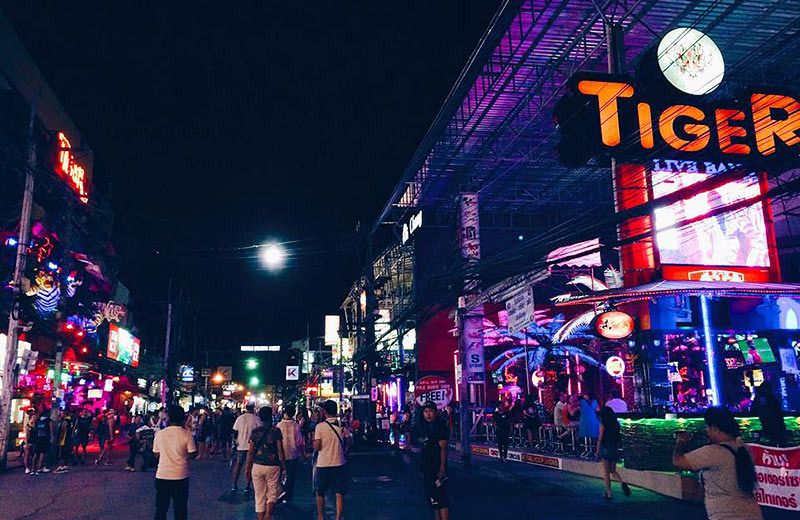 Because I don't drink and we had to fight through everyone trying to sell us, "sexy ladies ping pong shows sexy ladies ping pong shows." Take that multiply by the countless times we walked through this street.
This is why Phuket is for carrot heads (菜头), which is a Chinese way of saying people who pay overpriced shit, in this instance, tourist traps.
Trip "logo" stolen from Leinpark 😉